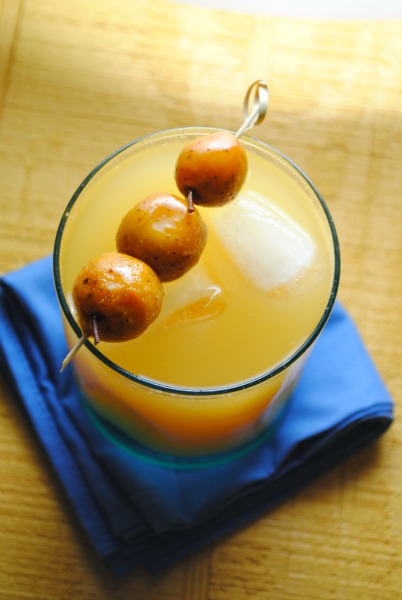 Tejocote Vodka Cocktail
When Absolut Vodka asked me to create a festive cocktail to celebrate the limited edition Absolut Mexico bottle I knew it had to be something special. At first I thought of using Jamaica (hibiscus), and then I moved on to mango, then pineapple, but felt these flavors are always highlighted.  I needed something new, something different, and something fresh so I scoured my pantry.  I found a jar of tejocotes, actually 5 jars that I picked up to make ponche this year for Christmas.  Fresh tejocotes are often sold fresh during the month of December, but this year store after store they were all sold out.
The name is derived from the Nahuatl word "texocotl," meaning stone fruit.
Jarred tejocotes are packed with a light sugar syrup which worked great for this cocktail. No need to make your own simple syrup.  Tejocotes are a bit on the sour side so I added freshly squeezed orange juice to help balance out the flavors.  Isn't the color lovely? Like sunshine in a glass, for adults of course. Enjoy~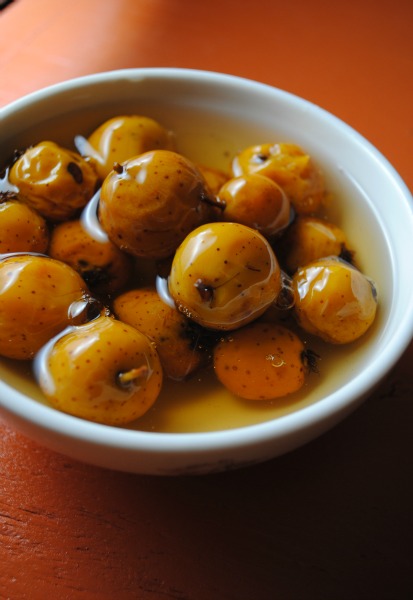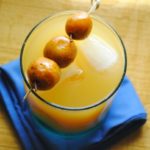 Tejocote Cocktail
Ingredients
1

cup

freshly squeezed orange juice

½

cup

syrup from jarred tejocotes

6

tejocotes; seeds removed

diced

½

cup

vodka
Instructions
In a blender add orange juice, syrup and diced tejocotes.

Blend until smooth. Strain for any small bits.

Add vodka.

Serve over ice.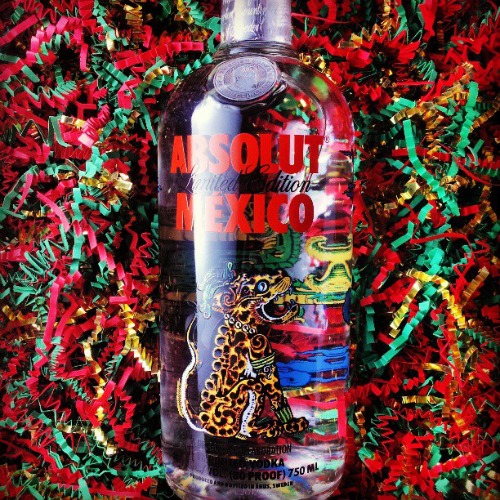 ABSOLUT® MEXICO, available in the U.S. for the first time after its debut in Mexico last year. The release of ABSOLUT MEXICO is the latest limited edition offering from the world's most iconic vodka brand and pays homage to Mexican culture and multicultural heritage.
ABSOLUT has a long history of creative collaborations, and this limited edition was developed in partnership with Dr. Lakra, one of Mexico's most renowned contemporary artists and tattooists, from Oaxaca, Mexico. The work of Dr. Lakra, also known as Jeronimo Lopez Ramirez, has been featured in exhibitions and museums around the world, including the Museum of Modern Art, the Hammer Museum and the Walker Art Center.
ABSOLUT MEXICO features original ABSOLUT Vodka in a specially designed bottle that celebrates the spirit of Mexico. Dr. Lakra combines three legendary icons from ancient Mayan culture – Hurakan (Hurricane), Kukulkan (Serpent) and Balam (Jaguar) – and brings them to life on the ABSOLUT bottle through a modern artistic lens that represents Mexico today.
Sweet Life ~ This is a sponsored post