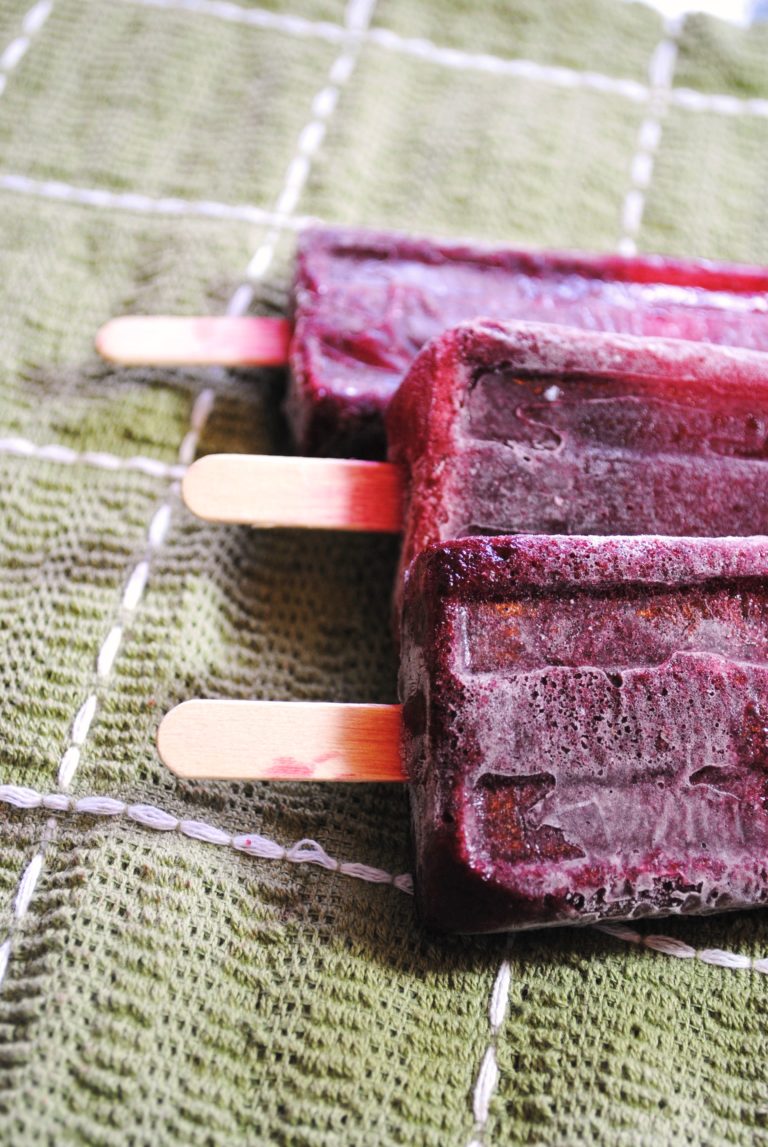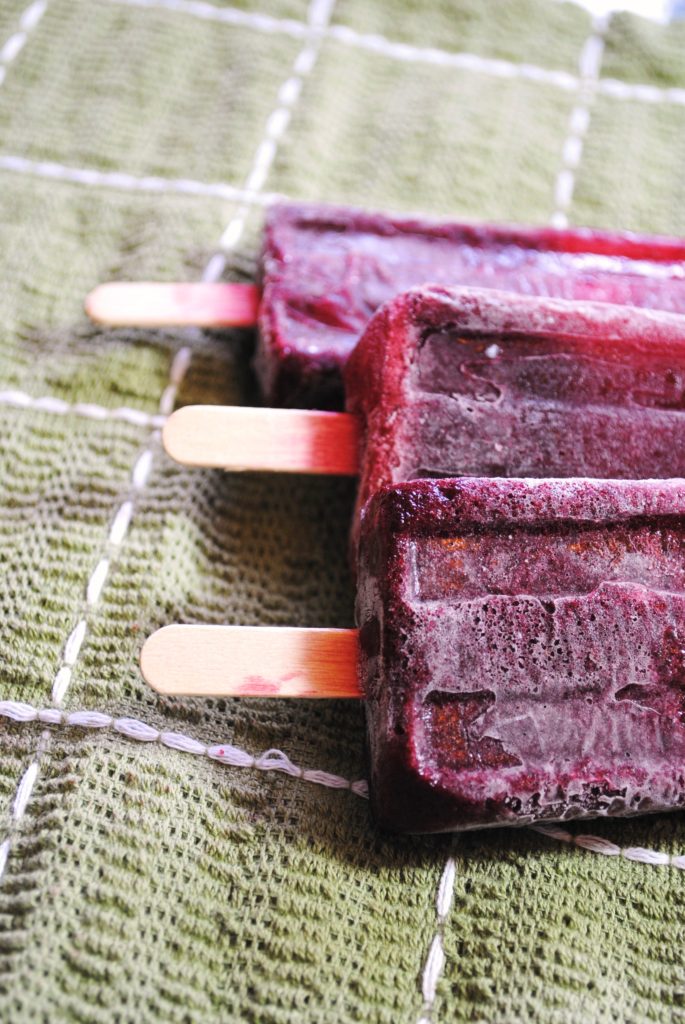 My mom is in town and I am absorbing every moment with her.  We are spending alot of our time in the kitchen, but not focusing on taking pictures or writing down recipes.
When I cook with my mom it's about learning, watching her hands and connecting.  We baked together with my daughter (Chuls) and I cannot begin to express the emotion I felt.
My mom's wise hands guiding my child with loving patience as she worked her dough.  I am certain this will be one of her fondest memories as she embarks on her own culinary journey.
As we move into the weekend I wanted to share a quick summer treat.  Paletas are quickly becoming my second obsession, my first will always be margaritas.  Enjoy!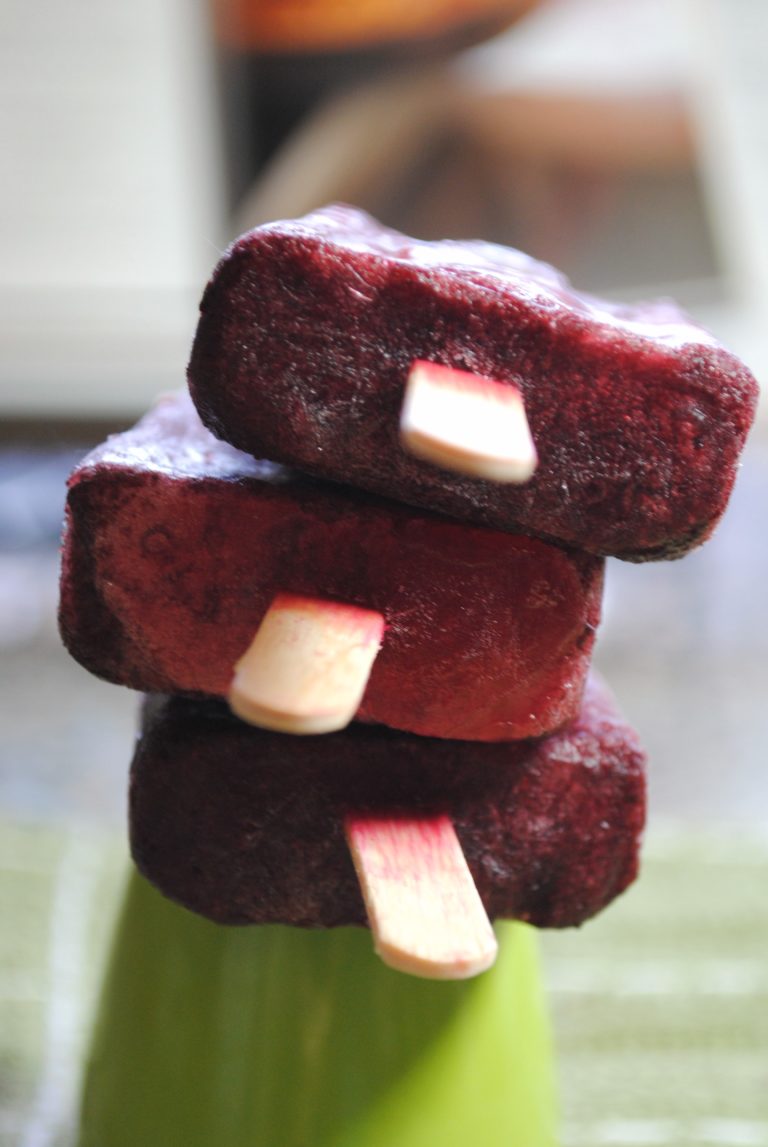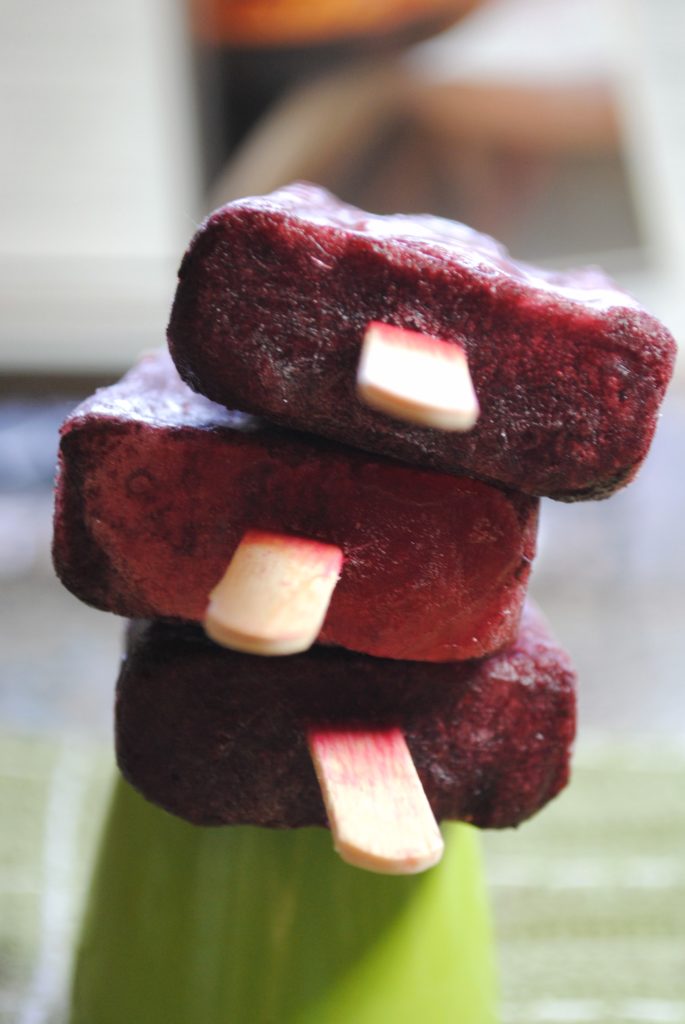 Paletas de Zarzamora – Blackberry Paletas
by Sweet Life
By Vianney Rodriguez
makes  10
4 cups blackberries
1/2 cup water
1 tsp salt
1 tsp lemon juice
Place blackberries,salt and lemon juice in blender with a splash of the 1/2 cup water to get it started.  You do not want to dilute the blackberry flavor.
Strain if desired.
Pour into a paleta mold, insert wooden sticks  and freeze for about 4 hours.  Run your mold under warm water to loosen the paleta.  Enjoy!
*Soak your wooden stick in warm water 20 minutes before using.  This helps the stick to stay in place.
Crave more paletas? Why not try these flavors?