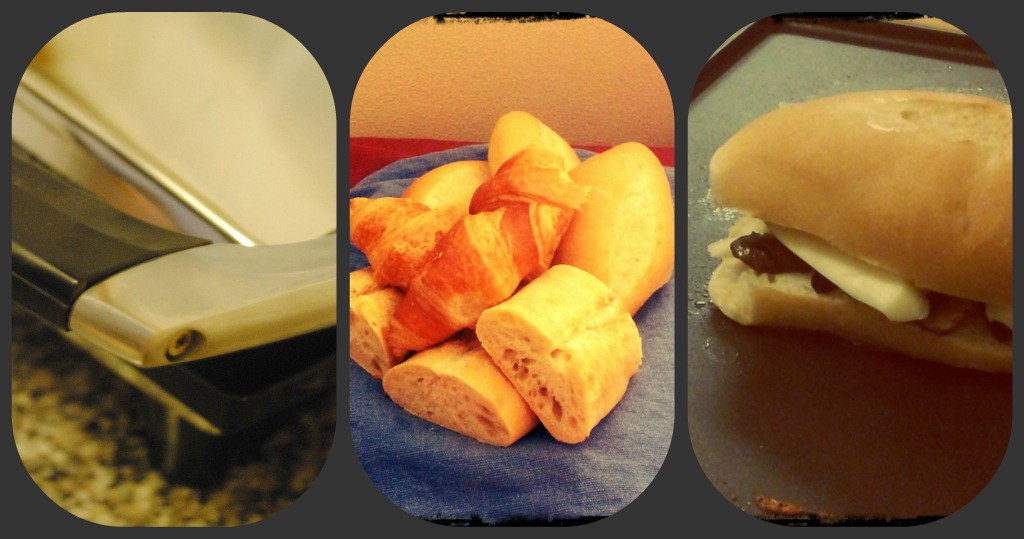 Panini Party!!
Yesterday on Facebook I hosted a Panini party featuring the IMUSA USA Panini maker in celebration of our recent partnership.  The party was a blast!!
My family arrived to help me celebrate and did we ever celebrate!! We feasted on Panini after Panini. Experimenting with flavors and textures. The kids loved the crunchy bread oozing with cheese. My little sister added thick slices of mushrooms with grilled onions for a beefed up meatless Panini.  My personal favorite was a loaded bolillo of rajas of poblano, red, yellow and green bell peppers with a thick slice of Oaxaca cheese.
I thought I'd share a few of the pics from the party.  Using my phone I quickly snapped pics and served the fresh pressed sandwiches to my guests.  Quick tip cheesy goodness makes for really happy kids! Serve with fresh fruit and a glass of milk for the perfect kid friendly lunch.
The IMUSA USA panini maker was a hit!  The cool touch handles and power light indicator made me feel at ease while prepping on the fly.  The large 12×10 cooking surface offers plenty of room for grilling up to 3 sandwiches at a time.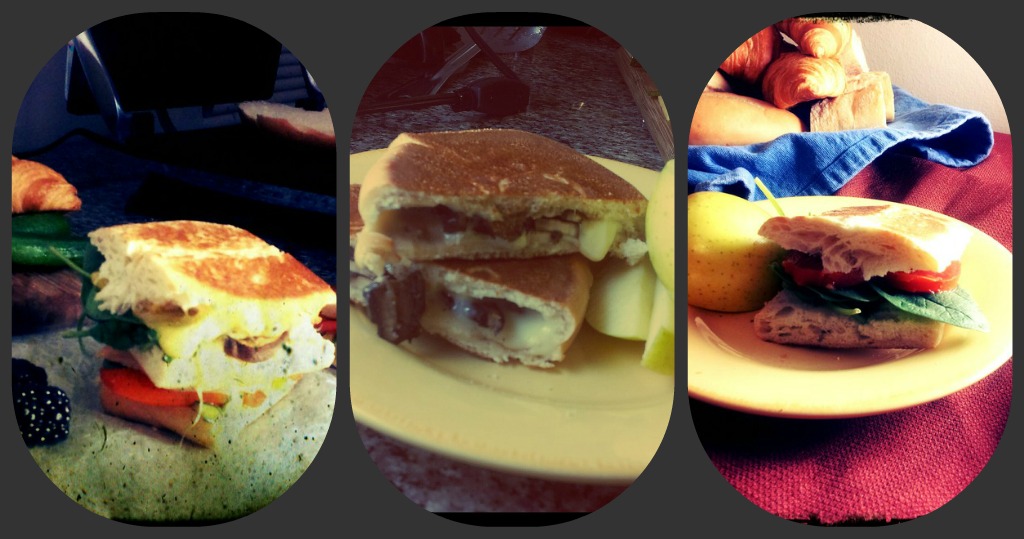 Here is a couple of panini party tips to help keep the party going.
Go buffet style.  Arrange platters of bread, cheese, meat or veggies so guests can prep their own Panini.
Offer a selection.
Bread– I suggest 3
Cheese–  select cheeses that melt well like cheddar, mozzarella, provolone, oaxaca or queso quesadilla.
Vegetables– I roasted my veggies the day of the party.  Great for a meatless option.
Meat–  For the carnivores. ham, turkey,bacon..etc.etc
Fruit– For the kiddos and wonderful for dessert.
Prep the night before.   Arrange meats, cheeses, veggies or fruits on platters.
Experiment with Oils. Steep chiles or spices in olive oil on low heat and brush on to your bread. Or for a sweet spin add cinnamon.
When making a Panini don't feel pressured to use mayo, use avocado or hummus. Why not add a spicy kick to your spread with chipotles or use jelly for a sweet touch. Pesto or tapenade, raid the fridge for inspiration.
How to make a Panini
Preheat your Panini maker.
Select your bread and compose your Panini with cheese/filing of your choice.
Place on Panini maker
Brush the top of bread with olive oil.
Grill Panini until cheese melts about 4 minutes.
Slice and serve with fresh fruit.
Sweet Life disclourse: This is a sponsored post with IMUSA USA. My thoughts, love and passion remain my  own.