I'm happy to announce Sweet Life has partnered with IMUSA USA!!
 YAY!  I'm excited to partner with the #1 Hispanic housewares brand sold everyone from Target, Wal-Mart, Macy's and Bed Bath and Beyond.
Who knew a couple of months ago while working with George Duran on a Back-to-School Meal Maker challenge that I would join him again along with Chef Elsie Ramos and Chef Ana Quincoces to bring you authentic Mexican recipes featuring their products! Love it! I am more than thrilled to join the team!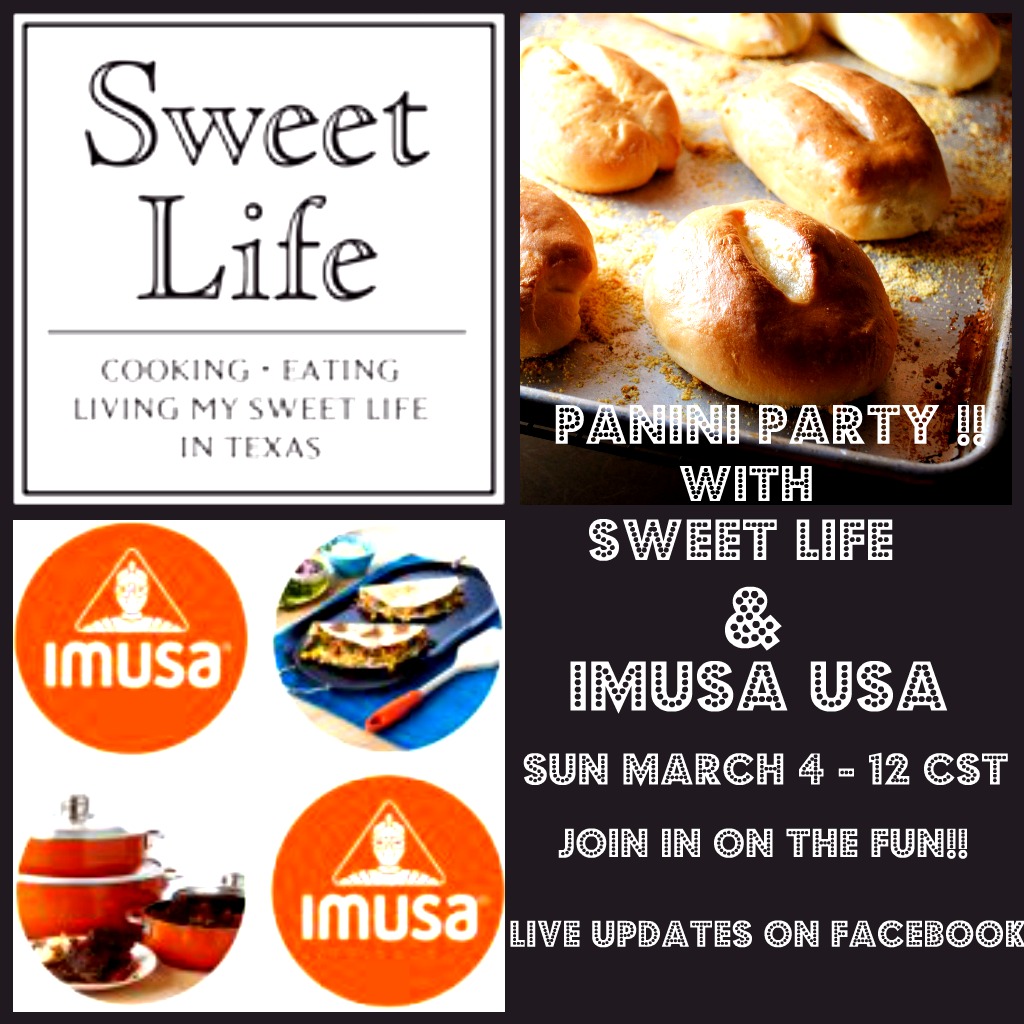 And of course none of this would happen without you my loyal readers. Your support has made my tiny space blossom and grow to heights I would have never imagined!  So to thank you  IMUSA is happy to sponsor regular Giveaways here at Sweet Life!! Stay tuned !!
And since we are celebrating we are kicking off our partnership with a PANINI PARTY!!
Join Sweet Life and IMUSA this Sunday March 4 at 12-1 CST on Facebook to celebrate!!
I will posting live updates of our Fiesta featuring the IMUSA USA panini press.
Follow along for tips, tricks and photos of our creations.  Join me and my familia and share your thoughts!!
Follow along on Facebook  IMUSA USA and Sweet Life  
Hope to see you there!!!