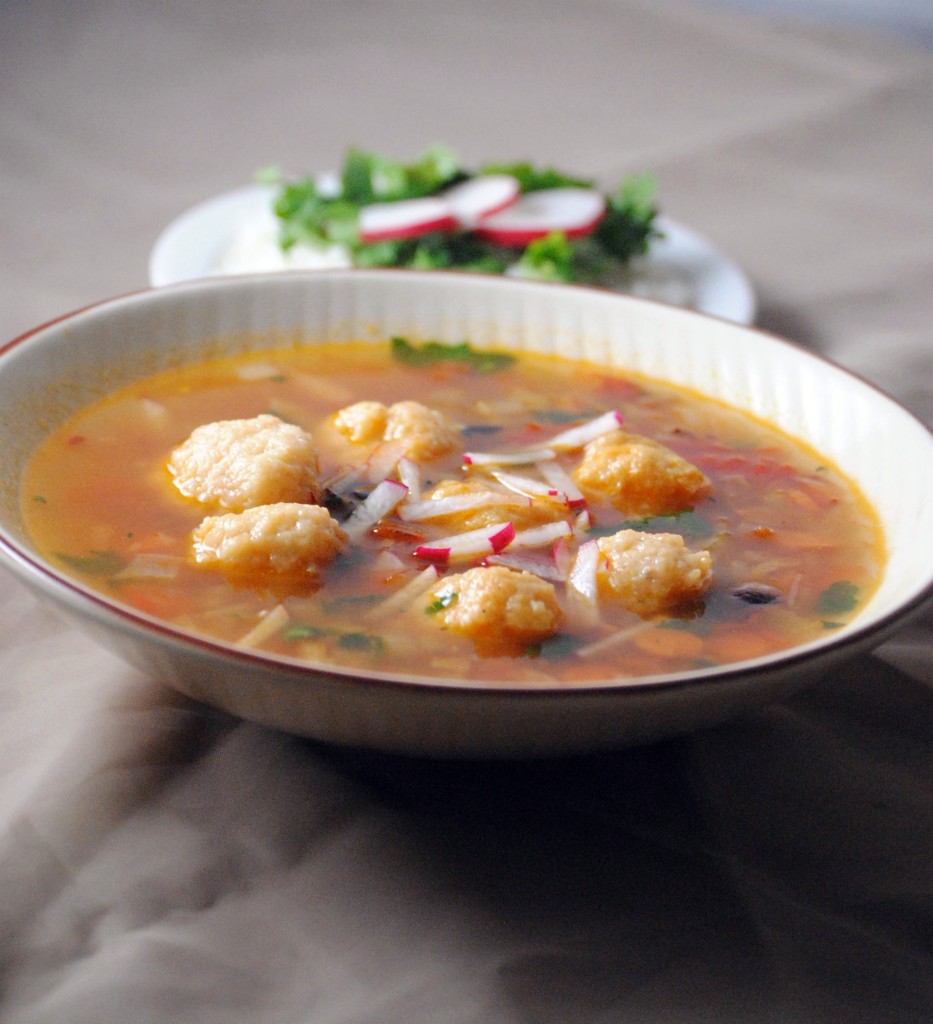 Albóndigas de Camarón
One of my childhood favorites Albóndigas are comfort in a bowl.  One of the many dishes my mom is known for. No one could resist her Albóndigas, even to this day the smell drives me to a state of giddy joy.  Growing up  she would make over sized Albóndigas for us kids. One placed in the center of a bowl swimming in a broth so flavorful the table hummed with the echo of children slurping.  Served with piping hot corn tortillas and a drizzle of salsa ~ pure happiness.
Throughout the year I make Albóndigas from ground beef, turkey or pork. My girls request them so often I sometimes find myself ladling bowls in the height of summer. That's how much we love them.  In the Lenten season I turn to local shrimp to make Albóndigas de Camarón.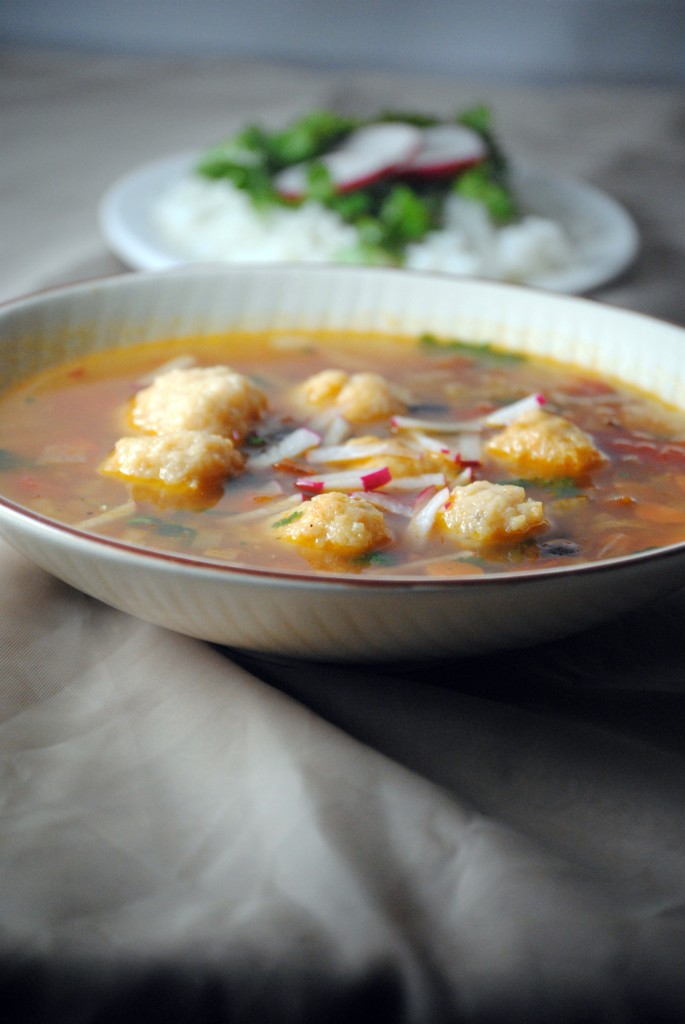 Lightly oil the palms of your hands to make rolling these balls of love easier.  Serve over rice or ladle into bowls. They are even better the next day for a light lunch.  Top with slices of radishes and don't forget the corn tortillas.  These Albóndigas de Camarón are a bit of my mom's love from my home to yours. Enjoy!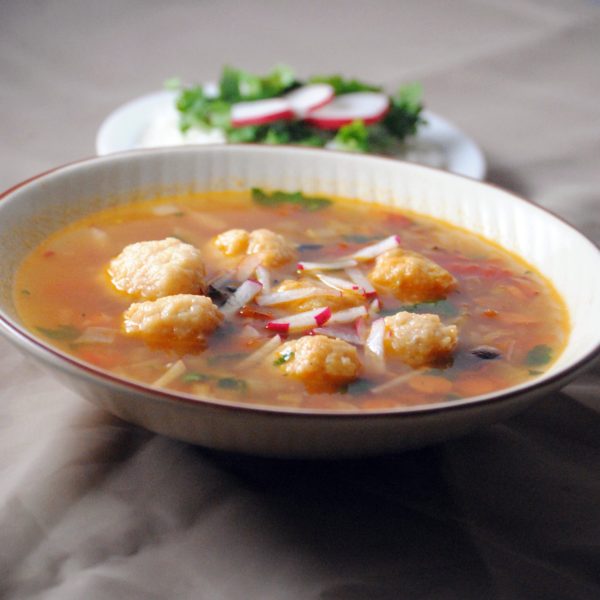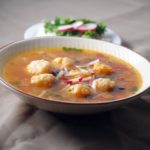 Albóndigas de Camarón
Ingredients
1

lb

fresh Shrimp

1

lb

Tomatoes

I used half tomatoes half tomatillos

2

tsp

oregano

1-2

tbs.

Maseca or flour

1

egg

Olive oil

½

onion

diced

2

garlic cloves

minced

2

medium carrots

diced

2

celery stocks

diced

2

tsp

Cumin

4-5

cups

Stock – seafood

shrimp or fish

Salt

Pepper

Cilantro

rinsed and chopped
Instructions
Roast tomatoes- On a dry comal over medium heat add tomatoes and tomatillos.

Turn the tomatoes and tomatillos occasionally. When skin is blackened and blistered remove tomatoes. Allow to cool and dice. Set aside.

Peel and devein shrimp. Place shrimp in food processor and pulse until finely ground.

Transfer ground shrimp to bowl and add egg, oregano and Maseca or flour.

With hands mix until well combined. Wash hands. Lightly oil hands and form small (3/4inch) meatballs.

Place on baking sheet and place in fridge until ready to use.

In a large soup pot or Dutch oven add 1 tbs olive oil over medium high heat.

Add onion, celery, carrots and sauté until tender, about 4 minutes. Add garlic, stir to combine and cook another 30 seconds. Add roasted tomatoes, stir to combine and continue to cook another 2 minutes.

Add stock and allow soup to come to a boil. Reduce heat to low and season with salt and pepper.

Add shrimp meatballs and cook until firm without stirring for about 5-8 minutes. Add cilantro and taste for seasoning.

Ladle into bowl over steamed rice or serve alone as a soup.

Garnish with sliced radishes, salsa and warm corn tortillas.