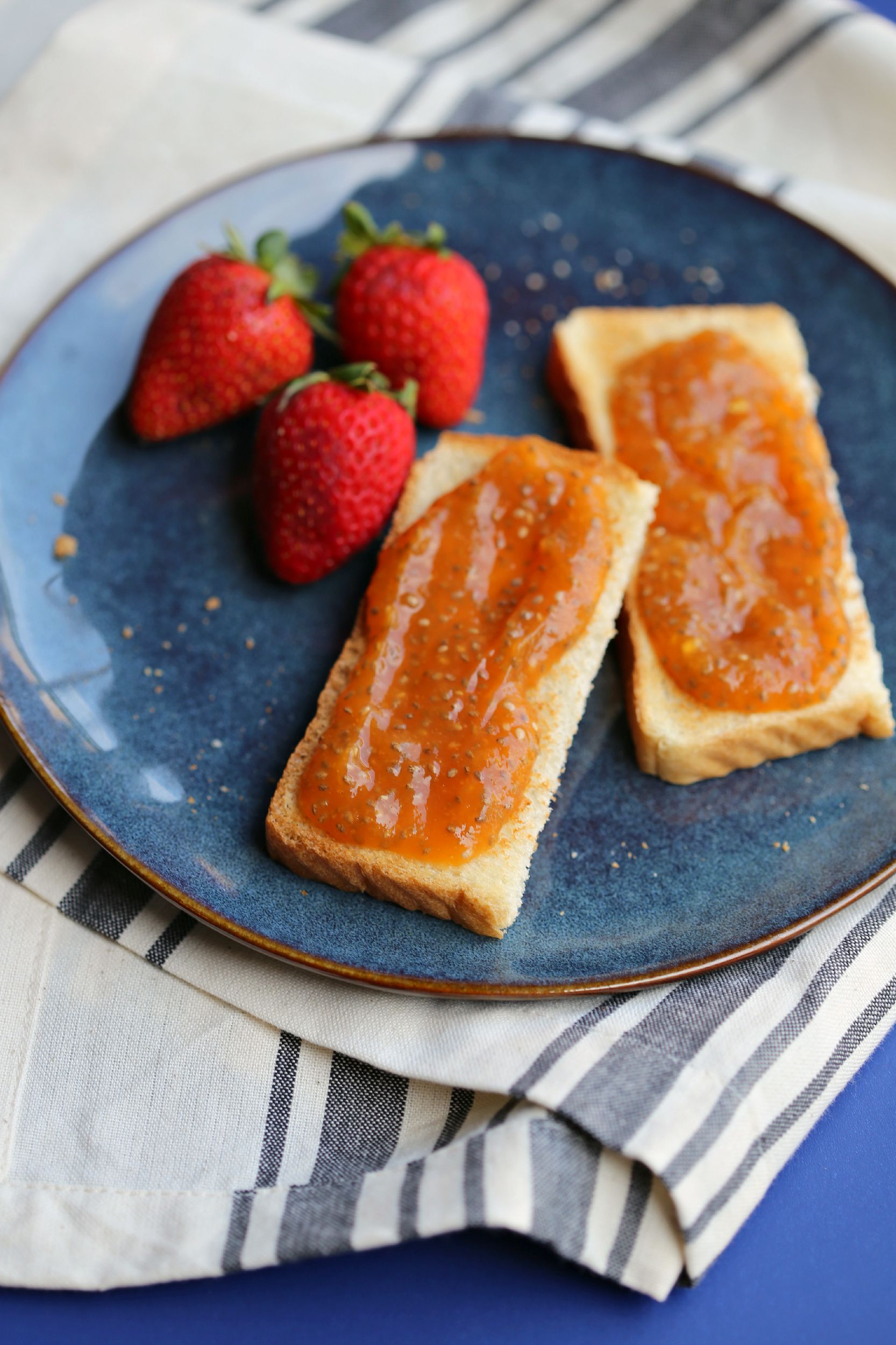 Papaya Chia Jam
By now, you have seen homemade chia jam popping up everywhere on the internet. I ripped a chia jam recipe out of a magazine last year, added it to my "inspiration" basket, but somehow never got around to making it.  While gutting/cleaning/organizing my room last week I ran across that basket full of "inspiration" recipes that I had accumulated over the year and there on the top of the pile was that chia jam recipe.
I headed into the kitchen since I had everything on-hand, swapping out strawberries for papaya, because papaya in the summer is the only way to go.  This recipes literally only takes 5 minutes to make, why did I wait to so long to try it?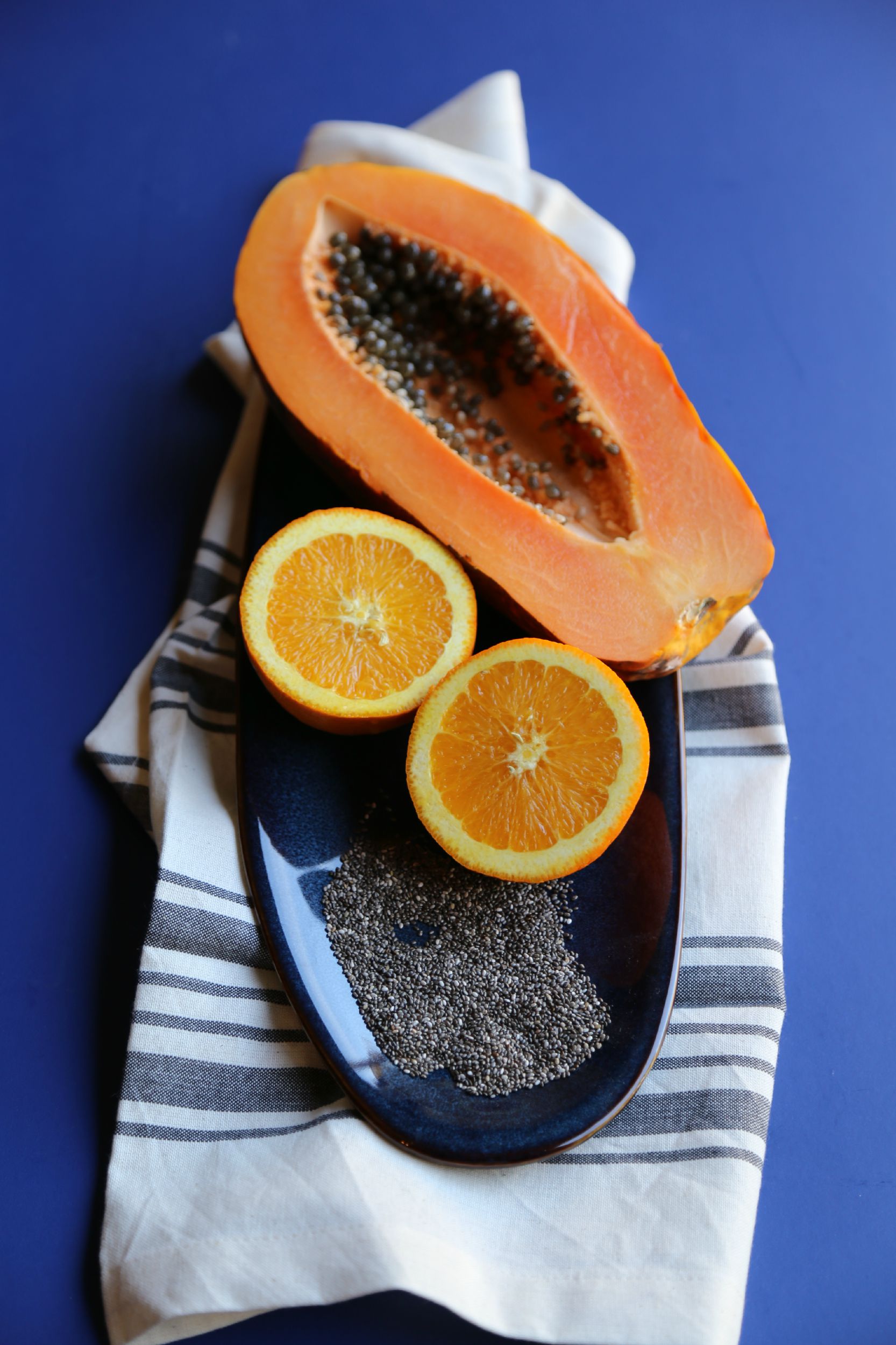 Chia seeds are rich ion omega- 3s, high in fiber and can absorb 10 times their size in weight in water. As they absorb liquid they form a gelatinous coating, so in this homemade jam they take the place of pectin, but without the need to boil.  All this jam recipe requires is a blender, 3 ingredients and a bit of patience to let the chia seeds do their magic as they thicken the jam.
Sweeten your chia jam with agave, honey or maple syrup or omit all together. With a bright, fresh taste slather this jam on toast, waffles or biscuits. If you prefer your jam a little thicker mix in another teaspoon of chia seeds and allow to thicken for 10 minutes.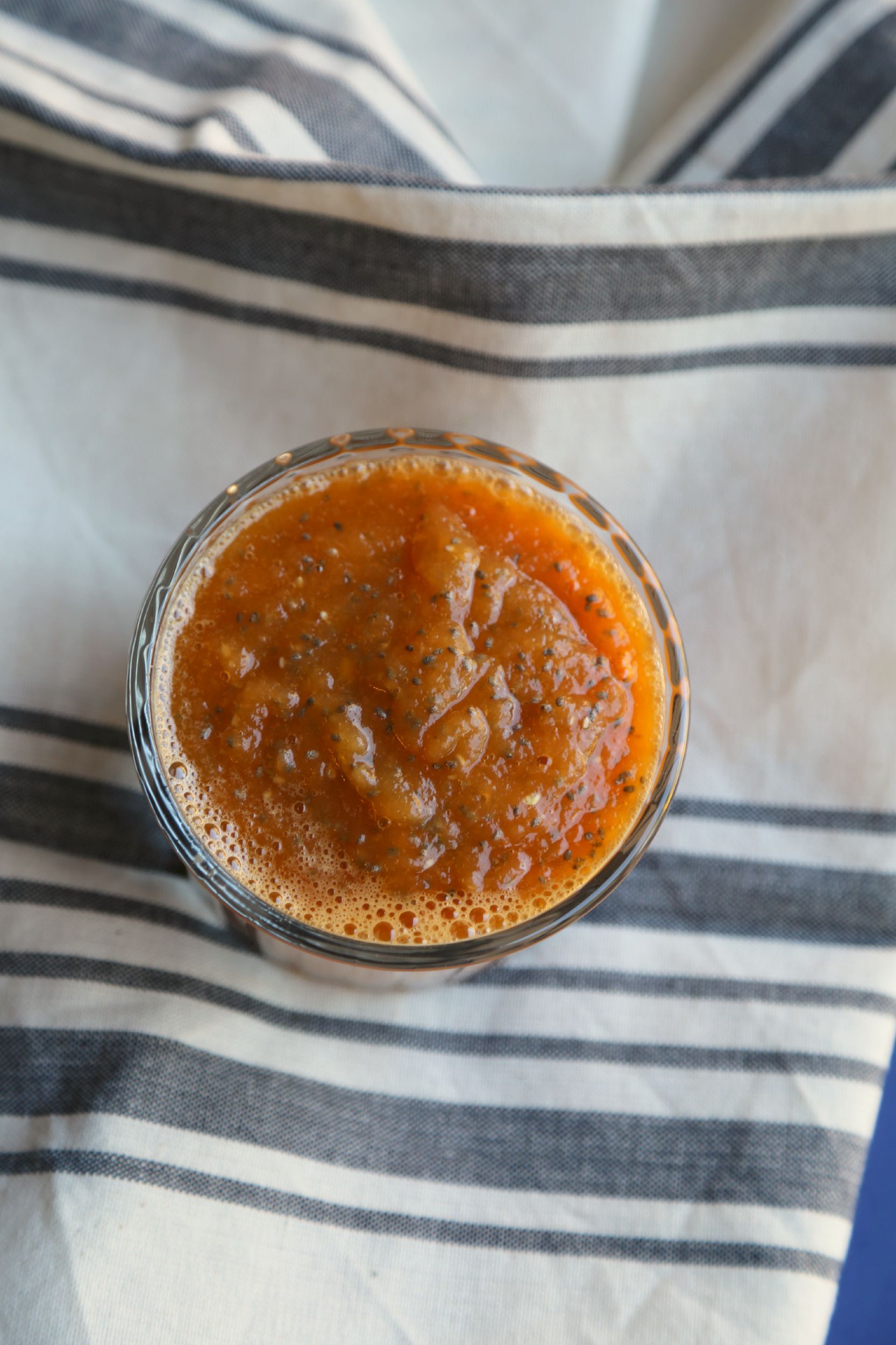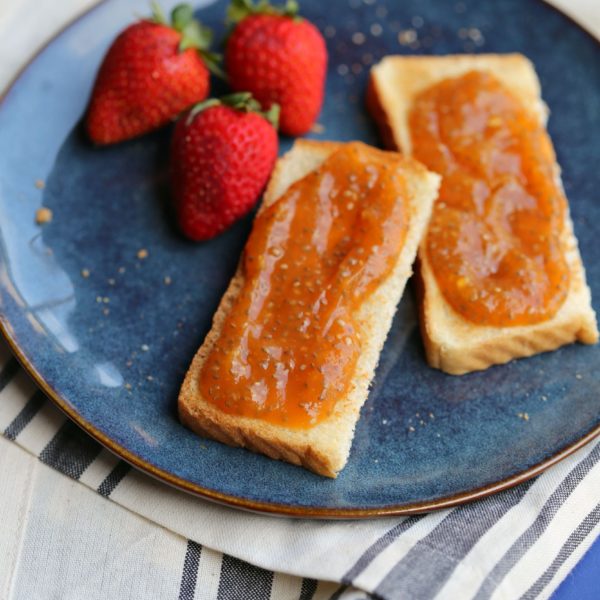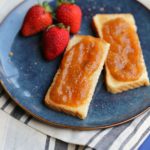 Papaya Chia Jam
Ingredients
1

pound

papaya

diced

2

tablespoons

agave

4

tablespoon

freshly squeezed orange juice

1

teaspoon

salt

3

tablespoons

chia seeds
Instructions
Place the diced papaya, agave, fresh orange juice and salt in a blender. Process until smooth, add chia seeds and process until smooth. Transfer papaya jam to a container with lid and place in fridge for 20-30 minutes or overnight. Papaya jam will keep for one week, sealed in the fridge.
Recipe Notes
recipe inspired by Eating Well