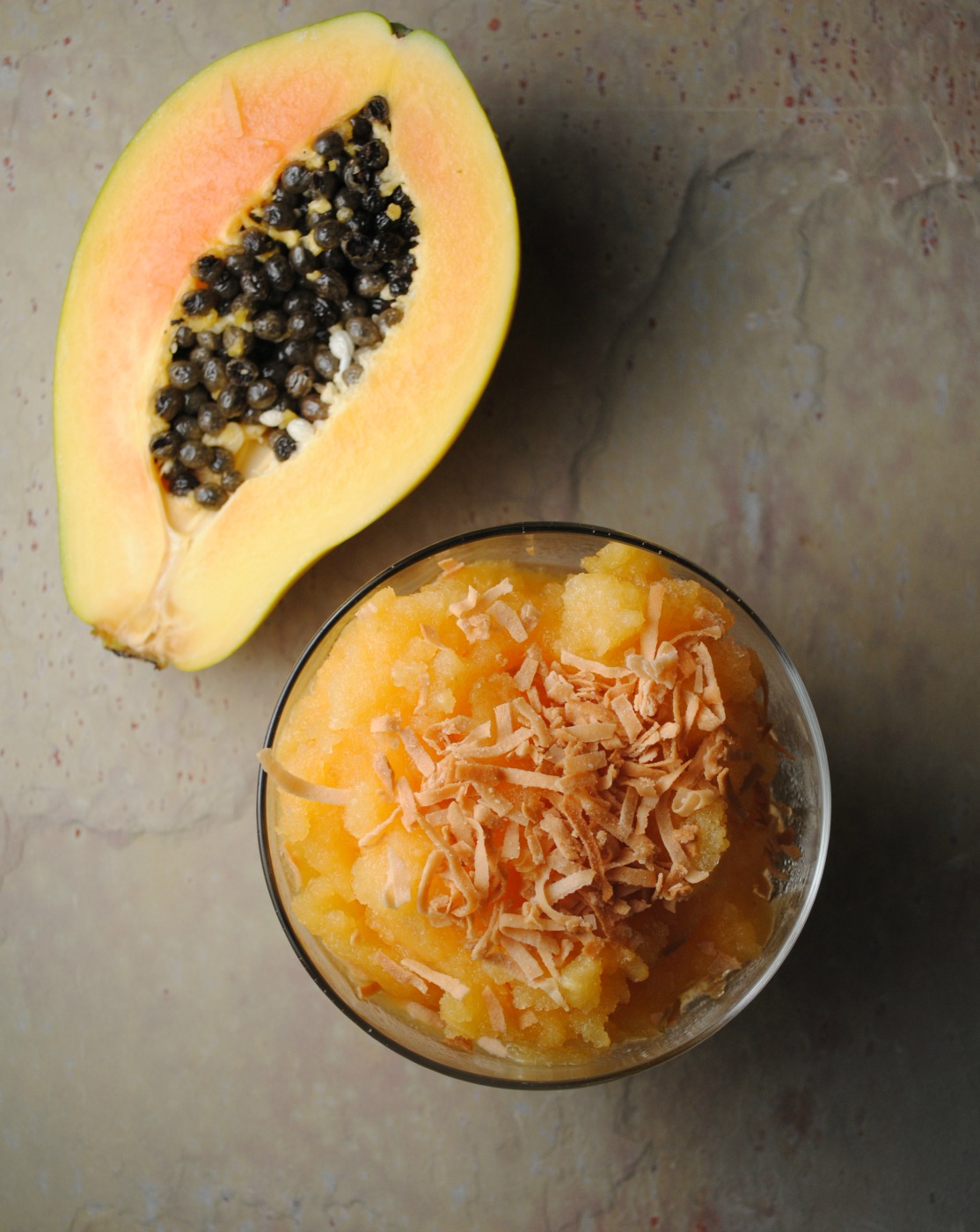 Papaya – Coconut Granita
My mami loves papayas, so you could count on them making an appearance every summer in my childhood home. In smoothies, fruit salads, paletas or sprinkled with chile she sliced-served them up all summer. Now I find myself with the same papaya passion, love'm! But not everyone in my home feels the same about this juicy fruit.
I'm looking at you carino.
Mi carino loathes them; it's a texture thing so he says. Whateves.  I find myself sneaking their loveliness into marinades for fajitas, lemonade or this papaya-coconut granita.  He really enjoys creamy coconut ice cream so I knew I could sneak in my beloved papaya along with coconut and create a memorable icy cool dessert.
He loved it – and you will too. Head over to the Imperial Sugar website for this creamy creation.
Sweet Life Disclosure:  This post is sponsored by the fine folks over at Imperial Sugar where I am excited to be developing new Latin recipes for the home bakers.