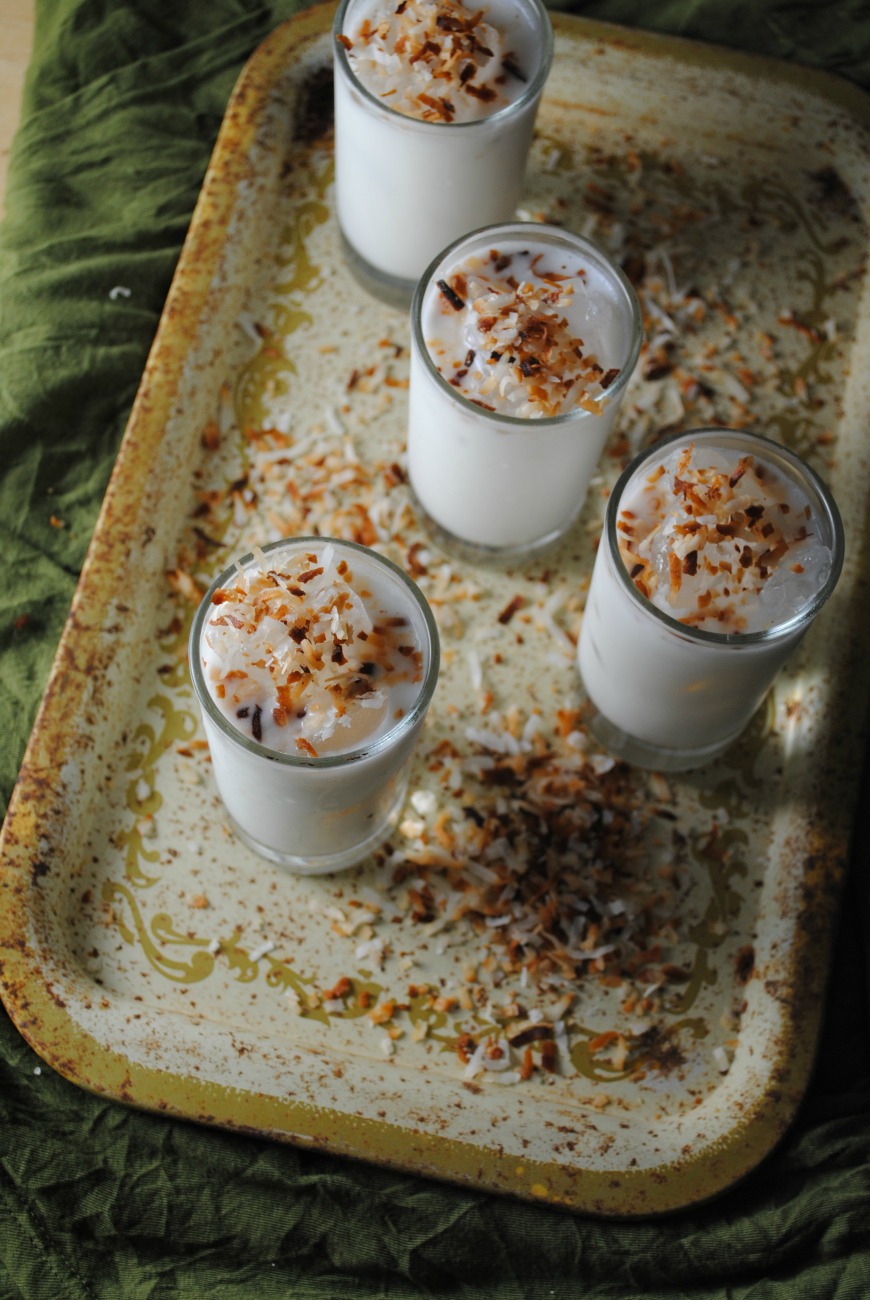 Horchata de Coco
The Texas temperatures lately have been playing with my emotions. One day bright with sunshine where I can enjoy a day at the beach and the next humid, overcast with chance of rain where we are stuck indoors the entire day, wah. Having lived in Texas all my life you think I would be used to these changes, but they still catch me off guard and on the days where I have sat in front of the computer since 5am I crave, long for a day outside with sun-shiny weather where I can enjoy a tall glass of horchata.
Horchata is a dreamy, creamy rice based Mexican drink that is can be found in any taqueria here in South Texas.  South Texans drink gallons and gallons of Horchata throughout the year, but in Summer Time it is especially popular.  We can't get enough of this white as snow refreshing agua.  Horchata can be made with rice and almonds, with cinnamon, berries, melon or coconut –all amazing, all refreshing served over ice on a warm day.
When I spotted a horchata de coco (coconut) on the Cooking Light website I knew it would be just the thing to enjoy on the sunny day the weather man assured me would occur soon. I whipped up a double batch in the evening, placed it in the fridge for the next day.  I awoke to rain, rain and more rain.
Hmmm I am beginning to lose faith in my weather man…. Change of plans, a stack of magazines and a tall glass of horchata to enjoy on a rainy day.  All in all it was amazing – and with a sprinkle of toasted coconut this horchata is a pure sunshine in a glass.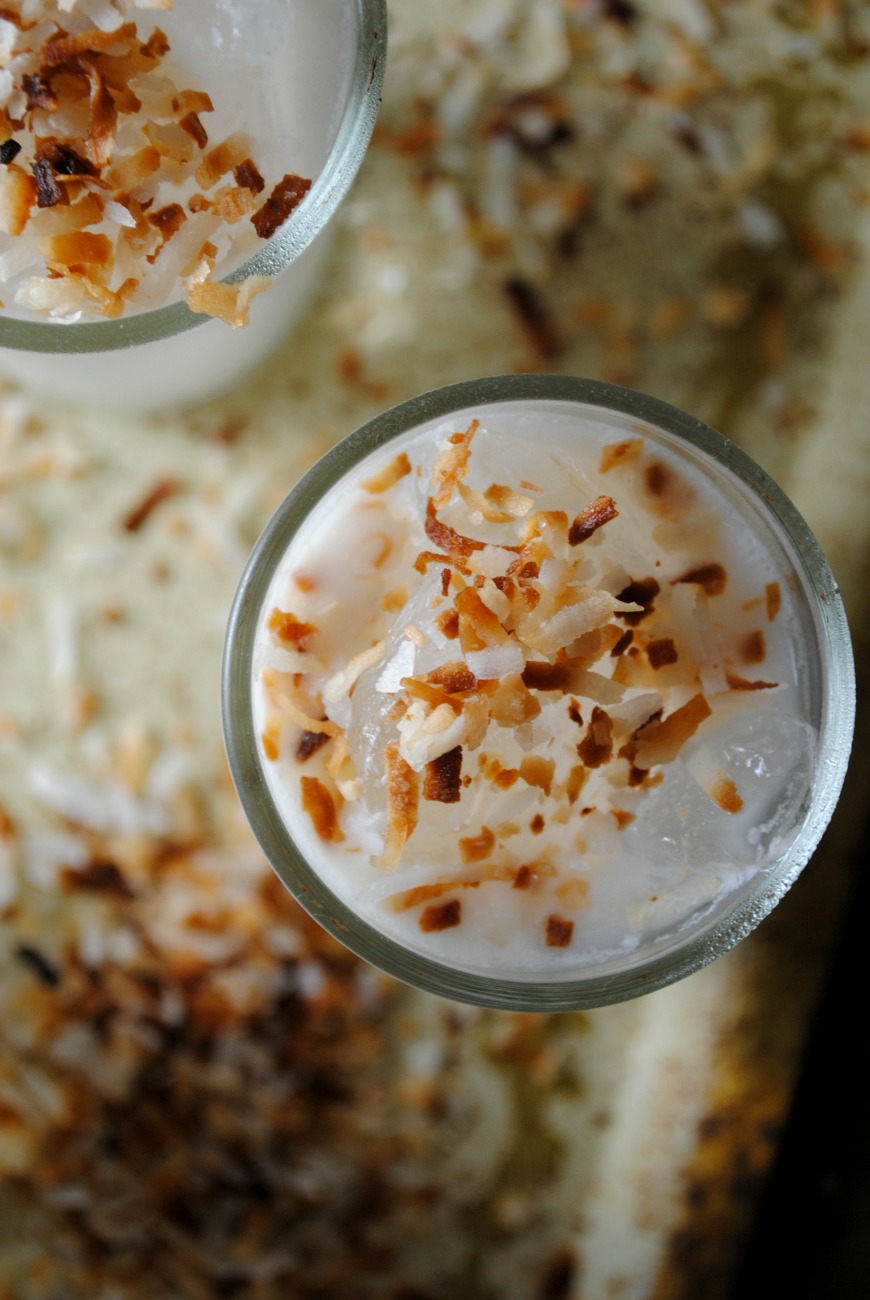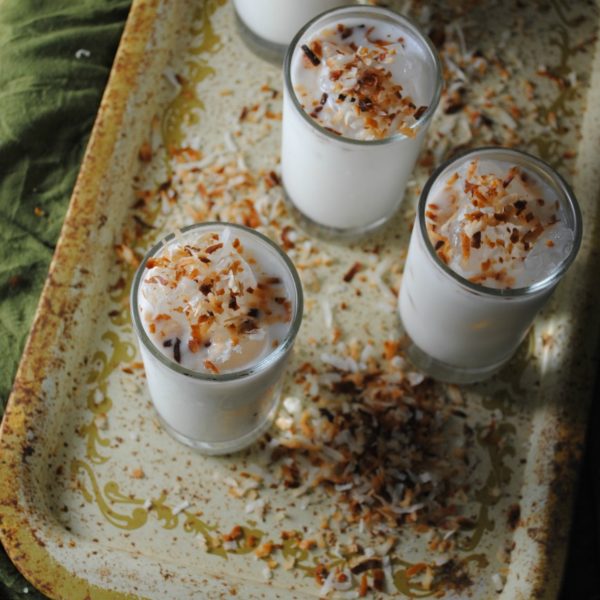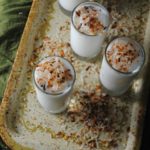 Horchata de Coco
Ingredients
1/2

cup

flaked unsweetened coconut

1/2

cup

uncooked long-grain white rice

2

cups

boiling water

2

cups

rice milk

2/3

cup

sugar

1/2

teaspoon

vanilla extract

1/4

teaspoon

ground cinnamon

toasted coconut for garnish
Instructions
Combine coconut and rice in a blender. Add 2 cups boiling water; let stand 15 minutes. Blend 1 minute or until smooth. Strain mixture through a fine sieve or cheesecloth into a pitcher, pressing mixture with the back of a spoon to remove as much liquid as possible. Discard solids. Stir in remaining ingredients, stirring until sugar dissolves. Serve over ice.

For toasted Coconut: Place coconut in a thin layer on baking sheet and bake in preheated 325 degree oven for 5 minutes.The coconut will toast quickly, be sure to stir to ensure even color.
Recipe Notes
recipe from Cooking Light