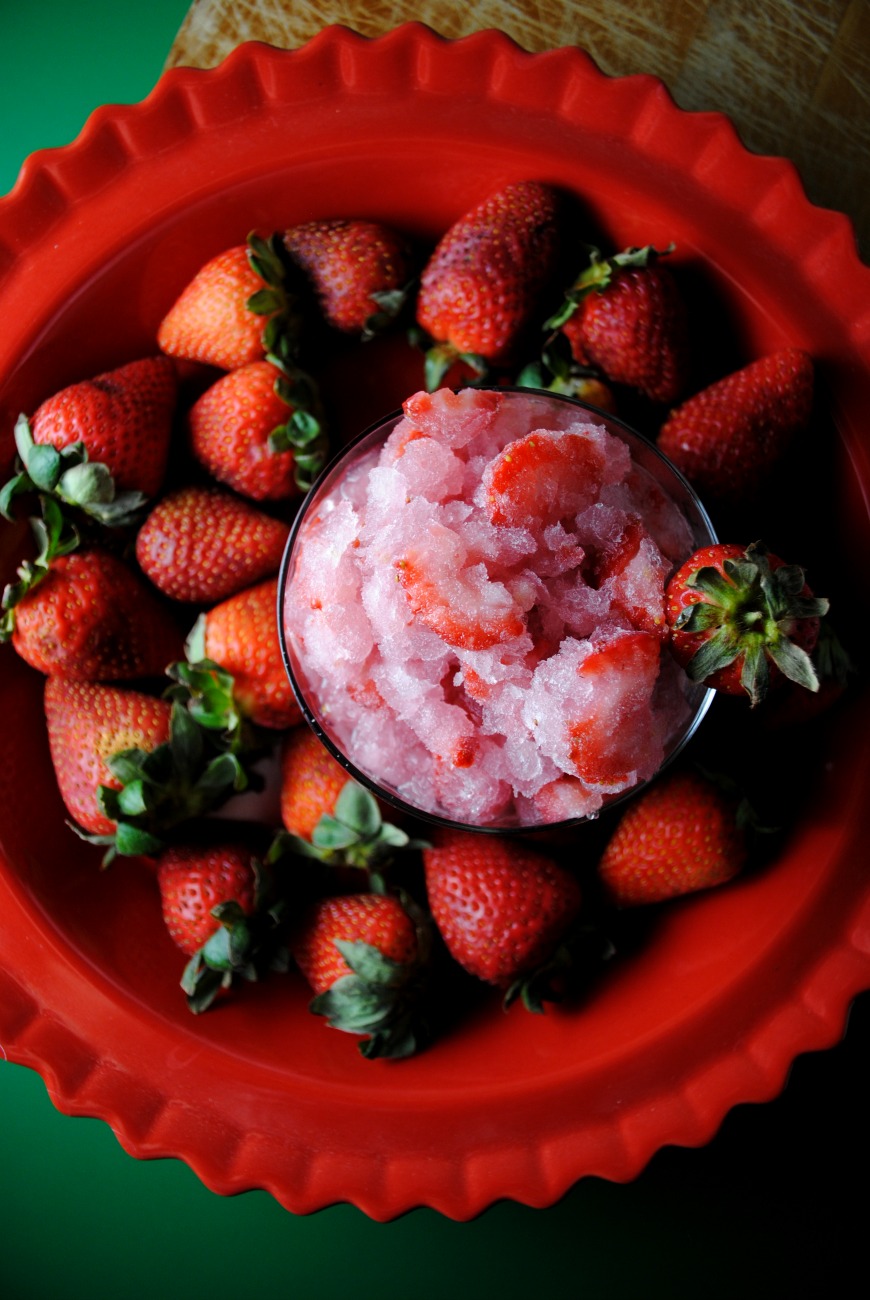 Strawberry Moscato Granita
It's Friday which means only one thing – Cocktail Friday!
I've been crushing on Moscato lately.  It is just sooo delish I can't help myself, not to mention it is super versatile.  Moscato can effortlessly be used to create a ton of simply amazing cocktails. Crisp, refreshing and addicting I always have a few bottles in my pantry, a few bottles in my fridge and a few bottles in my home bar, hey I'm a Moscato gal at heart.   Recently I made a cucumber cooler with Moscato which was all the rave with my sisters', before that I made a dreamy moscato cake with fresh berries which my mom enjoyed so much I had to make it twice that week.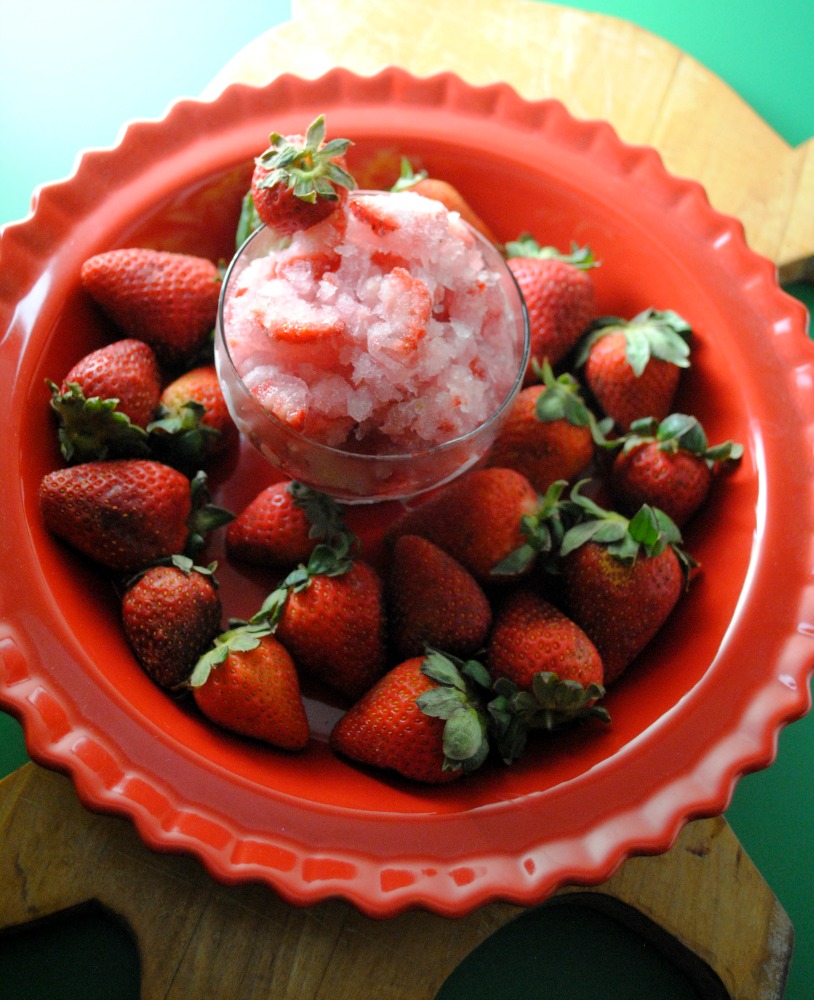 This time Summer evenings were on my mind. Sticky, humid Texas Summer nights where only a cold beer or a triple scoop ice cream cone can ease the pain. What about a boozy granite, a two in one.  A frosty cocktail that quenches your thirst while keeping you chill on an otherwise sticky evening.
Hello Granita!
A granita made with fresh strawberries, lemon juice and Gallo Family Vineyards Red Moscato wine is the just what the doctor ordered this Cocktail Friday.  Enjoy ~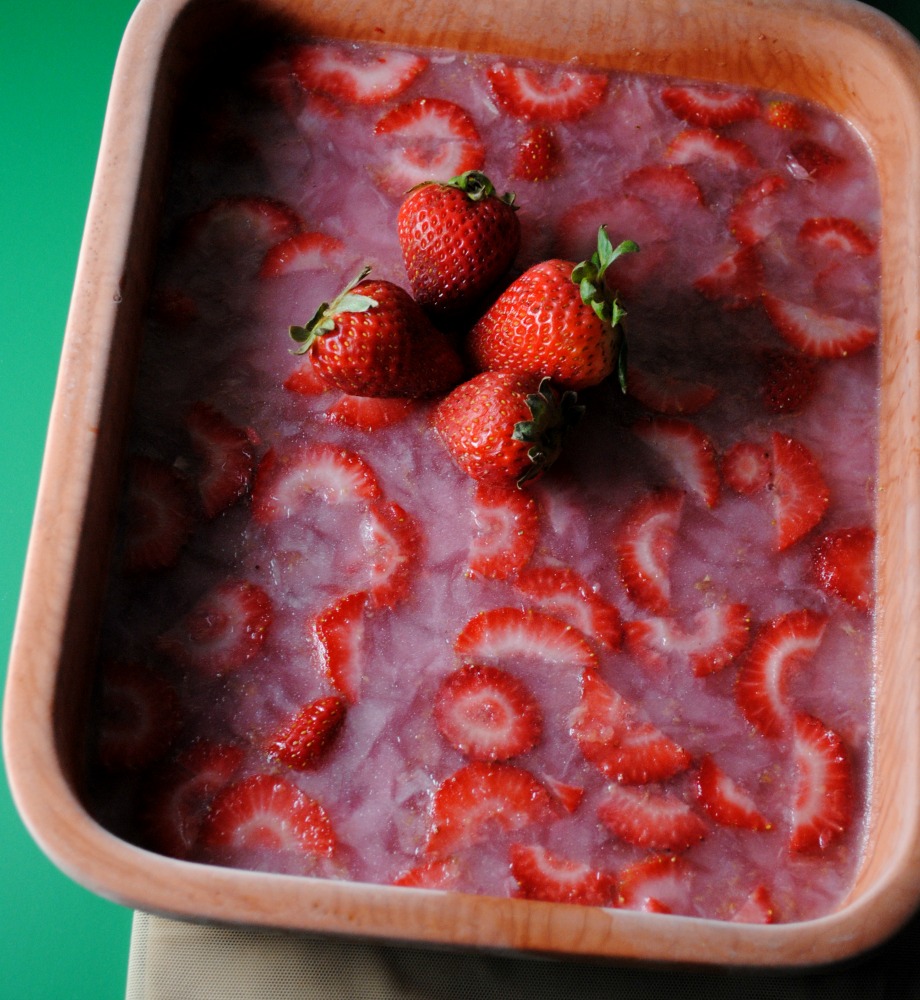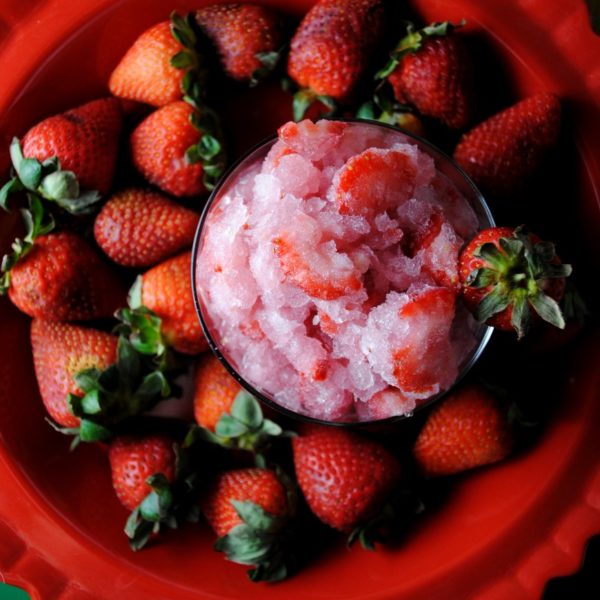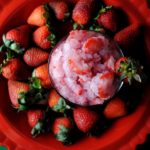 Strawberry Moscato Granita
Ingredients
2 1/2

cups

water

1

cup

sugar

2/3

cup

lemon juice

½

cup

Gallo Family Vineyards Red Moscato

¼

teaspoon

salt

2

teaspoons

lemon zest

1

cup

fresh sliced strawberries
Instructions
Bring to boil water with sugar, stirring to dissolve the sugar. Remove from heat add lemon juice, moscato and salt. Allow to cool completely; add lemon zest and sliced strawberries, pour into a shallow baking dish and freeze 4-6 hours. Scrap with a fork and serve in chilled glasses.
Sweet Life Disclosure: The fine folks over at Gallo Wine were kind enough to send this Moscato gal a few bottles of wine to create a recipe for Sweet Life, granita was what my little heart desired. All opinions are my own.