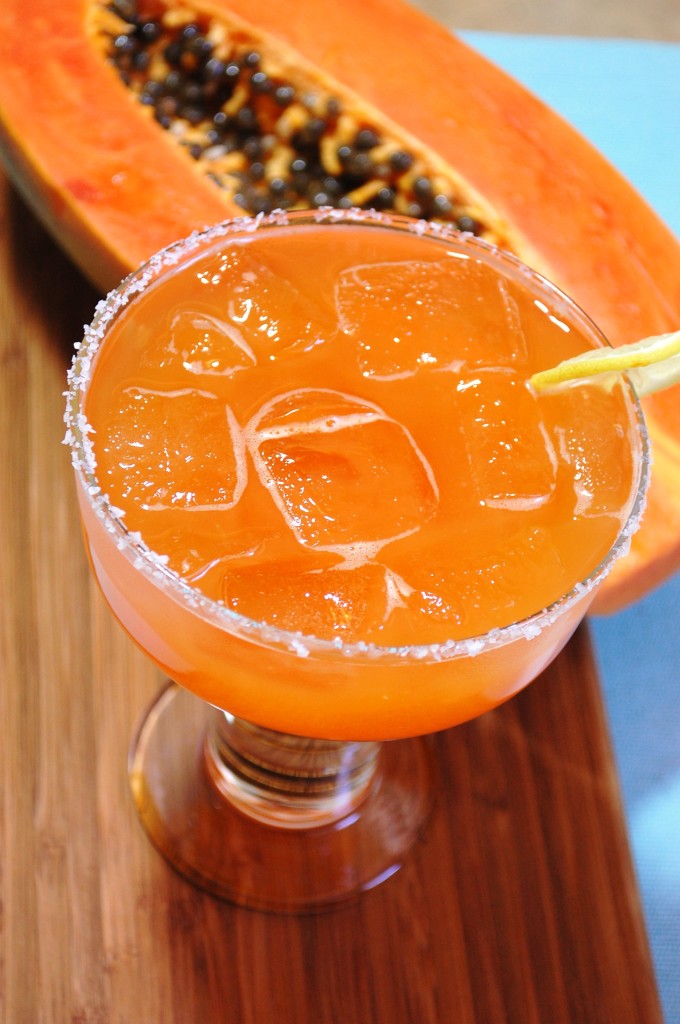 Sipping Saturday
The temperatures are rising in my little corner of the world.  Light meals followed by refreshing beverages are currently on our menu.  Fresh fruit for breakfast, agua fresca and paletas are what we crave.  Lucky me, our endless supply of fruit continues to fuel my margarita obsession.  Today I share with you a papaya margarita.  Enjoy! Sweet Life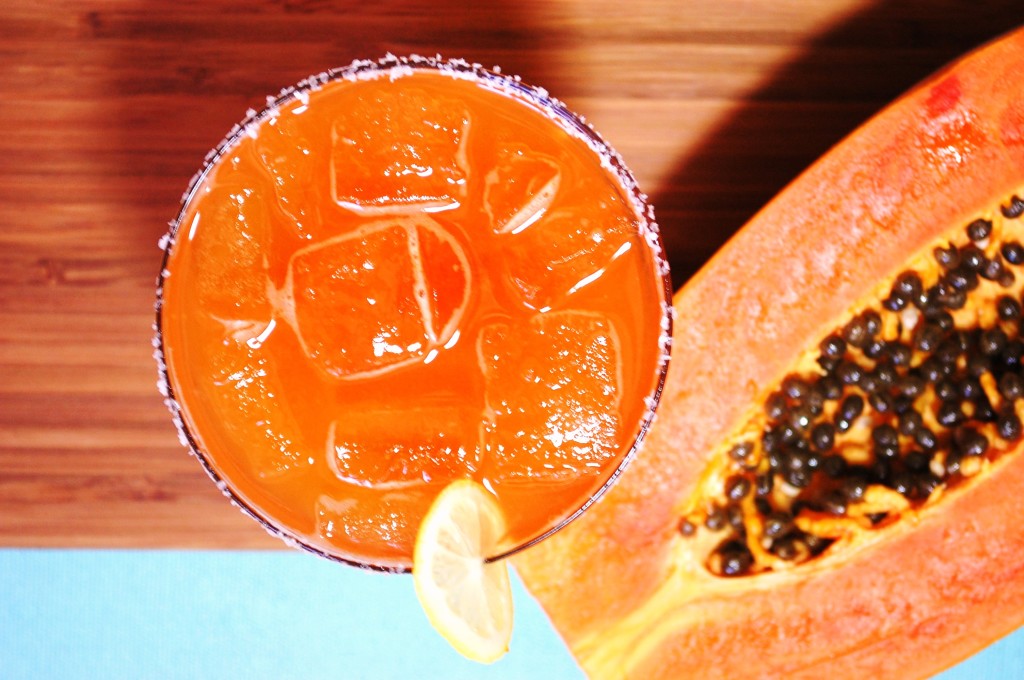 Sunshine bright chunks of papaya are juiced then combined with tequila.  Add a dash of lemon serve over ice for a thirst quenching Saturday margarita.  Have  great weekend!
Papaya Margarita
by Sweet Life
by Vianney Rodriguez
makes 4 margaritas
salt
lemon wedges
1 cup tequila
1 cup fresh papaya juice
1/3 cup fresh lemon juice
1/2 cup Cointreau
ice cubes
On a small plate spread salt.  With lemon wedges moisten rim of 6 ounce glasses.  Dip glasses into salt.   Place glasses into freezer to chill.
In a pitcher combine tequila, papaya juice, lemon juice and Cointreau.  Remove glasses from freezer and serve margaritas mixture over ice. Garnish with lemon slices.
Margarita Mania