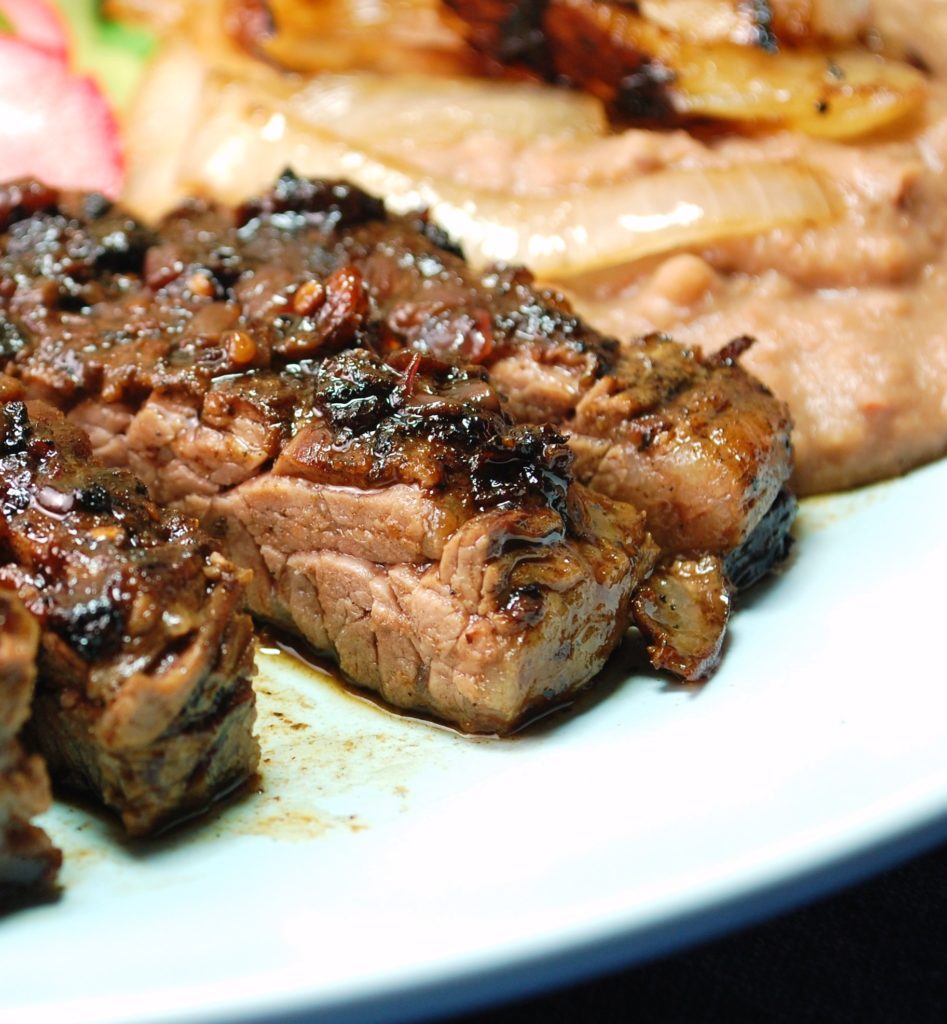 Pamper. Protect. Please. Piquin.
My hubby had a horrible week at work. Tense, long days of struggle and endless question.  My hubby is not one to bring home his troubles, but I as his wife knows him best.  This is when I do the following.
Pamper  – Pamper him. He deserves my special attention in these moments I want him to  feel my support through his trials.
Protect –  Protect his well being.  As soon as he walks in the door, the outside world is locked out..completely out.  His home is his haven to relax, unwind and forget the day.
Please  –  Please him with his favorite flavors. My hubby enjoys spice, heat and protein.
 Piquin – Piquin peppers hold a special place in my hubby's heart.  His dad had piquin plants planted along side their home at the ranch where his dad worked.
Even to this day when we visit he always makes sure hubby never leaves without a handful of fresh piquin peppers.  I always try to have fresh piquins on hand or stash dried piquins in my freezer.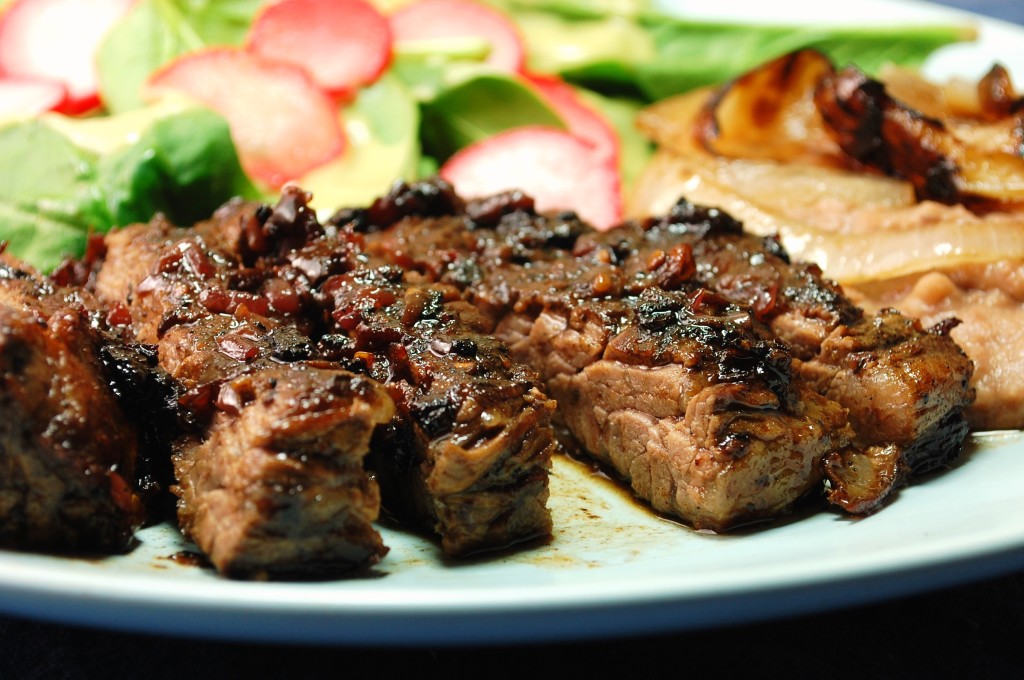 Dried Chile Piquins   Dont' be fooled by their small size. They make up their size in sizzle.  If you have never tried piquin peppers begin with a few. Rehydrate these for salsas. Soak in hot water for a few minutes.  Develop their flavor by dry toasting them on a comal.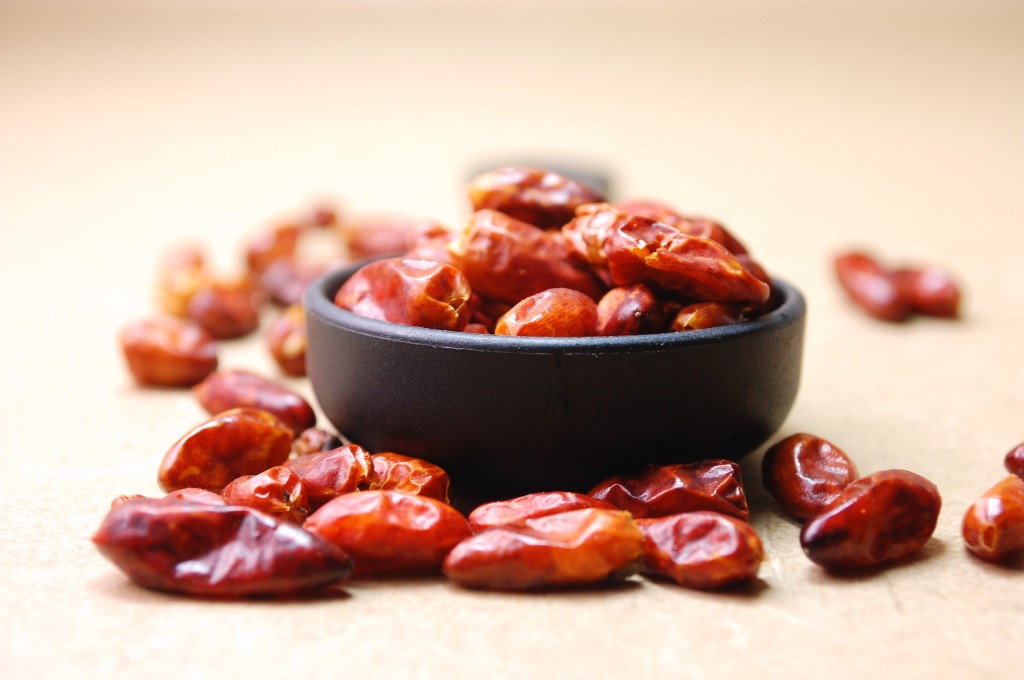 Fresh Piquin  Place these green gems in a small bowl table side.  The men in my life love to pop these with each bite of their food. Caliente!!  Try these with eggs or tacos.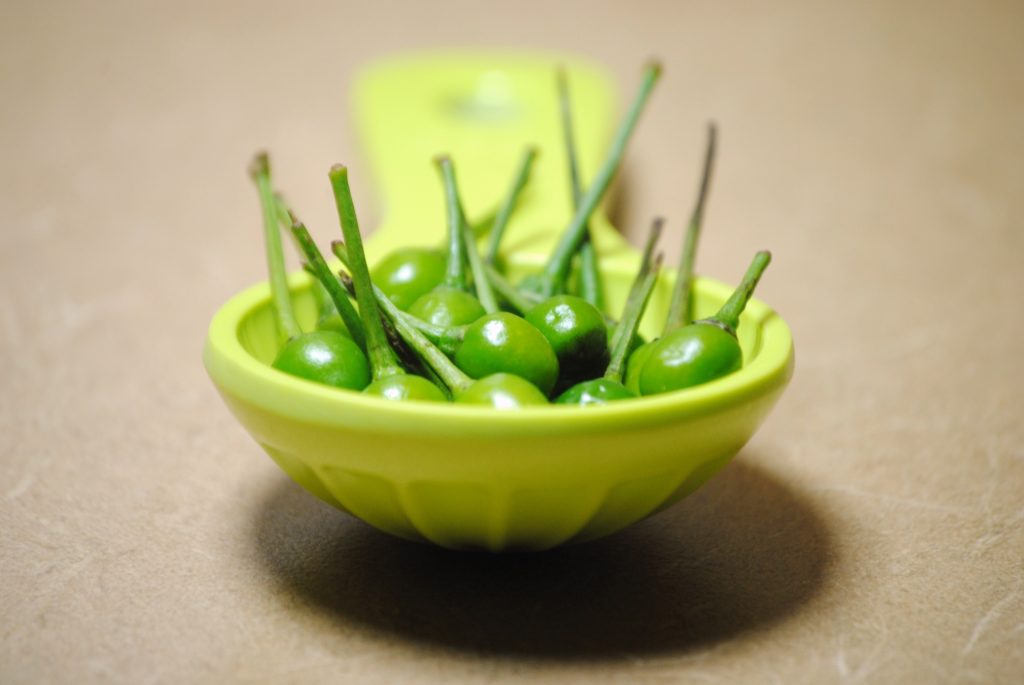 A spicy glaze composed of onions, piquins, tomatoes and POM juice.  Baste your fajitas or feel free to try this with chicken or pork.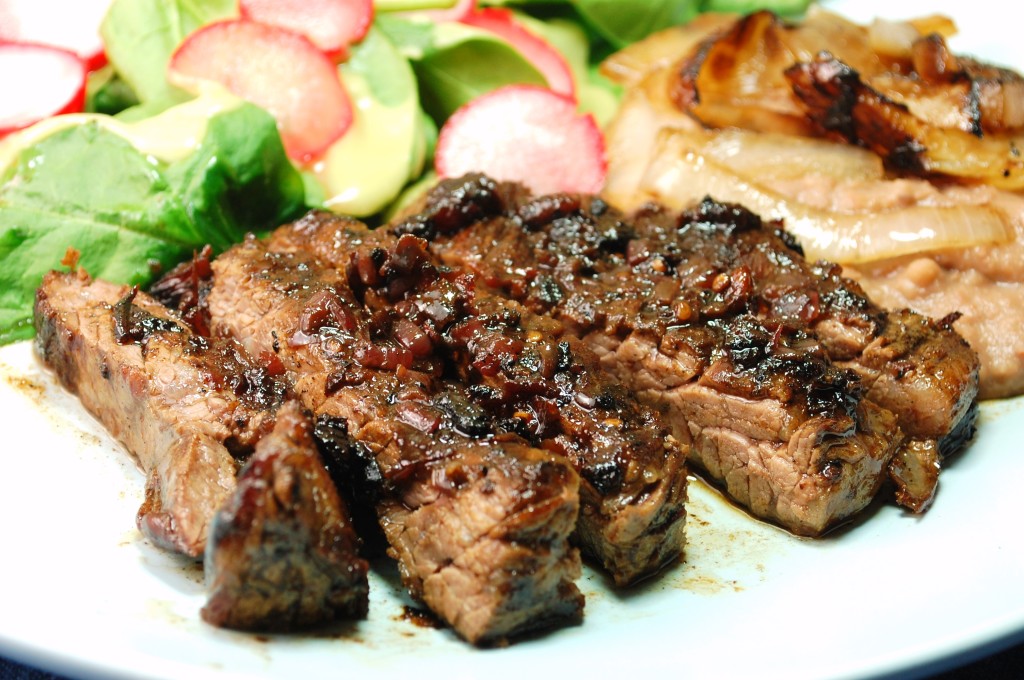 Piquin POM Fajitas
by Sweet Life
by Vianney Rodriguez
serves 4-6
1 lb skirt steak
4- 6 dried piquin peppers, crushed with knife (if you prefer less heat, use 2)
1 onion, diced
2 garlic, minced
1 8oz POM juice
1 tomato, diced
1 tsp salt
2 tsp pepper
olive oil
In a medium sauce pan over medium heat add oil, enough to cover surface about 1 tbsp.  When the oil has heated add onion and stirto coat with oil. Cook for 4 minutes until soft and translucent.  Add tomato, garlic, peppers, salt and pepper. Cook for another 2 minutes, stirring occasionally. Add POM juice and bring to a boil.  Reduce heat and allow to cook until sauce is thick, about 6 minutes. Taste for seasoning.  Heat grill.  Season fajitas with salt and pepper.  Add fajitas to preheated grill and baste with sauce. Cook on each side for about 3 to 4 minutes. Continue to baste on each side. Allow meat to rest for 2 minutes, slcie and enjoy!
~~~~~~~~~~~~~~~~~~~~~~~~~
Shout out to Ryan!! A fellow Texan  from POM for sending me a case of Pom juice..enjoy their new flavor Pomegranate Cranberry!
Love this recipe? Try these..