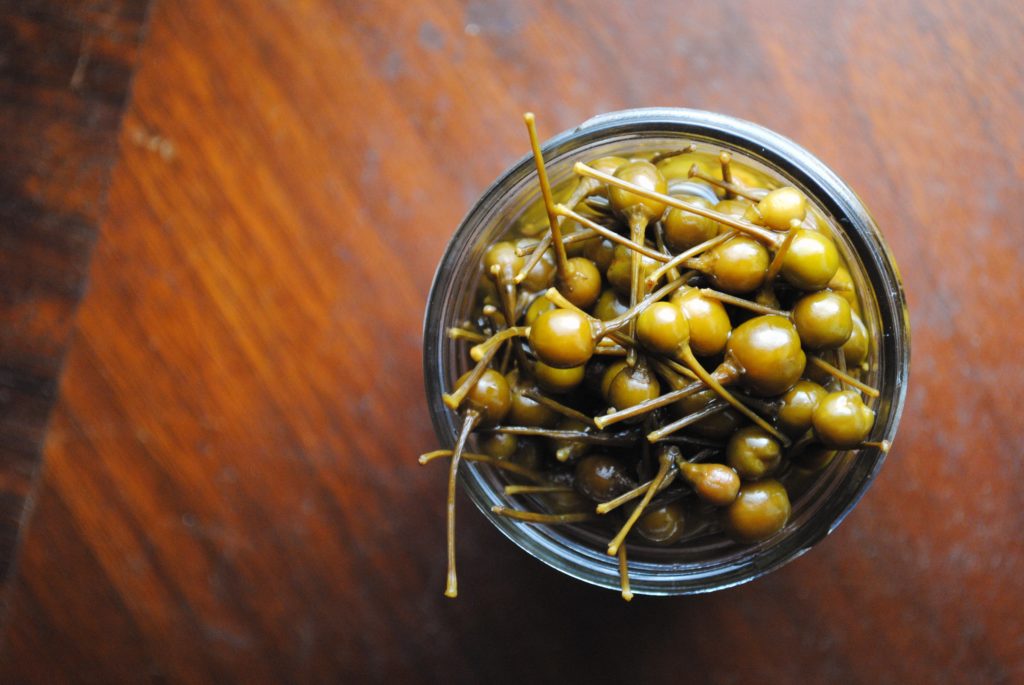 Chile Pequín en Escabeche – Pickled Pequíns
My mom grew a tiny bush of chile de monte next to our front door. This bush blossomed under my mom's talented hands, sprouting an abundant crop of chiles for her ever year.  She loved that little bush, cared for it daily and always made sure none of her kids ever trampled it on the way out.  My papi (dad) benefitted greatly from this tiny bush.  Fresh chiles with his morning eggs, salsa de chile to spice up his lunch tacos and more chiles with his evening plate of food.  We kids on the other hand were not quite fond of this bush. 
How would I say it?  My dad is very, very particular in the chiles that pass his lips.  And we had the task of picking those "selective," chiles from the bush every meal.  This became a chore none of us kids really wanted to volunteer for.  We would look from side to side trying to ignore her stare until she noticed no one was willing to go.  She quickly waved at one of us and that was that "Get papi his chiles."   And off we went hoping to pick a few perfect chiles.
Now that I think back to these days I smile, because now I LOVE these tiny chiles.  Maybe I love them for their flavor or maybe I just love what they represent.  Our youth, our childhood spent around my mom's table and the desire to "pick," those perfect chiles for our papi, just to see him enjoy one of mom's meals.  This recipe is for you Papi.   
This explosive chile grows wild throughout South Texas with the help of birds spreading their seed. Known as pequín, piquin, bird pepper, chilitepins or chiletepin peppers. In my childhood home they were called chile de monte.  Don't be fooled by the tiny size these tiny jewels pack a punch.
The chile takes its name from the Spanish word "pequeño," which means small or tiny. 
Escabeche means pickled
According to the Scoville scale pequín are rated at 75,000, just below the habenero.  Used in salsas, chili or crushed (dried) and combined with lemon and salt over fruit these chiles are one of my favorite.   In 1997 these mighty chiles were named the official pepper of the state of Texas.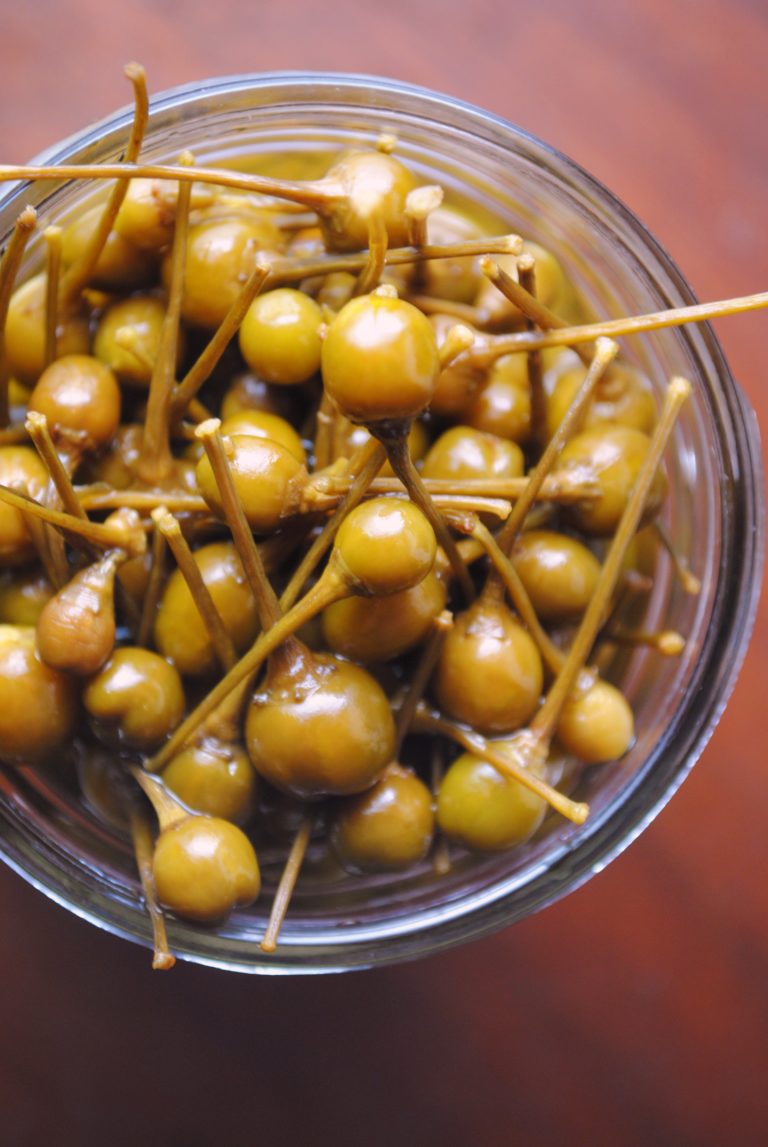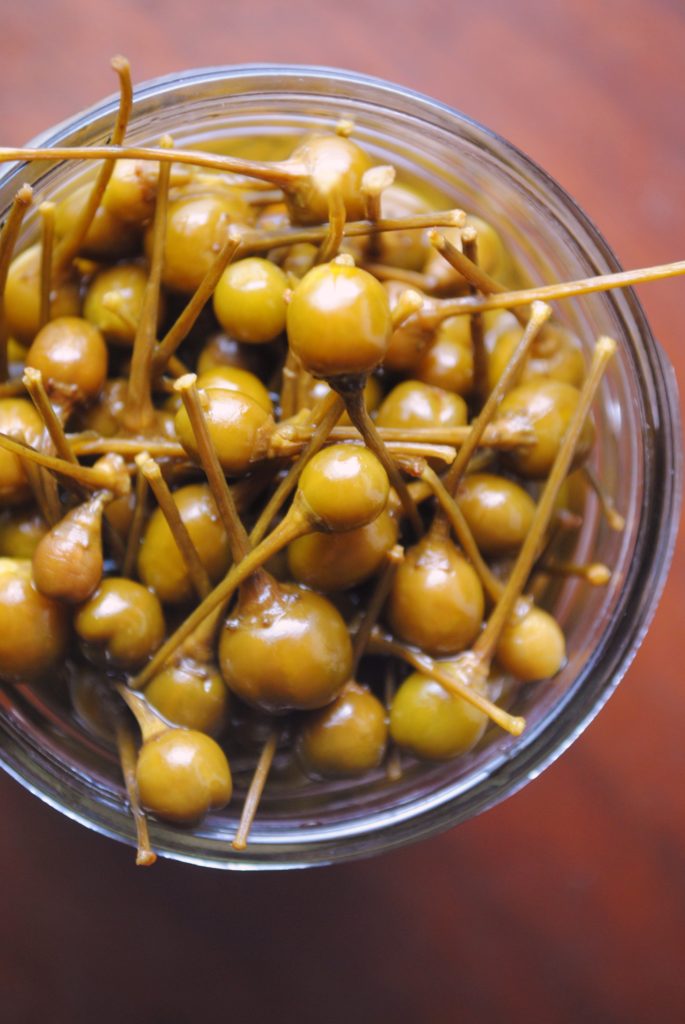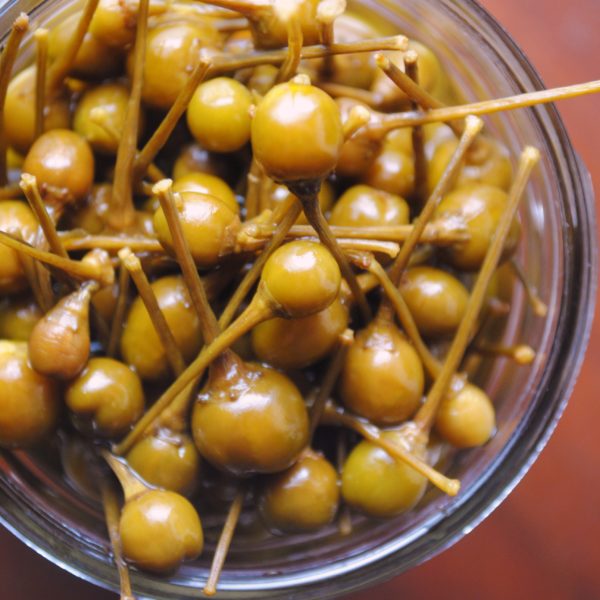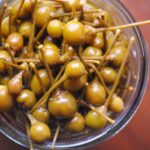 Chile Pequín en Escabeche – Pickled Pequíns
Ingredients
1

cup

Chile pequíns

with stems

½

carrot sliced

optional

1

cup

White vinegar

3

whole black peppercorns

Pinch

of comino

Pinch

of salt

1

laurel leaf

mexican bay leaf, if not available use what you have
Instructions
In a clean glass container or canning jar add chiles and carrot slices.

In saucepan heat vinegar, peppercorns, comino, laurel leaf and salt over low heat until the vinegar reaches a low boil.

Pour the vinegar over the chiles.

Cover and allow to cool to room temperature.

Place in fridge until ready or pickled, 2 days.

Store in fridge.
Recipe Notes
you can also add onion, cauliflower or garlic to the mix.