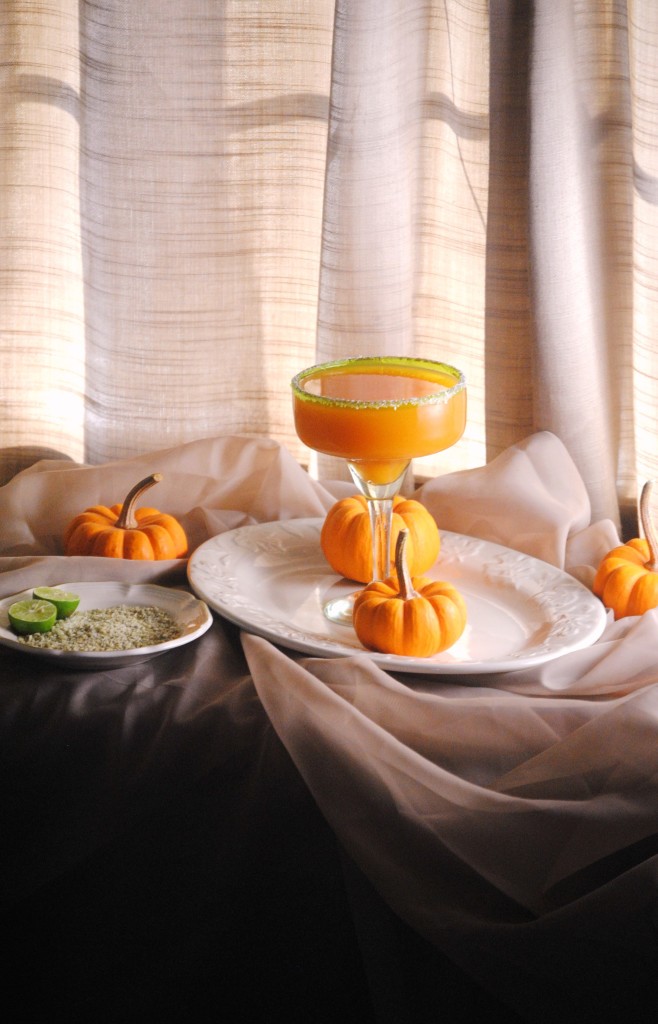 The Thanksgiving countdown has begun!! Are you excited? I know I am. Thanksgiving after all is a day dedicate to stuffing your face with glorious food.  Countless hours chopping, dicing, basting, baking and prepping.  Now that's what I call a good time!  This week in my attempt to bake the perfect pumpkin empanadas I was left with plenty of pumpkin puree.
That's when it hit me. My Thanksgiving table needs a great margarita, a pumpkin margarita. Why should the empanadas, pies and muffins get all that great pumpkin flavor. Pumpkin Margaritas.
Cooking for the big day just got alot less hectic with this margarita by my side. Enjoy!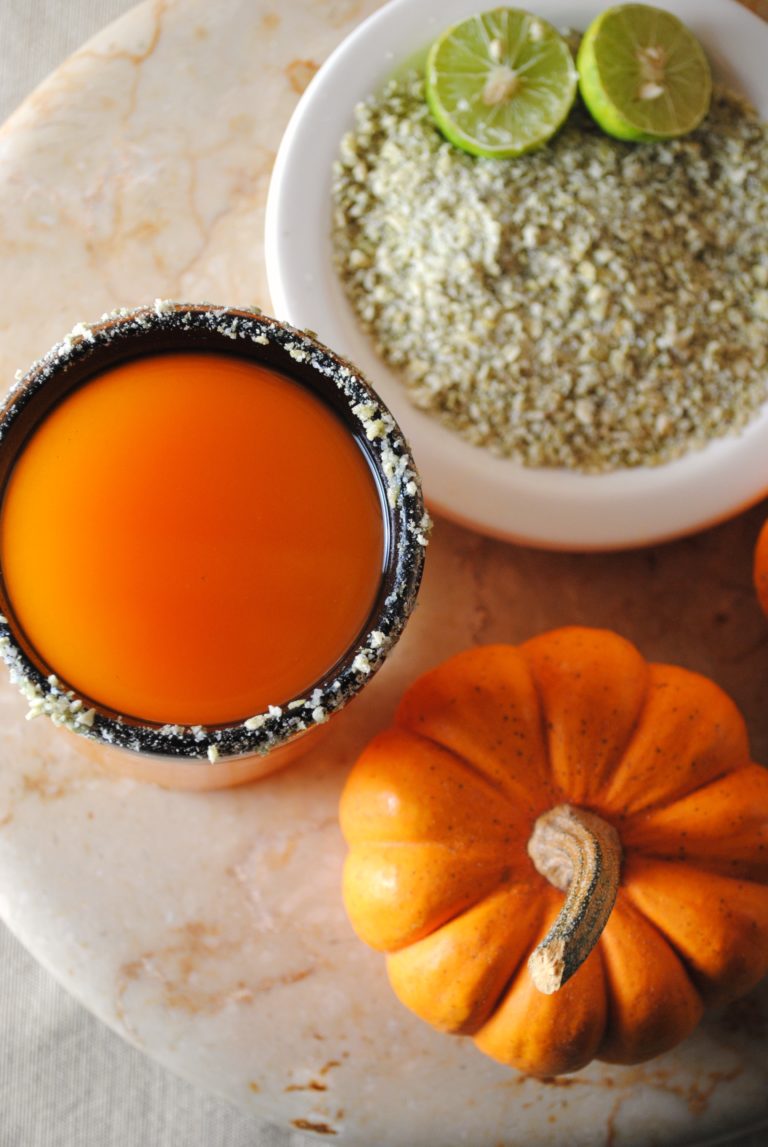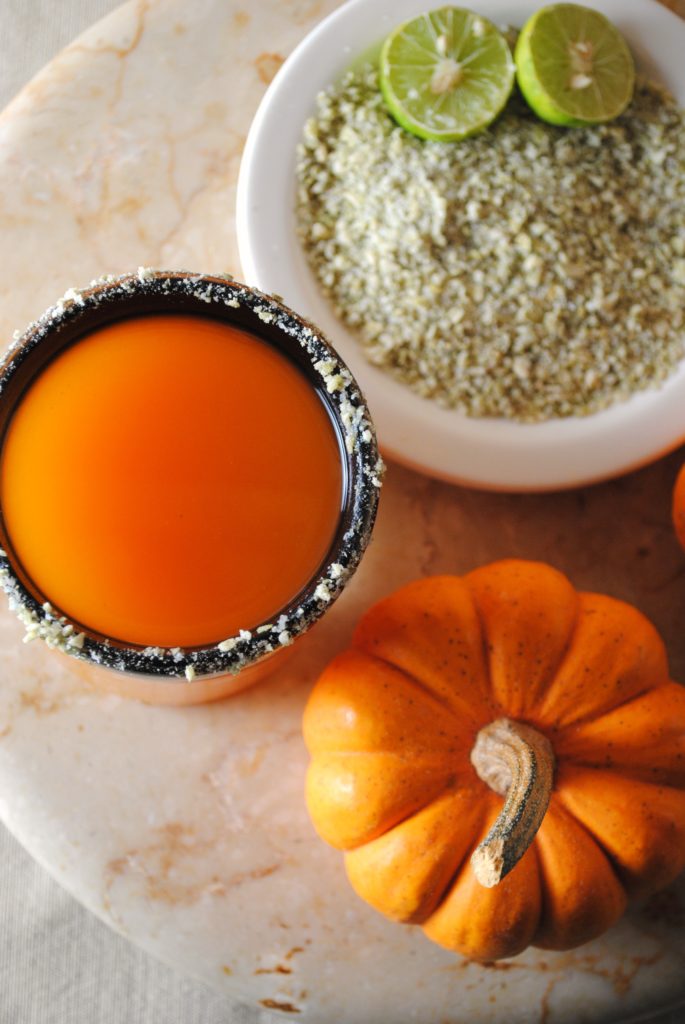 Pumpkin puree is very easy to make, but I know sometimes life is busy.  If your schedule permits, please try making your own puree or if your in a pinch feel free to use canned pumpkin puree.
Now let's talk salt rim. I wanted festive, fun and color on my rim.  Pepitas!! Pull out that food processor and grind away, you won't be disappointed. Quick tip, after you strain your puree don't toss it.  Before serving taste your margarita to make sure you have the perfect pumpkin taste.  If you need a little more bang whisk in a spoon of the leftover puree.
Pumpkin Puree
1 small whole pumpkin (4-6 pounds)
Preheat oven to 350
Cut pumpkin in half.
With a spoon scoop out all seeds and fibers.  (Save these to make pepitas)
Place pumpkin on baking sheet and roast until fork tender,
30-45 minutes.
Remove pumpkin flesh from skin.
Place in a food processor and process until smooth.
Pepita Salt Rim
1 ½ tbsp salt
1 tbsp pepitas
In a food processor pulse until coarse.
If mix is moist, add salt.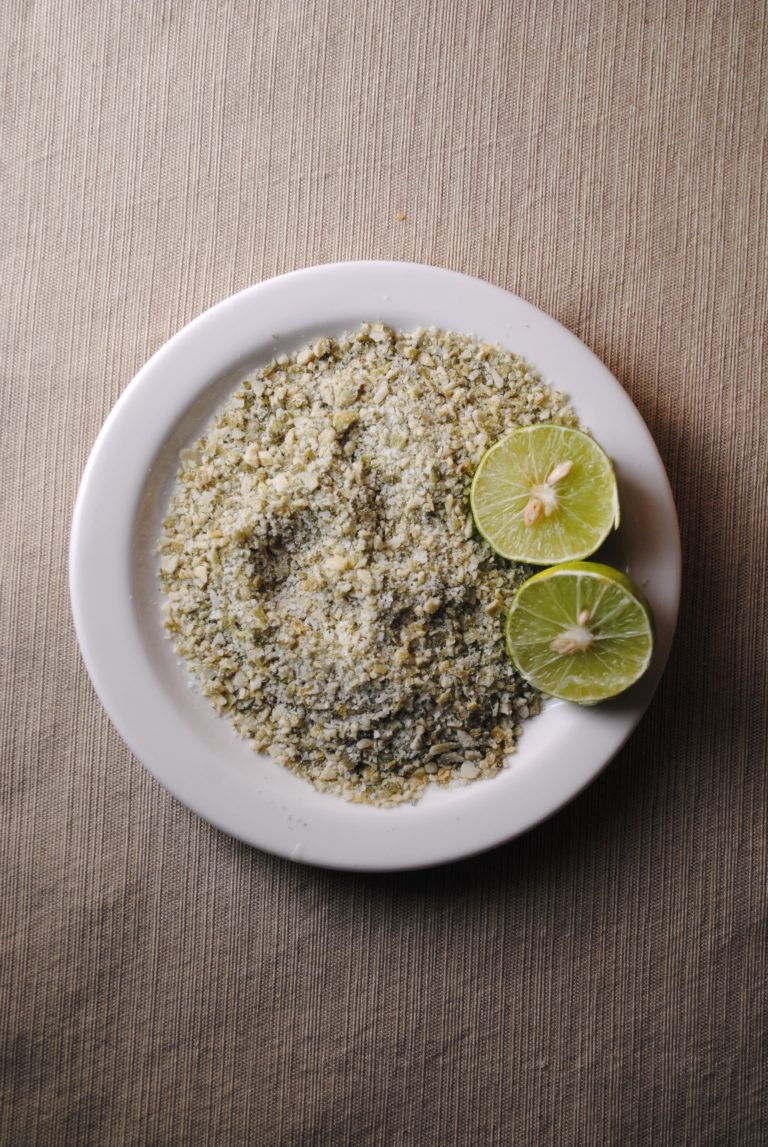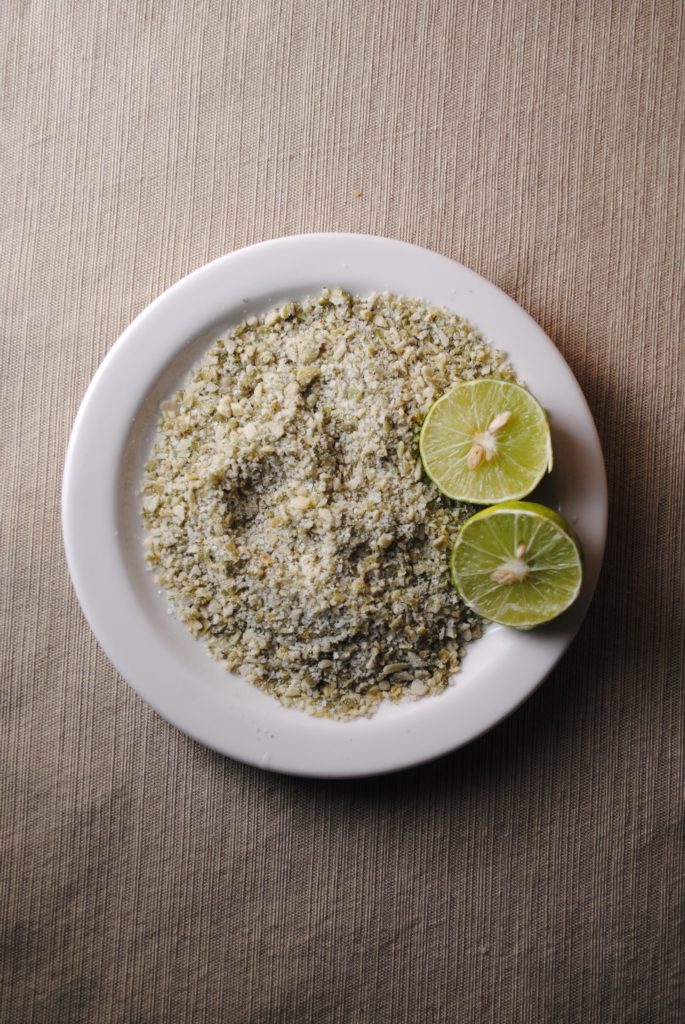 [amd-zlrecipe-recipe:31]