My queso mac and cheese is a twist on the classic brimming with my favorite Real California Milk Crema and Cheese.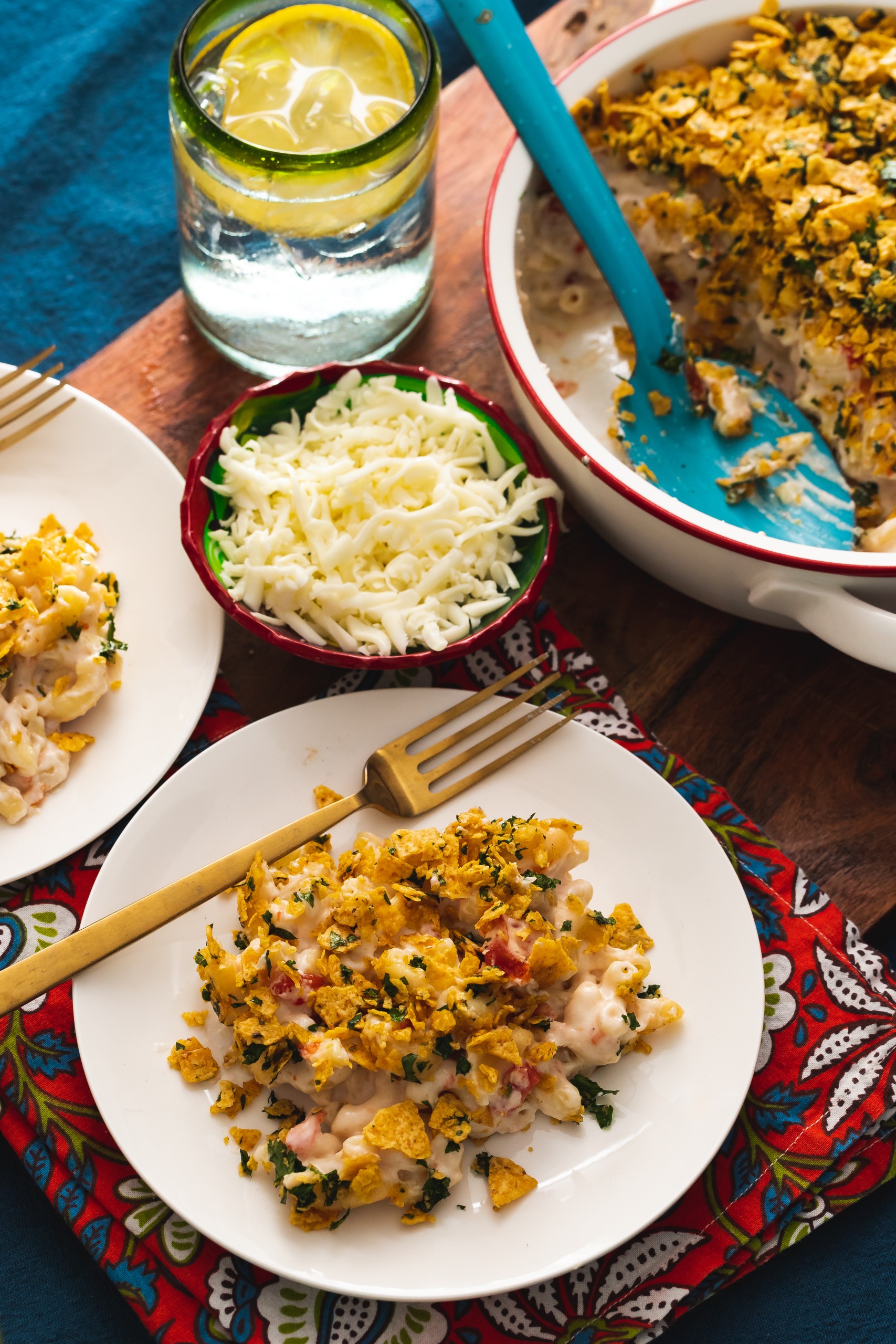 Elbow pasta layered with a creamy Mexican sauce made from crema, diced tomatoes, green chiles and Oaxaca cheese. Baked until bubbly and topped with a buttery tortilla chip topping my queso mac and cheese is the perfect dish to celebrate Hispanic Heritage month.
I can't think of a tastier way to celebrate Hispanic Heritage than to showcase flavors that are true to my heritage. Growing up cooking with my mami was my favorite time of the day.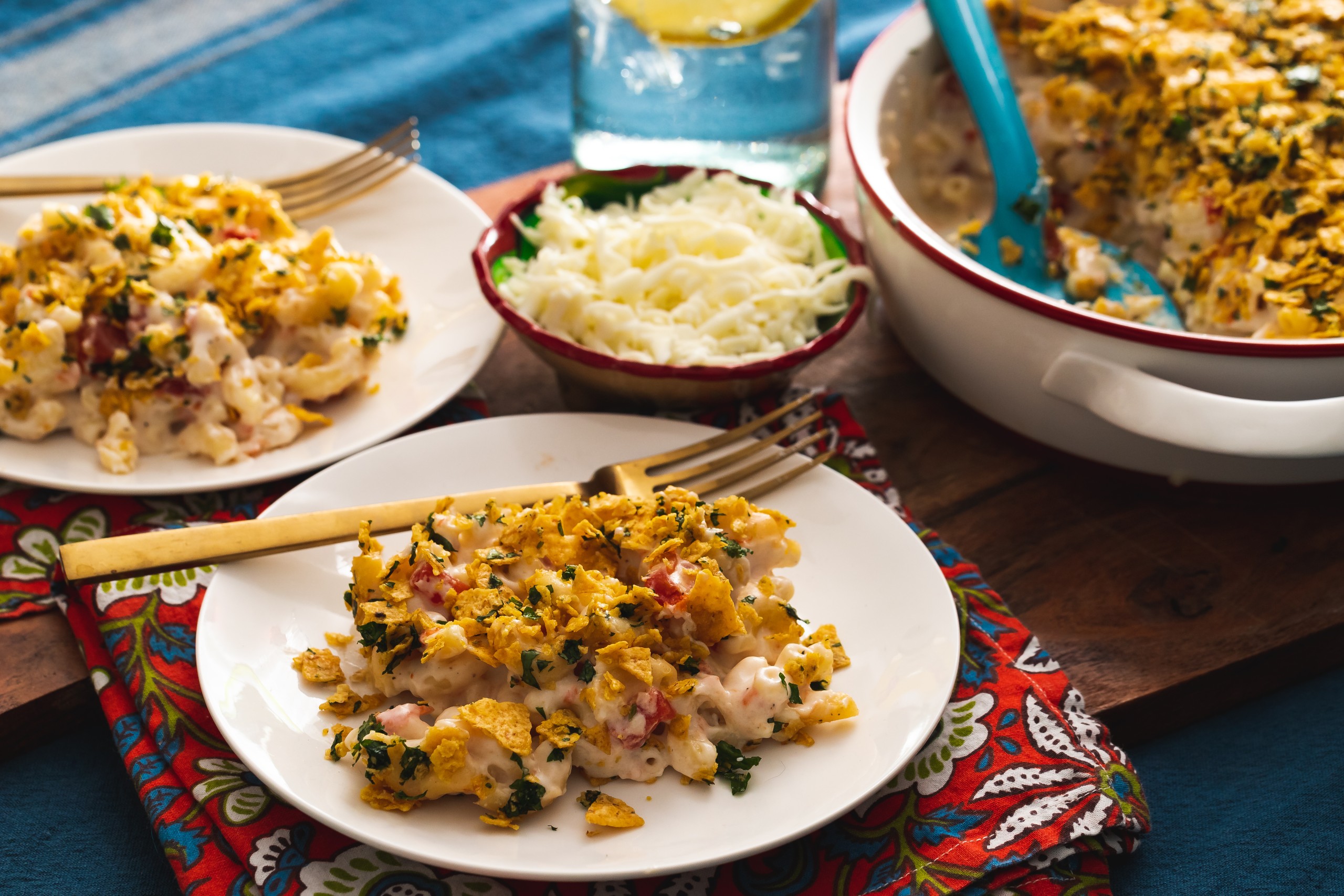 She always had elbow pasta in her pantry to whip up a quick sopita for lunch. She would add diced tomatoes and chiles, chicken broth and simmer until tender. It hit the spot.
One day she surprised us with homemade mac and cheese for dinner. She incorporated all our favorite flavors of sopita, mixing in crema and plenty of shredded cheese. Bubbly from the oven she served it with a fresh fruit and a glass of milk. Heaven on a plate.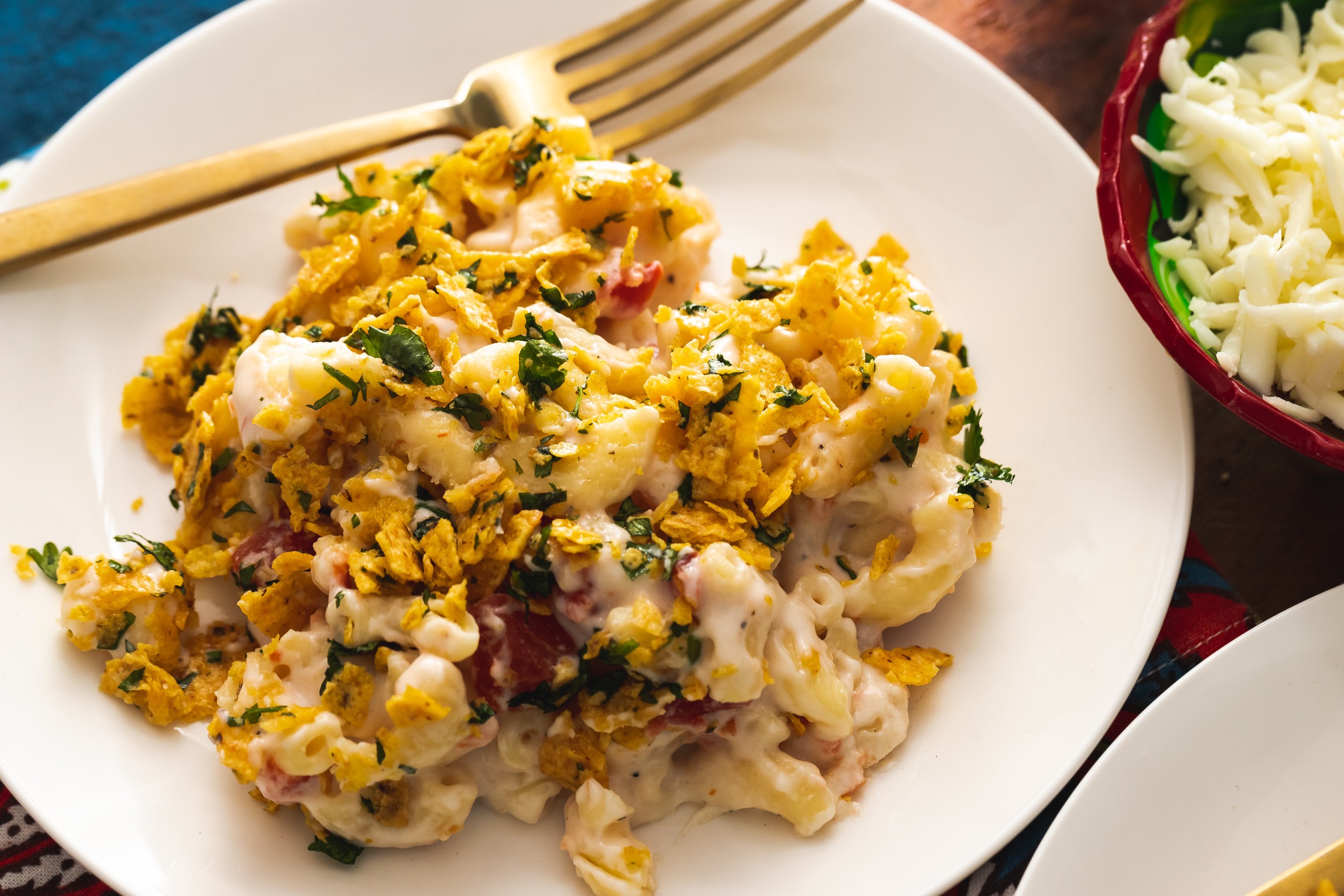 Today I want to share with you my twist on her dish. I kept the recipe true to her recipe featuring Real California Hispanic-style cheeses and cremas, but added a crispy topping made from crushed tortilla chips to give my queso mac and cheese crunchy layer of flavor.
When you look for the Real California Milk seal, you're getting quality products made with sustainably sourced milk from family farms. Mis Tejanos find Real California Milk Cheeses and Crema at your local H-E-B.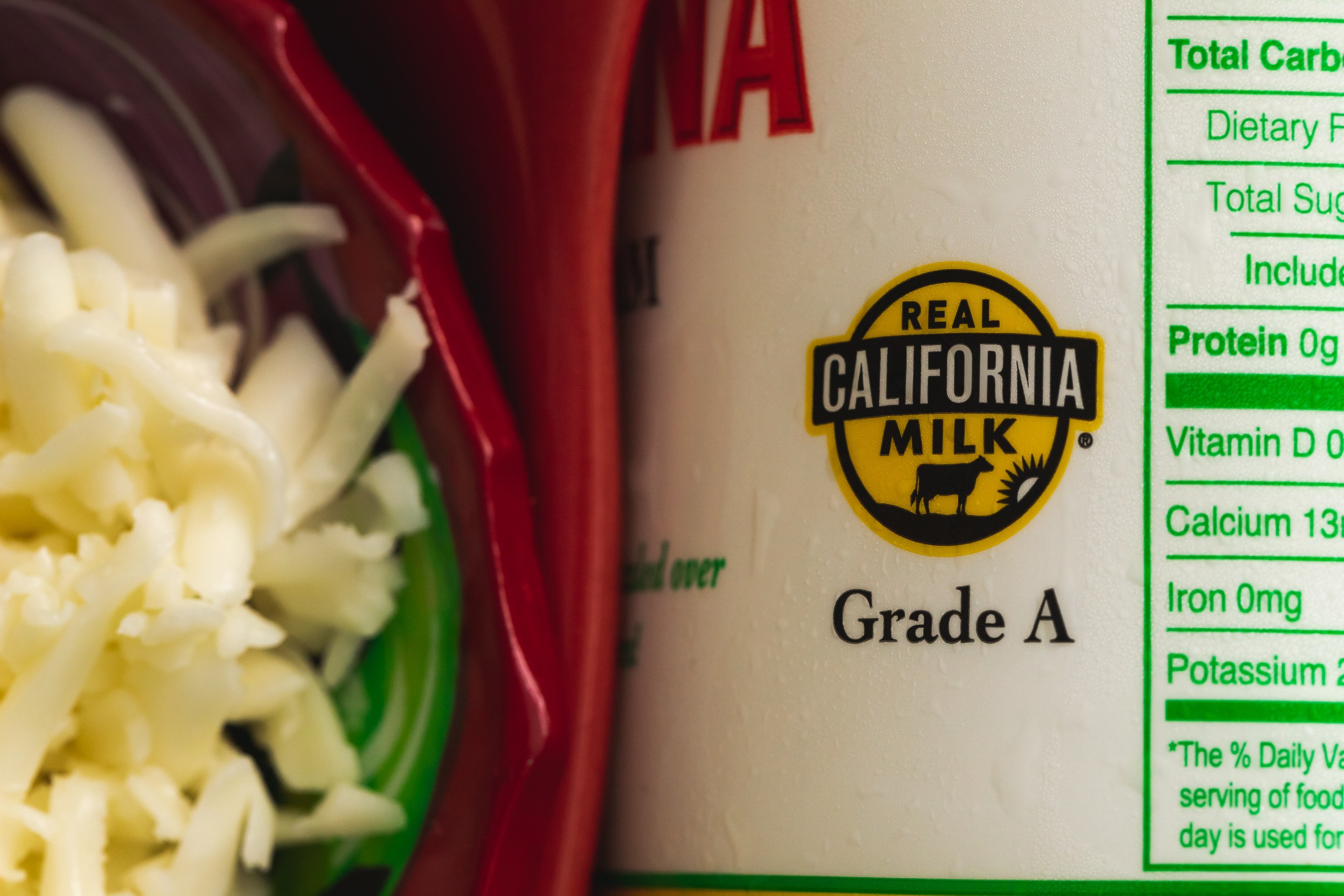 My queso mac and cheese is made with Mexican crema and Oaxaca cheese.
Crema has a neutral fresh-tasting flavor, similar in consistency to crème fraiche. It's pourable, rich, silky texture creates a shiny, white lace over your dishes. Use crema as a topping or base in sweet and savory dishes. Drizzle or dollop over dishes.
Oaxaca cheese has a mellow, earthy flavor and is similar to an American String cheese or Mozzarella, though more buttery with a far superior "melt." Use Oaxaca cheese to top refried beans, tostadas, and soups. Sliced, it melts wonderfully for quesadillas.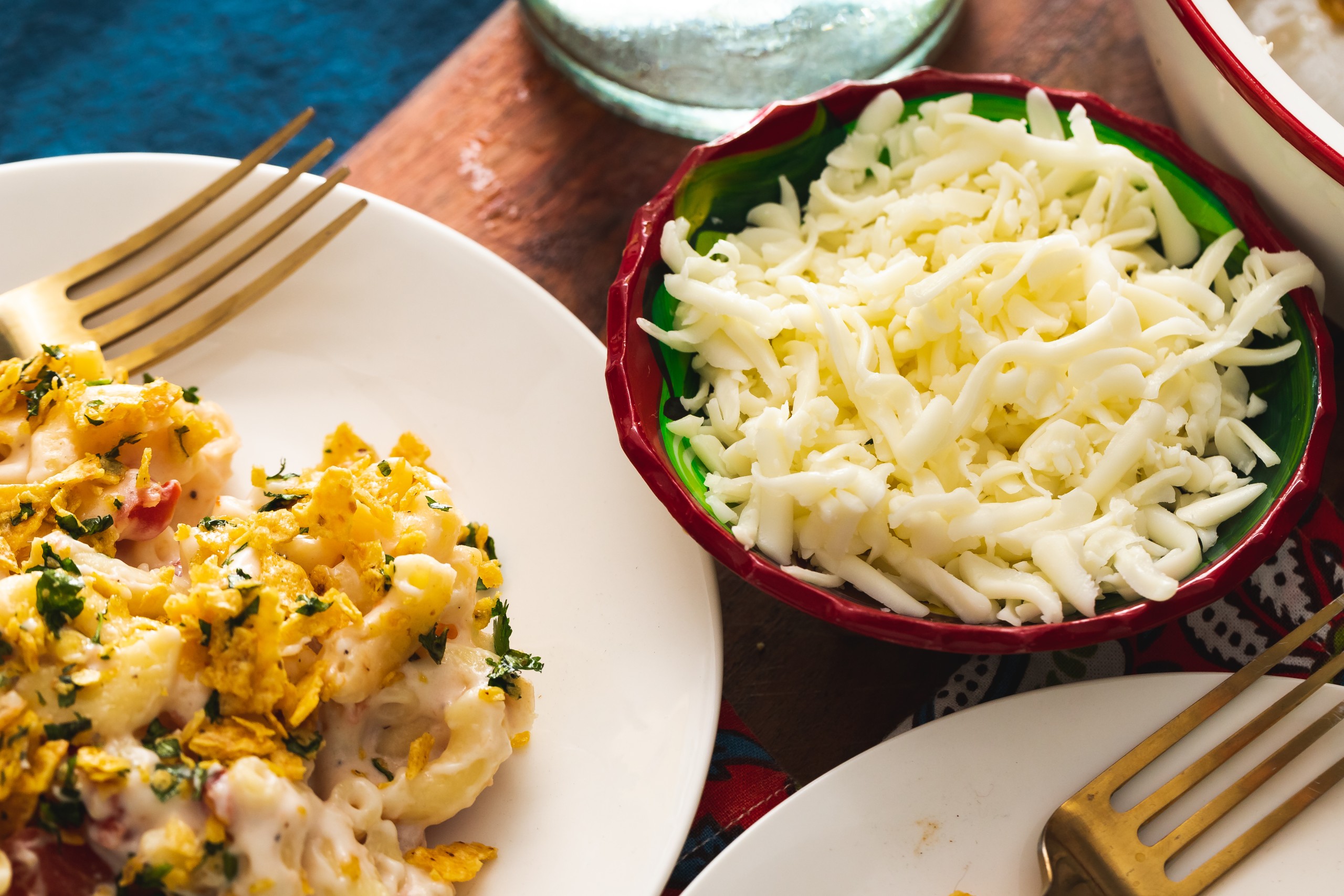 Find this recipe and more recipe inspiration using Real California Milk products – Queso mac and cheese recipe.
This is a sponsored post by Real California Milk.