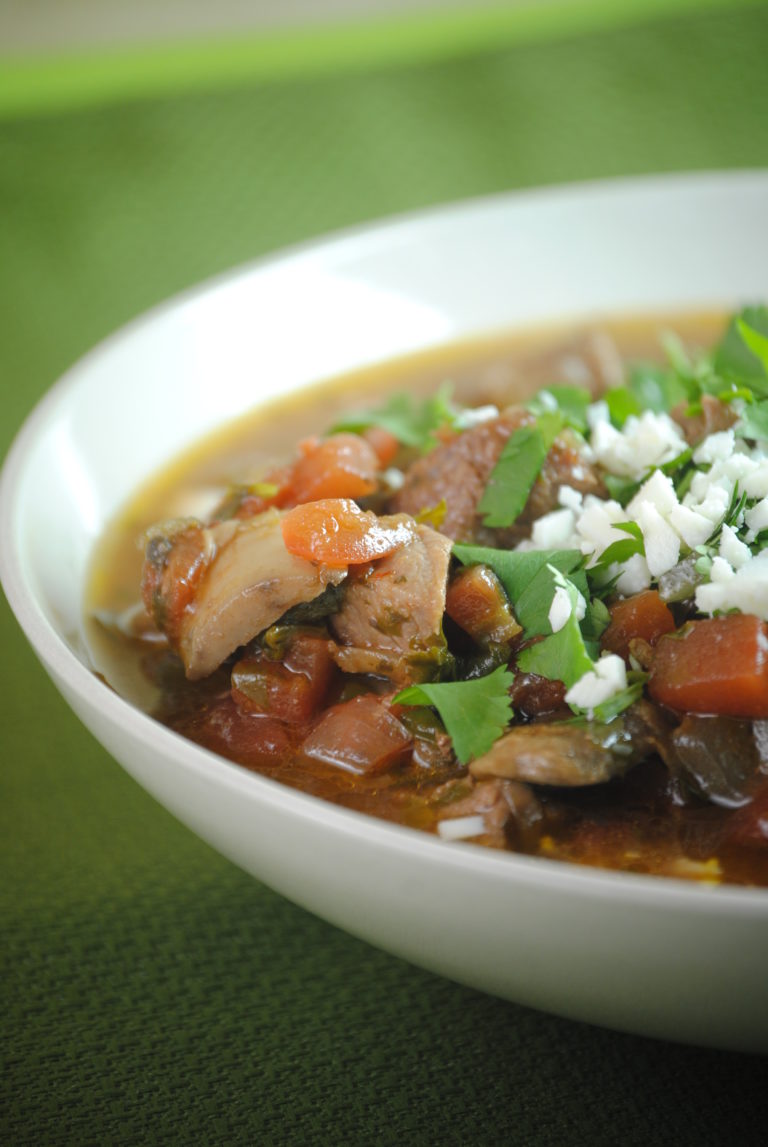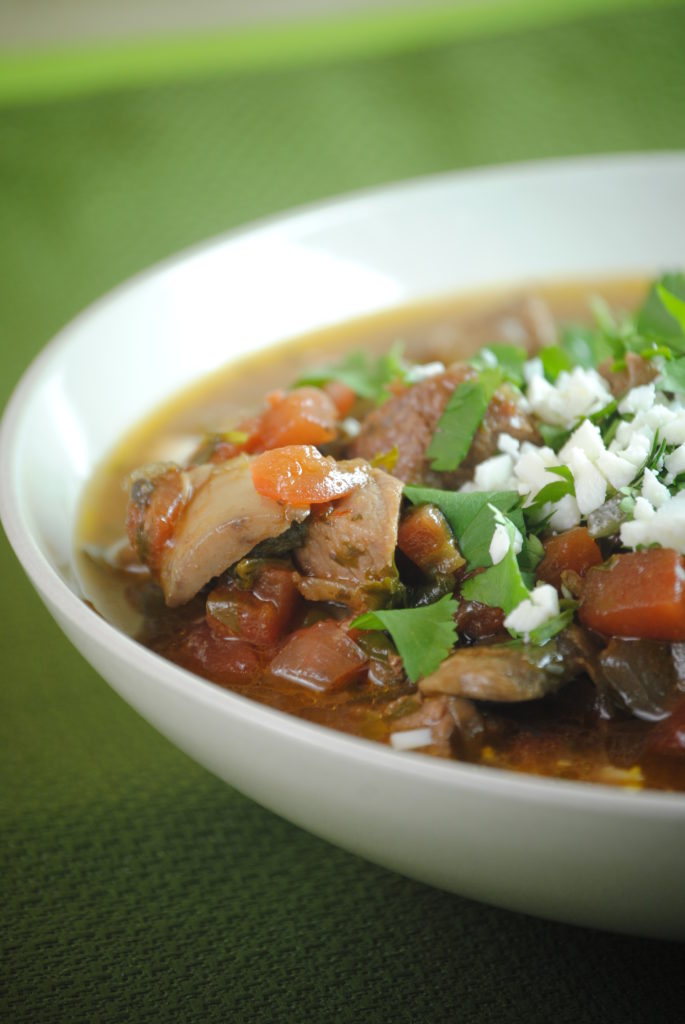 It's funny when life spins into busy mode I somehow seem to get more accomplished.  Is it that I plan, prepare or pray more?  No.  I simply refuse to have my day taken from me.  I dislike the idea of being so busy, that I am deprived of "my moments." 
A few minutes to cuddle with my little one, slowly sipping my extra cup of coffee in the early morning or enjoying breakfast with mi amor before our busy day begins.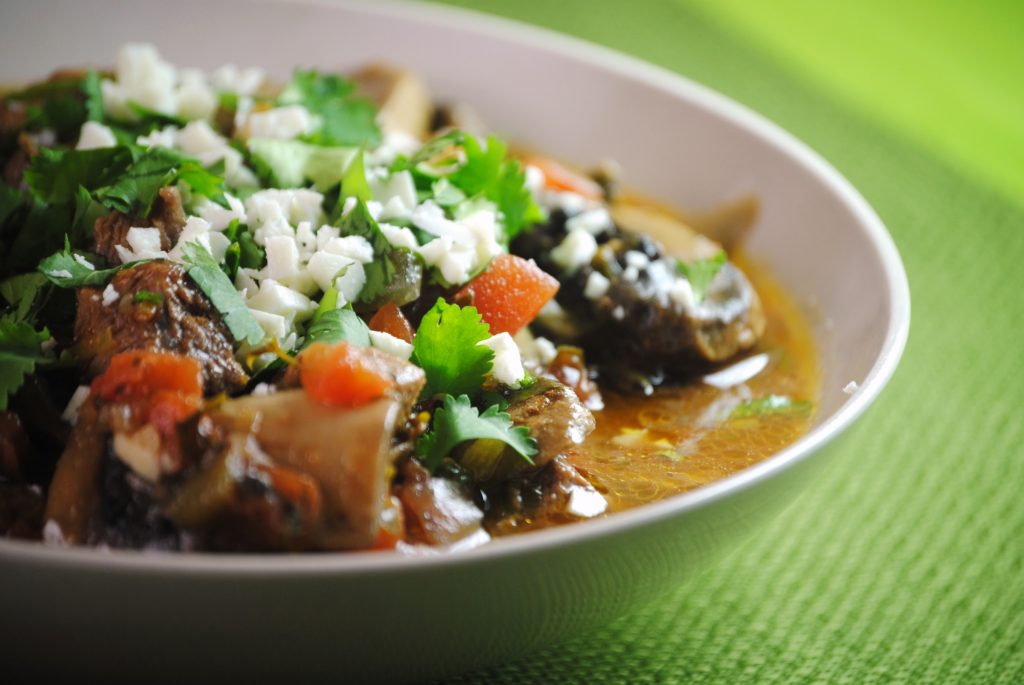 I also refuse to give into the idea of a brown bagged, drive thru dinner.  A soothing meal quickly revives the soul, reboots the body and gently encourages our next day.  I ripped this recipe out of my sister's Prevention magazine in 2009 as a potential dinner idea.  The idea since then has become a house regular. Enjoy your "moments!"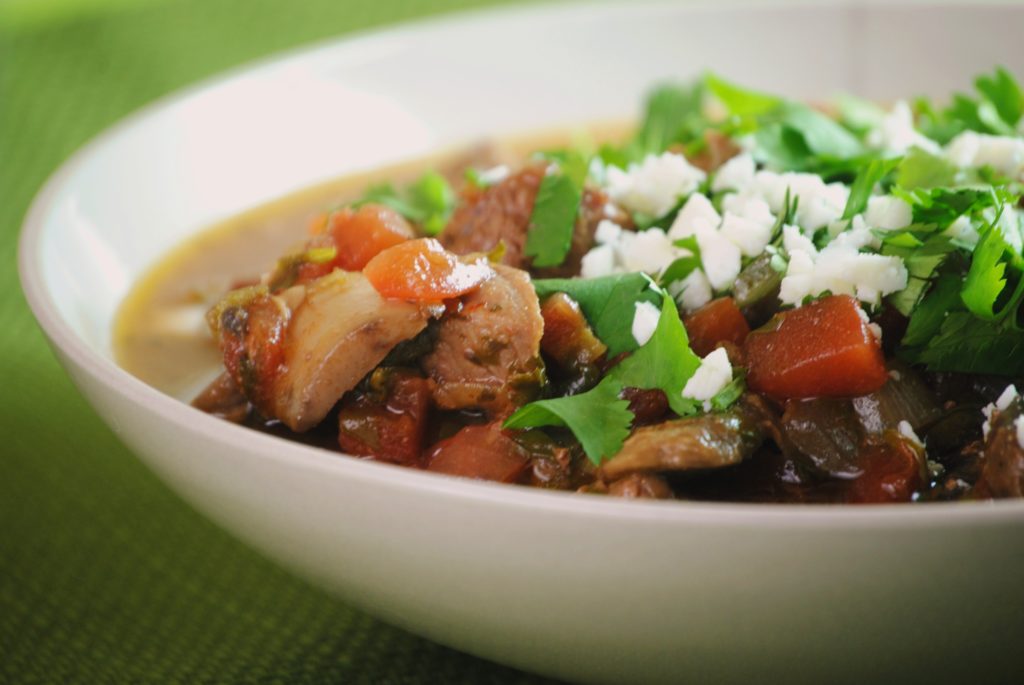 Sirloin and mushroom swin in a rich sauce of beer, tomatoes and chipotle peppers.  The recipe calls for either beer or broth, I suggest using the beer.  Grab a cold one from your fridge and add it your pot.  The peppers add a smoky backdrop given the mushrooms even more of a earthy punch.  
by Rick Bayless for Prevention Magazine
September 2009
2 tbsp vegetable or olive oil
1 lb beef tenderloin strip, or sirloin, cut into 1 inch cubes
1 lg white onion, sliced
4 garlic cloves, minced
1/2 cup dark beer, broth or water
2 tbsp Worcestershire sauce
2 cans (14.5 ounce) no salt added diced tomatoes, drained
12 oz shiitake, oyster, or other mushrooms, or a combo, stemmed and sliced 1/4 thick
2 canned chipotle chile peppers in adobo sauce chopped
1 tsp salt
1/3 cup chopped cilantro
1. heat oil in a dutch oven over high heat. when hot add beef in uncrowded single layer. cook stirring frequently to brown all sides, until almost at desired doneness (about 4 minutes for medium-rare). remove to plate, leaving oil behind.
2. return pan to medium high heat. add onion. cook, stirring occasionally, until brown, about 7 minutes. add garlic and stir 1 minute. add beer and Worcestershire. add tomatoes, mushrooms, peppers, and salt to cook, stirring occasionally and scraping up bits stuck on bottom of pan, until mushrooms are done and liquid is reduced to a sauce, about 10 minutes.
3. season with salt, if desired. return meat to pan and heat. serve sprinkled with cilantro.
Need more comfort? Why not try these soothing plates…
Baked Chicken with Beans and Tomatoes
Pepita Crusted Tilapia with Tomatillo Cream Sauce and Cilantro Potatoes