Sweet Life Disclosure: This a sponsored post with H-E-B primo picks. Thank you for supporting the companies I collaborate with to bring you exciting new recipes.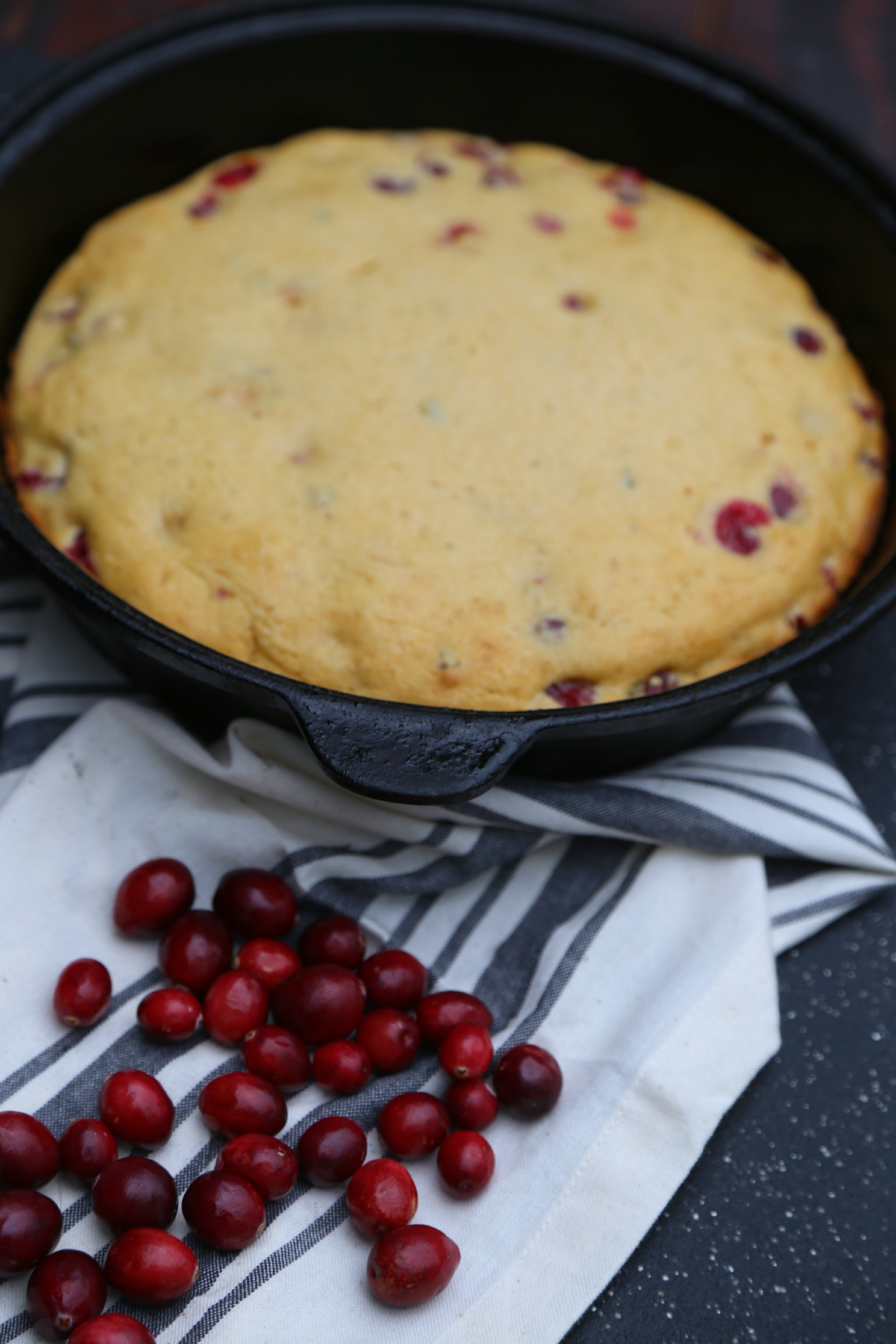 Spicy Cranberry Cornbread  
I'm a sucker for cornbread, and my Thanksgiving table must have a basket of warm cornbread center stage.
H-E-B recently sent me a major haul of all their fall favorite products. People, there was toffee cookies, apple cider soda and Cornbread, yes! They simply requested that I try their new Artisan series cornbread mix and give it a twist of my own.
Sure! Will do H-E-B!  😉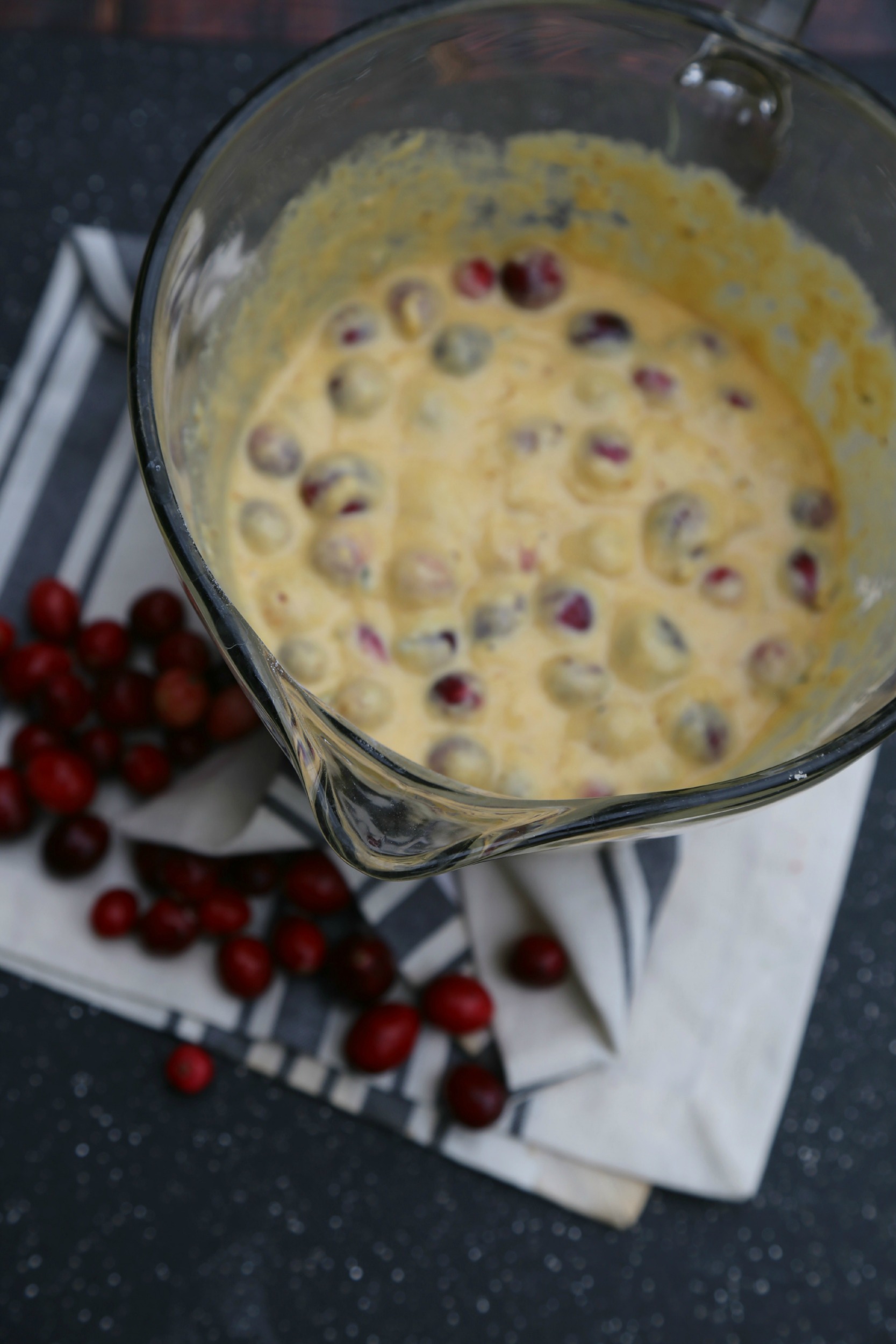 I'll pretty much make any excuse to stuff my face with warm cornbread, but of course, it must be made in my cast iron skillet and with my own special twist.
The Sweet & Spicy Cornbread mix launched in November, perfect timing for Thanksgiving.  A few quick steps are all it takes to make this delicious spicy cranberry homemade cornbread recipe. I gave mine a twist by adding fresh cranberries – I know!  Simply add milk, stir, pour and bake – before you know it, you will have scratch quality cornbread that is light, moist and savory!
This spicy cranberry cornbread is the right balance of sweet, tart, with a hint of spice from jalapeños. I like to serve mine warm from the oven, straight to the table in the cast iron skillet which gives it a crispy, golden exterior. Tender, moist and packed with fall flavor, this spicy cranberry cornbread is the perfect addition to your Thanksgiving table.   
The sight and smell of this freshly baked spicy cranberry cornbread will have everyone racing to your Thanksgiving dinner, so be sure to pick up plenty at your local H-E-B.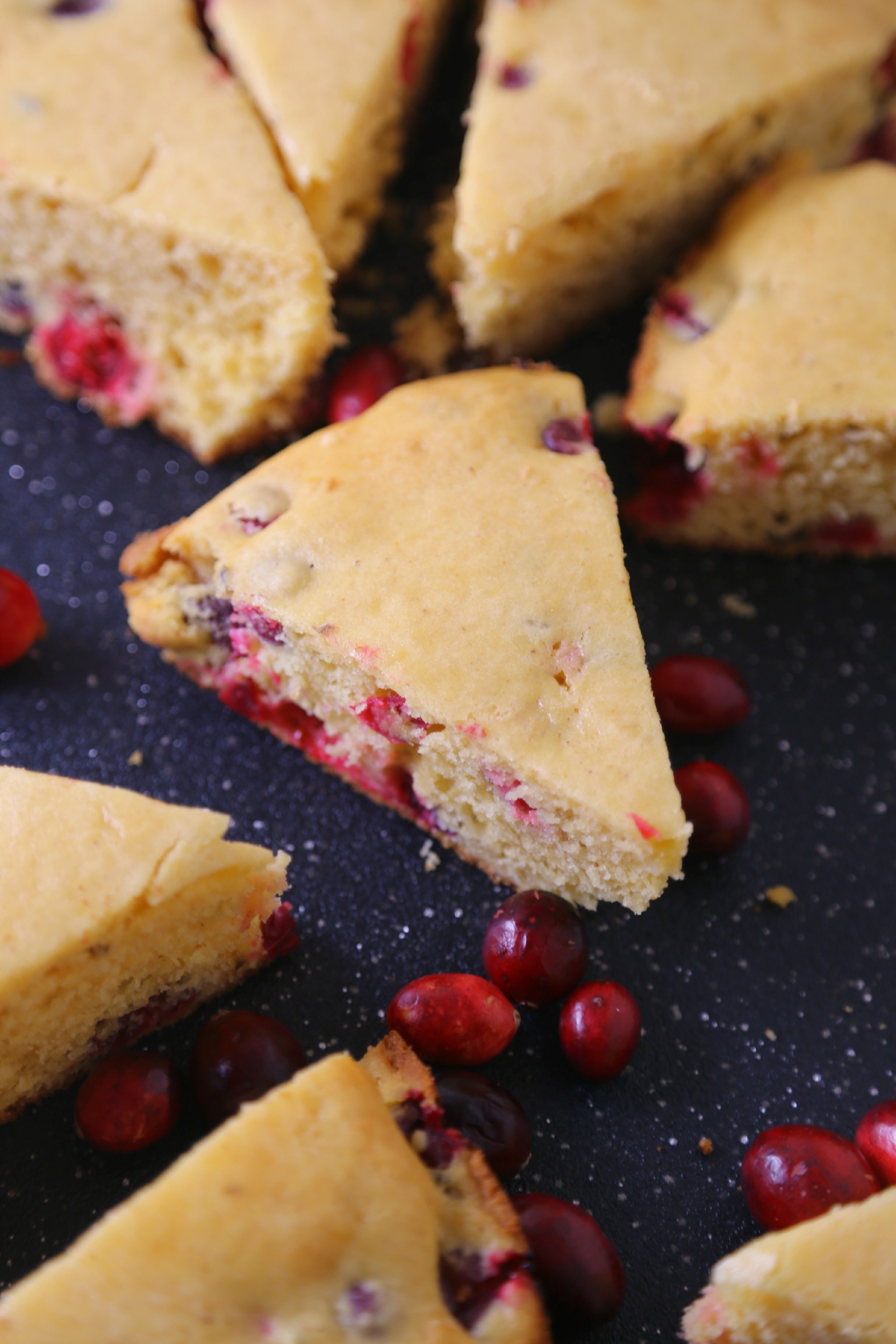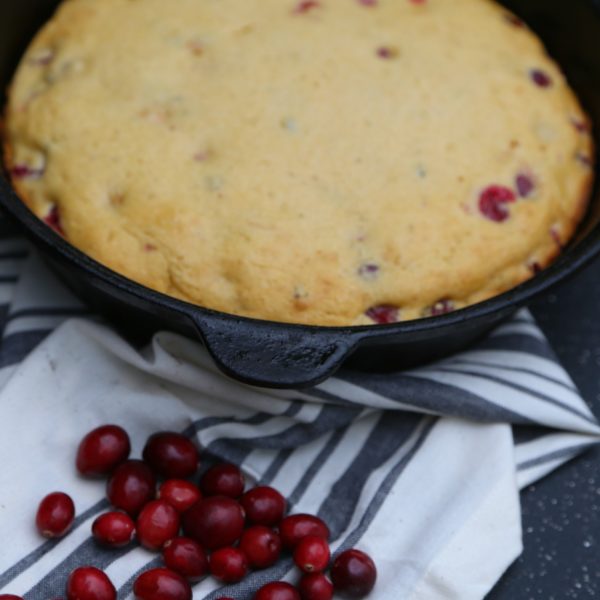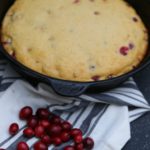 Spicy Cranberry Cornbread
Ingredients
1

13.3 oz H-E-B Sweet & Spicy Cornbread Mix

1 1/4

cup

milk

1

cup

fresh cranberries
Instructions
Preheat oven to 375 degrees. Mix the cornbread mix and milk together in a bowl; stir in fresh cranberries. Pour batter into a greased 9 inch cast iron skillet and bake for 25-30 minutes or until light golden brown.