Happy Cinco de Mayo Y'all!
I'm giving my Cinco de Mayo a delicious Texas twist y'all –
Hands down one of the reasons I LOVE living in Texas is the amazing flavors our farmers bless us with each season.
From strawberries from Poteet, Ruby Red from the Rio Grande Valley and don't even get me started on the pecans, they are the BEST!
When Tequila Cazadores reached out to ask me to be a Los Altos Amigos Ambassador to share the amor of tequila.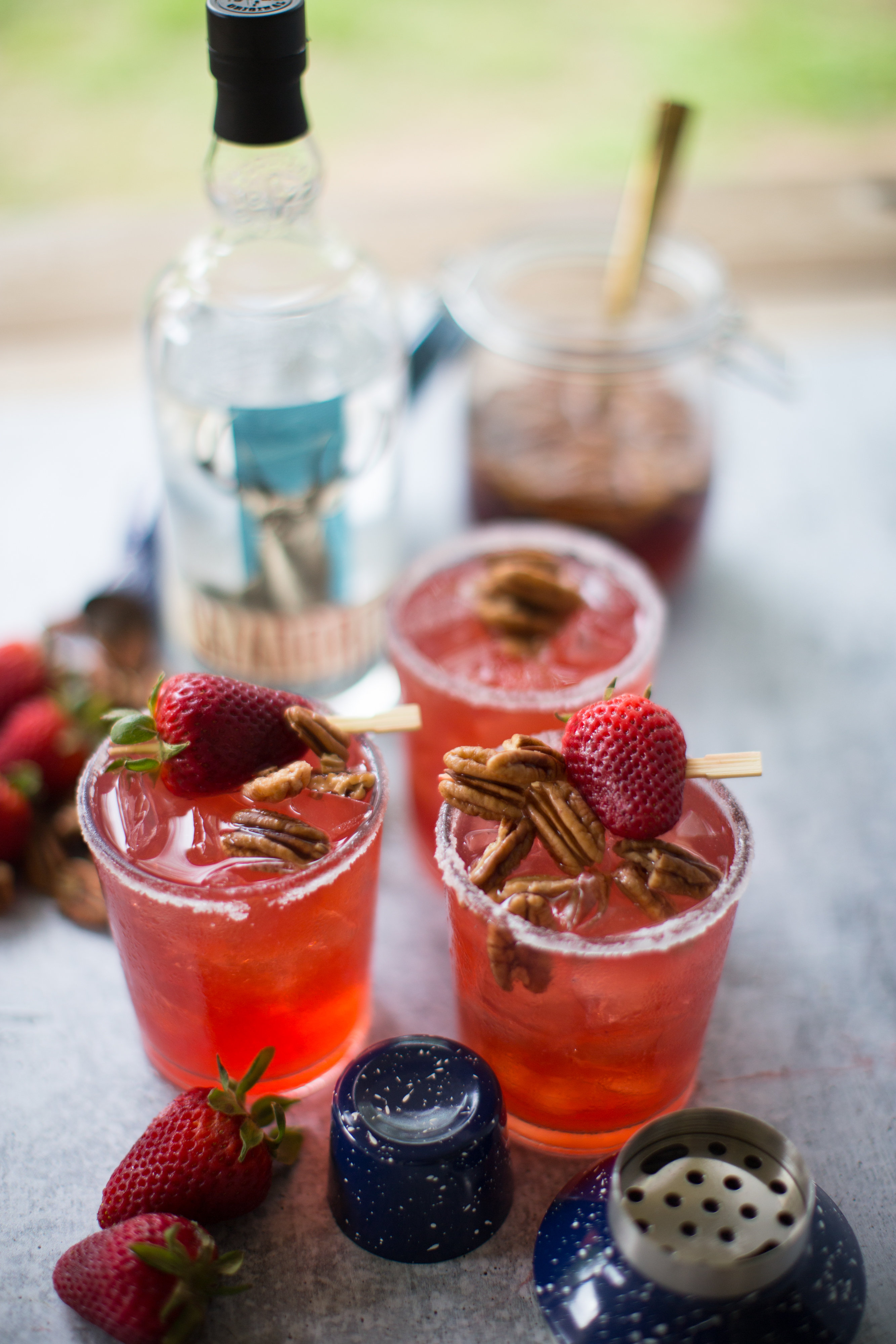 Y'all know my adoration for tequila y margaritas?
After all, I have an entire page dedicated to this wonderful cocktail – Margaritas for everyone!
I immediately responded with Si!
I'll be partnering with Tequila Cazadores over the course of the year to share exciting new cocktails & cocktail tips.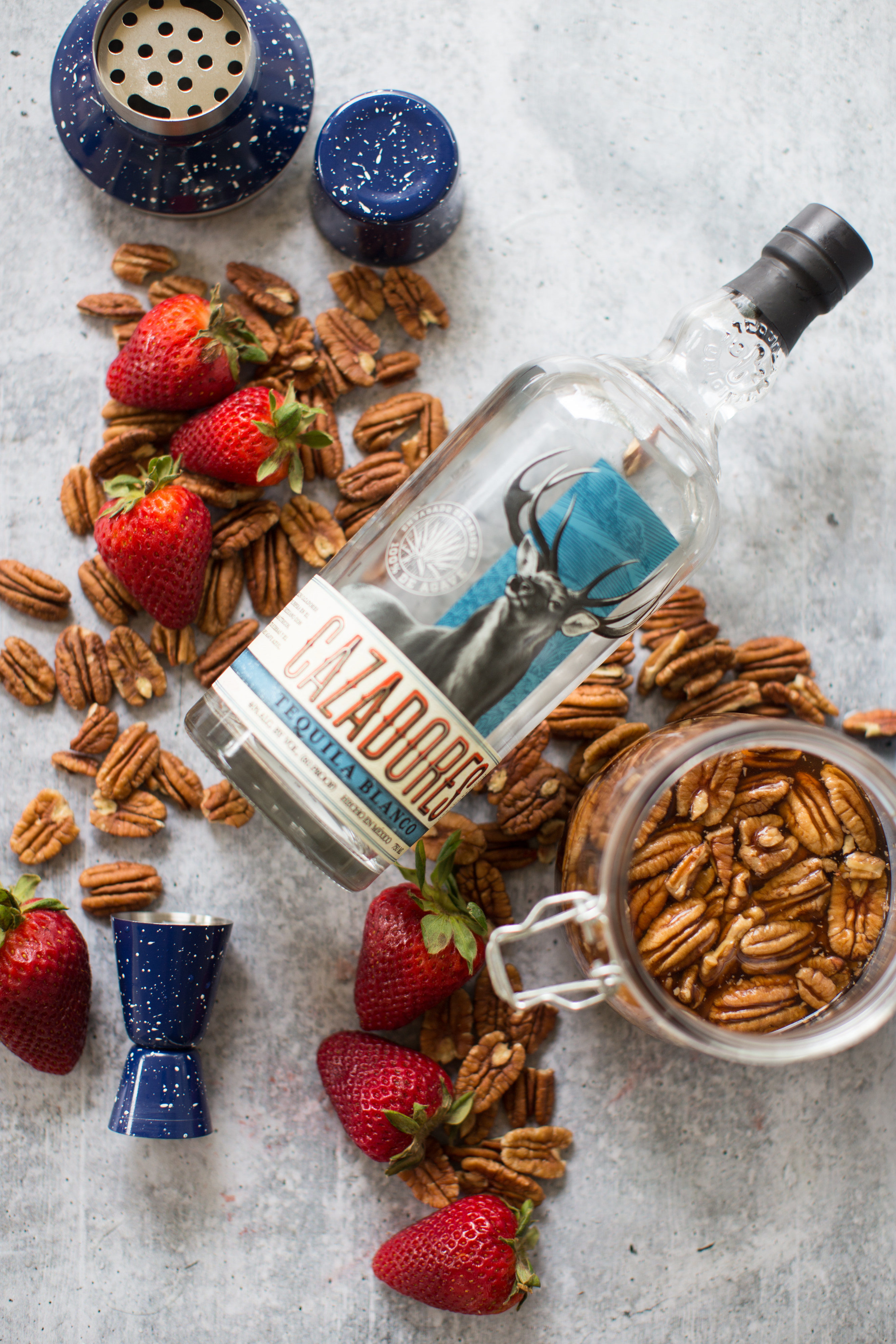 Today I want to share with a special Texas-themed margarita that is the perfect addition to your Cinco de Mayo festivities.
This margarita starts with a pecan simple syrup.  Texas pecans simmered in water and brown sugar to extract all their goodness. What you end up is a rich, earthy syrup that pairs perfectly with fresh strawberry juice.
I juiced fresh strawberries to make this margarita. For this margarita, I used Tequila Cazadores Blanco. Tequila Cazadores Blanco goes straight from distillation to the bottle. Bottled after distillation to preserve its clean taste and soft finish. Essences of pure agave shine through, creating a clean taste and a short, sweet finish. This natural, light flavor makes Tequila Cazadores Blanco ideal for mixing.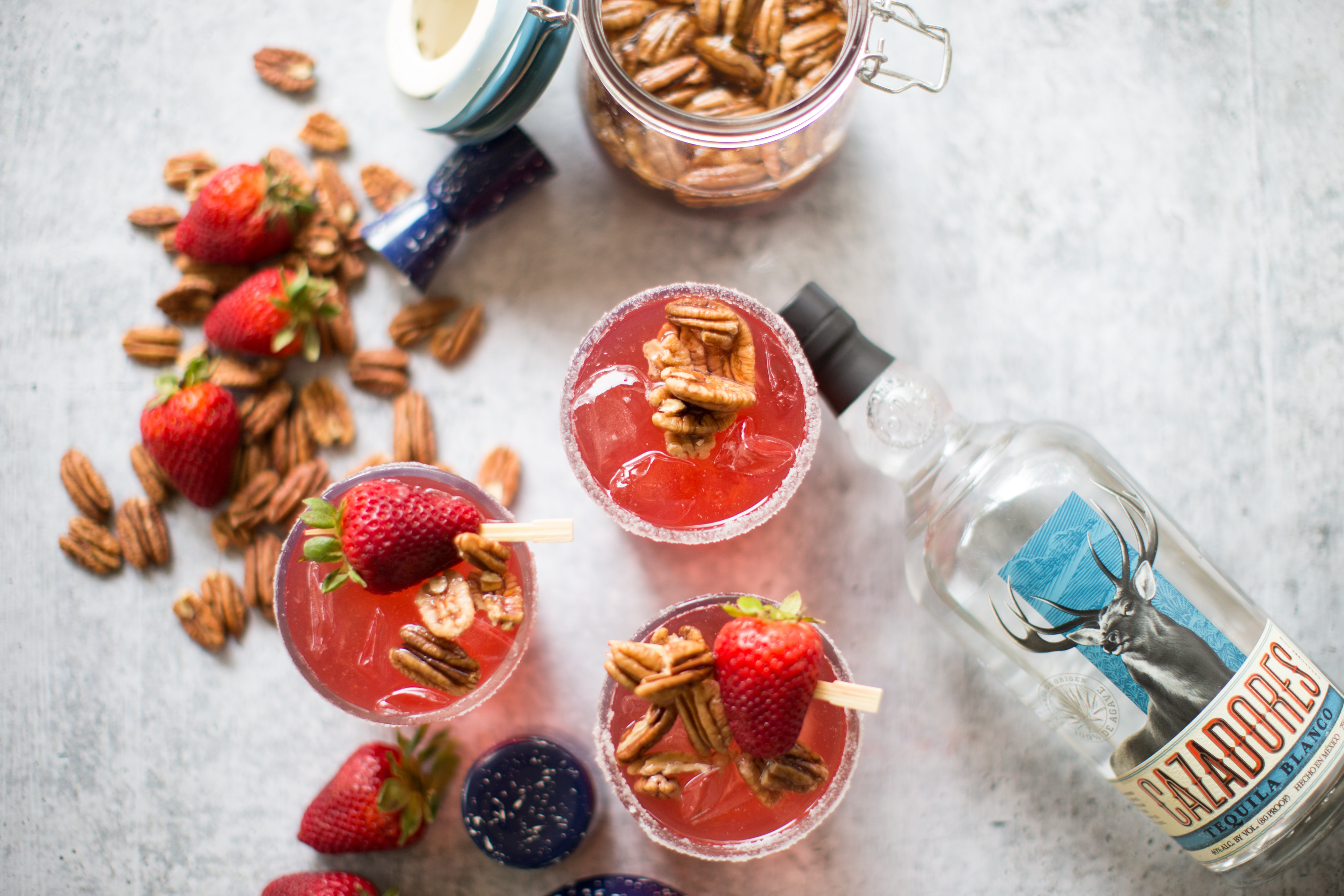 Tequila Cazadores is a premium tequila made from 100% blue agave and includes five types of tequila: Blanco, Reposado, Añejo, & Extra Añejo.
Happy Cinco y'all!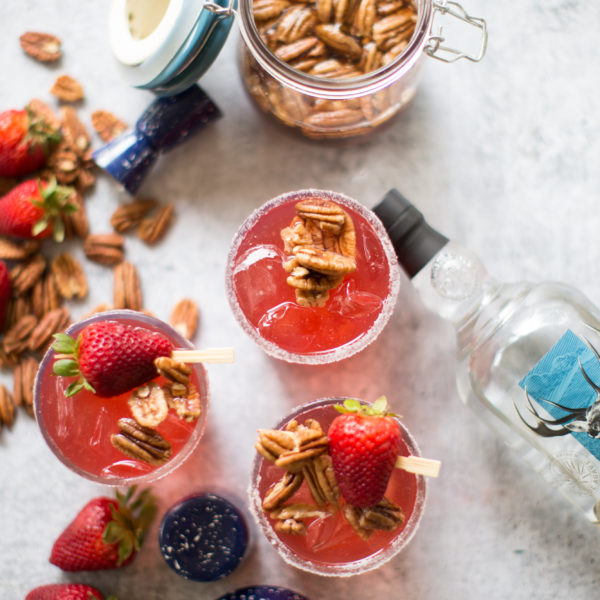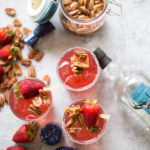 Strawberry Pecan Margarita
Ingredients
2

ounces

Tequila Cazadores Blanco

2-3

ounces

fresh strawberry juice or strawberry juice

1

ounce

pecan simple syrup

For pecan simple syrup:

1

cup

water

1

cup

brown sugar

1

cup

Pecans
Instructions
Run a lime/lemon wedge around glass, rim with salt. Set aside until ready to use.

To a shaker filled with ice add tequila, strawberry juice and pecan simple syrup. Shake; serve over ice.

For pecan simple syrup: Bring water, brown sugar and pecans to a boil reduce heat and simmer for 10 minutes stirring, until all sugar dissolves. Remove from heat. Allow to cool and use to make margaritas. Store in the fridge for up to a week.