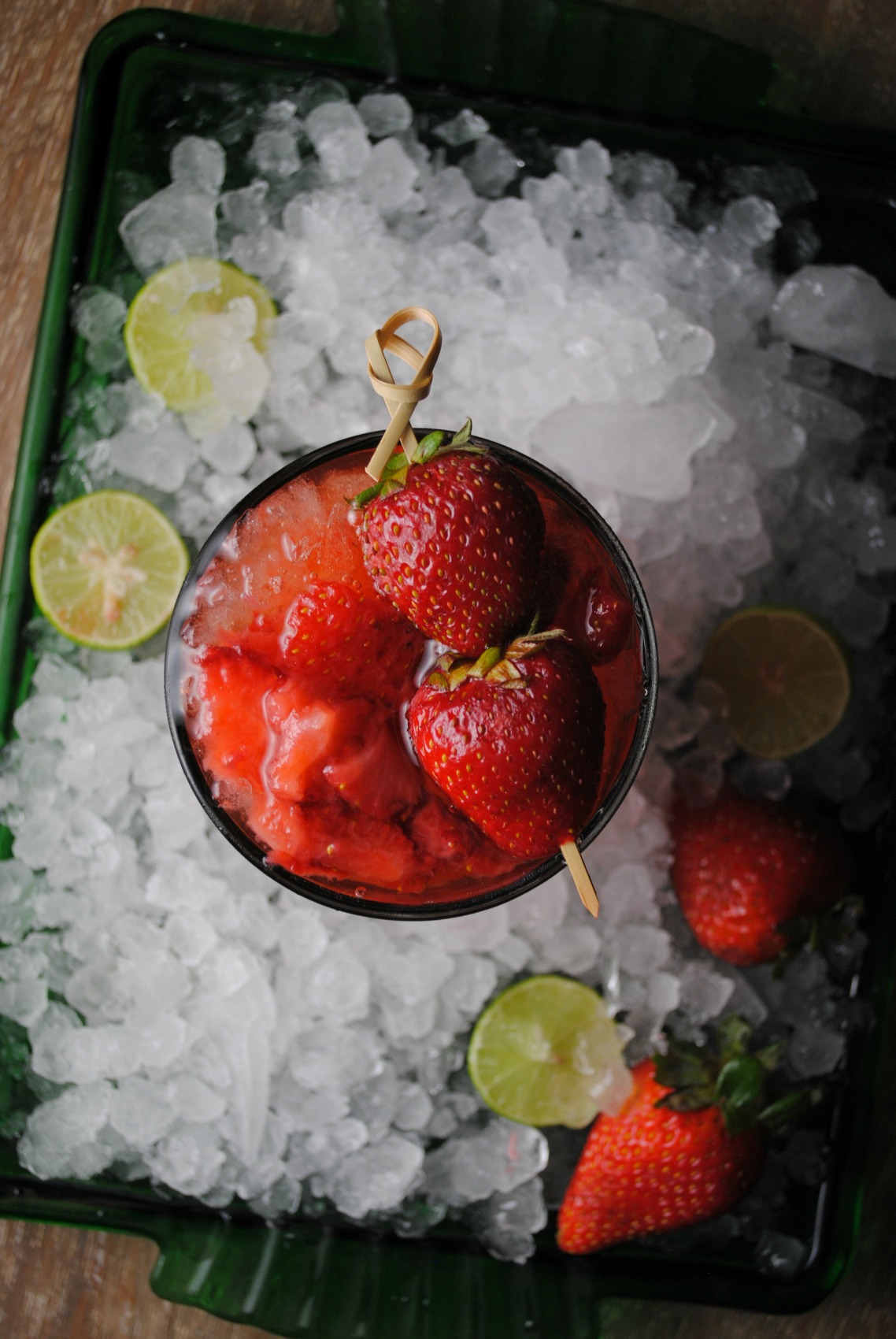 Strawberry Whiskey Sour
A satisfying combination of whiskey, fresh citrus juice, and simple syrup, whiskey sours is one of the most popular cocktails from the sours family. Sour, sweet, tart with a punch of whiskey.
I am currently obsessed with this cocktail. 
Fresh citrus juice is key for an amazing whiskey sour, please no bottled – people it only takes a few seconds to squeeze fresh citrus juice and trust me it makes all the difference.  A traditional Whiskey Sour includes egg white which can dilute the sourness of the cocktail, but the layer of froth makes for a smother cocktail. I find it a personal preference – many are turned off the egg froth for fear of salmonella, but I do urge you to try it at least once.
Whiskey – Citrus juice – simple syrup three simple ingredients is all you need to make a whiskey sours, it's pretty fail proof and I adore them in their original version, but today I want to share a sour berry version that is worth every extra minute to prepare. Strawberry whiskey sours made with sour strawberries and fresh lime juice.
Macerate fresh strawberries, sugar, lime zest and lime juice until the berries soften, soak in all that sour goodness and create a sour-sweet syrup you will use to make your whiskey sours.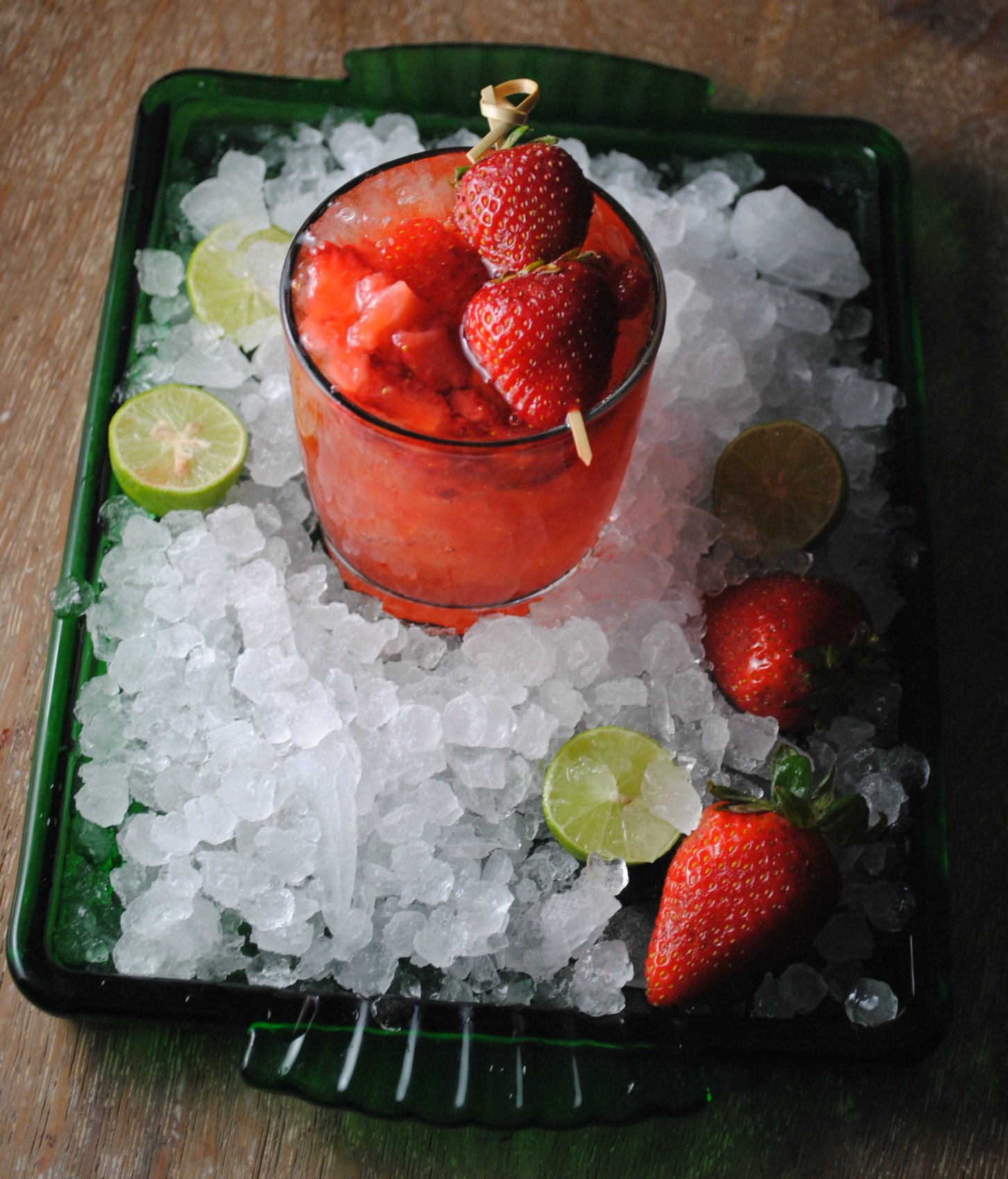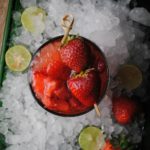 Strawberry Whiskey Sour
Ingredients
For Sour Strawberries:

½

pound

fresh strawberries

hulled and halved

1

tablespoon

sugar

Zest from 1 large lime

Juice from lime

For Simple Syrup:

1

cup

water

1

cup

sugar

For Whiskey Sour:

3

ounces

whiskey

3

ounces

sour strawberries syrup

1

ounce

simple syrup

Macerated strawberries for garnish
Instructions
For Sour Strawberries:

In a medium bowl stir together strawberries, sugar, lime zest and lime juice. Let stand at room temperature until juices are released, at least 30 minutes. With a potato smasher or fork mash strawberries to release all juice and strain.

For Simple Syrup:

In a small saucepan, bring sugar and water to a boil; simmer until all sugar is dissolved. Remove from the heat and let cool completely. Simple syrup can be refrigerated in a glass jar for up to 1 month.

For Whiskey Sour:

Pour the whiskey, sour strawberry syrup and simple syrup into a cocktail shaker with ice cubes.

Shake well.

Strain into a chilled glass filled with ice, garnish with macerated strawberries.