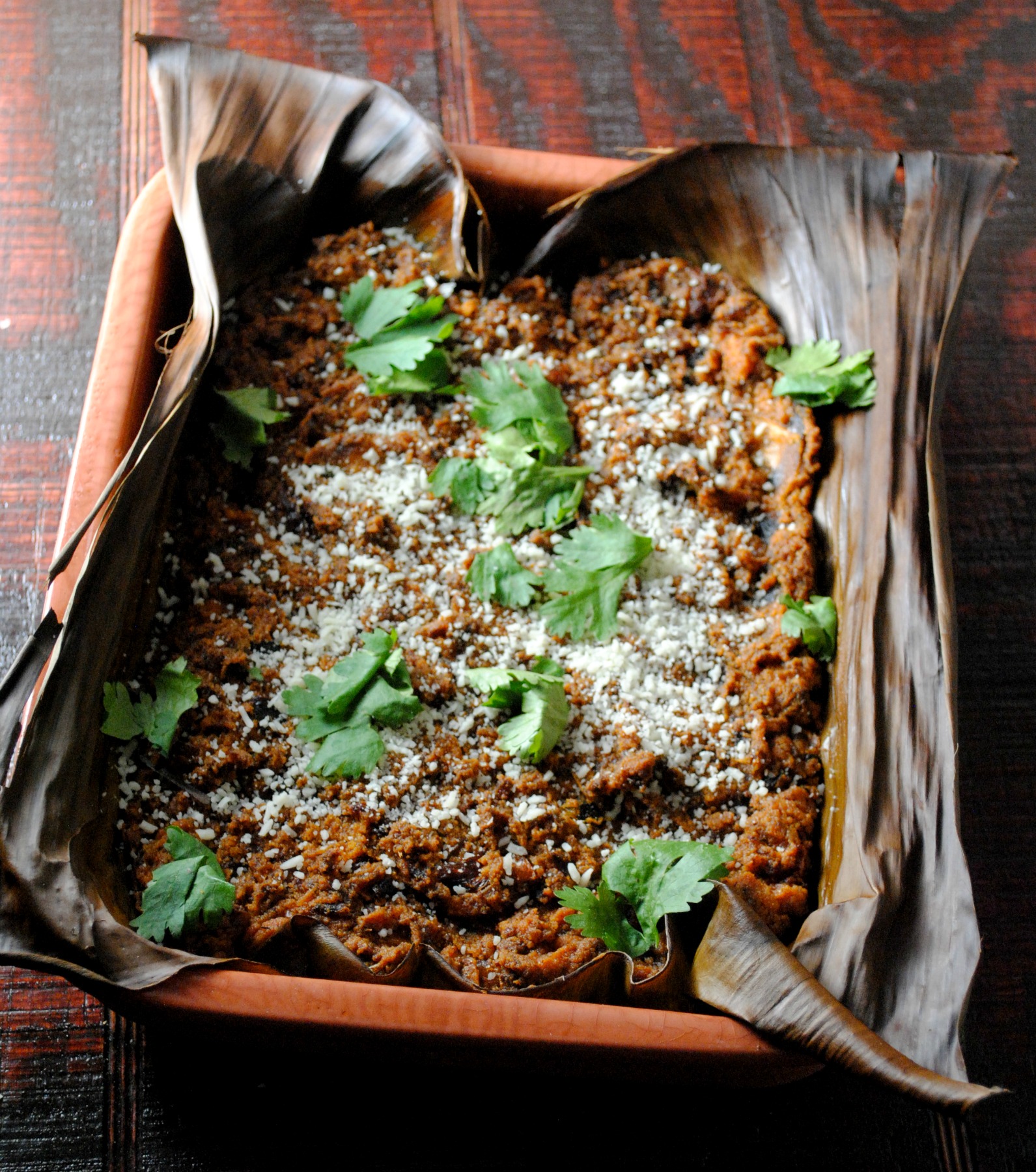 Tamale Stuffing
With Thanksgiving fast approaching, I wanted to share a tasty twist on Thanksgiving stuffing, tamale stuffing.  I wanted to mix it up this year and add a new stuffing to my holiday table.  Of course I'll still be making my mami's stuffing I could never break that tradition. This tamale stuffing is a spin on one of my mami's favorite tamale fillings. A filling made of thinly sliced sautéed mushrooms, roasted poblanos and chorizo. Once cooled the filling is spooned over the masa and wrapped in a banana leave and steamed. When fully cooked the masa is moist, tender with a deliciously earthy flavor that only banana leaves can add, so good.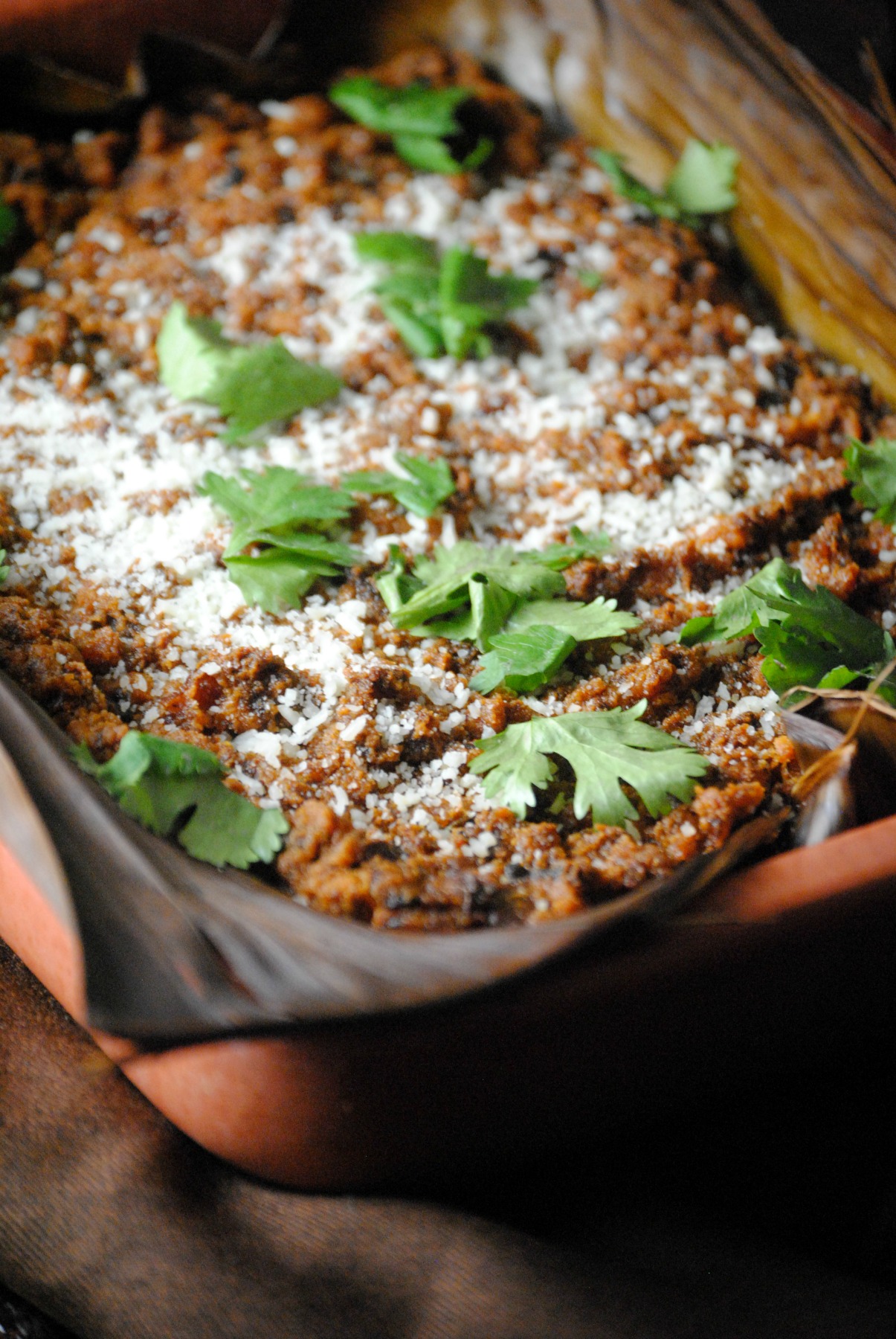 When Holland House contacted me to create a famila inspired Holiday side dish I thought why not combine my mami's tamale filling into a casserole style stuffing. Warm from the oven served alongside sliced turkey and gravy I am sure it will be a hit with my familia, especially mami she's going to love it. To get started I roasted the poblanos in the oven while I cooked the chorizo. I decided to leave the mushrooms whole, but sautéed them in sherry cooking wine which gave the mushrooms a vibrant boost.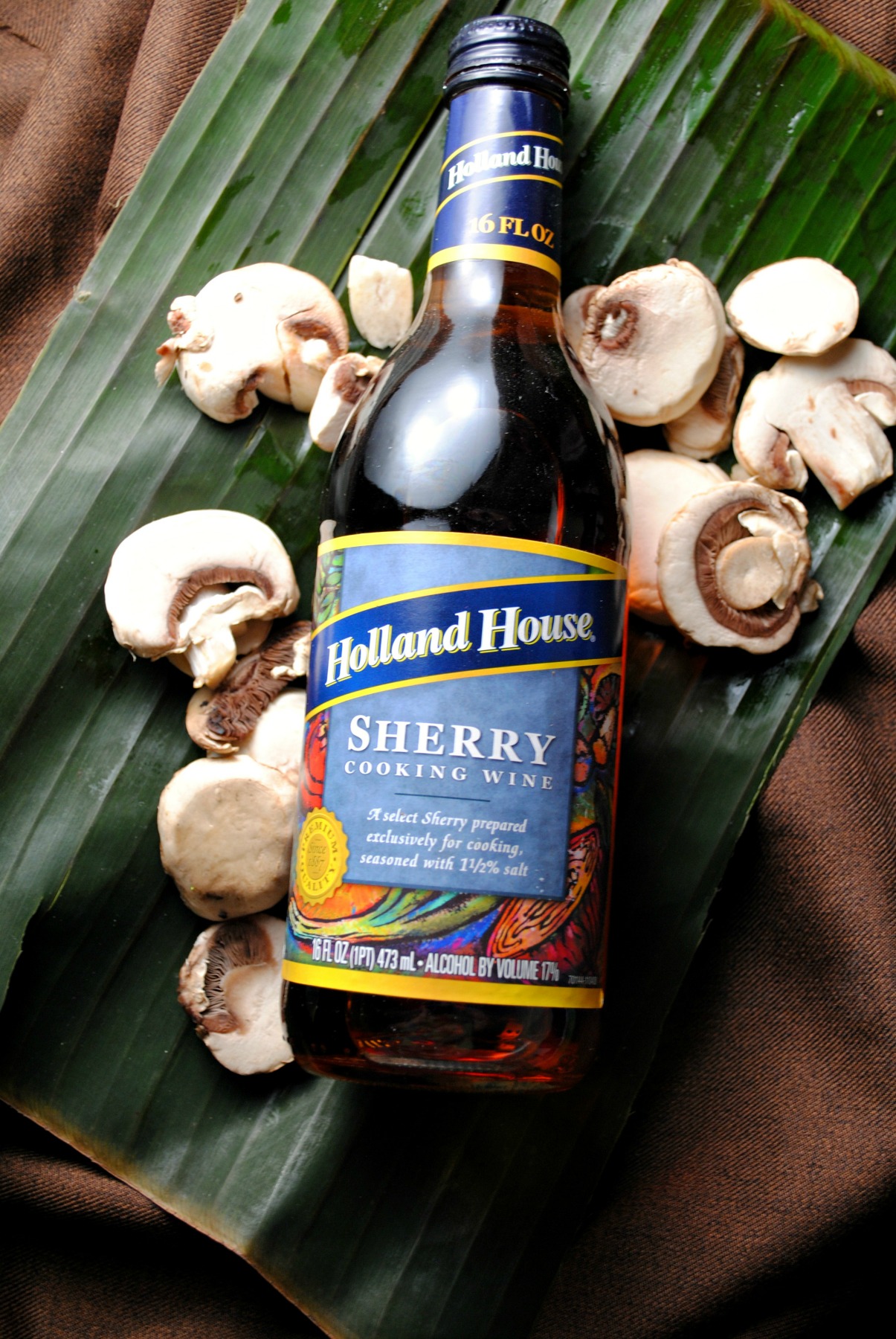 Banana leaves can be found in the produce area of your grocery store and are often sold by the pound. Cut the leaves to the size of your casserole dish and run under warm water to make pliable. Once your casserole dish is prepped the filling is combined with the masa and spooned into a casserole dish lined with banana leaves, baked until golden and enjoy. Be sure to stop by the Holland House facebook page for more delicious recipe for the Holidays.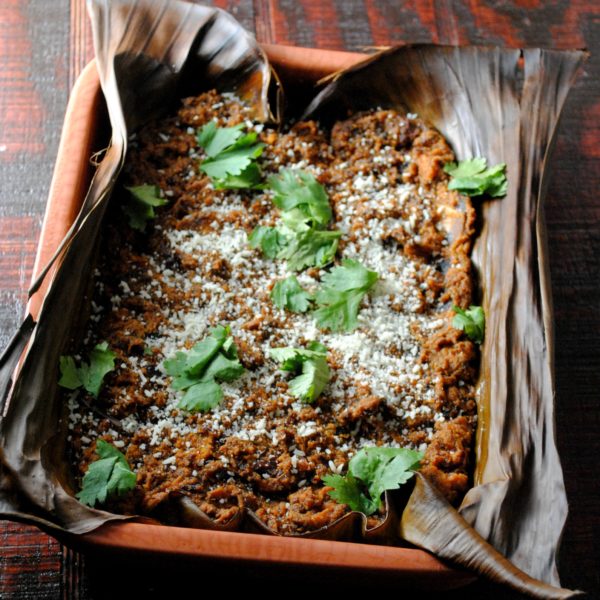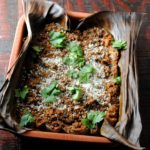 Tamale Stuffing
Ingredients
4

poblano peppers

3

tablespoon

olive oil

1

pound

chorizo

1

small onion

diced

1

pound

mushrooms

3

garlic cloves

1

teaspoon

salt

1

teaspoon

pepper

1

teaspoon

ground cumin

3

tablespoons

Holland House Sherry Cooking Wine

1

cup

cilantro

divided

1 1/3

cups

lard

2

teaspoons

baking powder

salt

3 1/2

cups

masa harina

1

cup

low-sodium chicken broth

banana leaves

3

tablespoons

cotija cheese

1

cup

cilantro

divided
Instructions
Preheat the broiler. Place the poblanos on a baking sheet broil until blackened on all sides, turning occasionally to blacken all sides, about 5 – 7 minutes. Remove from broiler, reduce oven to 375 degrees and cover poblanos with a towel; set aside to steam, about 3 minutes. Peel off blacken, skin, stem and seeds and dice.

In a large nonstick pan heat oil over medium-high heat, add chorizo and cook until fully cooked breaking up with a wooden spoon, about 4-6 minutes. Remove from pan and place on a paper towel lined plate to drain. Wipe down pan, return to heat and add olive oil. Add onions, sauté until light and translucent, about 3 minutes then add garlic and mushrooms, salt, pepper and cumin and sauté until golden and cooked through, but still retain their shape. Add the Sherry and toss, continue to cook until absorbed. Return chorizo to pan, add diced roasted poblanos and ½ cup of cilantro, stir to combine.

Combine the lard, baking powder and 1 teaspoon salt in a large bowl and mix with a wooden spoon until combined. Whisk the masa harina, 2 cups hot water and the broth in a separate bowl; add to the lard mixture and mix until smooth, then combine filling mixture with masa mixture. Run banana leaves under warm water until soft and pliable, line a 9x13 pan by crossing one over the other and spoon in masa mixture. Fold the banana leaves over the filling, tucking them in to seal. Cover with aluminum foil and bake until the filling is set, about 1 hour, 15 minutes, uncovering halfway through. Serve warm garnished with cotija cheese and remaining ½ cup cilantro.
Recipe Notes
recipe heavily adapted from Food Network
Sweet Life Disclosure: This is a sponsored post with Holland House Cooking Wines and Vinegars. Thank you for supporting the companies Sweet Life collaborates with which allows me to create fun and unique recipes.