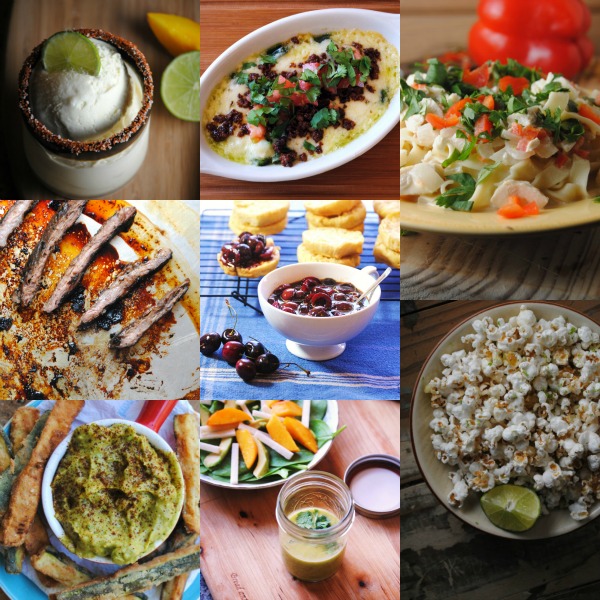 Tomorrow is National Tequila Day! Can you tell I'm pretty stoked about the holiday?
I love cooking with tequila and I thought I'd share a few of my favorite tequila recipes just in case you want to jump in and celebrate with me tomorrow.
And if you want even more tequila recipes please be sure to check out the line up of amazing recipes with the ladies from Muy Bueno.  
Tequila, Tequila, te adoro!
Happy Tequila Day!!
Zucchini Fries with Tequila-Spiked Avocado Dip