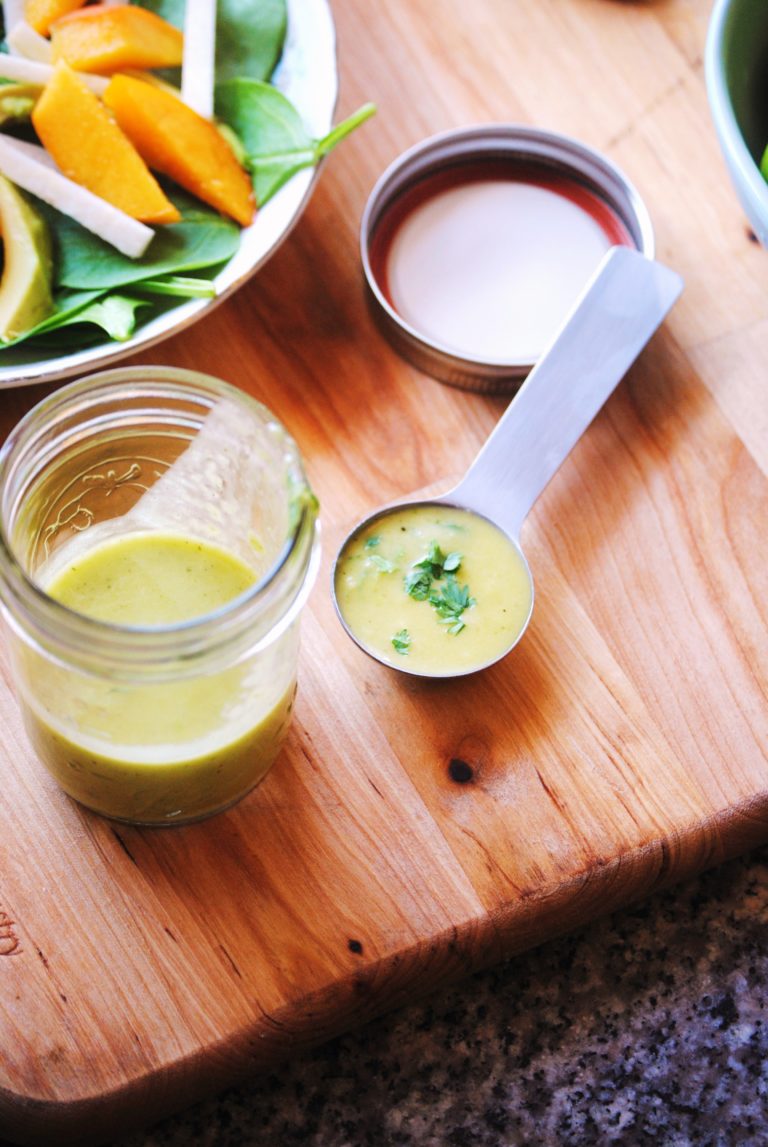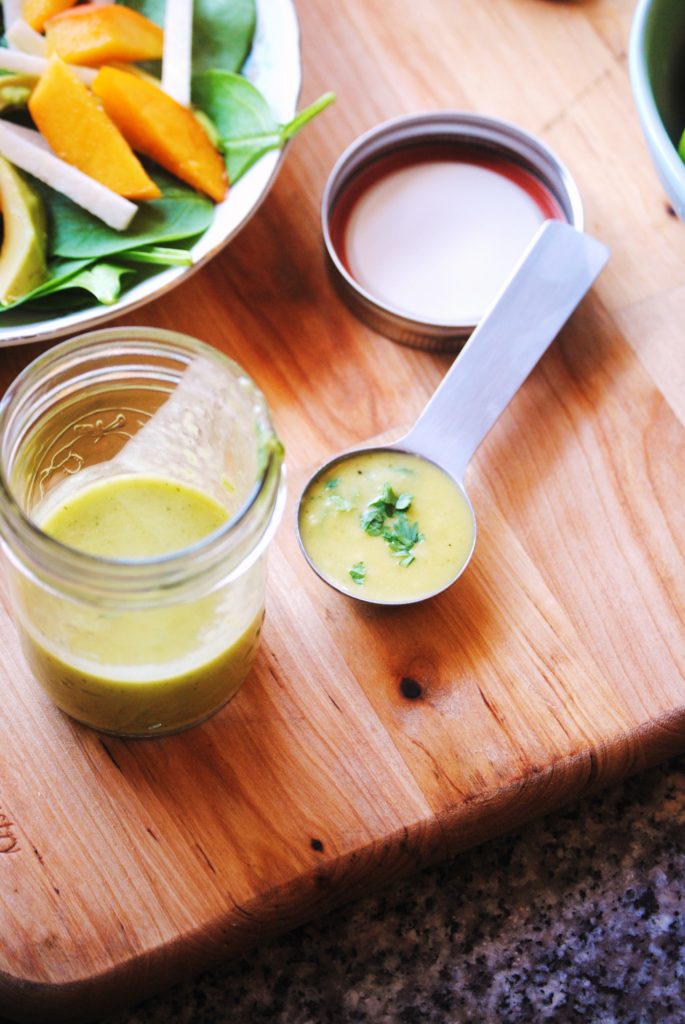 At the moment I have 6 bottles of tequila in my pantry.   Six glorious bottles ready to aid in my need of a Saturday margarita.  The problem is only one has escaped my clutches.
The others have dwindle down to only ounces, as a result of my Saturday margarita recipes.
What's a girl to do? Chunk the bottle, please. I would never waste a great ounce of tequila.  I simply find creative ways to incorporate Tequila into my dishes.
Tequila can add a hit of flavor to any of your day to day meals.  Add a splash to your roast chicken, fajitas or even steaks.  What about tequila infused fruit or adding a smidge to your next sorbet.  How about adding tequila instead of vinegar to your dressing.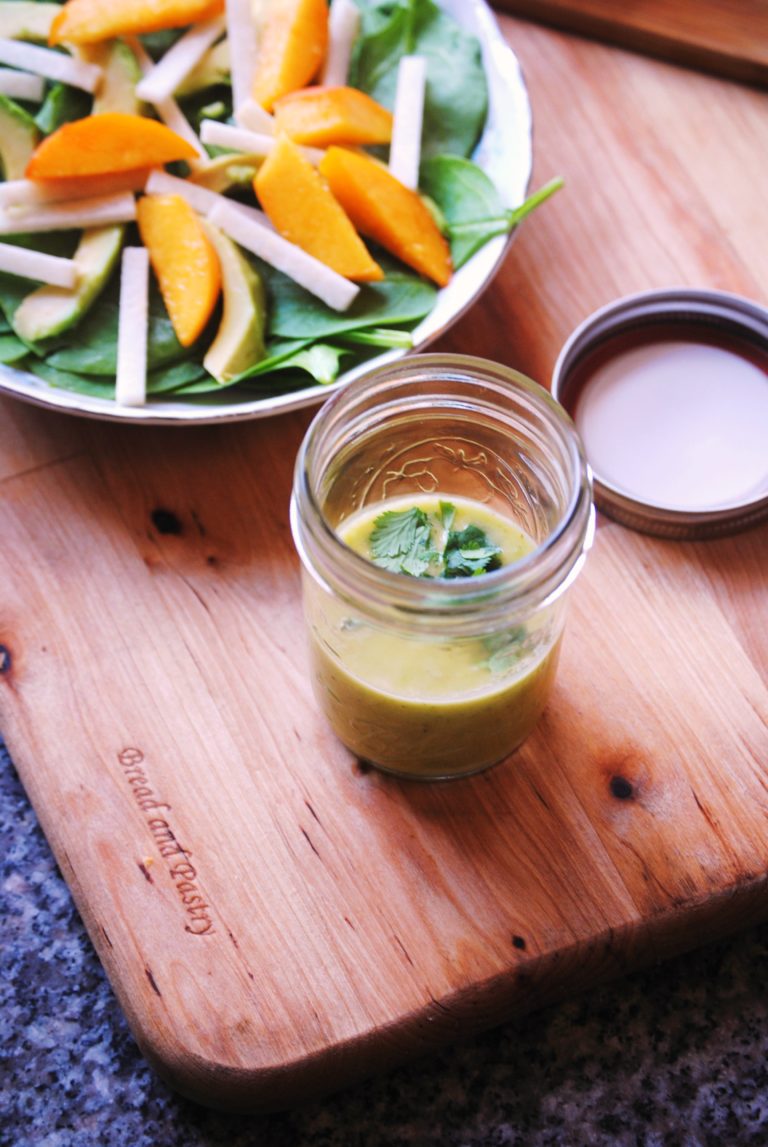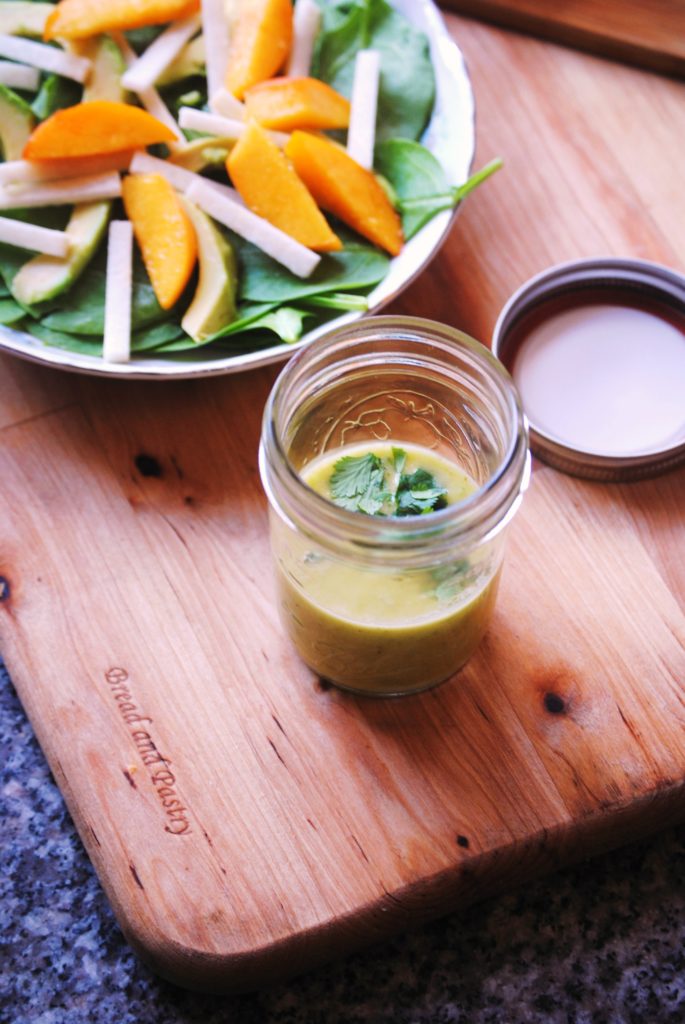 Tequila combined with cilantro,lime and honey add a pop to your mid week salad.  I enjoyed this dressing over spinach, jicama, mango and avocado.
So the next time you purchase a wonderful bottle of Tequila, try to think outside the box.  Incorporate Tequila into your cooking. Enjoy!
*this recipe was featured on Honest Cooking
Tequila Lime Dressing
By Vianney Rodriguez
By Sweet Life
Serves 4-6
3 tbsp fresh lime juice
1 tbsp honey
2 tbsp tequila
¼ cup olive oil
½ bunch cilantro, washed and ends trimmed
Salt
pepper
In a food processor add lime juice, honey and tequila.
Pulse to combine. Add cilantro and process until smooth.
Set the food processor to lowest setting and slowly add the olive oil.
Season to taste with salt and pepper.
*Dressing will keep in fridge for up to 7 days
As the dressing cools it will thicken, add a splash of water and stir to thin.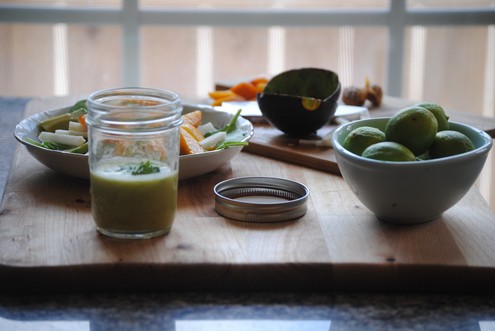 Need more Tequila? Why not try?
Margarita Mania