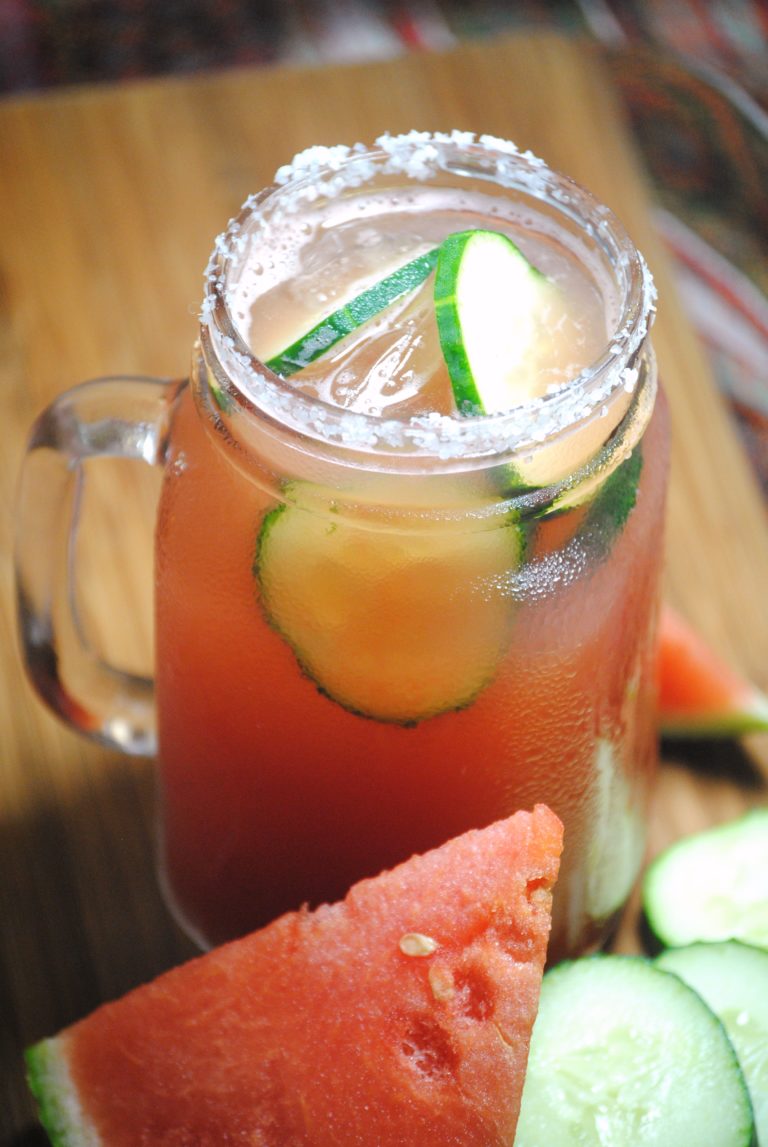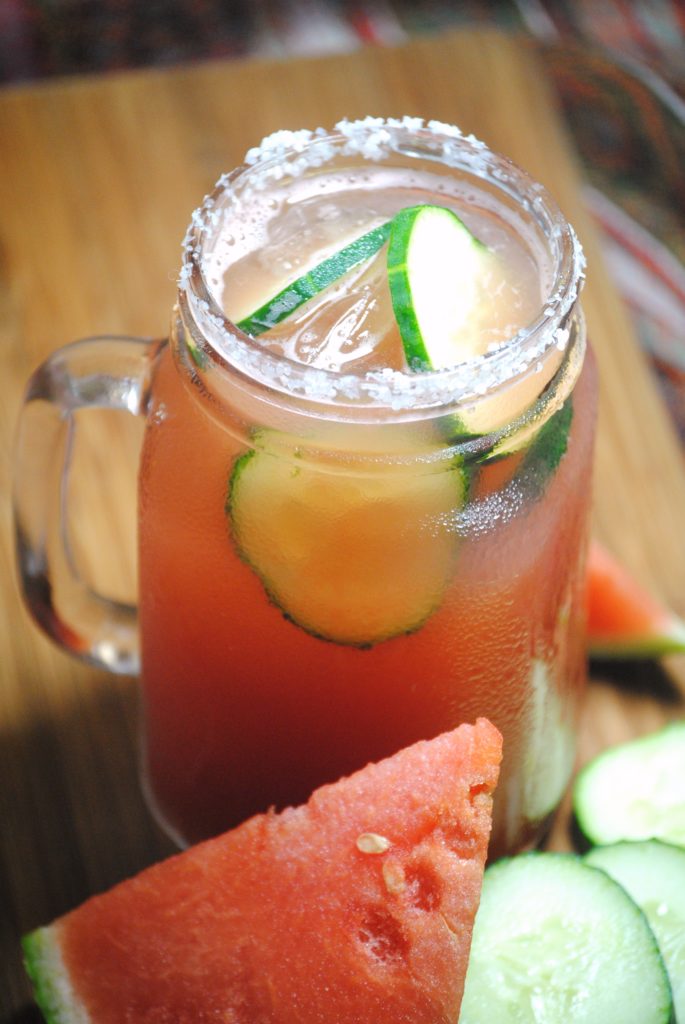 Sipping Saturday 
 Happy Weekend!
It's been extremely hot, humid and just plain sticky in the Rio Grande Valley.
Keeping hydrated at all times is the key in surviving our current weather.
Last week I shared one of my go-to aguas to help beat the summer heat.  Agua de pepino
That day I made a huge pitcher and sipped the heat away. Later in the evening as I enjoyed a movie with my hubby I drizzled in a bit of tequila to my agua de pepino.
Remarkable! I knew I was on to something.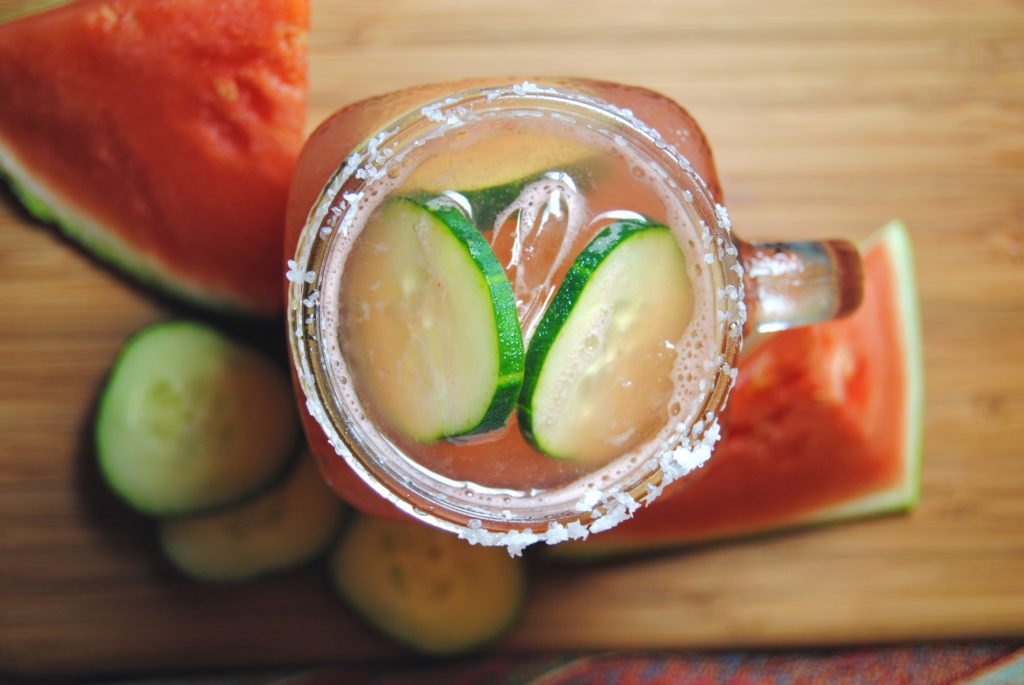 I had planned on focusing on only cucumber as the flavor, but at the last minute decided to add watermelon for color.
What a combo. Both flavors came together so easily and the tequila did not at all hinder the "cooling"
quality of the margarita.  This is exactly what I was after.  A margarita that offered both great flavor, but gave the tongue a replenishing hit.
But be warned my margarita maniacs this stunner will sneak up on you.
I should know.  I had four(smile).
Enjoy!
Watermelon Cucumber Margarita
by Sweet Life
by Vianney Rodriguez
makes 4 margaritas
salt
lime wedges
1 cup tequila
1/2 cup watermelon juice
1/2 cup cucumber juice, from 1 cucumber peeled, diced and seeded
1 tsp salt
4-6 tsp agave
1/3 cup fresh lime juice
1/2 cup Cointreau
ice cubes
On a small plate spread salt.  With lime wedges moisten rim of 6 ounce glasses.  Dip glasses into salt.   Place glasses into freezer to chill.
In a blender combine cucumber, salt, lime juice and agave.  Blend until smooth.
In a pitcher combine tequila, watermelon juice, cucumber mixture, and Cointreau.
Remove glasses from freezer and serve margarita mixture over ice. Garnish with lime or cucumber slices.
Crave more Margaritas, I know I do..why not try these…
Margarita Mania