Hey football fans! Football season is here! Yay!
Today I want to share a few of my favorite baked nacho recipes. They are hands-down my most requested footballs appetizer. Everyone loves nachos. Why, you ask?
Well because you top them with whatever you like – shredded pork, chicken, brisket or fajitas the options are limitless. And don't get me started on the toppings – salsa, cheese, jalapenos, sour cream, avocado…. You get the picture.
These baked chicken nachos are always a hit – roasted chicken, Oaxaca cheese, tomatoes and a queso fresco-onion topping.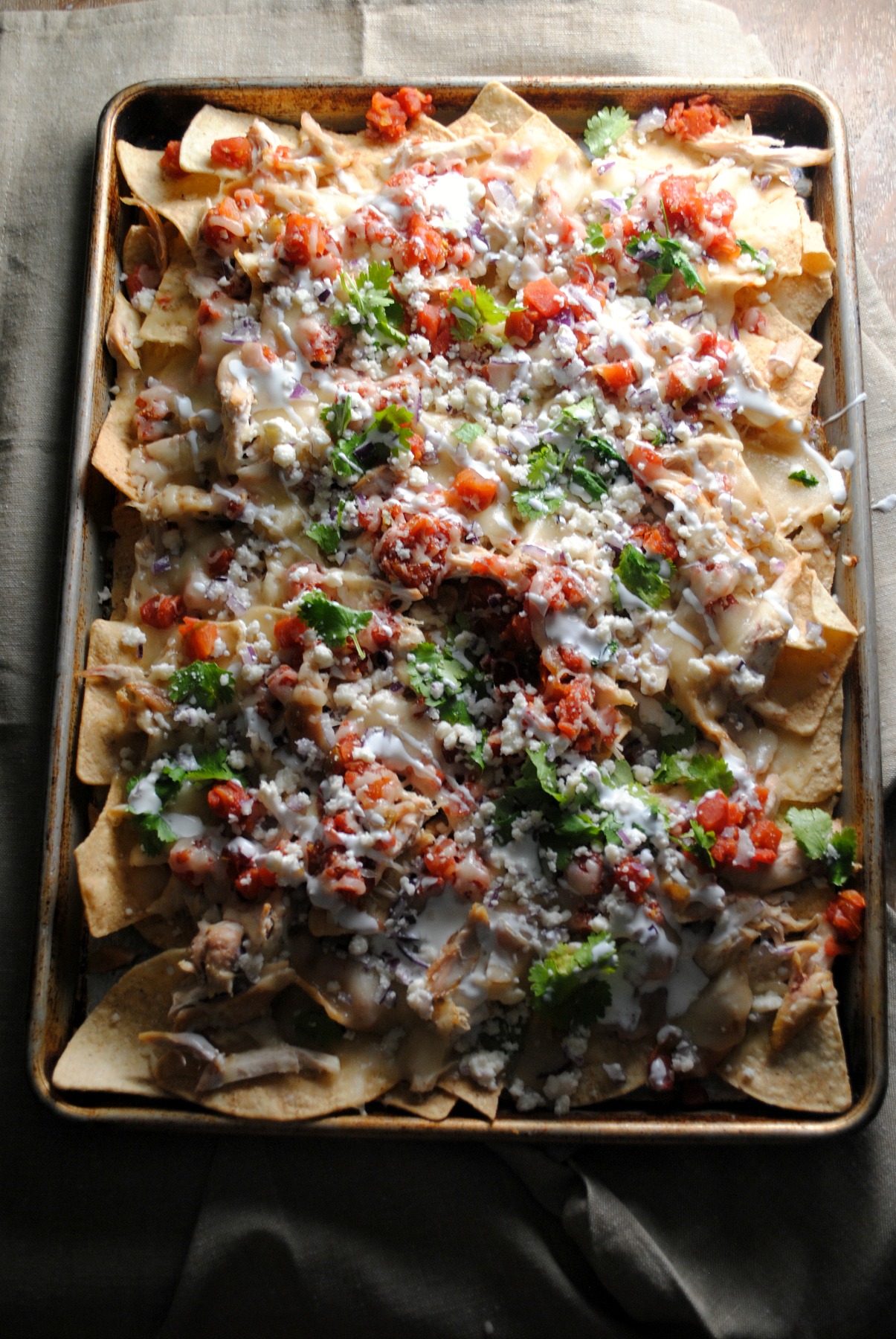 Carne Asada Nachos – tortilla chips, topped with diced carne asada and a hefty handful of cheese.  Baked in the oven for a few minutes, then piled high with fresh lettuce, tomatoes, cilantro green onion and dollops of sour cream.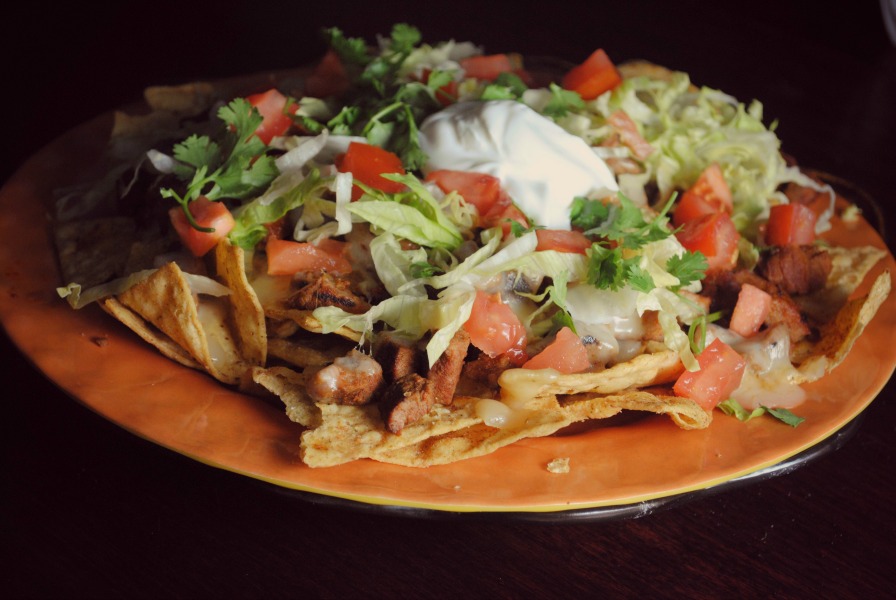 Ultimate Nachos – Texans have a diehard love for VELVEETA® and Ro*Tel®, its true ask any Texan. Pair a heap of nachos with a cold beer and this gal's in heaven; yup I'm easy to please.