Sweet Life Disclosure: This is part of a sponsored collaboration with Avocados from Mexico and Latina Mom Bloggers. However, all opinions expressed are my own.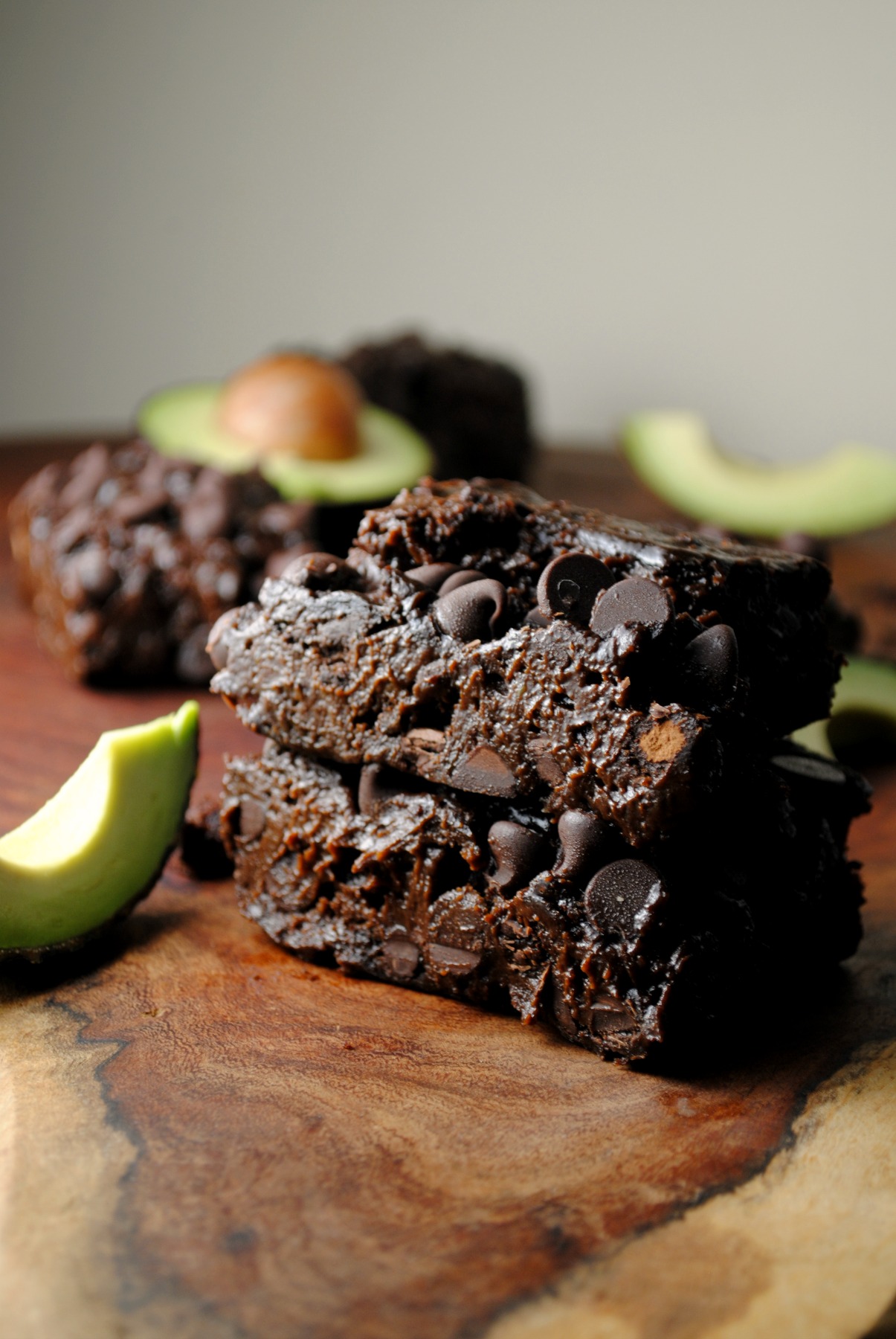 Avocado Brownies
I recently co-hosted an event with Avocados from Mexico in Houston, Texas to launch their Echale Challenge, more on this below. I served these avocado brownies at the event – they were a hit! I had so many recipe requests that I decided to pop in this Friday and share this decadent recipe.
These brownies are rich, creamy with an almost pudding like consistency.  Bursting with chocolate-avocado goodness they would make a wonderful Valentine treat for your loved one. Enjoy!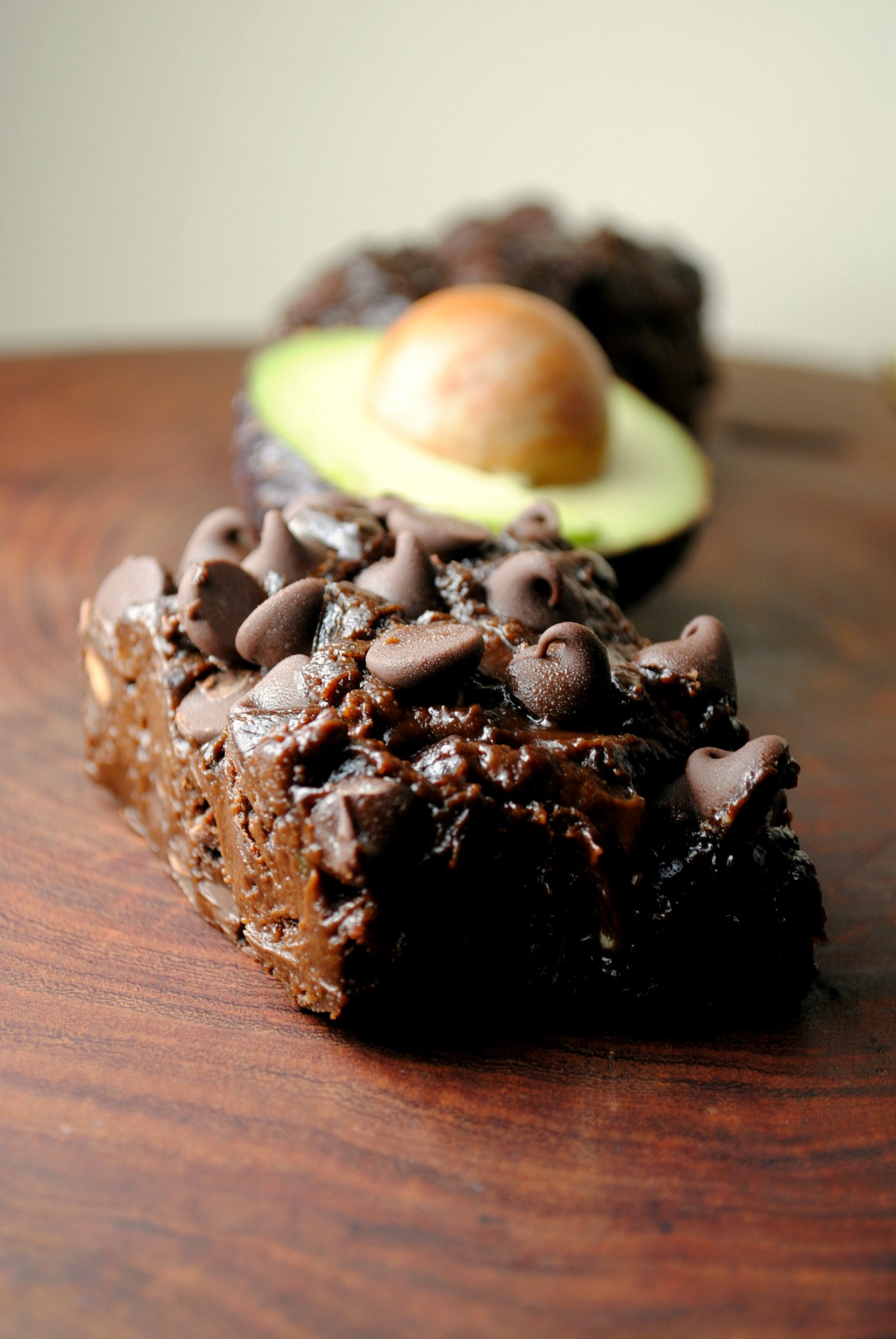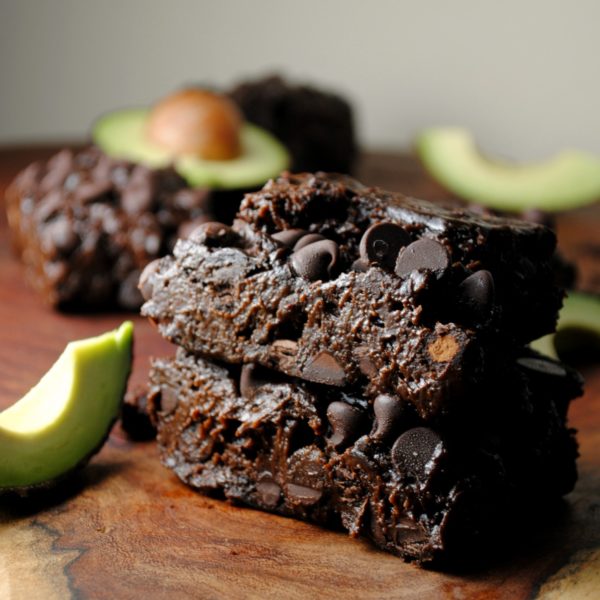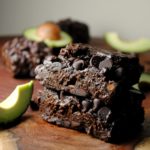 Avocado Brownies
Ingredients
1/4

cup

pureed avocado

1/4

cup

olive oil

1

cup

whole wheat flour

1/2

cup

unsweetened cocoa powder

1/2

cup

granulated sugar

1/4

cup

brown sugar

packed

1

tsp.

baking soda

1/2

teaspoon

salt

3/4

cup

water

2

teaspoons

lime juice

1 ½

cup

semi-sweet chocolate chips
Instructions
Preheat oven to 350 degrees F. Liberally spray an 8-inch square pan with cooking spray. In a large bowl, whisk together the pureed avocado and olive oil until smooth. Stir in the flour, cocoa powder, granulated sugar, brown sugar, baking soda, salt, water, and lime juice; stir until smooth. Fold in 1 cup of the chocolate chips. Pour into the prepared pan and spread the batter evenly throughout the pan. Sprinkle with an additional 1/2 cup of semi-sweet chocolate chips on top. Bake for 15-20 minutes, or until a toothpick inserted into the center comes out moist. The batter will be moist. Remove from oven and allow to cool for at least 20 minutes before serving. Serve or place in fridge to set for about an hour. The brownies are super moist, almost pudding-like texture. Placing them in the fridge will help them to set for easier slicing. Then cut and serve, or cover to keep for a few days.
Recipe Notes
recipe adapted from Pastry Affair
THE ÉCHALE CHALLENGE
I am teaming up with Avocados from Mexico to ignite a movement helping motivate Latina moms and their families to join the Échale Challenge and create new habits designed to improve overall family nutrition and wellness. The 21-day challenge inspires Latina Moms to kick-start a more healthful 2015 by adding more fruits and veggies to their family's diets and exercising regularly.
The challenge, which begins February 9, 2015, will award participants that are the most active via social media, showing how they are adding more greens to their diets and exercising weekly, with various weekly prizes and a grand prize of $10,000.
WHAT MOMS NEED TO KNOW:
Participating in the ÉCHALE CHALLENGE is quick and easy. Every week AFM will provide tips and weekly themed recipes focusing on breakfast, lunch/snacking and dinner as well as suggestions for fun family activities.
HOW IT WORKS: 
Participants will be able to register, receive notifications and showcase their activity and progress via a mobile app.
Visit facebook.com/aguacatesdemexico to sign up for the 21-day challenge and access recipes, tips and health information
Pledge to add more fruits and vegetables (including avocados) to your dishes and be more active
Post pictures throughout the week showing Échale Challenge -inspired recipes and share your journey with others via your social media channels using #ÉchaleChallenge
Earn points by encouraging your friends and family to join the challenge
Those that share the most pictures and encourage others to join will be entered to win $5,000, awarded on a weekly basis with a grand prize of $10,000 awarded to the most active after the 21-days are over