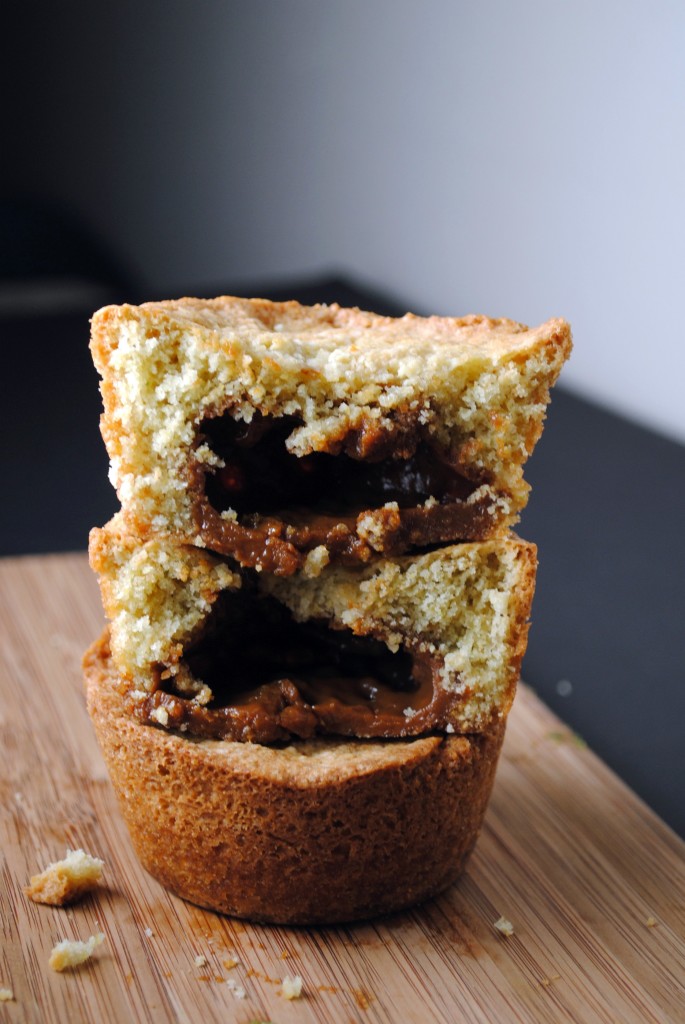 Avocado Dulce de Leche Muffins
I blame my need to stuff my mouth with these muffins on my mom and older sister.  Yes, I am petty.
These two people each burned in my soul the love for avocado and dulce de leche.   Warm flour tortillas stuffed with thick slices of avocado on my way out the door to school.  The simplicity of sliced avocado, little did my mom know she would lead me to crave avocado every day for the rest of my life.
Little shops that line the street of my grandma's house in Mexico was the first time my sister introduced me to dulce de leche candy.  She would raid my dad's pockets for loose change.  We would run to the nearest store and fill our belly with candy.  She was the candy queen, still is to this day.  I blame her for my obsessive need to drizzle dulce de leche over every bowl of ice cream.
These muffins combine both of my childhood loves avocado and dulce le leche.  Avocado in muffins you may ask, trust me the flavor only adds to the crumbly texture from the cornmeal.  The dulce de leche sinks slightly to give you a warm gooey welcome.  I loved them.  The only thing that stopped me from making another batch was my mom was visiting.  And she made..
Warm tortillas with thick slices of avocado … yeah life is good, Enjoy!
Readers join me as I kick off a month of weekly giveaways!  Every Tuesday I will be hosting a giveaway.
Grab my feed Sweet Life  or email subscription Sweet Life  to stay connect with the latest giveaway.
Find me on Facebook also at Sweet Life !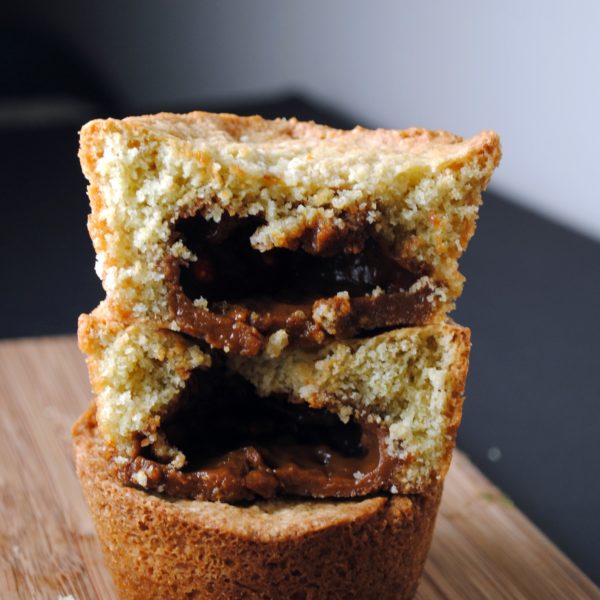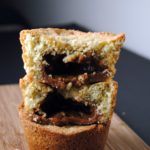 Avocado Dulce de Leche Muffins
Ingredients
1 1/2

cups

AP flour

1/4

cup

cornmeal

1/4

tsp

salt

1/2

tsp

baking powder

1/2

tsp

baking soda

6

tbsp

butter

softened

1 1/2

cups

sugar

1

ripe avocado

2

large eggs

1

tsp

vanilla extract

3/8

cup

buttermilk

16

tsp

dulce de leche
Instructions
Preheat oven to 350. Put cupcake liners in muffin tin.

In a medium sized bowl, sift together flour, cornmeal, salt, baking powder and baking soda.

Set aside.

Set the eggs out on the counter to come to room temperature while you beat the butter and sugar.

In the bowl of a stand mixer, beat butter on medium speed until softened and pliable.

Add the sugar and beat until light and fluffy, about 4 minutes.

Add the avocado and beat another minute to incorporate.

Scrape down the sides of the bowl to ensure that everything is thoroughly mixed.

Add the eggs one at a time, beating 1 minute after the addition of each egg.

Beat in vanilla extract.

Reduce the mixer speed to low and add half of the flour mixture, all of the buttermilk, and then the rest of the flour mixture.

Beat just until combined.

Pour into cupcake liners until they are about 3/4 full.

Put a dollop (about a tsp) of dulce de leche on top of each liner full of batter and swirl around with a butter knife.

Bake for 15-20 minutes or until a toothpick inserted comes out clean.

Let cool for five minutes in pan and then remove to a wire rack.