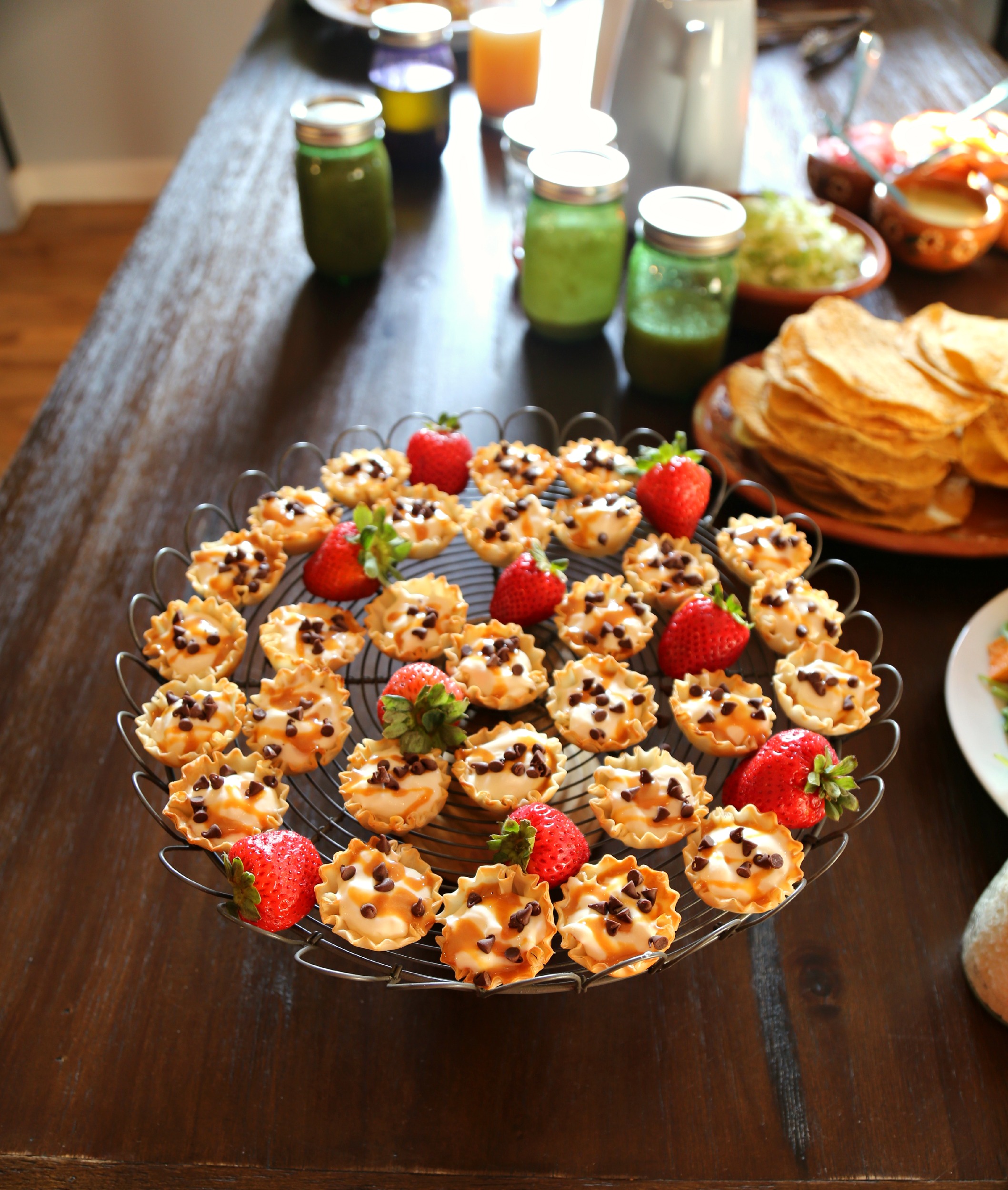 No-Bake Mini Dulce de Leche Cheesecakes
Several years ago I stumbled upon a recipe for no-bake cheesecakes.  I whipped up a batch for Sunday family dinner and my familia loved them. I have been making them ever since with a few tweaks. The cheesecake filling is a mixture of cream cheese, sweetened condensed milk, lemon juice and vanilla extract. The ingredients are beaten together until smooth and silky then spooned into tart shells.
An easy recipe that scores huge points for yumminess these no-bake dulce de leche cheesecakes are great for family gatherings or entertaining at home. I topped mine with a drizzle of dulce de leche and mini chocolate chips, but you could top them with so many variations – diced fruit, pie filling or chocolate sauce. The possibilities are endless.
The easiest no-bake dulce de leche cheesecakes you'll ever make!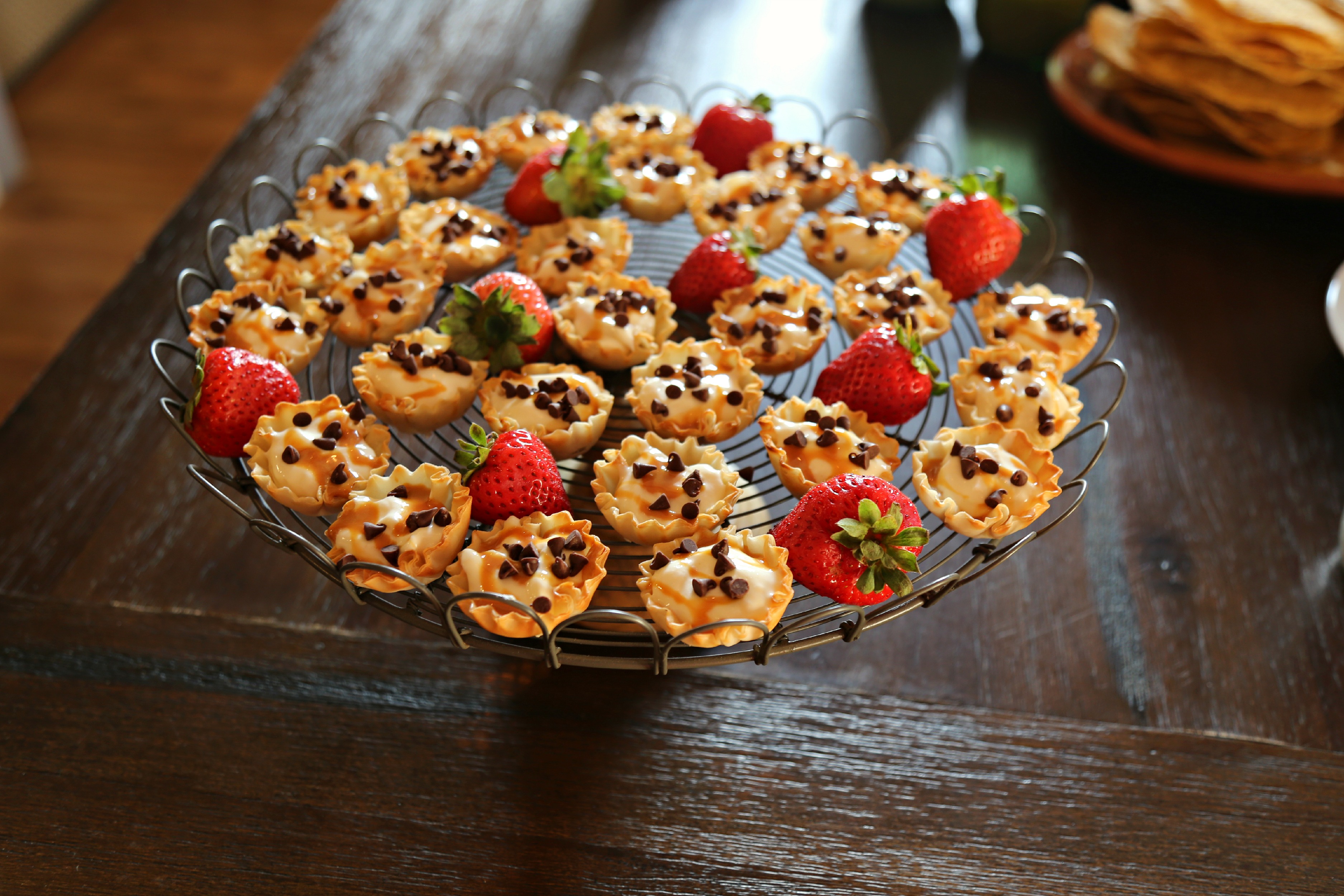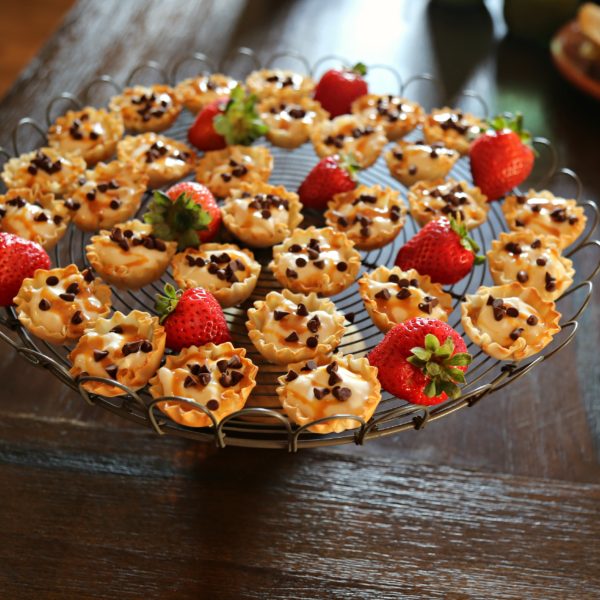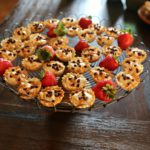 No-Bake Mini Dulce de Leche Cheesecakes
Ingredients
2

8-ounce packages cream cheese, room temperature

1

14-ounce can sweetened condensed milk

1/4

cup

fresh lemon juice

1

teaspoon

vanilla extract

40

mini tart shells

Mini chocolate chips

Dulce de leche

Garnish: strawberries
Instructions
In an electric mixer beat cream cheese until smooth. Add condensed milk a little at a time, scraping the sides of the bowl as necessary. Beat in the lemon juice and vanilla. Fill tart shells with filling and place in fridge to chill for 1 hour. When ready to serve drizzle with dulce de leche and sprinkle with mini chocolate chips, garnish serving tray with strawberries.