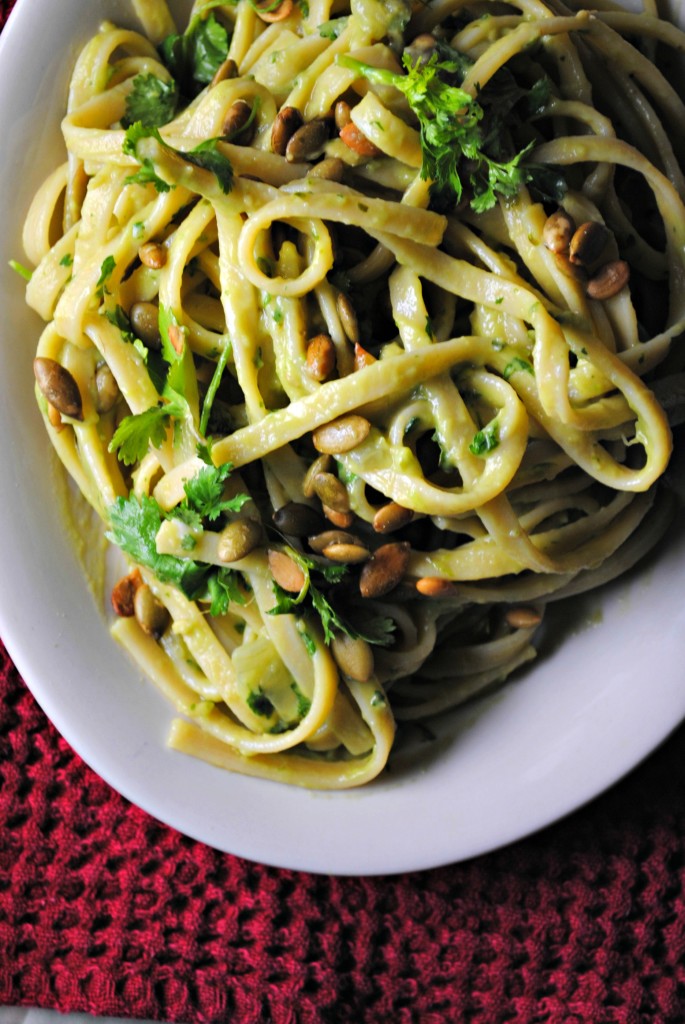 I love avocados.  Whether sliced over a taco, sandwiched between a crusty bollio, cubed over a bowl of beans or smashed with serranos over a stack of homemade corn tortillas chips avocados are amazing.  For a small package they sure pack a punch.
Did you know?
Avocados from Mexico supply nearly 20 vitamins, minerals and phytonutrients, including potassium, vitamins B6, C and E, folate and fiber 
Mexican avocados have the "good" fats – mono- and poly-unsaturated fats that make avocados a good alternative to foods that are rich in saturated fats like dairy and mayonnaise.
What's not to love? And what I enjoy is that they are available year-round, with their peak of the season being from September through May – yes they're truly a winter fruit!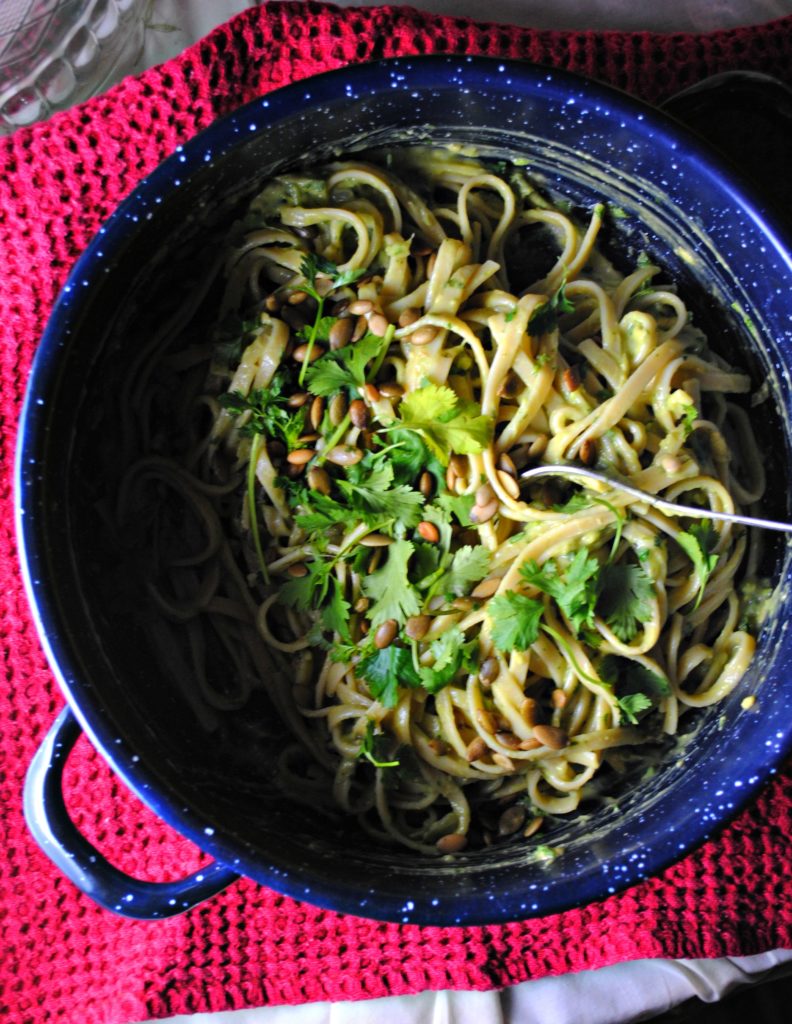 I have baked, incorporated them into breakfast, sliced them for sandwiches and even made ice cream with avocados, but never with pasta. Avocado pasta sauce is super simple to make and adds a healthy boost to your plate.

I'm extremely excited to invite you to  submit your original avocado recipe to Avocados from Mexico "Aguacate Lindo y Querido Recipe Contest!"    Celebrate the taste of tradition with AVOCADOS FROM MEXICO   and you have the opportunity to win $500 and a trip to Houston in September.   In Houston you will have a private cooking classes with Mexico's renowned Celebrity Chef Aquiles Chavez (swoon) at his new and critically acclaimed restaurant  The Fisheria. Aquiles is also the host of Aquilisimo and El Toque de Aquiles. Deadline to enter is May 25!  So get in the kitchen, slice open a rip avocado and enter to win, Good Luck!!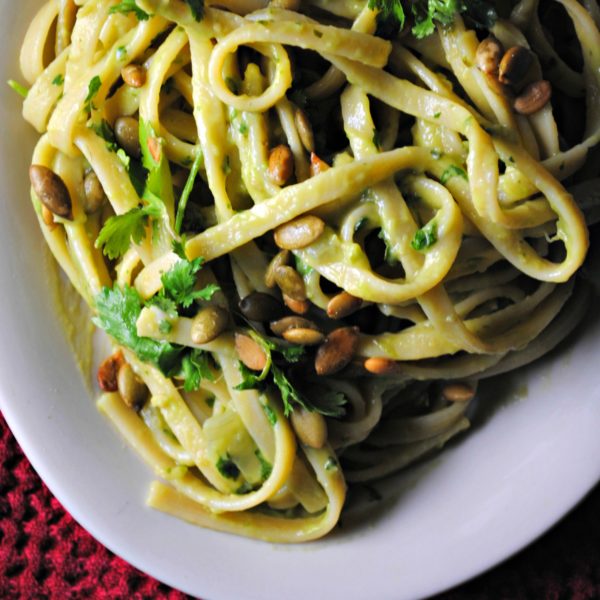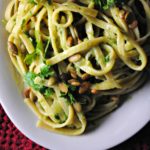 Avocado Pasta Sauce
Ingredients
16

oz

1lb pasta

2 -3

large

ripe avocados

1

tsp

Olive oil

Juice of 1/2 lemon

½

medium onion

diced

2

garlic cloves

Salt

Freshly ground pepper

1/2

cup

cilantro

Pepitas for garnish
Instructions
Cook pasta according to package, drain and reserve ½ cup pasta water.

To make the sauce heat a small saucepan over medium heat and add olive oil.

When oil is heated add onion and garlic and cook until tender, about 3 minutes.

Add onion, garlic, half of cilantro, lemon juice and avocados to food processor or blender.

Process until smooth, add salt and pepper to taste. Add to warm pasta, stir to combine.

Add pasta water if needed. Garnish with cilantro and pepitas, serve.
This is part of a sponsored campaign with Latina Mom Bloggers and Avocados From Mexico. However, all opinions expressed are my own.