I'm back!!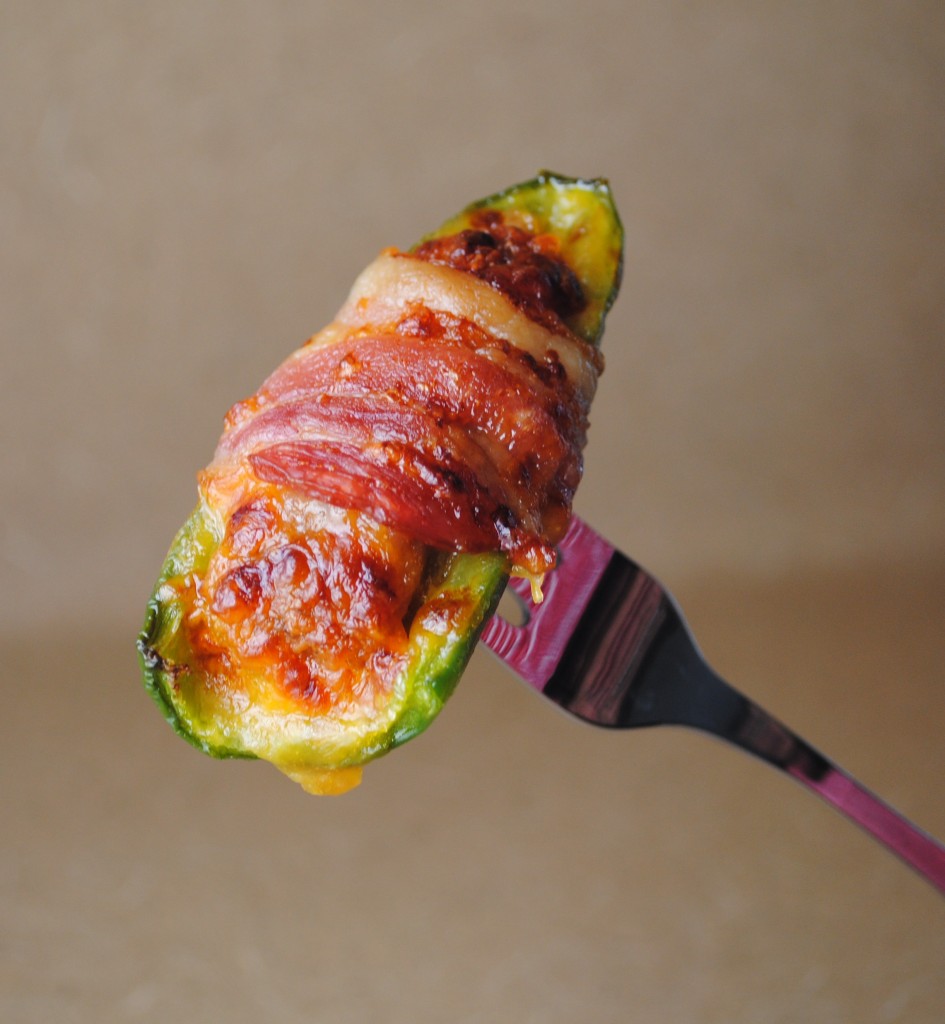 How was your weekend?  Great I hope. I had a amazing time with my family filled with lots of laughter, new memories, and great food.  I love the few times out of the year we get to spend together being that each family is extremely busy and each live in different states.  I had a blast watching all the men sitting together in one tiny room having a couple of beers and cracking each other up, seriously do men ever grow up?  Too funny.  So what do we feed these silly men of ours?  Hearty Hearty Hearty…our men can eat.  We whipped these stuffed jalapenos up one night and they were happily devoured.  There is many versions of these stuffed jalapenos. Versions include jalapenos being stuffed with cream cheese or mashed potatoes even tomatoes.  Our men like the "meat factor" of sausage and bacon.  You can grill them or with this extreme heat pop them into the oven.  To remove the seeds I find using a grapefruit spoon works really well and please do not rub your eyes after working with the jalapenos, trust me I have done this many times it is not fun.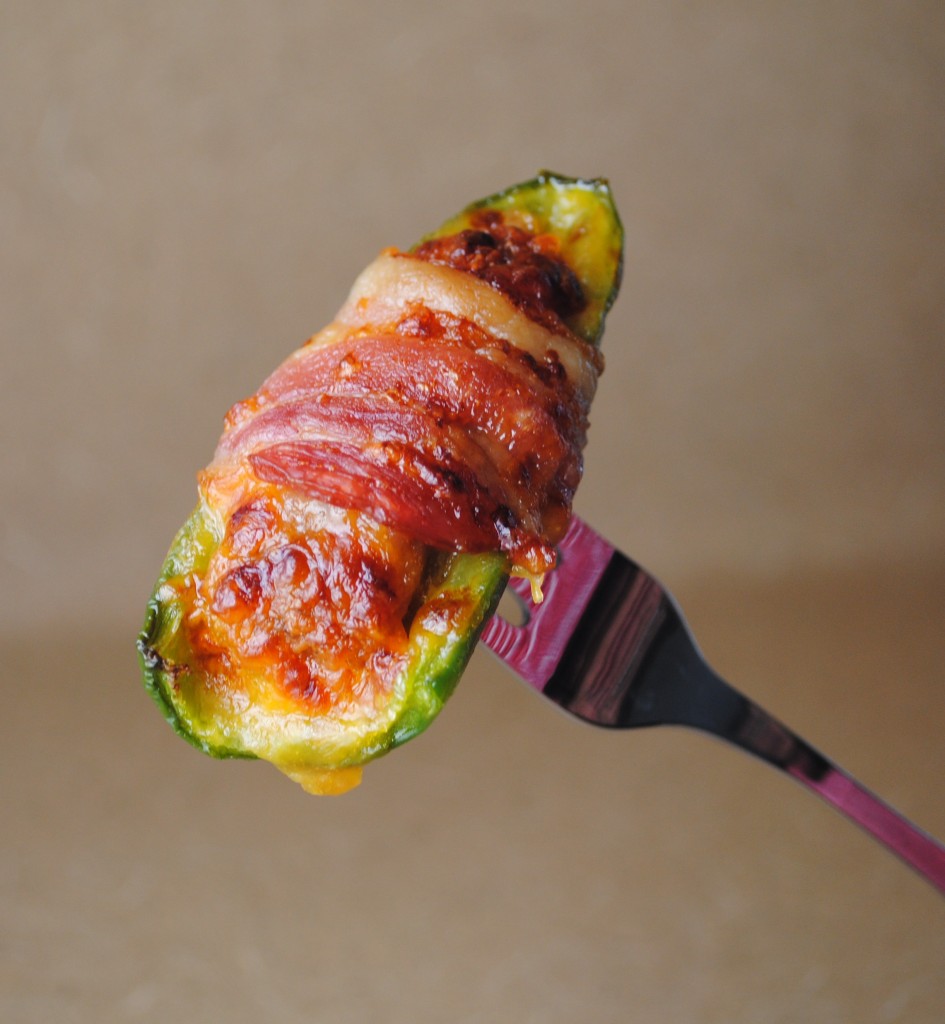 Enjoy! Sweetlife
I'd like to send out extra love filled hugs to Jenn from Chinese Baba  formerly know as Defunkt Gourmet for sending me such a lovely little pkg filled with great treats and a AWESOME cd of music, love ya girl!!
Also special Texas kisses to Stella for featuring my agua de sandia with a lavender twist from her prize pkg, she even included a shot of the box I sent her with a Texas sticker, love it!! 
And of course all of your lovely selves who continue to visit me, even when I am totally offline, I appreciate you and send out best wishes.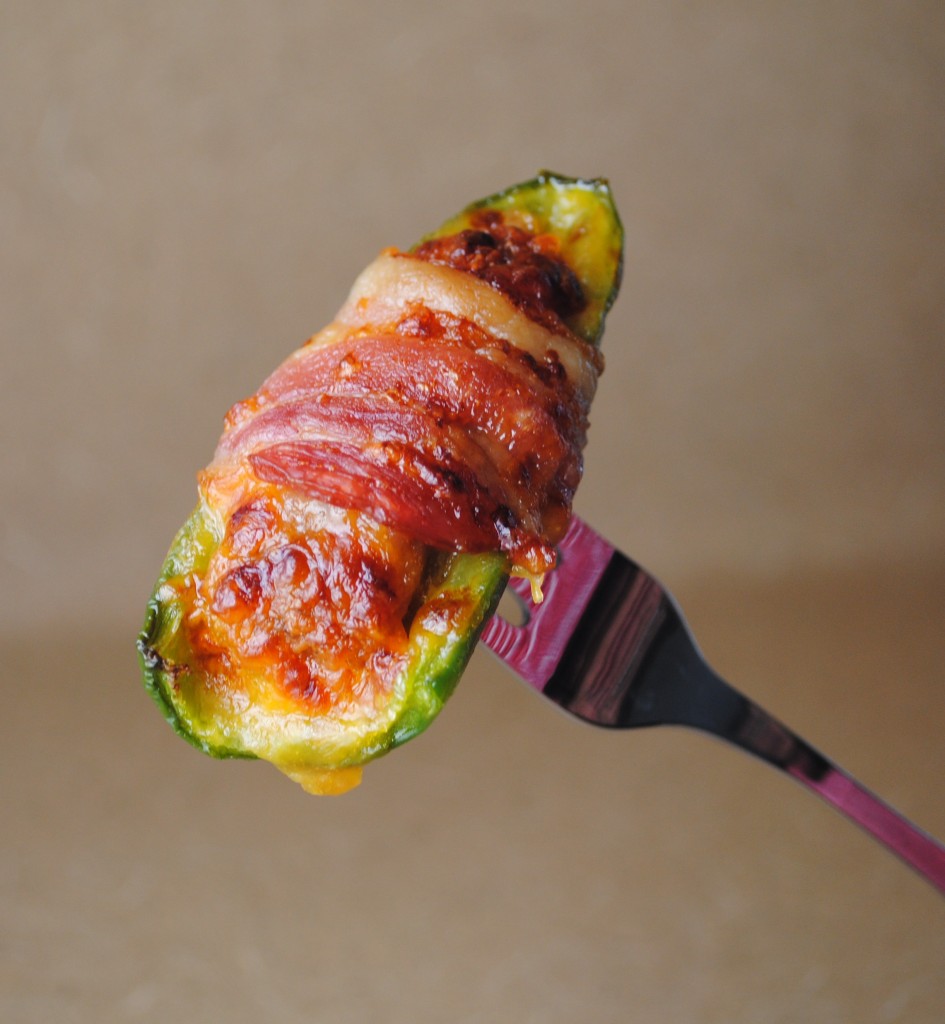 Bacon Wrapped Stuffed Jalapenos
by Sweet Life
by Vianney Rodriguez
makes 12
6 jalapenos sliced and seeds removed
6 slices bacon, sliced in half
1 pound sausage, spicy, maple, turkey..your preference
2 cups sharp cheddar, shredded
heat oven to 400 degrees
Cut each jalapeno, lengthwise and remove seeds.
In a  bowl combine cheese and sausage.
Fill each jalapeno with the cheese/sausage mixture and wrap with a slice of bacon.
Secure bacon slice with toothpicks.
Place stuffed jalapenos on baking sheet and cook for about 20 minutes, or until bacon is crispy.