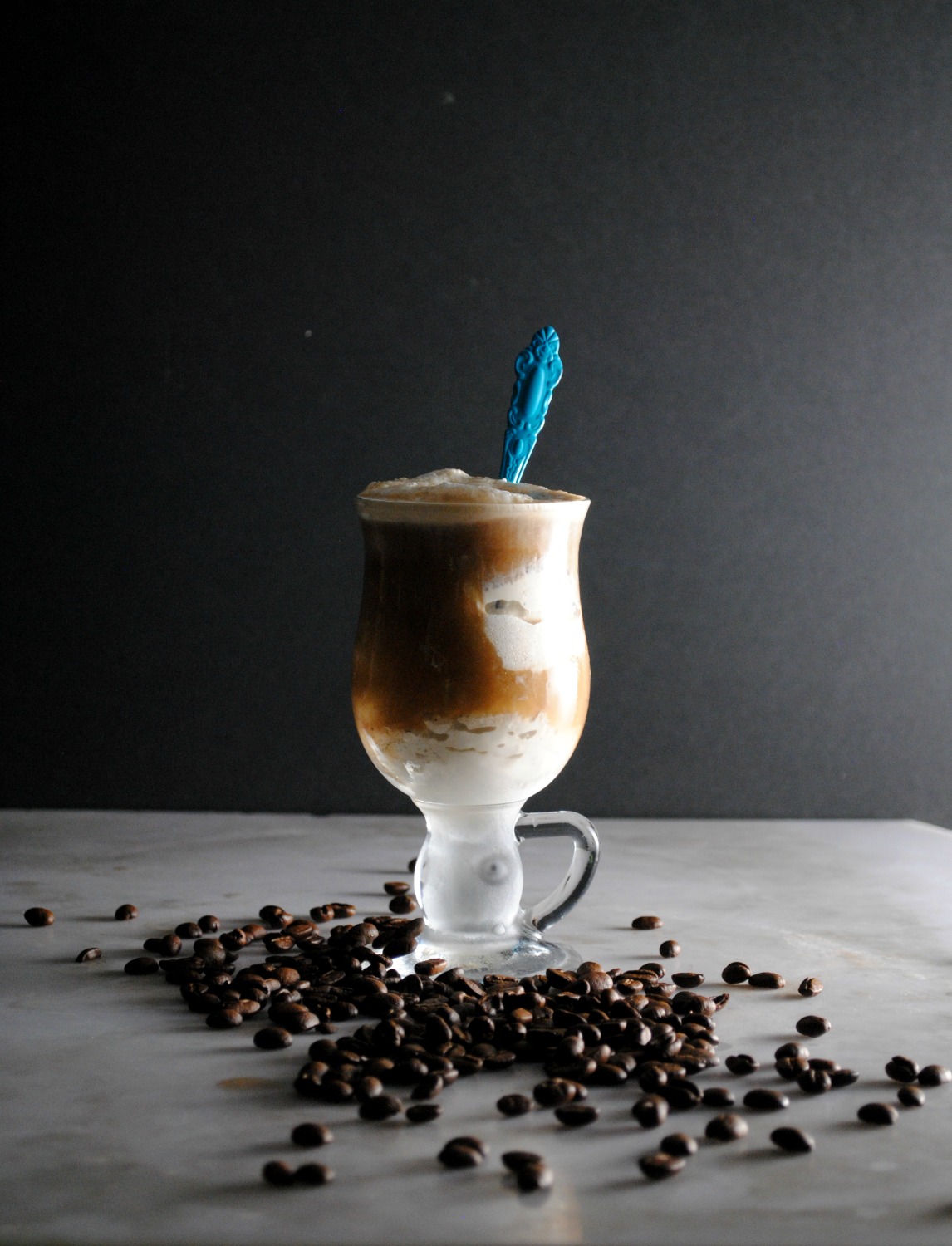 Boozy Affogato
I have been enjoying, slurping, and inhaling Affogatos for a long time, but I hadn't ever tried a boozy version, what's wrong with me?   
Affogato is Italian for "drowned"
A classic Italian dessert that consist of ice cream or gelato floating in a sea of espresso or strong coffee. My little brother loves them and we plan on enjoying them his entire visit. Think of them as an adult milkshake with a kick, a boozy kick!
These Boozy Affogatos are made with one of my favorite ice cream Tillamook's Espresso Mocha.      
Quick Tip: Chill your glasses – it makes all the difference.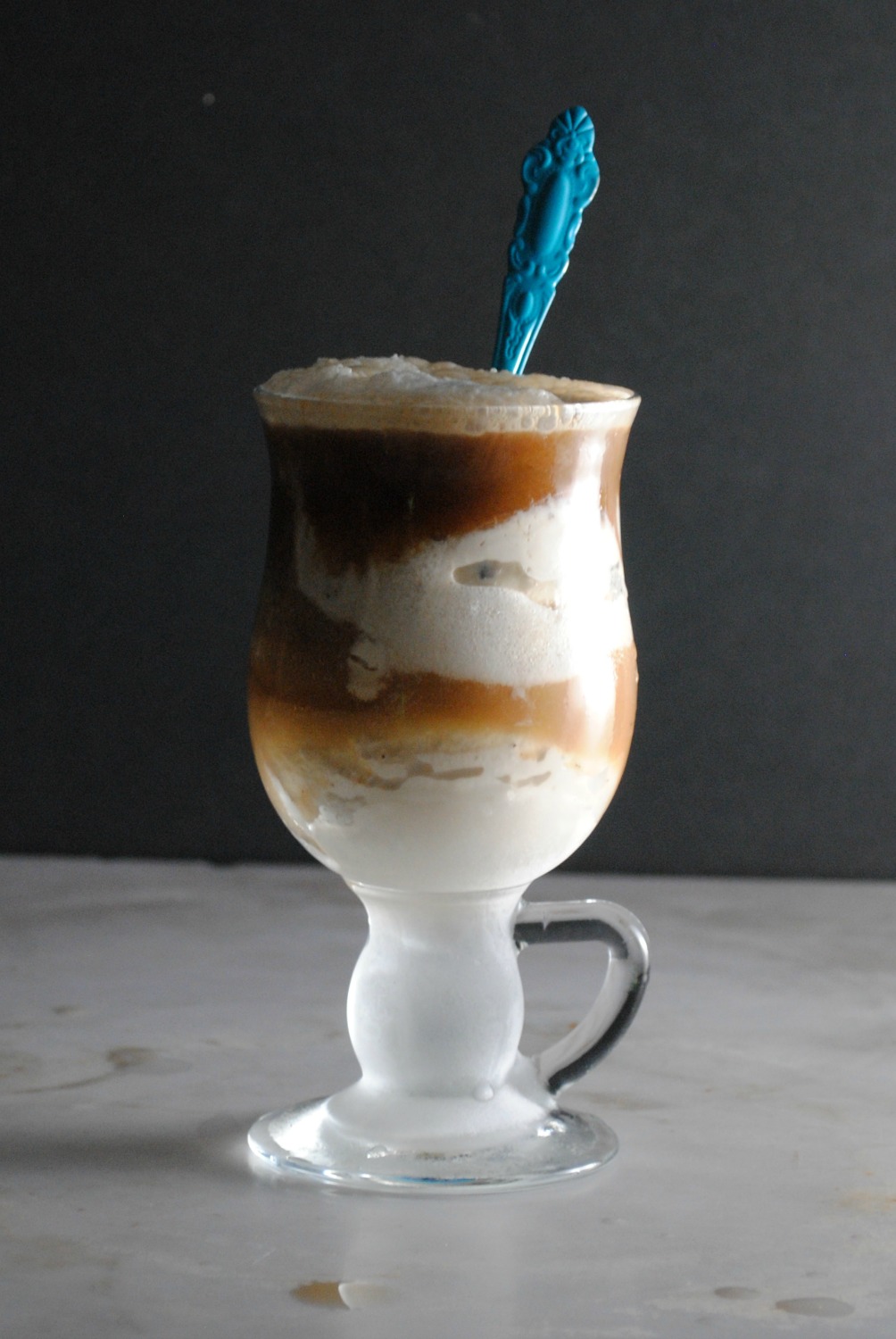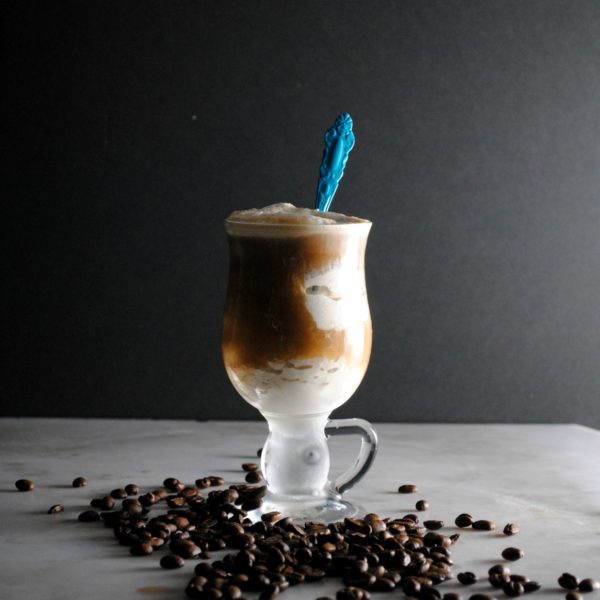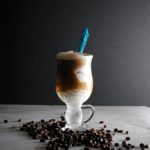 Boozy Affogato
Ingredients
Tillamook Espresso Mocha Ice Cream

Hot brewed espresso or strong coffee

Hazelnut liqueur

Club Soda

seltzer
Instructions
Place two scoops of Tillamook Espresso Mocha Ice cream in chilled glasses, pour in a shot of espresso or coffee, one shot of hazelnut liqueur and top with club soda.
Looking for more Summer Cocktails? check out these amazing recipes from a few of my favorite foodies!
Feed Me Phoebe: Grilled Strawberry-Mint Bellinis
The Lemon Bowl: Raspberry-Ginger Bellini
Jeanette's Healthy Living: White Peach Sangria
The Heritage Cook: Refreshing Lime Coolers
The Cultural Dish: Pimm's Cup
Virtually Homemade: Frozen Lime Margaritas with a Sangria Swirl
Weelicious: Strawberry Lemonade
Big Girls, Small Kitchen: Strawberry Gimlets with Homemade Strawberry Vodka
Napa Farmhouse 1885: Cucumber and Sage Cocktail
Red or Green: Frozen Tri-Melon Cocktail
Dishing With Divya: Caipirinha
In Jennie's Kitchen: Cantaloupe Lillet Sparkler
Poet in the Pantry: Pirate's Booty Call
Elephants and the Coconut Trees: Watermelon Malibu Surf
Sweet Life Bake: Boozy Affogato
Devour: 5 Boozy Summer Coolers
Domesticate Me: Blueberry Mojito Royale
Haute Apple Pie: Classic Mojito
Daily*Dishin: Blackberry Rum Shrub
Taste With The Eyes: Korean Soju Kimbap Bloody Mary
FN Dish: Sip Your Way Through Summer (Recipes)
Sweet Life Disclosure: The fine folks at Tillamook know the way to this gals' heart, ice cream, all opinions are my own.