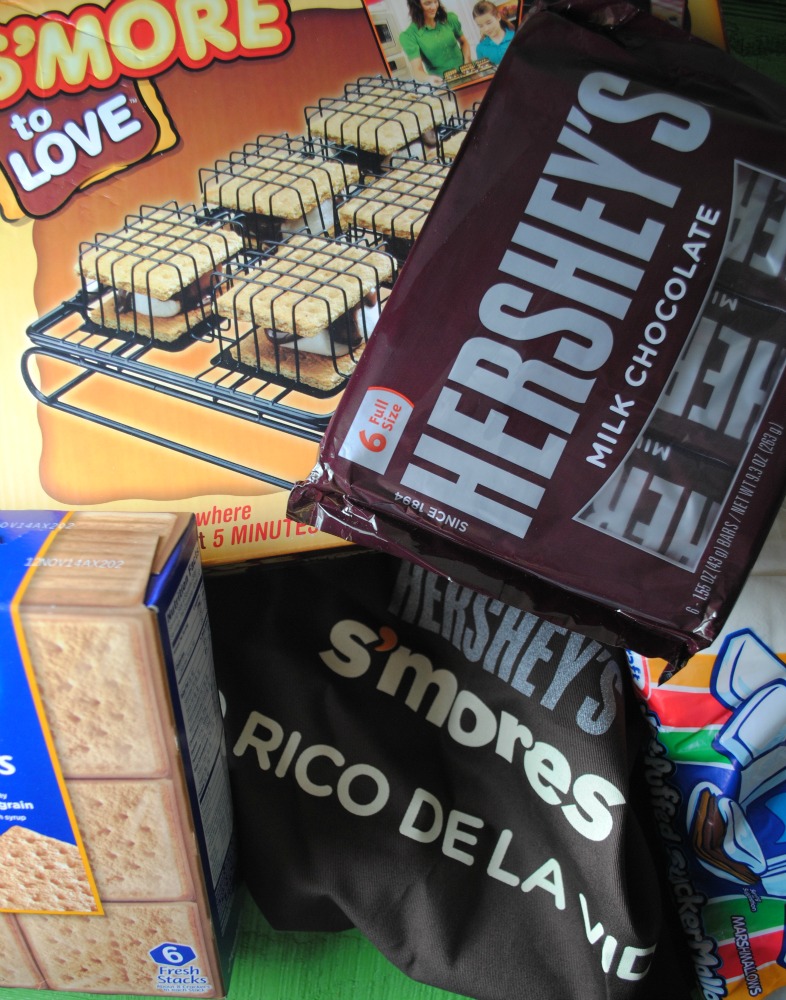 U
n Dulce Verano con 
Hershey
's S'mores
Summer Fun!  Our familia has been enjoying every sun-filled day outside. Whether we head out to the beach, the pool, the local park or head out to the backyard for a day of grilling, sprinklers, movie night and S'mores!
All the kids love s'mores … even the adults are cuckoo for them.  These easy-to-make treats are always a hit with the kids and everyone enjoys making their own.
I was thrilled to receive a gift package from Hershey's with everything needed to enjoy this summer time dessert.   So cute!
And guess what? This year, Hershey's is giving families a chance to win one of more than 1,000 prize packs through its Hershey's 2014 Summer S'mores Grilling Instant-Win Game! FUN!
Text or enter online at www.veranohersheys.com for your chance to win your very own prize package that includes HERSHEY'S s'mores grilling basket, apron, grilling tongs, recipes and fun family activity tips.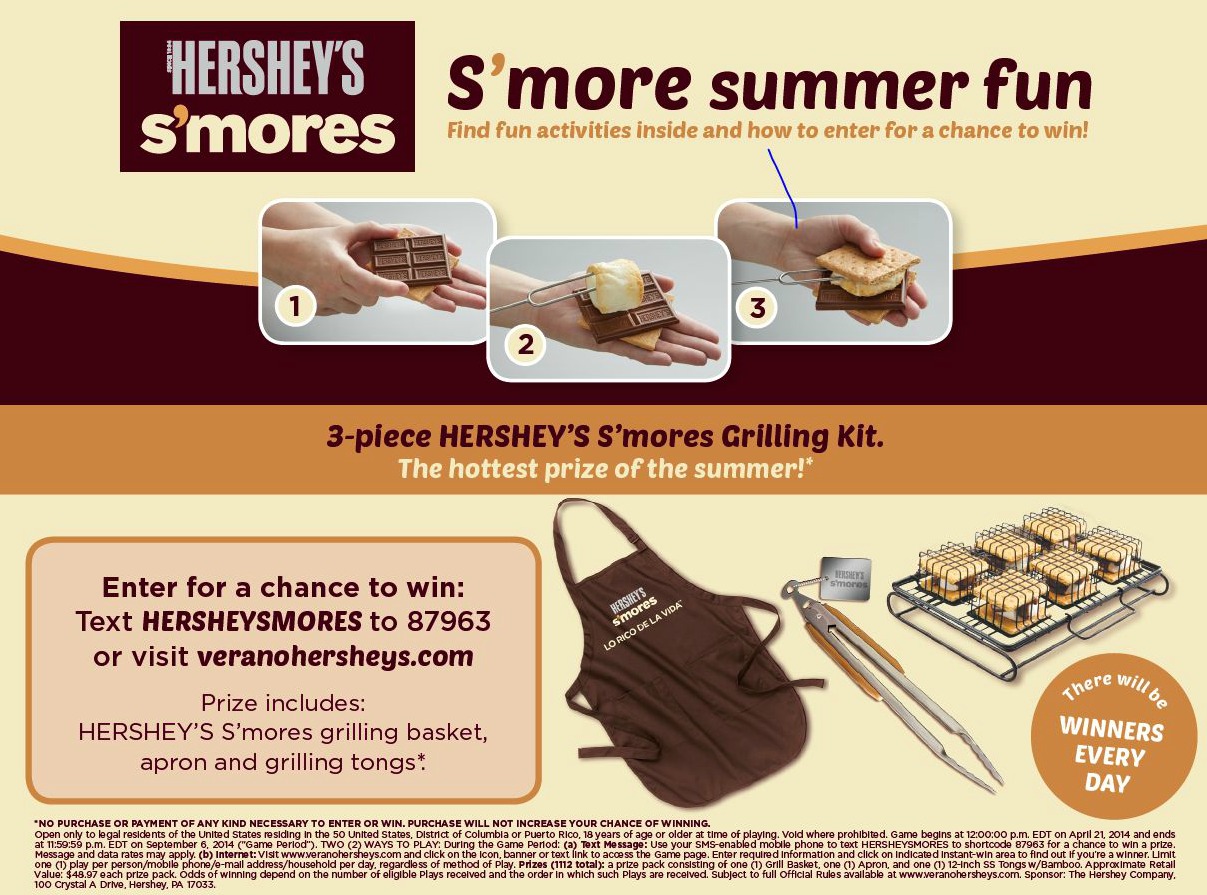 Sweet Life Disclosure:  This is a sponsored post with Hershey's; all opinions are my own.