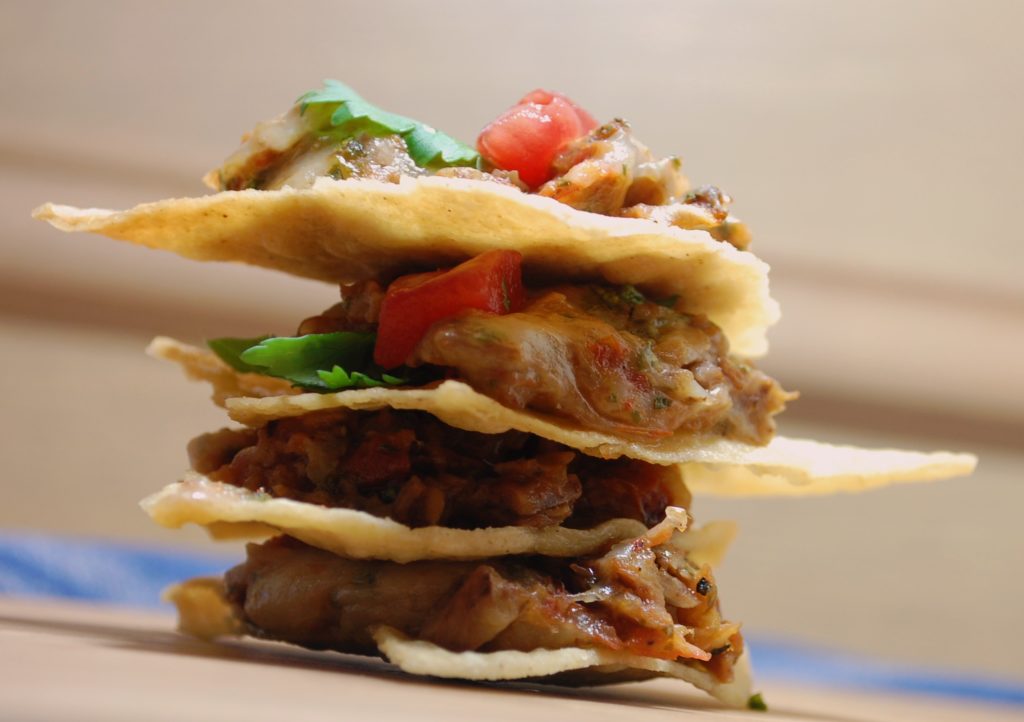 I have been feasting on my Memorial Day left overs for days it seems,  as I somehow managed to cook for a crowd of 50, when in reality there was only us 4.  A smoky brisket that hubby made for us has made my weekday meal planning very easy.  One evening served as tacos, the next alongside a baked potato, movie night no problem. Brisket Dip! Enjoy!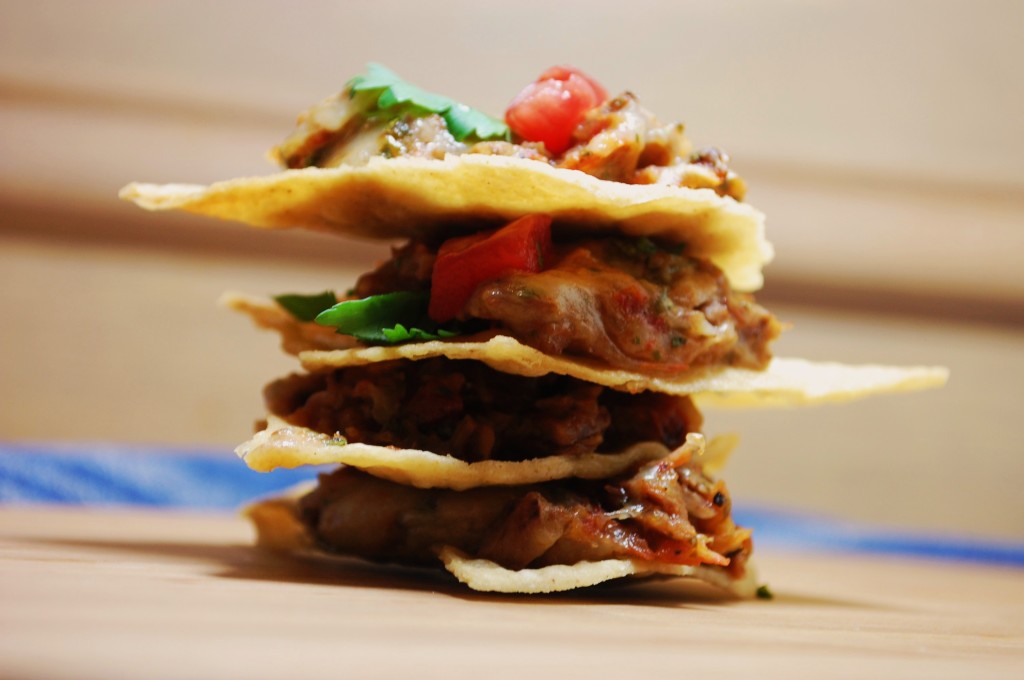 Smoky brisket swimming in a Charred tomato salsa covered in cheese, served alongside a stack of homemade tortillas chips.  My kinda of movie night fare.  There is a jalapeno in the mix.  Feel free to remove the seeds or admit it all together. Whip up the batch of tortilla chip early, so you can serve this dip warm from the oven.
Brisket Dip
by Sweet Life
by Vianney Rodriguez
serves 4-6
2 cups fully cooked Texas brisket, trimmed and chopped
1 cup shredded, melting cheese of your choice
4 roma tomatoes, halved and seeded
2 garlic cloves, peeled and crushed
1/2 onion, peeled and chopped
1 jalapeno, sliced in half
1/4 cup chopped fresh cilantro
2 tablespoons fresh lime juice
salt
fresh ground pepper
olive oil
Preheat broiler
On a baking sheet coated with olive oil place tomatoes, garlic, onion and jalapeno.
Broil for 15 minutes until charred, stir to char both sides. Watch garlic and jalapeno they will char quickly, remove if needed.
Remove from broiler, cool slightly and reduce oven to 450º.  Place mix in a food processor.
Add lime and cilantro. Process until smooth.  Add salt and pepper to taste.
In a 2 quart baking dish add salsa and brisket.  Bake for 8 minutes or until bubbly.
Remove from oven and sprinkle cheese, bake until cheese is melted.  Serve