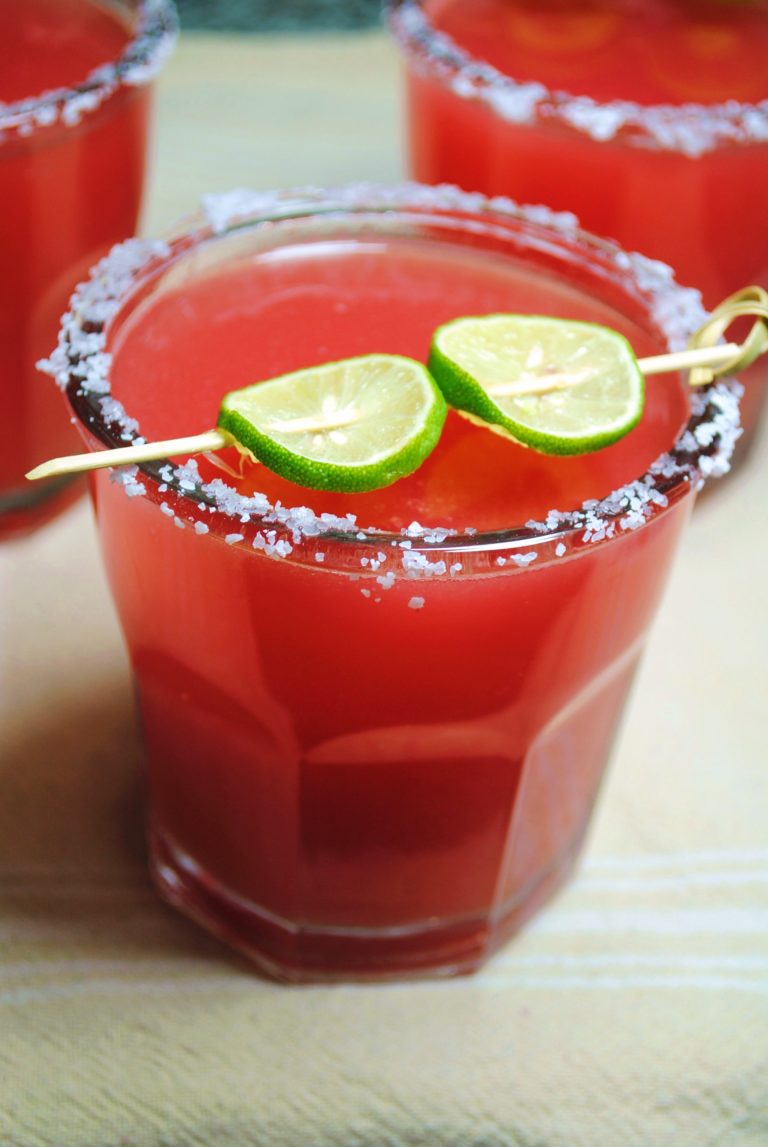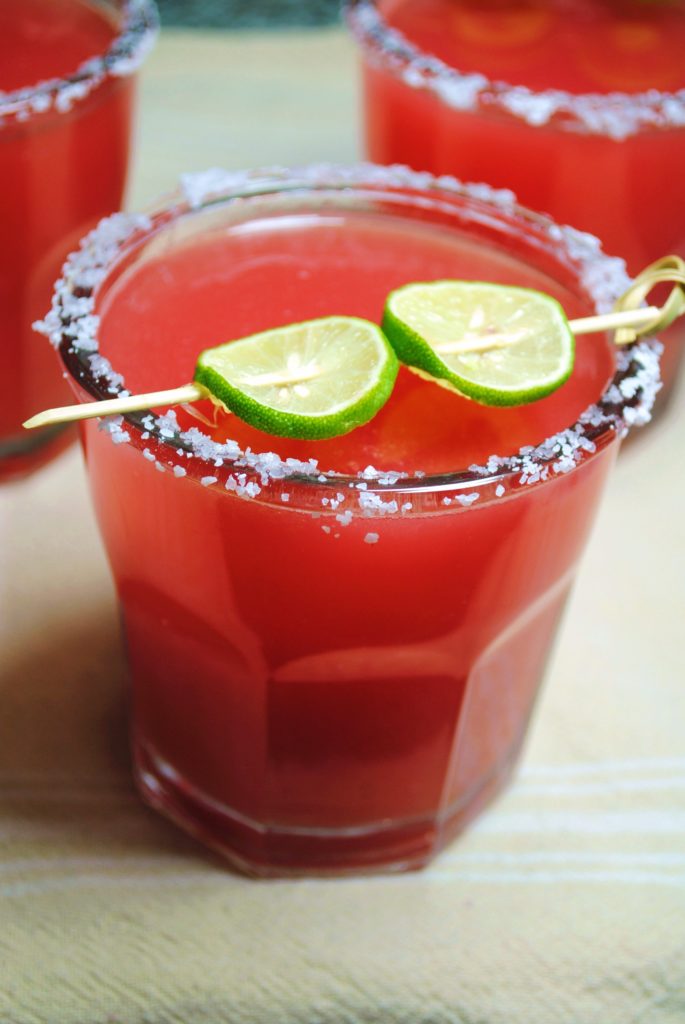 Sipping Saturday
This Sunday we are off to enjoy the Watermelon Festival in Donna, Texas.  I considered entering the seed spitting contest, but I decided to spare my kids the unnecessary embarrassment of watching their mom make a fool out of herself.   I think I'll leave this event to the professionals.  In celebration of this event I bring you watermelon margaritas! Enjoy!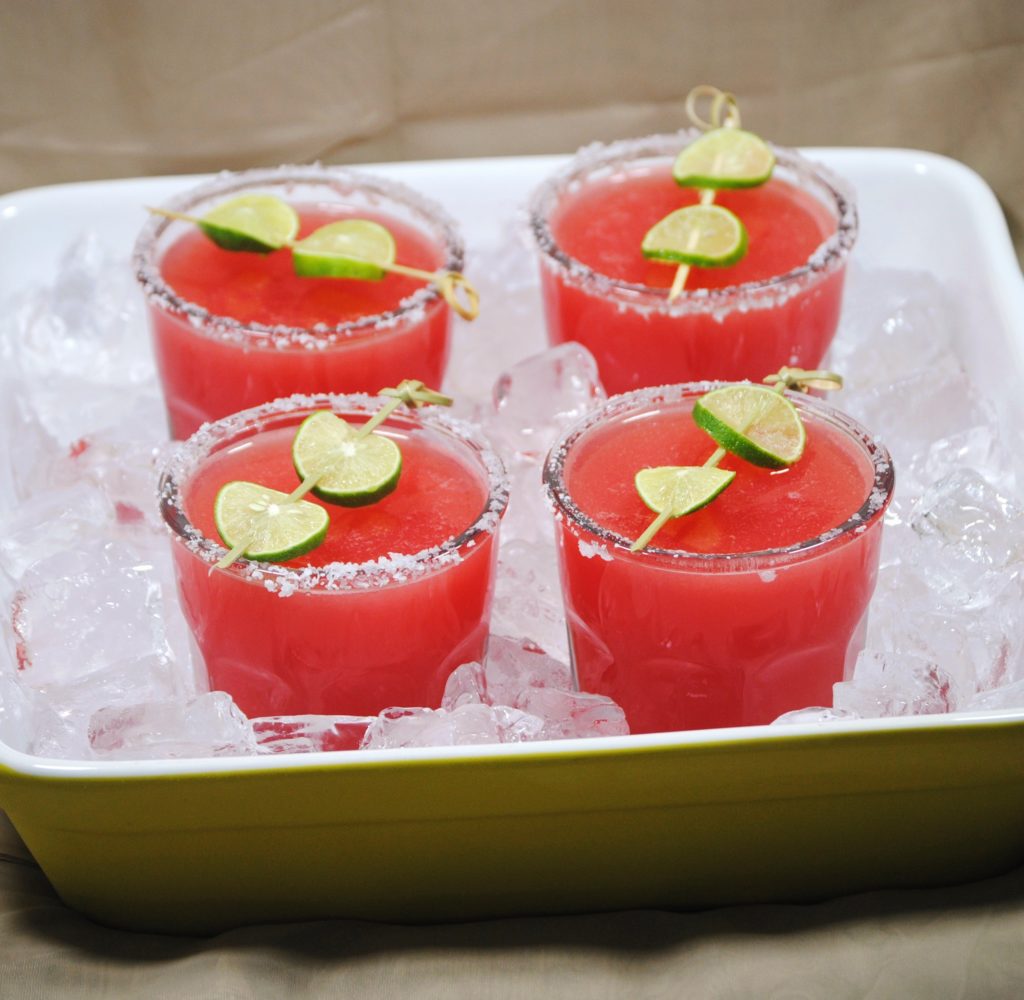 Fresh watermelon is juiced, combined with tequila and lime for one of my favorite go to summer margaritas.  Heads up when incorporating your lime juice, add slowly and stir to your taste preference.  One of my heat quenching addictions is cold sandia (watermelon) sprinkled with salt, so when I serve my margaritas I rim the glass heavily with salt.  Once again rim to your taste.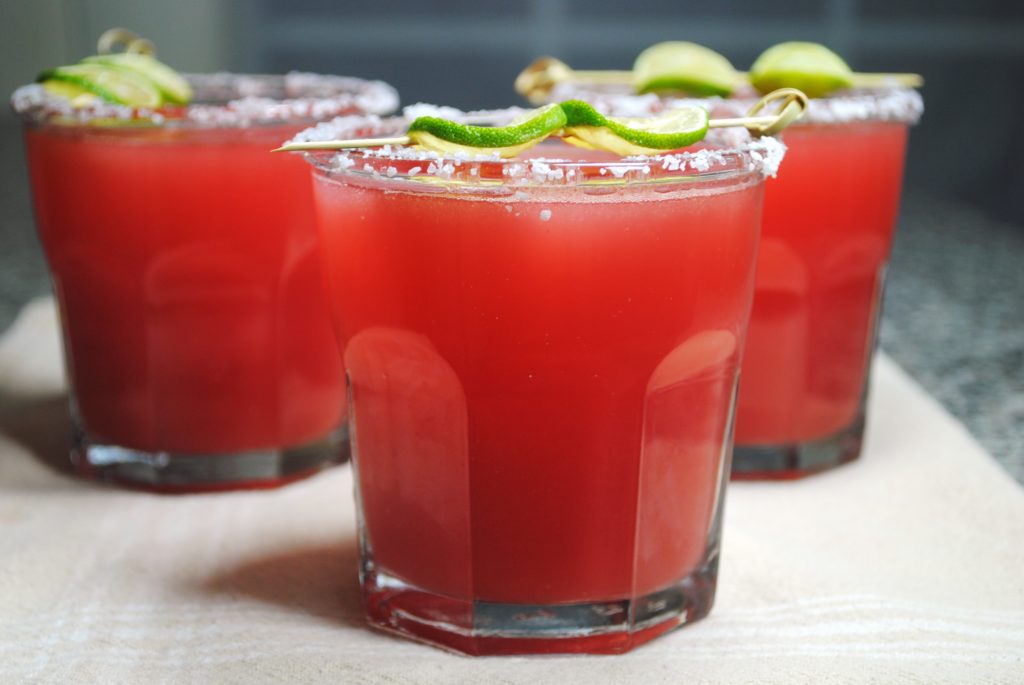 Watermelon Margarita
by Sweet Life
by Vianney Rodriguez
makes 4 margaritas
salt
lime wedges
1 cup tequila
1 cup fresh watermelon juice – strained
1/3 cup fresh lime juice
1/2 cup Cointreau
ice cubes
On a small plate spread salt.  With lime wedges moisten rim of 6 ounce glasses.  Dip glasses into salt.   Place glasses into freezer to chill.
In a pitcher combine tequila, watermelon juice, lime juice and Cointreau.  Remove glasses from freezer and serve margaritas mixture over ice. Garnish with lime slices.
*If you do not own a juicer, no worries. Add watermelon to your blender with a small amount of water (less than 1/4 cup) and blend.  I used a seedless watermelon, but blend and strain if your watermelon contain seeds.
Margarita Mania