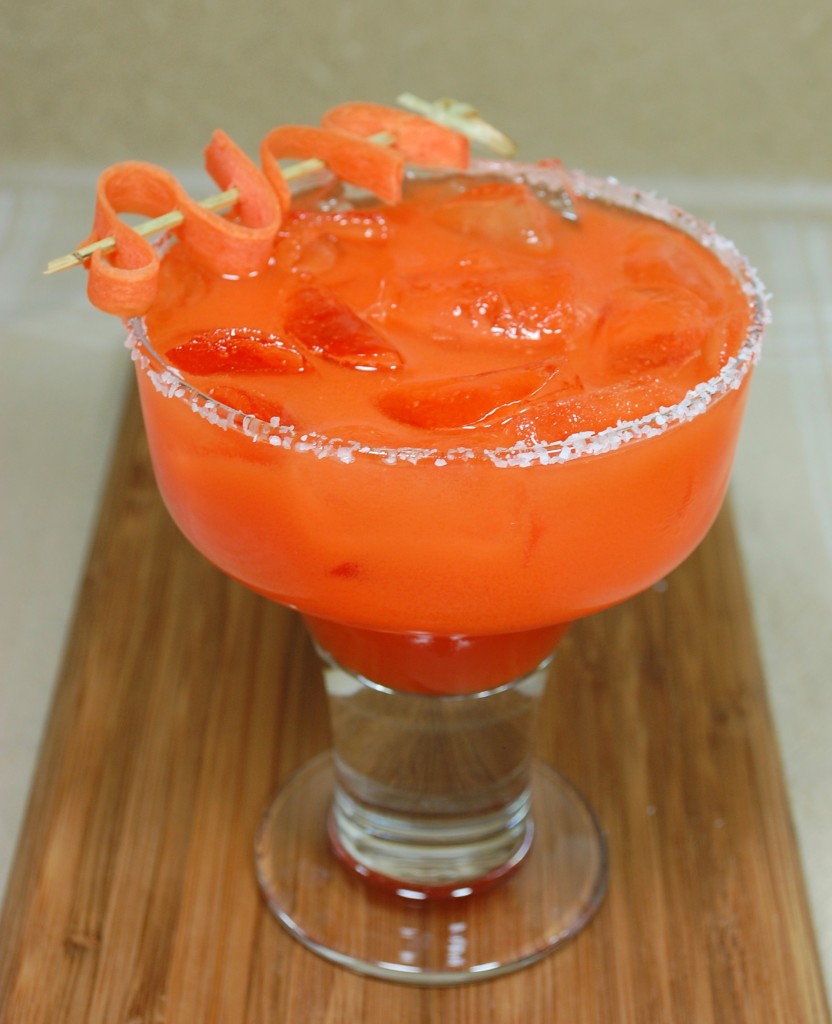 Sipping Saturday
On Monday I filled 185 plastic easter eggs with goodies.
On Tuesday I taped, glued and glittered eggs, bunnies and baskets with my girls.
On Wednesday I ran to the store to pick up the perfect shade of purple my daughter just had to have for her Easter basket.
On Thursday I moved the enormous Easter pinata located in my living room for the fifth time so I could clean.
On Friday as I grated carrots for cupcakes.  I had planned to send with hubby for his co workers.  I became a little frustrated.
I was a little Eastered out.  I was over planning, over preparing and over stressing for a holiday that was a week away.
Honestly who would care if the eggs weren't perfect, if the decorations were slightly runny from excess glue or if I even sent cupcakes?
I needed to relax.  So I chucked all the carrots into my juicer and concoted this groovy Easter Margarita.  Before the glass touched my lips I hesitated.  It is kinda different, but I like different.  Enjoy!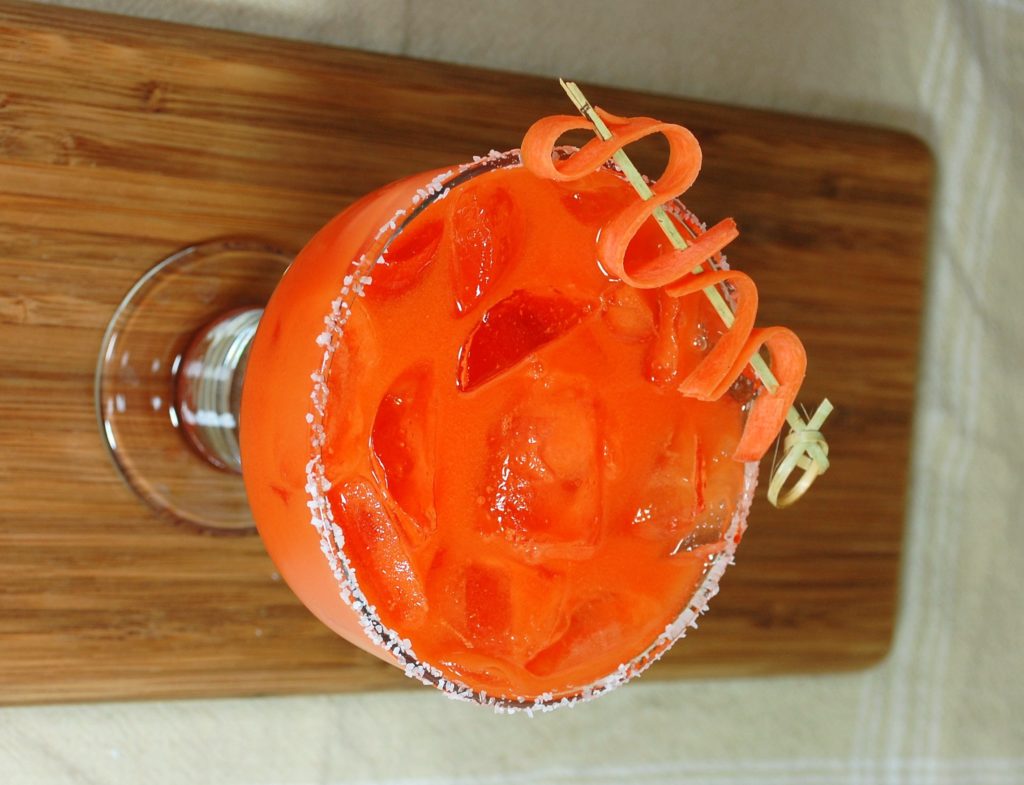 If you enjoy fresh carrot juice this is the drink for you.  The fresh juice adds a refreshing backdrop to the lime juice.
~~~~~~~~~~~~~~~~~~~~~~
Carrot Margarita
by Sweet Life
by Vianney Rodriguez
makes 4 margaritas
lime wedges
1 cup tequila
1 cup fresh carrot juice
1/3 cup fresh lime juice
1/2 cup Cointreau
ice cubes
On a small plate spread salt.  With lime wedges moisten rim of 6 ounce glasses.  Dip glasses into salt.   Place glasses into freezer to chill.
In a pitcher combine tequila, carrot juice, lime juice and Cointreau.  Remove glasses from freezer and serve margarita mixture over ice. Garnish and Enjoy!
Love Margaritas?  Here's more great recipes…