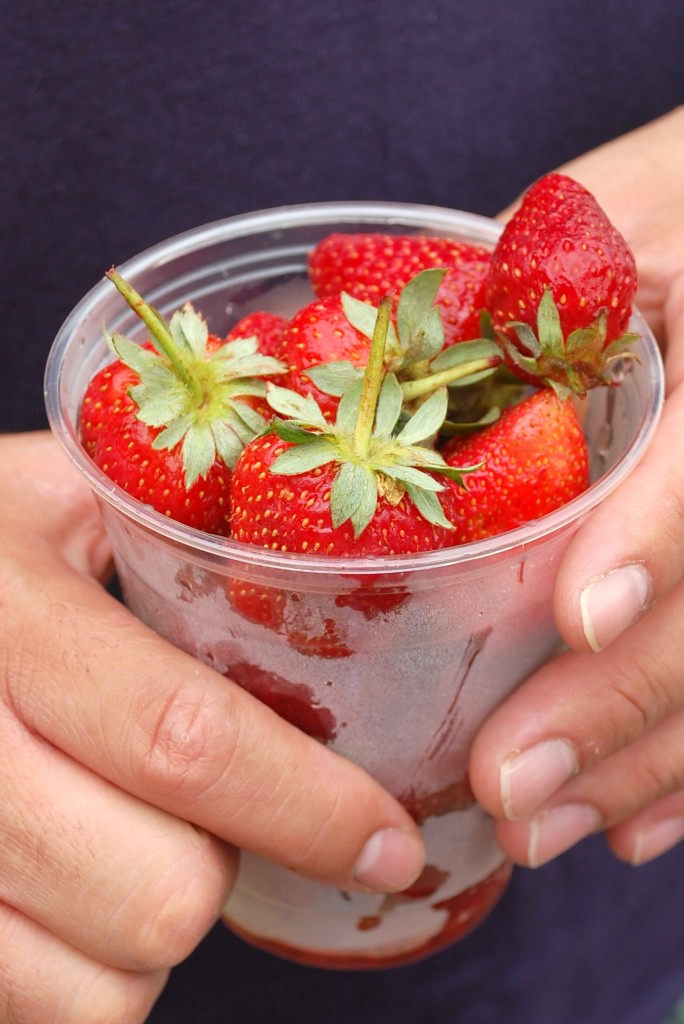 I've decided to lay low this week. Catch up with my girls, enjoy Holy Week and tie up any loose ends for our Easter party. 
Hubby models the walk about cups ($3) sold at the festival.  A chilled cup of strawberries to help beat the Texas heat.   
I did want to leave you with stunning pictures of our trip to Poteet, Texas, but sadly there was very few.  In fact my camera was securely attached to my neck the entire day, but as soon as this girl purchased her first round of strawberry shortcake it all went down hill.  Notice I said first? 
I couldn't imagine handling my beloved camera with streams of red juiciness trickling down my face.  I made a executive decision to clock out of my blogger duties and have fun.  I did! I had an amazing time with my family.  The kiddos, five in total spent every ounce of their energy on the rides with hubby and sister in tow.  My Mom and I happily sat out the rides and enjoyed strawberry lemonade.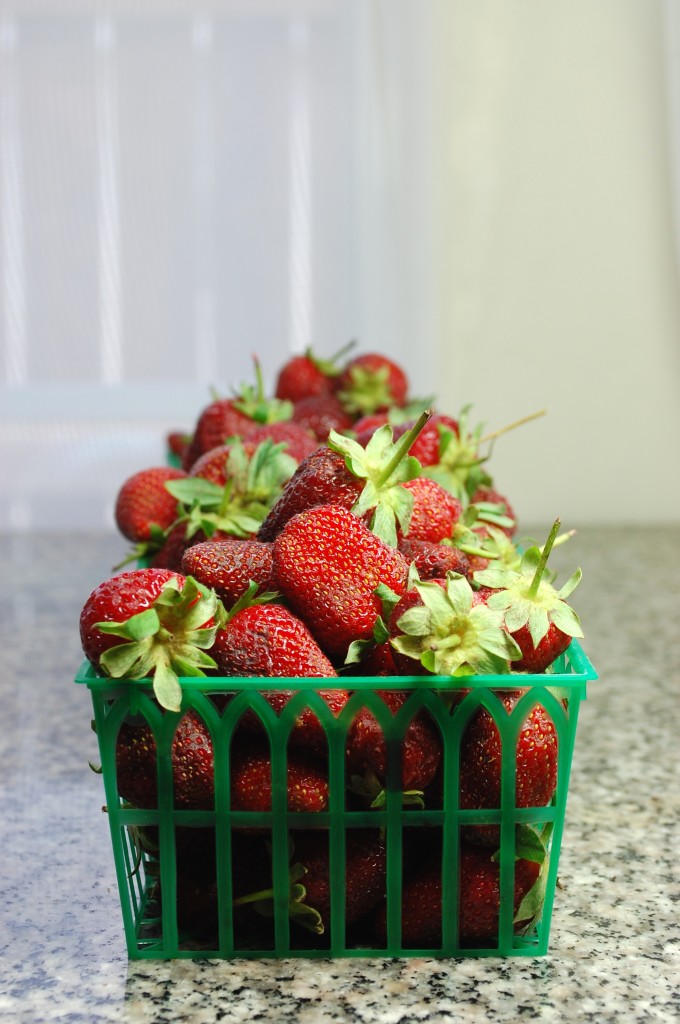 I did manage to do a little shopping in efforts to pull together a little prize package for one of my loyal readers.  Let's keep it simple comment for an entry or tweet for an extra.  Inside your prize pkg you will find the Poteet, Texas Food Show Cookbook, Strawberry Huajilla Honey and other goodies I picked up at the festival. Heads up to all my bakers, this cookbook oozes baked sweets.  Good Luck, Winner announced Monday!!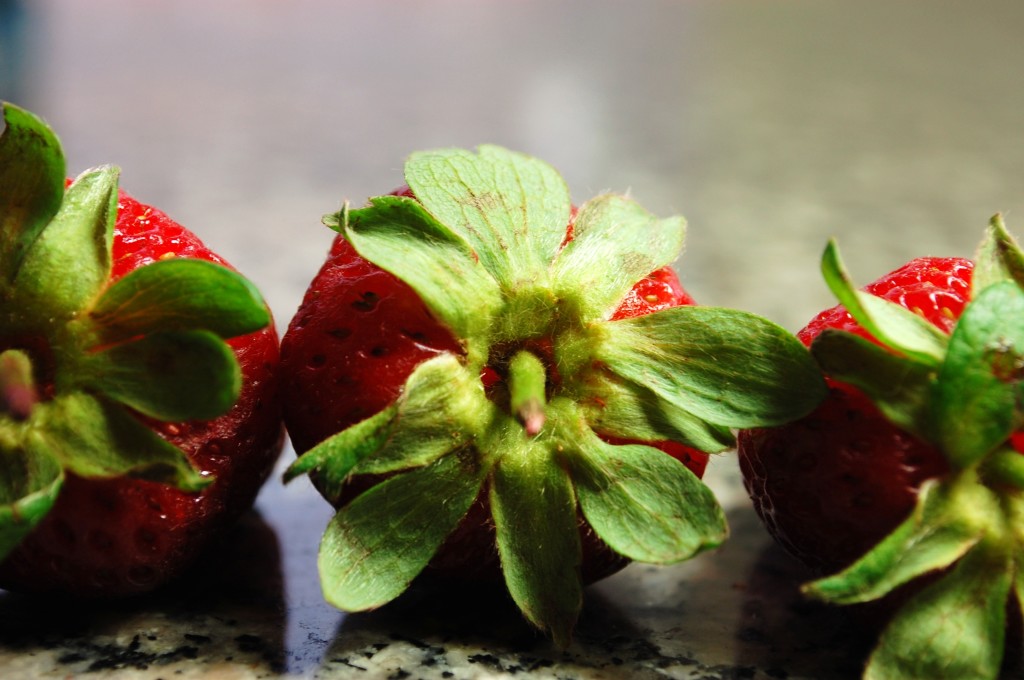 I also walked away with a pallet of local strawberries for $16.  Here is two tasty edibles that have graced my table.     
Strawberries with requeson.  Requeson is very similar to ricotta cheese.  Spread on whole wheat toast add a drizzle of agave and pile on your berries.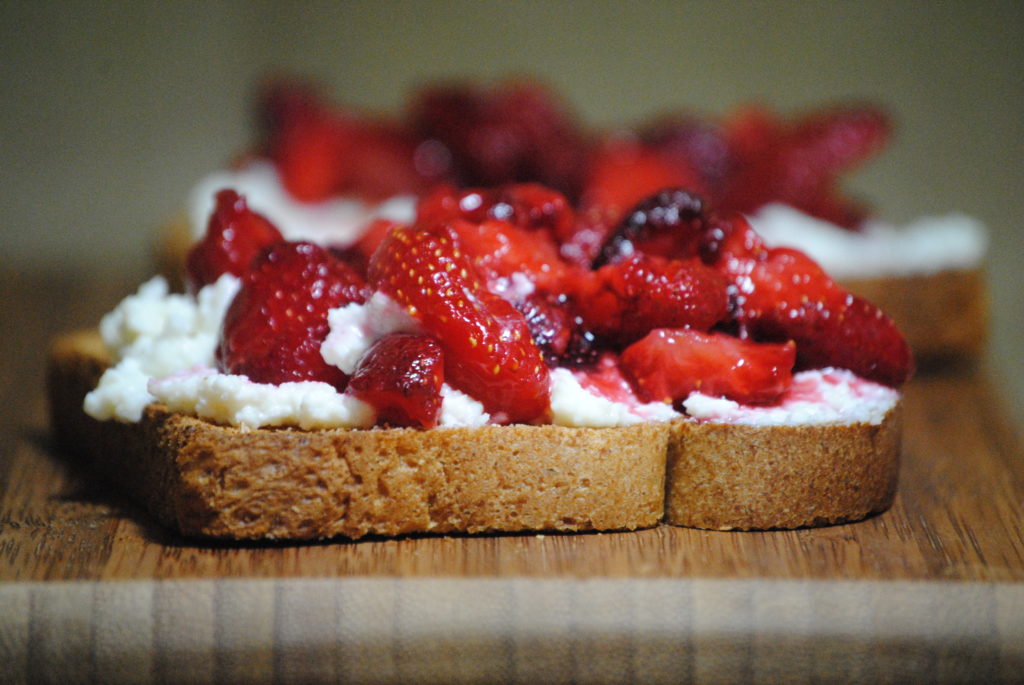 Mashed strawberries, papaya and yogurt with a sprinkle of pepitas.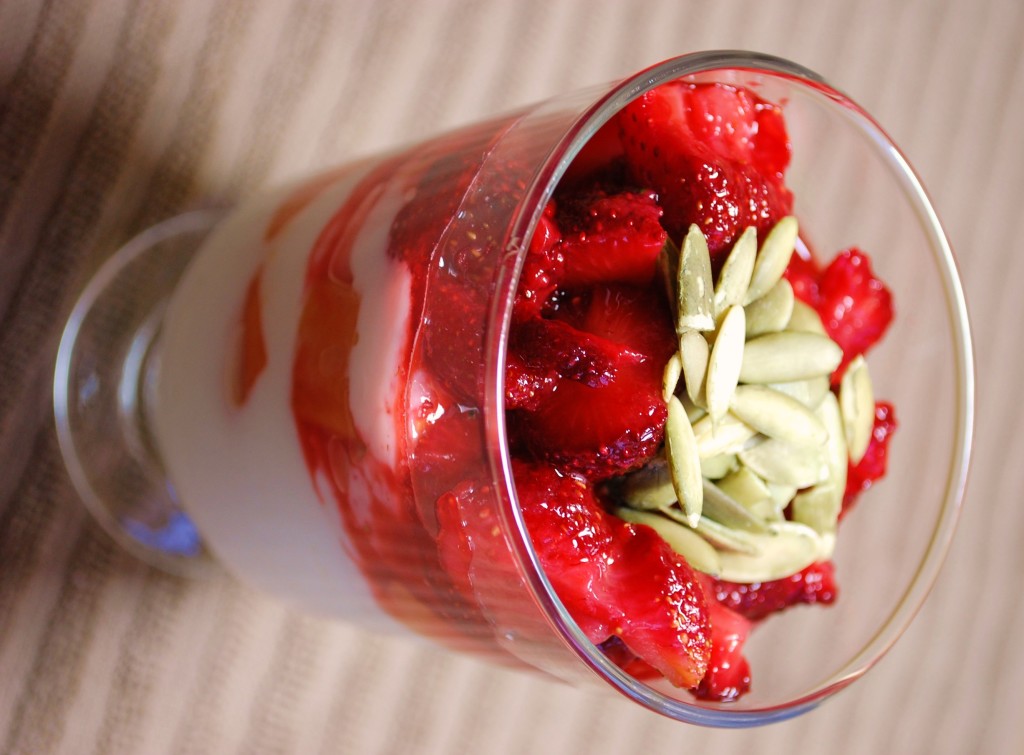 Have a wonderful week!! Sweet Life