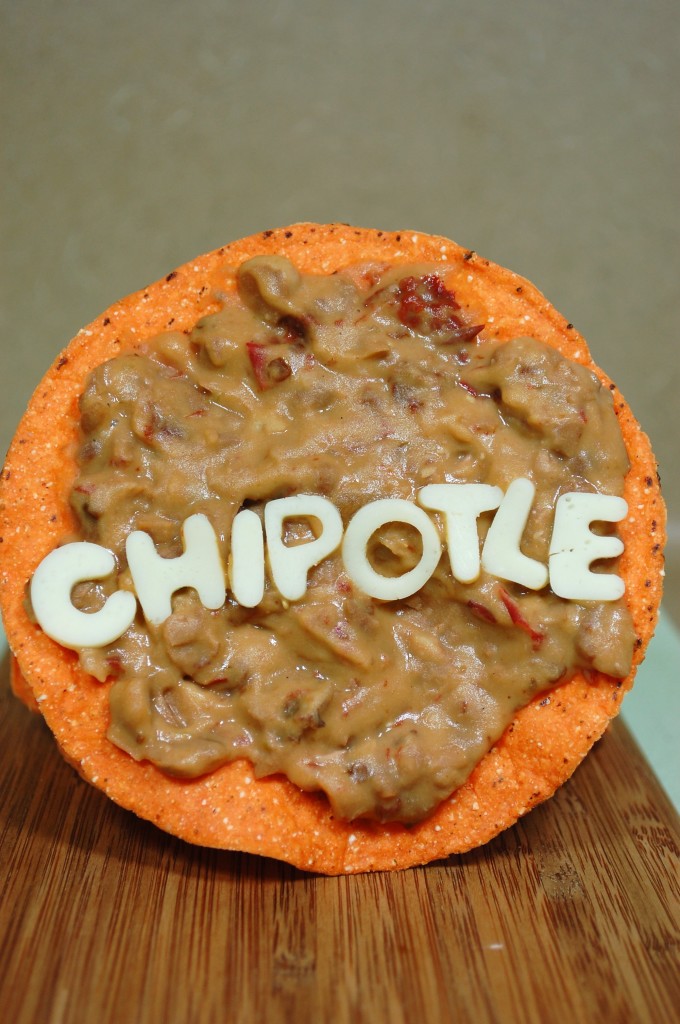 A quick dinner, perfect for Lenten meals and just plain delicious frijoles adobados.  Frijoles de olla refried with chipotle chiles in adobo sauce add a spicy kick to your tostadas.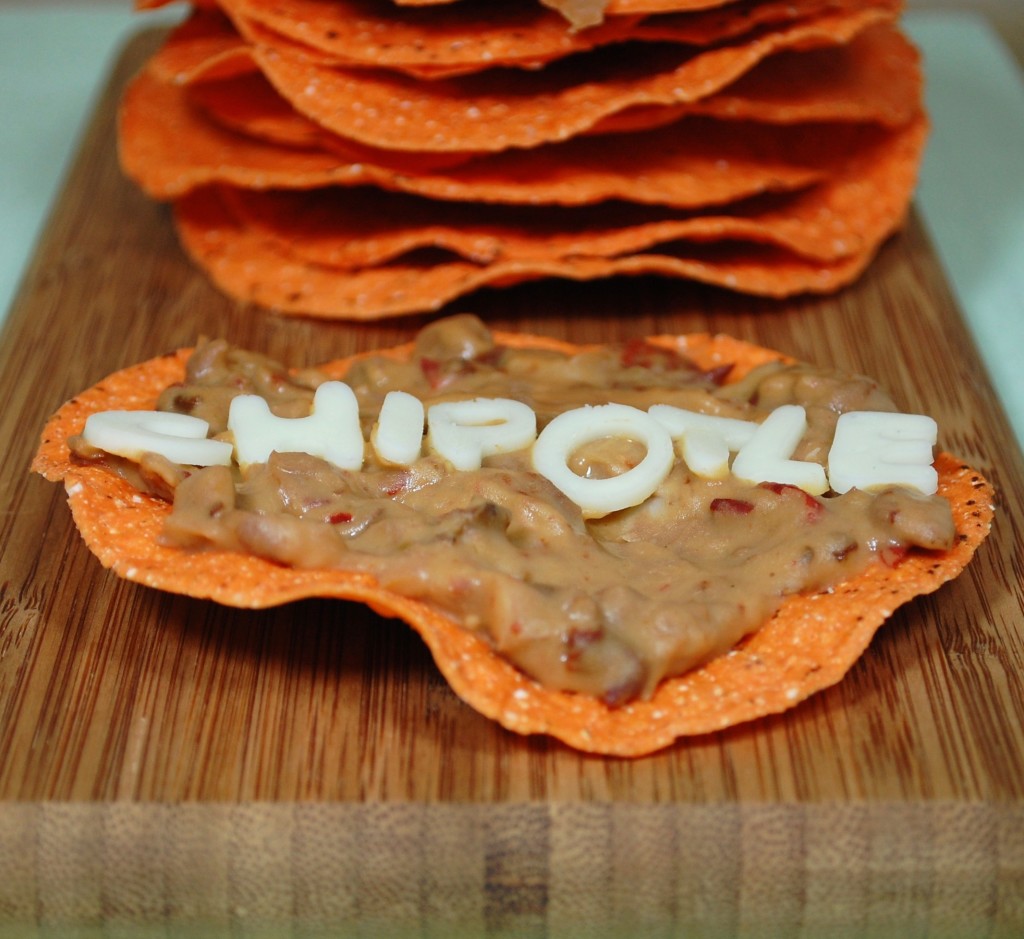 Chipotle chiles in adobo ~ Smoked jalapenos are pickled in tomato puree, vinegar, garlic, bay leaves, paprika, salt, onions and oregano. 
If heat is an issue, use only the sauce for a tamer kick.  Love heat?  Add more chipotles.  Freeze leftover chiles in a plastic bag. When a recipe calls for chipotles slice off as needed. Puree chipotles with mayo for a colorful sandwich spread or add to your potato salad for a Mexican twist.  Enjoy! Sweet Life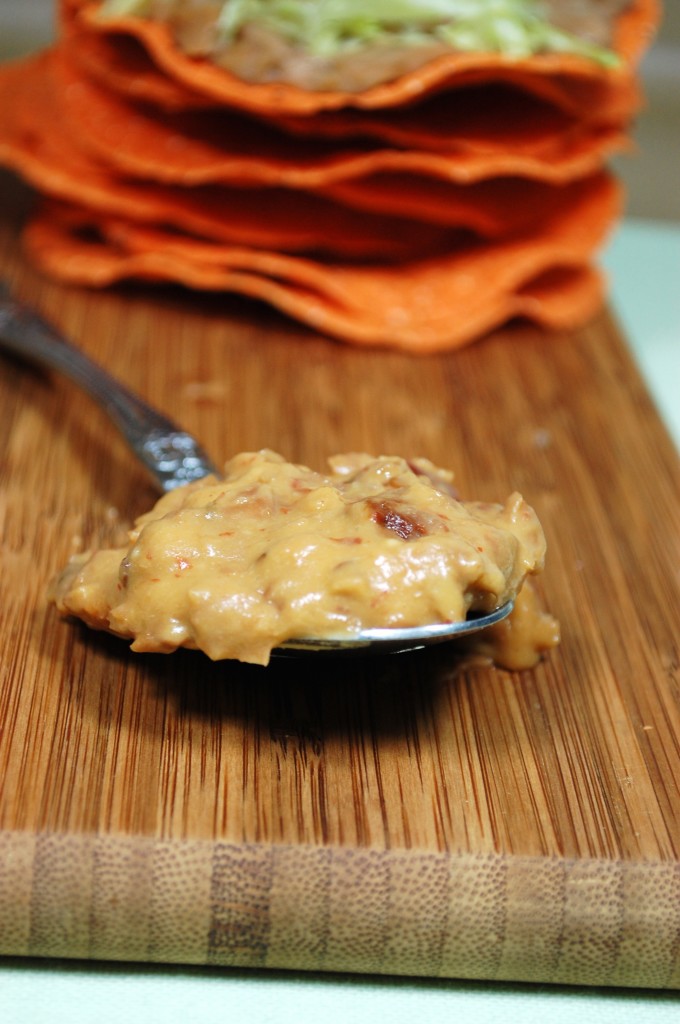 Frijoles Adobados
by Sweet Life
by Vianney Rodriguez
Serves 4
2 cupsfrijoles de olla, plus ¼ cup broth water
2 tbsp olive oil
½ onion, finely minced
2 chipotle chiles in adobo 
1 tbsp of adobo sauce 
Salt
In a large skillet over high heat add oil.
When the oil is hot add onions and stir until soft.
Add beans, bean broth and chipotle chiles and mash.
Season with salt to taste.  Spread over tostadas.
Garnishes :  crema, cheese, cilantro, lettuce, or radishes