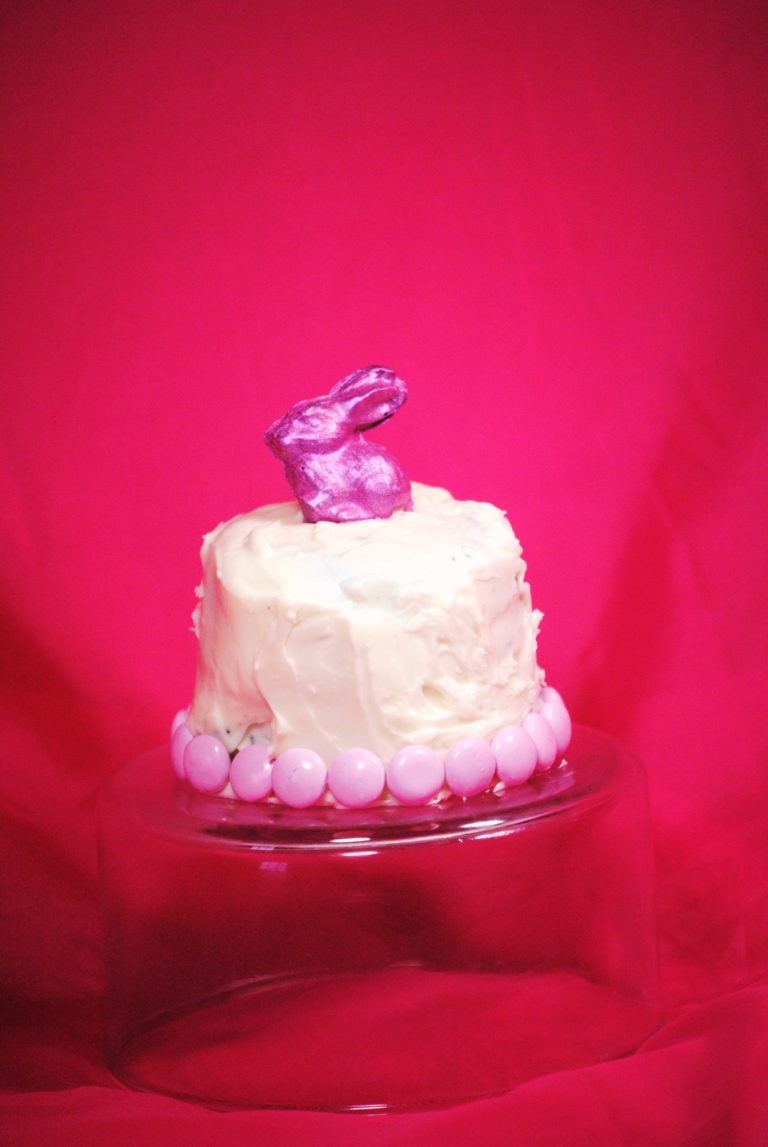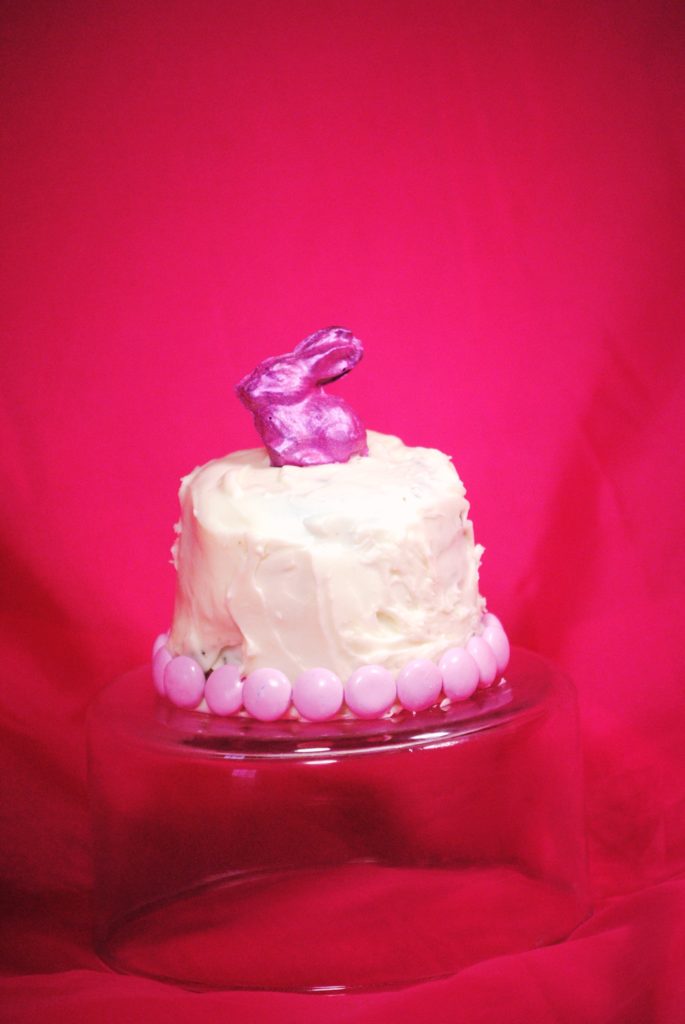 Hi everyone!! (waving) It's me Chuls, stepping in for my mom today to review a new cookbook.  Small Batch Baking for Chocolate Lovers by Debby Maugans.  When my mom told me Debby was sending us a copy of her new book I was excited.  One of the first cookbooks' my mom gave me as a gift was Debby's Small Batch Baking when I was 5.  I was more than happy to try a new set of recipes from Debby.    
I decided to try the Classic Chocolate Cake with White Chocolate Cream Cheese frosting.  With Easter so  close I wanted to decorate these tiny cakes with chocolate bunnies.  A Valentine's Day gift of luster dust from my mom gave me the perfect opportunity to personalize my homemade chocolate bunnies (I got a bunny candy mold as a early easter gift, I know I'm so spoiled!).  Of course my cake had to be decked out in HOT PINK!!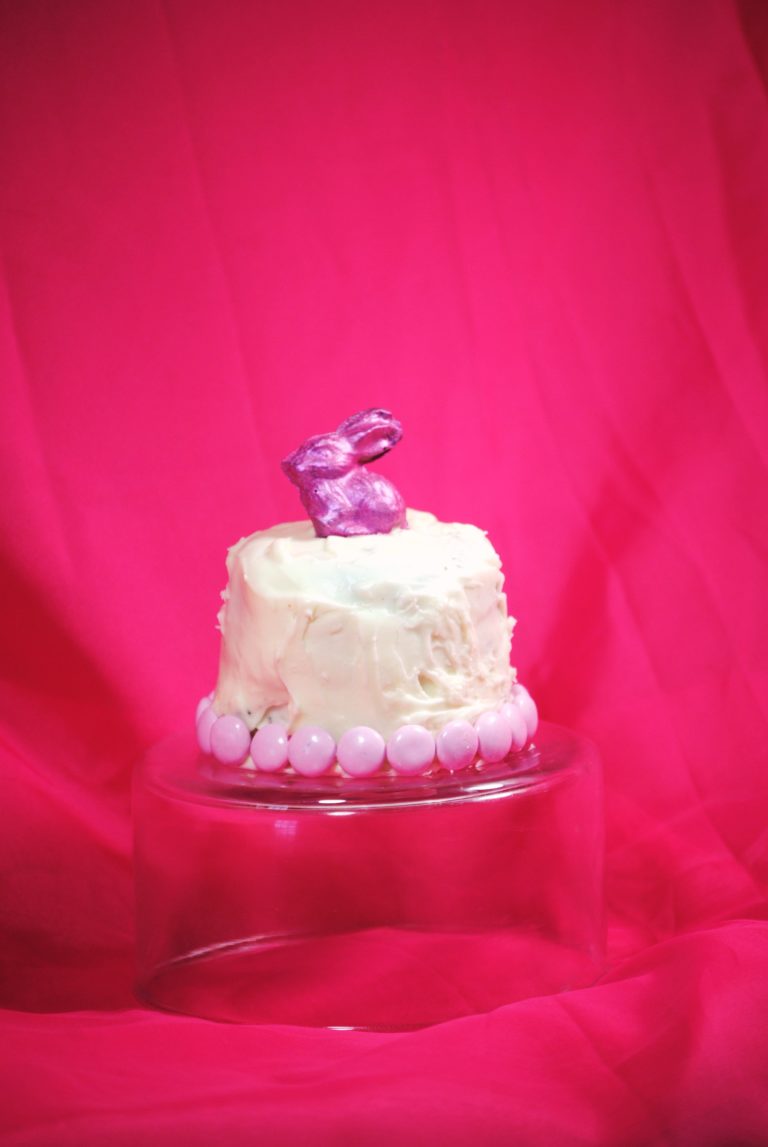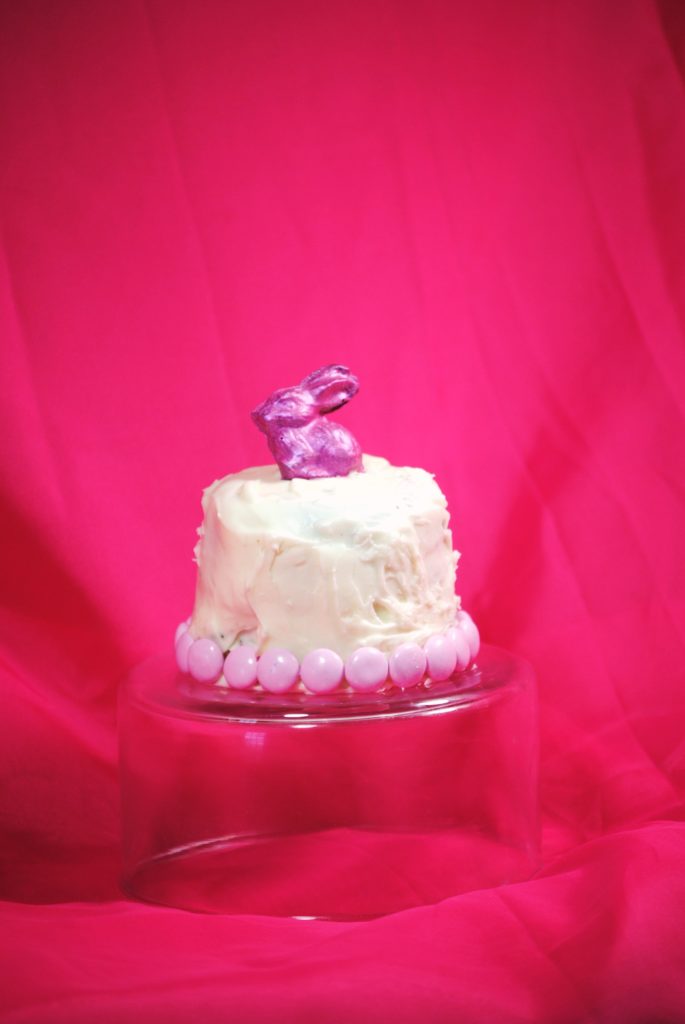 These small cakes are baked in tin cans, okay don't freak out!!  I know I did the first time we tried this, but I was 5.  So, I am sure you as cool adults will adjust quickly.  The cakes baked great and we had no trouble removing them from the can, a quick knife swirl and pop they slid out!   
I enjoy that I can walk into my mom's kitchen and bake a small scaled dessert for our evening.  The recipe's call for smaller measurements of each ingredient, so even if my mom is being extra lazy about restocking our kitchen (love ya mom!).  I can still bake.  I really liked Debby's Small Batch Baking for Chocolate Lovers.  I have jotted down a bunch of great recipes to continue practicing my baking skills.  Her cookbook contains recipes for
Small cakes and Cupcakes
Pies, Tarts and Cheesecakes
Cookie Bliss: Irresistible Treats
Ooey- Gooey Goodness: Luscious Puddings and Souffles
Bodacious Breads: Melt in your mouth Muffins, Scones, Shortcakes, and Loaves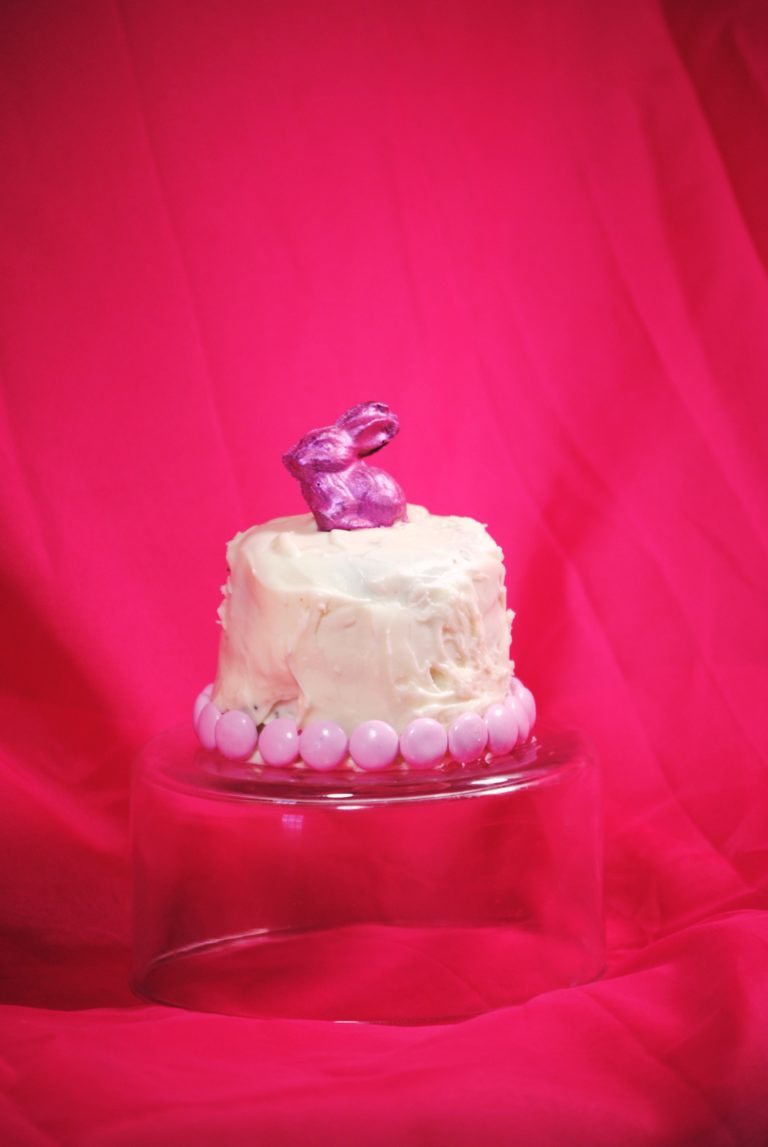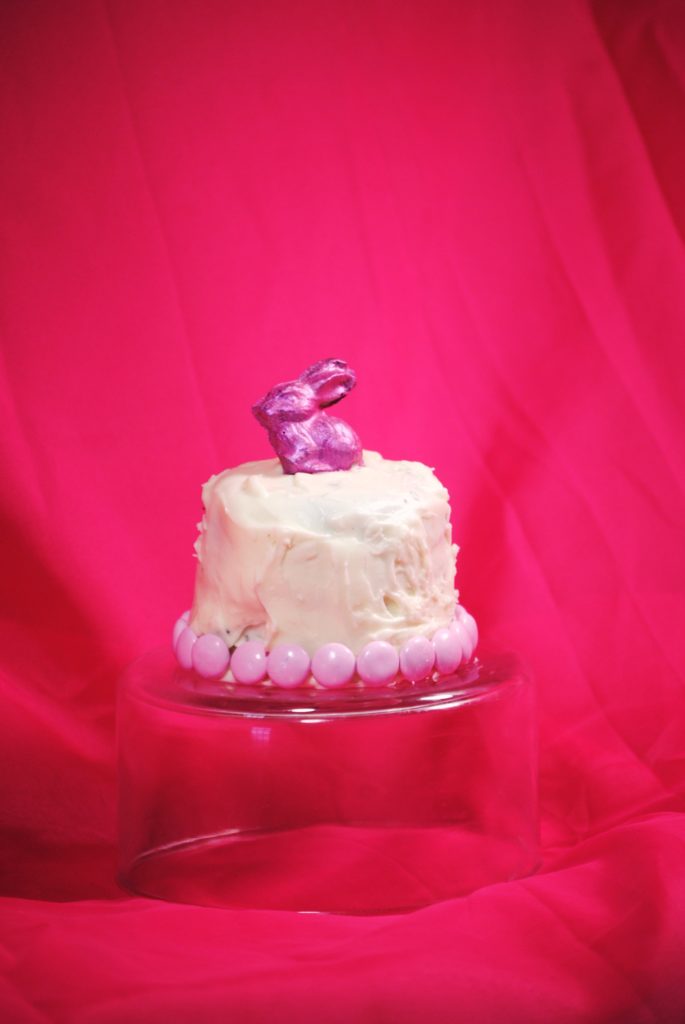 I hope you enjoyed my review and visit Debby on her site to check out her cookbook!  I hope to stop by soon, as I have been cooking up a storm with my mom.  I am in charge of dinner 3 times a week and I am trying out so many new recipes.  Peace Out! Stay Cool! Keep Cooking!  Chuls!!   
Classic Chocolate Cake
from Small Batch Baking for Chocolate Lovers
makes 2 cakes or 4 cupcakes
unsalted butter for greasing the cans
1/4 cup whole milk
1 1/2 tbsp well beaten egg
1/2 tsp pure vanilla extract
1/4 cup plus 2 tbsp all purpose flour
1/3 cup plus 1 tbsp sugar
3 tbsp unsweetened cocoa powder
1/8 tsp baking powder
1/8 tsp baking soda
3 tbsp unsalted butter, softened
Position a rack in the center of the oven and preheat oven to 350 degrees. Lightly butter the insides of two clean 14.5 ounce cans and lightly dust them with flour, tapping out the excess. Line the bottoms of the cans with rounds of parchment paper and set them aside. Alternatively, line 4 regular size muffin cups with paper liners
Whisk the milk, egg, and vanilla in a small bowl.
Combine the flour, sugar, cocoa powder, baking powder, baking soda, and salt in a fine mesh sieved placed over a small , deep mixing bowl.  Sift the dry ingredients into the bowl.  Add the butter and half of the milk mixture; beat with a handheld electric mixer on low speed until dry ingredients are moistened. Increase the speed to medium, and beat until batter has lightened and increased in volume, about 45 seconds. Scrape down the sides of the bowl. Add remaining milk mixture, and beat until well blended, about 20 seconds.
Scrape the batter into prepared cans or muffins cups. Bake until toothpick inserted in the center of one comes out clean, about 20 minutes for cupcakes and 27 to 29 minutes for cakes.  Cool 10 minutes on wire rack.  Loosen the edges of cakes from cans using a small sharp knife; invert the cans and remove the cakes.  Cool completely.  Cut in half crosswise with sharp knife.  Frost with frosting (follows) between layers and on the tops and sides of the cakes, or on the tops of cupcakes. 
~~~~~~~~~~~~~~~~~~~~~~~~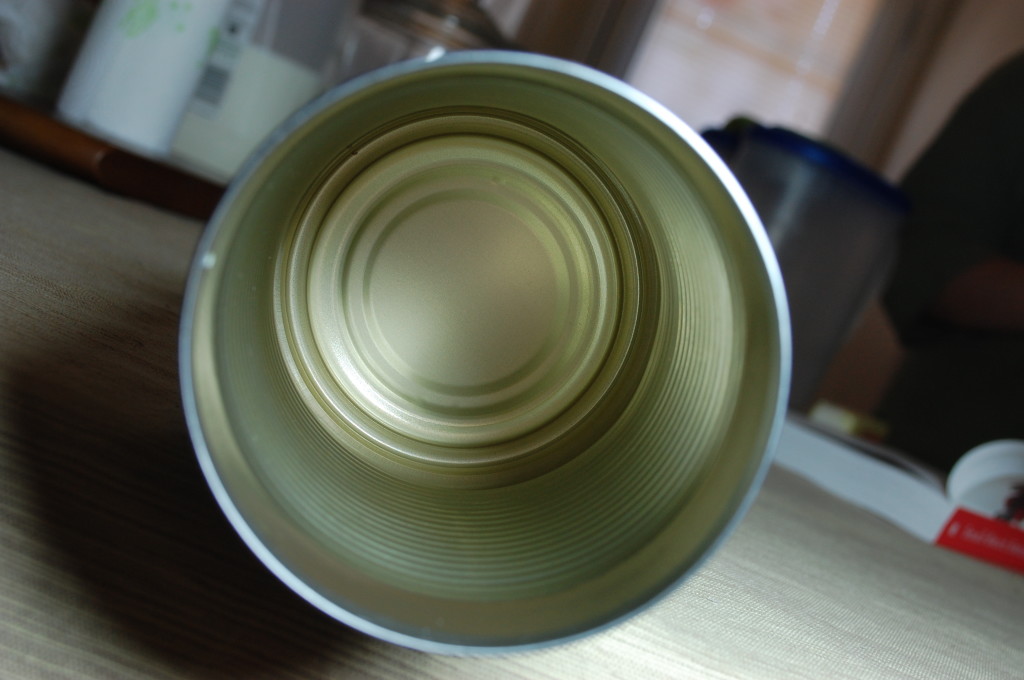 from Debby Maugans
To prepare your 14.5 ounce cans :  Remove the tops with a clean cut can opener, completely removing the entire top.  Remove the can's label, and run the can through the dishwasher or wash by hand thoroughly. Use cans that have no dents or nicks.  After use, discard the cans if you see any discoloration, otherwise they can be re- used for another baking adventure.    
White Chocolate Cream Cheese Frosting
from Small Batch Baking for Chocolate Lovers
makes 1 cup
2 tbsp heavy whipping cream
1 ounce white chocolate, chopped
3 ounces cream cheese, at room temperature
2 tbsp unsalted butter, at room temperature
1 1/2 cups confectioners' sugar
1/2 tsp pure vanilla extract
Place the cream in a small saucepan-safe cup; microwave at high power until hot, about 15 to 20 seconds. Add the white chocolate; let stand 1 minute and stir until smooth. Let cool.
Beat the cream cheese and butter in a small mixing bowl on high speed using a handheld electric mixer until smooth. Add confectioners' sugar, vanilla extract, and the melted, cooled white chocolate mixture; beat until smooth and fluffy.  
~~~~~~~~~~~~~~~~~~~
My small cakes are decorated with pink M&Ms and homemade chocolate bunnies that I painted with luster dust.  When using luster dust make sure to your chocolate is completely dry.  Condensation makes the luster dust seize and your results are spotty.   
A quick shout out to Sommer for sending our info to Debby, Thanks dude!!