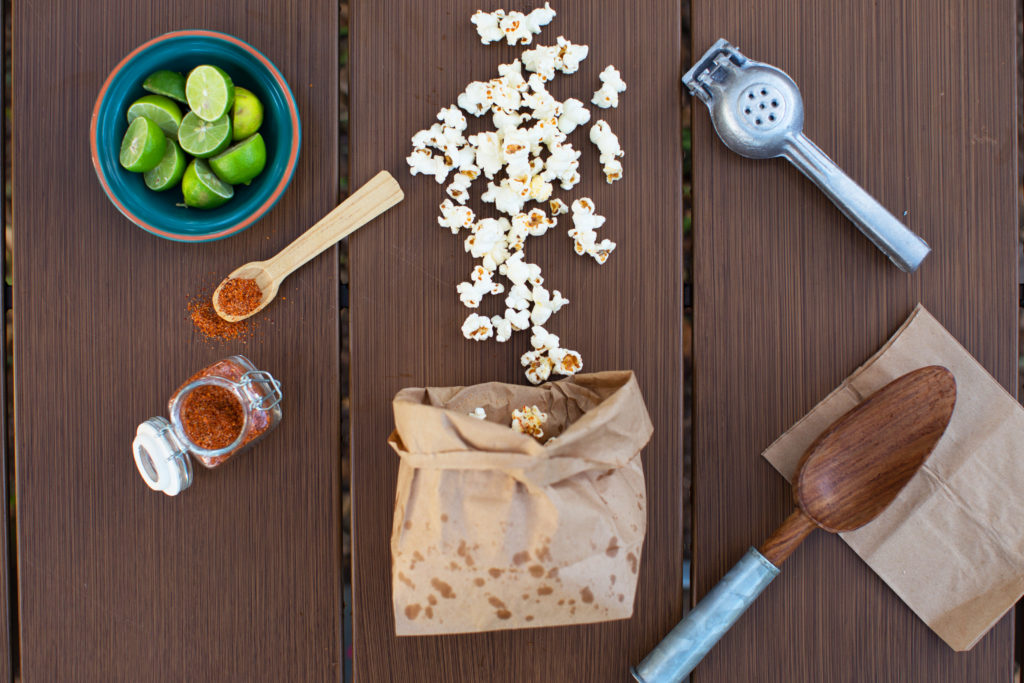 Chili-Lime Popcorn
During Fall, I love to celebrate with a festive football party stocked with all of my favorite street foods and party snacks.  One of my favorite easy snacks is popcorn and I like mine with a kick of flavor.
To keep it simple, I set out popcorn-filled cups on a tray, with a few of my favorite condiments so that my guests can prep their own popcorn and customize the flavor to their tastes.  Just grab and go, and eat to your heart's content.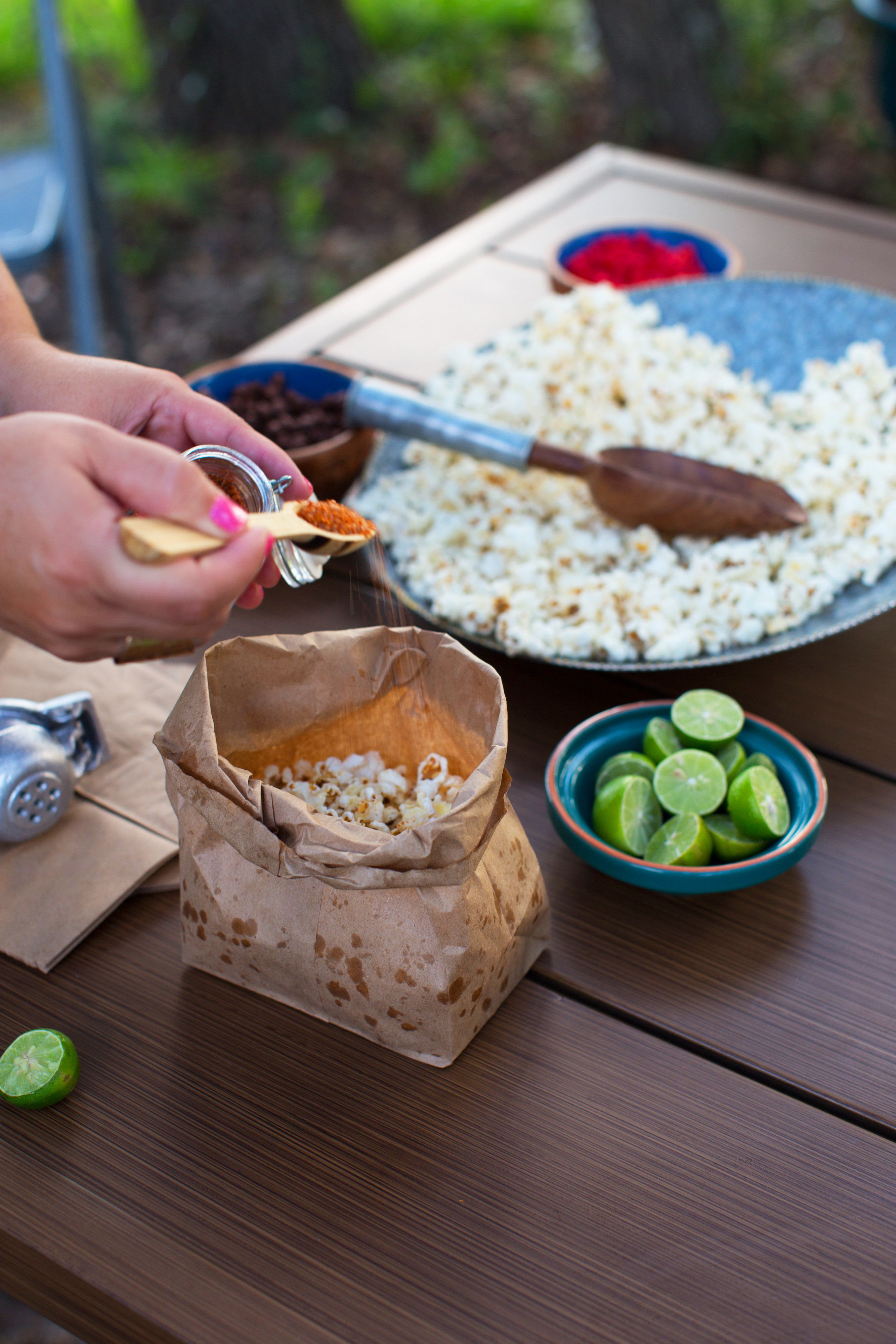 Chili-Lime Popcorn (Mexican Popcorn) Recipe
For this recipe, I use fresh limes, snack seasoning mix (like Tajín), and a drizzle of my favorite hot sauce.
I like my popcorn with lots of seasoning and plenty of fresh-squeezed lime juice.  Then I hit it with a healthy splash of hot sauce to add a kick of heat.  I'm extra when it comes to my popcorn, ya'll!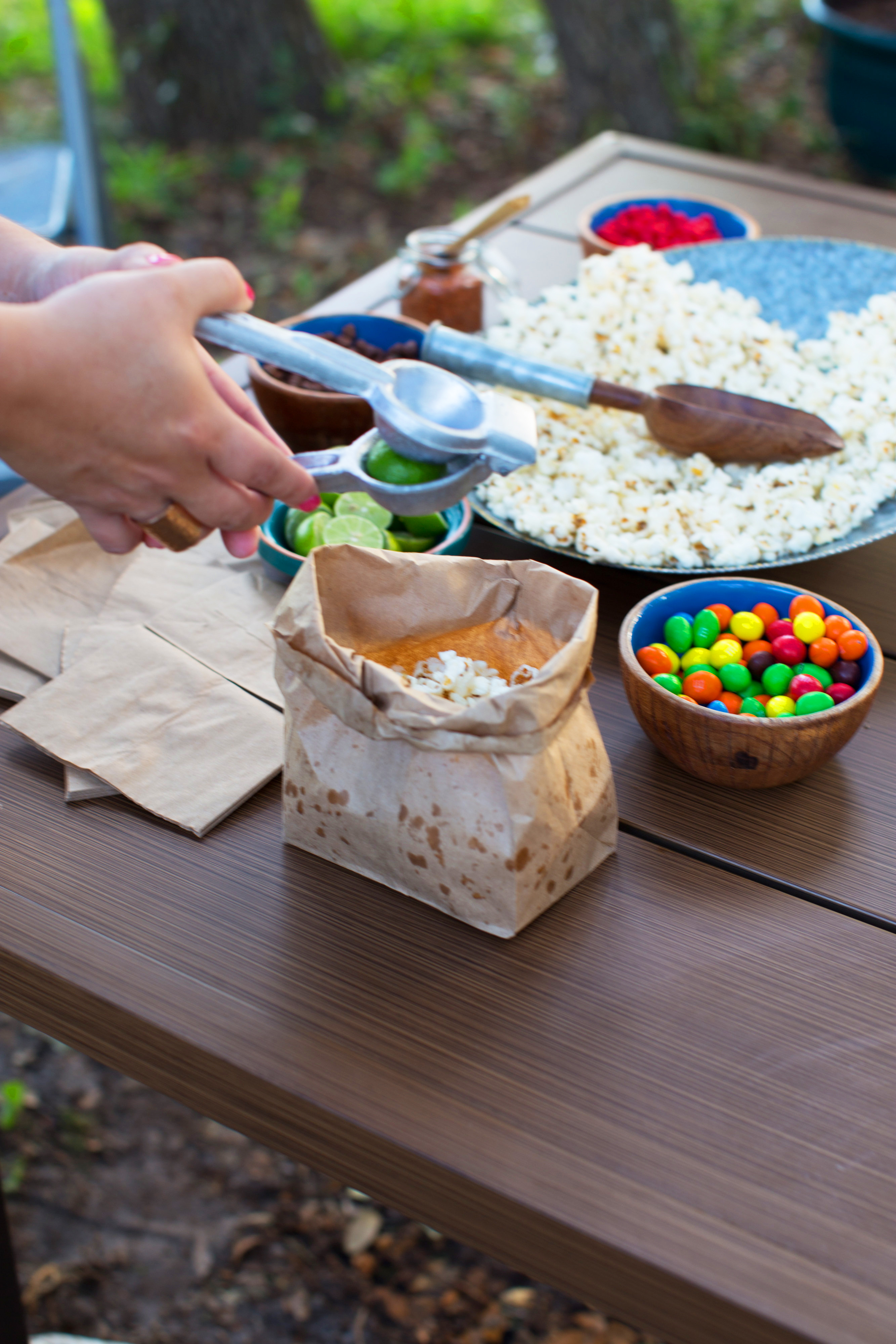 This snack is always a hit at my table and I know your guests will love it too because they can add as little or as much as they want.  So, spice up your popcorn game with these delicious, fluffy kernels sprinkled with Mexican-style chili and lime.  Serve individually in cups or in a big, delicious bowl on family movie night.
Enjoy!
Want to try popcorn in a whole new way?  Don't forget to check out my post on how to host your own DIY Popcorn Bar.
Chili-Lime Popcorn
Ingredients
Popcorn of your choice
Tajín seasoning
Fresh limes
Your favorite hot sauce (optional)
Instructions
Cook popcorn until crisp and fluffy.
Fill brown bags half way with popcorn.
Season with Tajín or Mexican spices to taste.
Sprinkle with fresh lime juice.
Add a drizzle of your favorite hot sauce (optional).
Shake to combine ingredients.