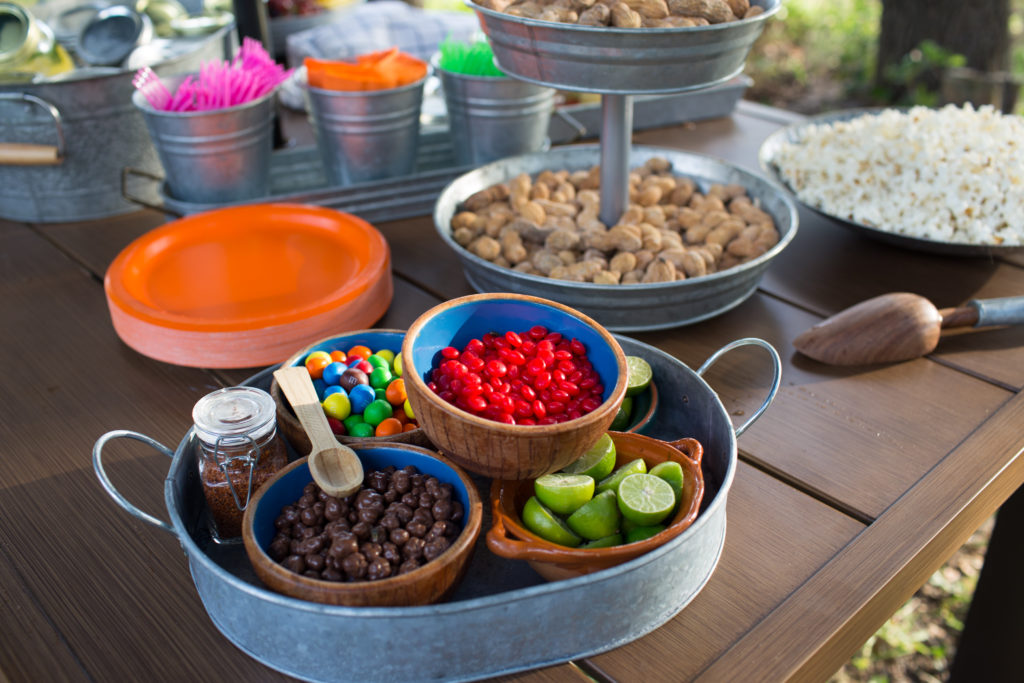 DIY Popcorn Bar
Fall is on the way and that means plenty of football parties, family gatherings and holiday celebrations.  When I entertain, I love to keep things simple, so I almost always have some type of buffet or snack bar where guests can serve themselves.  This allows me to enjoy the party with my guests and relax while they customize their own plates to their liking.
That's why a DIY Popcorn Bar is the perfect fun snack spread  for your next family movie night, birthday or holiday party. Anytime is a great time to come together for mix of buttery popcorn and delicious treats!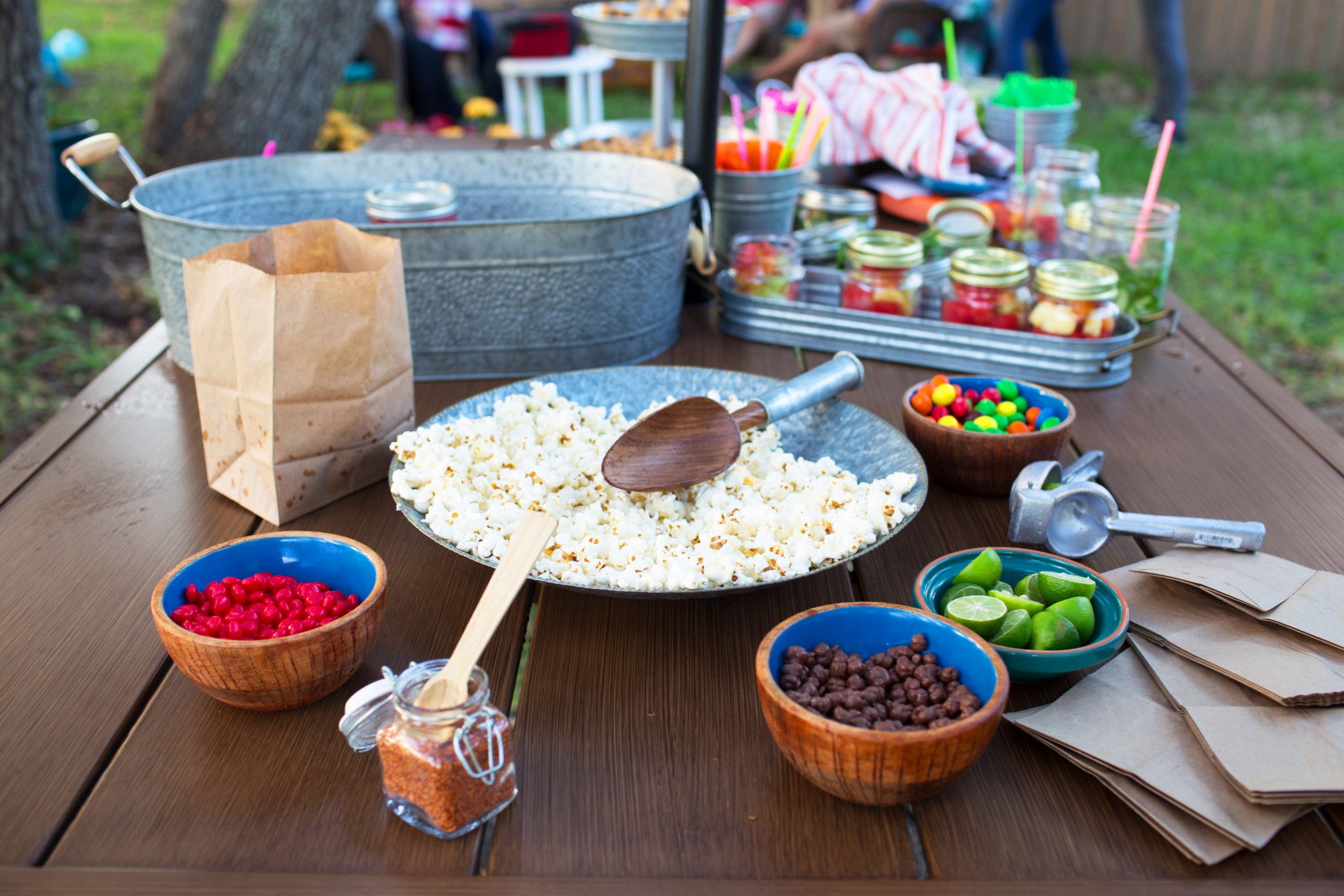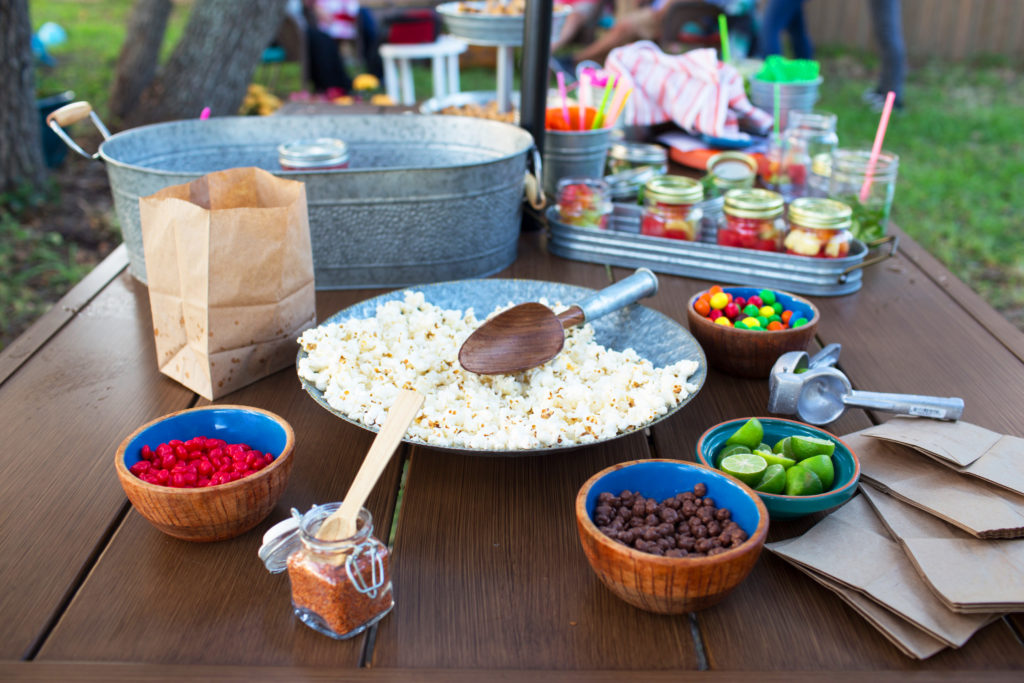 How to Setup a DIY Popcorn Bar
At my popcorn bar, I like to have a mix of sweet, salty, spicy and sour toppings.  That way there's something for everyone and you can get a lot more creative with the types of mixes you can create.
For my last popcorn bar, I served up some fresh-popped kernals with a side of fruity candies, chocolates, snack seasoning (like Tajín) and lime.
Setup your serving area with small brown bags that guests can fill with popcorn and add their favorite toppings to.  Once all their ingredients have been added, guests can close up their bags and shake, shake, shake until the contents are fully mixed.
Once done, simply open the paper bag and enjoy this delicious treat by the handful.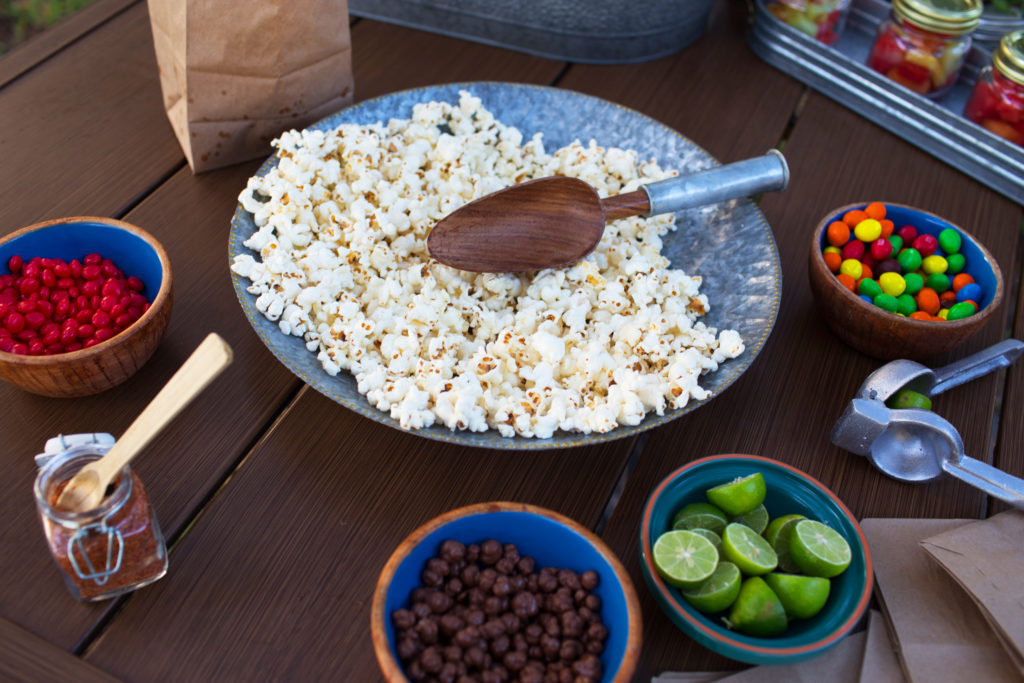 I love my popcorn with a healthy dose of chile and plenty of fresh lime juice.  Have you ever tried your popcorn this way?  Why not try my recipe for Chili-Lime Popcorn?  It packs some intense flavor and is still my favorite way to enjoy a salty, buttery, delicious bag of popcorn.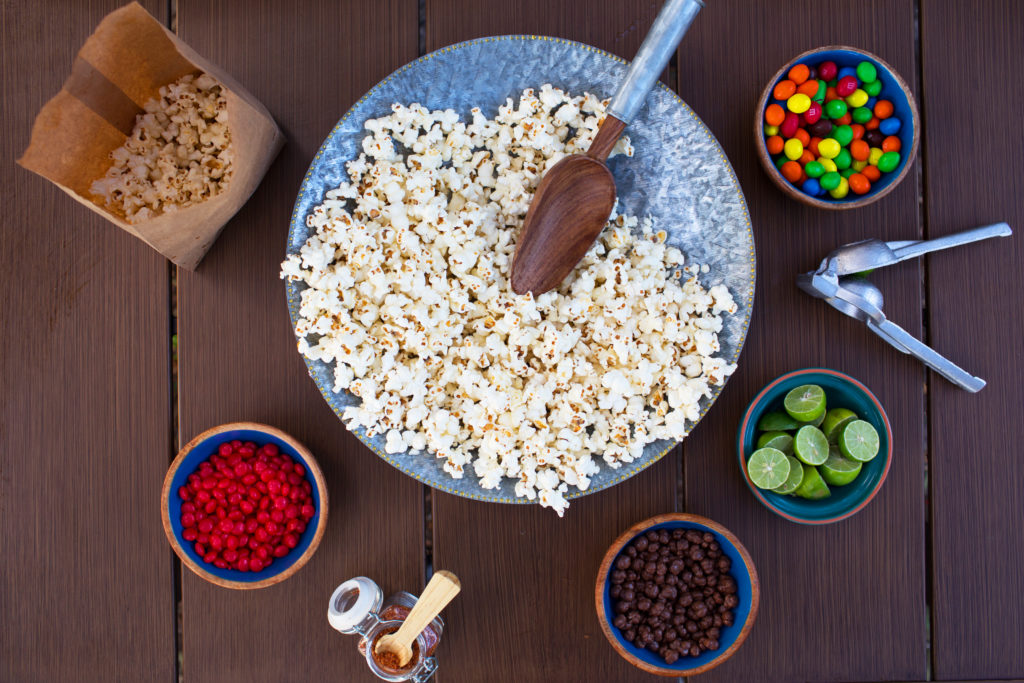 Are you ready to plan your own DIY Popcorn Bar?  Here's what you'll need to get started:
DIY Popcorn Bar
What you'll need:
Enough popcorn for all of your guests.
4-6 toppings for guests to choose from.
Serving bowls and spoons for popcorn and each topping.
Small individual paper bags to serve the popcorn in.
Any seasonings you'll add to your popcorn.
Handheld lime juicer (optional).
Instructions:
Setup your popcorn and toppings on a table so all of your guests can make their own unique mixes.
Invite your guests to fill their bags with popcorn and their favorite toppings.
Shake, shake, shake.
Enjoy!