Chocolate Ancho Chile Cake is a rich and moist one bowl chocolate cake. A touch of spice from ground chile ancho helps to intensify the chocolate and the cinnamon flavors while adding warmth to the cake. Topped with homemade cinnamon chile whipped cream this cake is perfect for entertaining.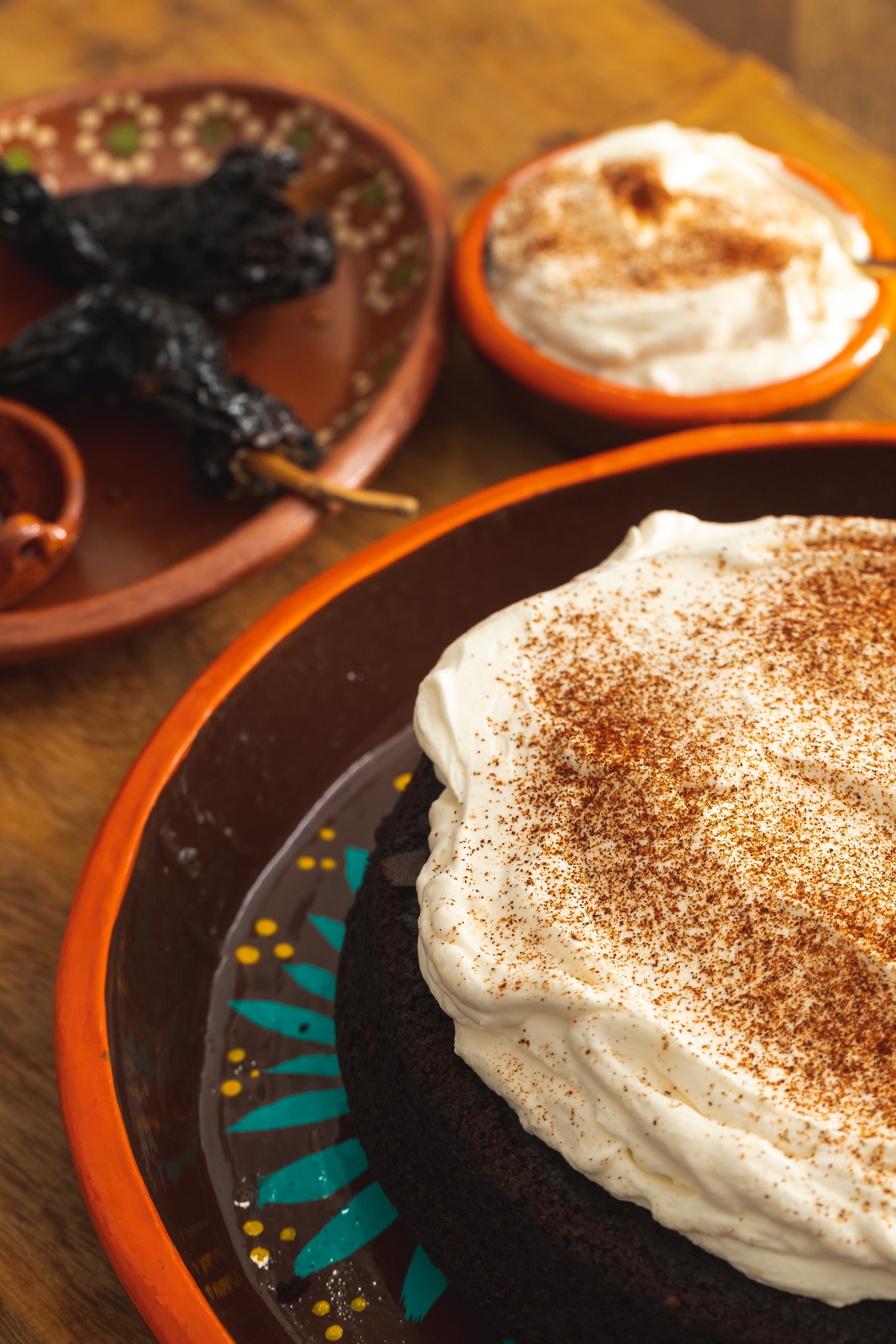 This chocolate cake has all the flavors I love – chocolate, chile and cinnamon. A touch of spice from ground ancho chile adds a wonderful touch to this cake and brings out the chocolate and cinnamon flavors quite nicely.
It's also a one bowl cake recipe which is always a yes please for me. I love baking pero, let's be honest cleaning up after a baking session is horrible. Gimme all the one-bowl cake recipes.
My chocolate ancho chile cake comes together quickly in one bowl. Pair a slice of this cake with a cup of cafe spiked with tequila reposado for a fabulous Sunday brunch idea!
I know what you are thinking… Spicy AND chocolate combined in one cake?
I promise this cake is sweeter than you think. The ground ancho chile adds more warmth than it does heat.
Also, I top this cake with a thick heavenly layer of freshly whipped cream spiced with ground cinnamon, sugar and a dash of ground chile ancho – it's perfection on this cake.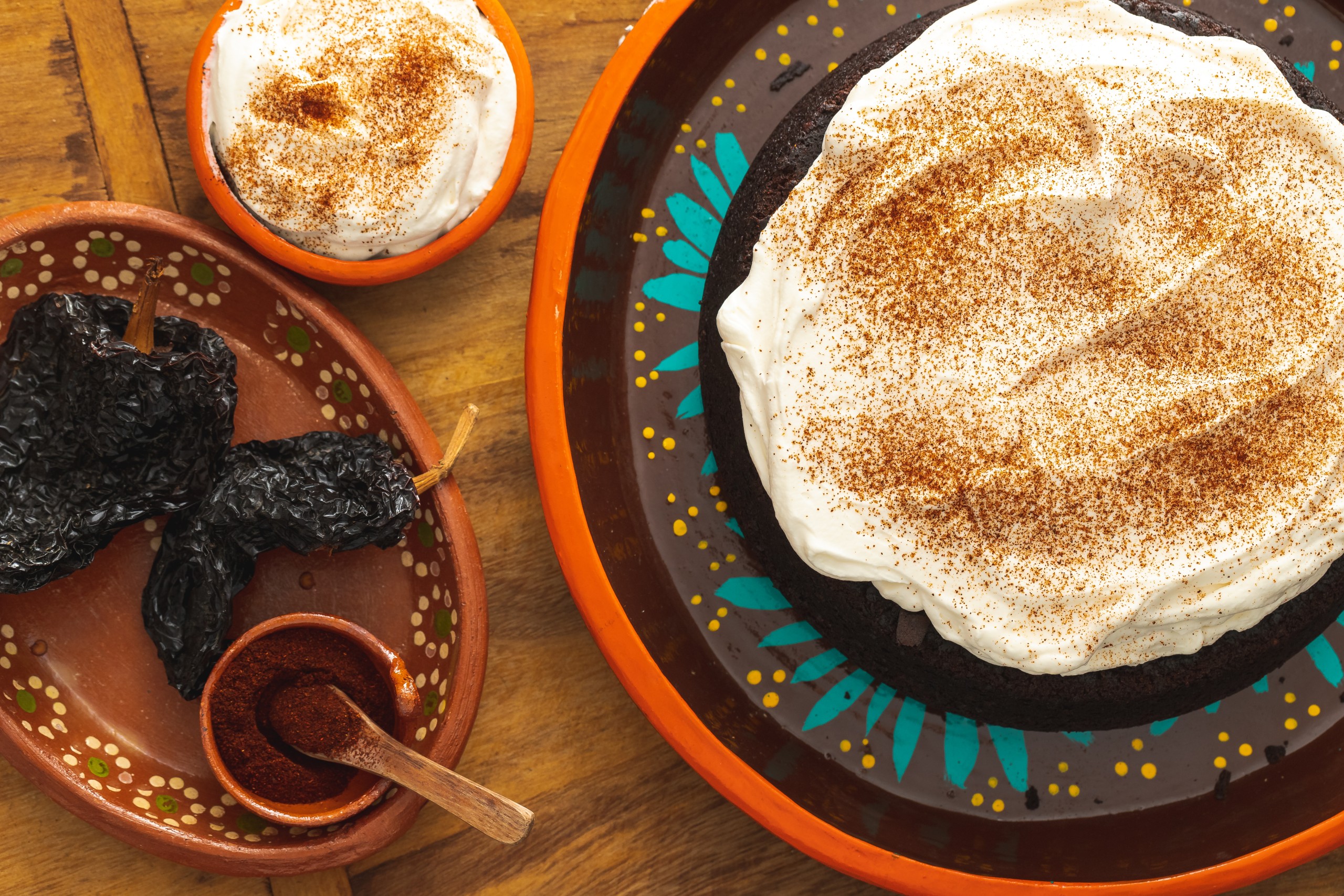 WHAT IS GROUND ANCHO CHILE?
Ground chile ancho is made from grinding dried ancho chiles.
Fresh poblano peppers are allowed to ripen on the plant until they turn red, then are picked and dried where they become ancho chiles.
Ancho Chiles have a deep rich flavor and mild to medium heat. Their flavor is somewhat sweet and a little raisin like. Ancho chiles are most commonly used in Mexican cooking and is a staple in pozole and tamales.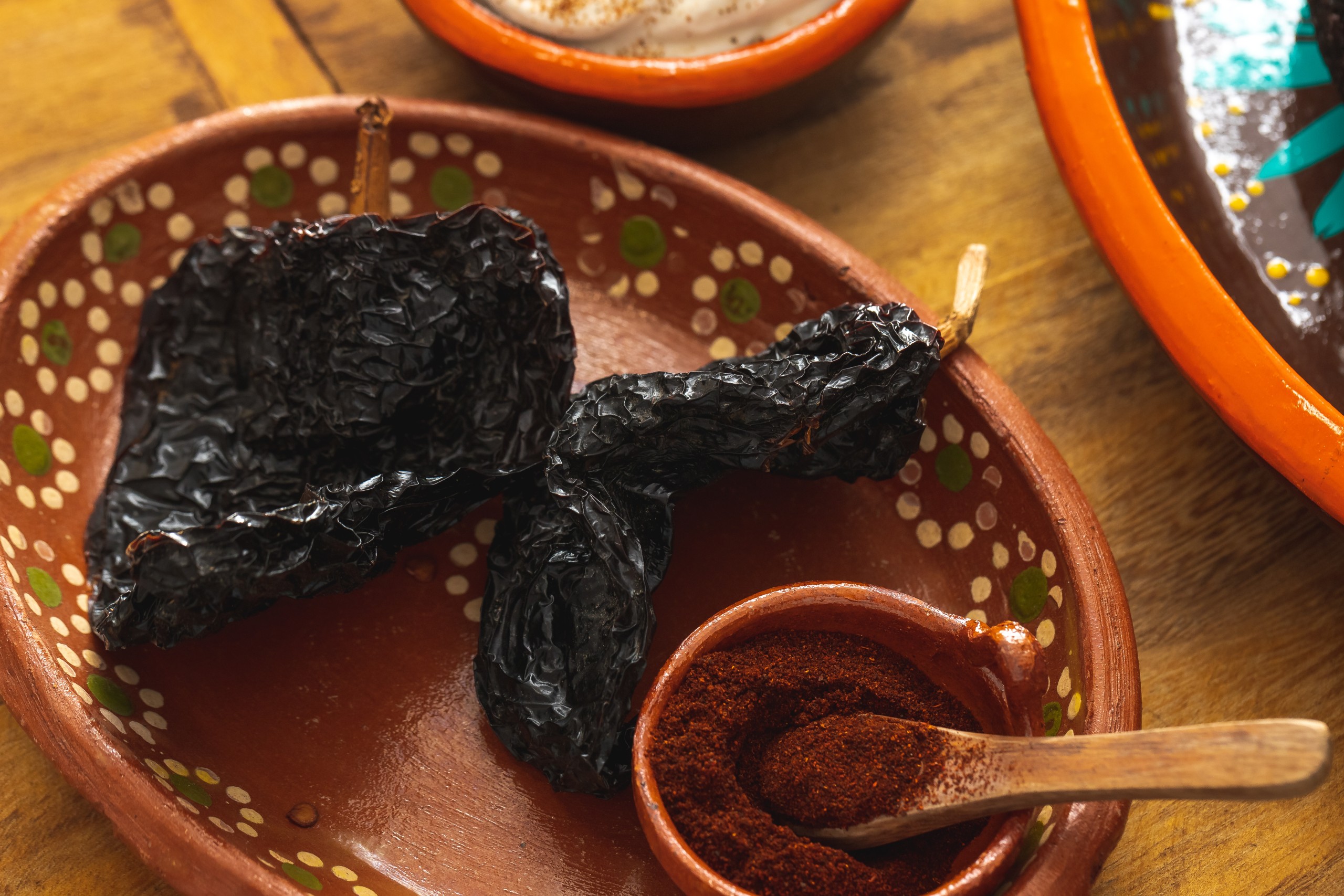 Today I am excited to share my recipe for Chocolate Ancho Chile Cake sweetened with Imperial Sugar.
Find the complete recipe here for Chocolate Ancho Chile Cake
This recipe was created as part of my partnership with Imperial Sugar. You can find the recipe here.
While you're there, be sure to follow my profile for my latest recipes with Imperial Sugar – there is so much yumminess coming your way!
Fun recipes also made in collaboration with Imperial Sugar –
Tascalate, a refreshing cocoa drink
Brown Sugar Carnitas, made in the slow cooker
Tepache, a fermented drink made from pineapple rinds