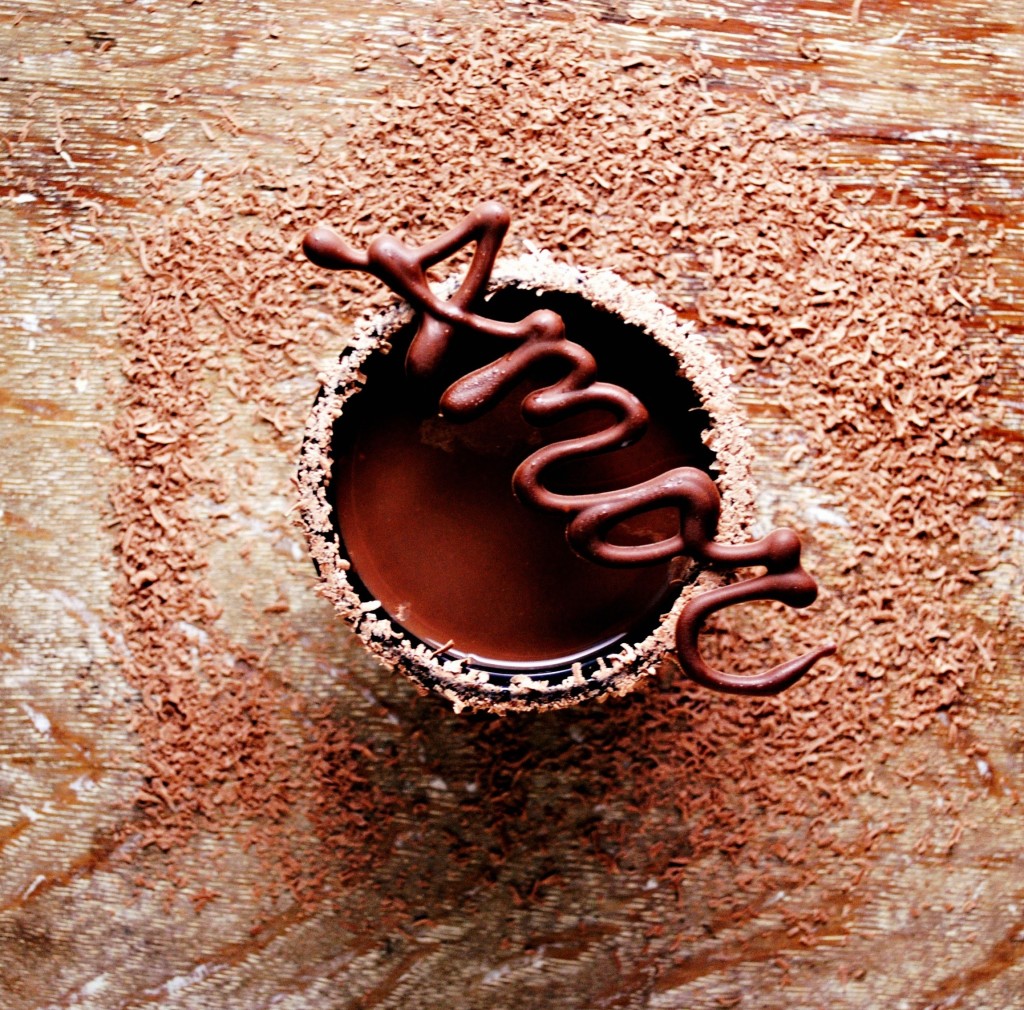 Chocolate Margarita
Guess what I'll be sipping on February 14th?  Okay scratch that… Guess what I'll be sipping on from now until my birthday.
Chocolate and Tequila 
Really, can the world get any sweeter?  My love of tequila has taken on a whole new level of intensity since these two flavors happily married.  I mean what more can a girl ask for this Valentine Day?
Roses, yes thank you.
A sweet card, oh how thoughtful.
A shiny piece of jewelery, your too kind.
A great bottle of tequila and gorgeous chocolate,  te adoro carino!
Does my hubby know me or what?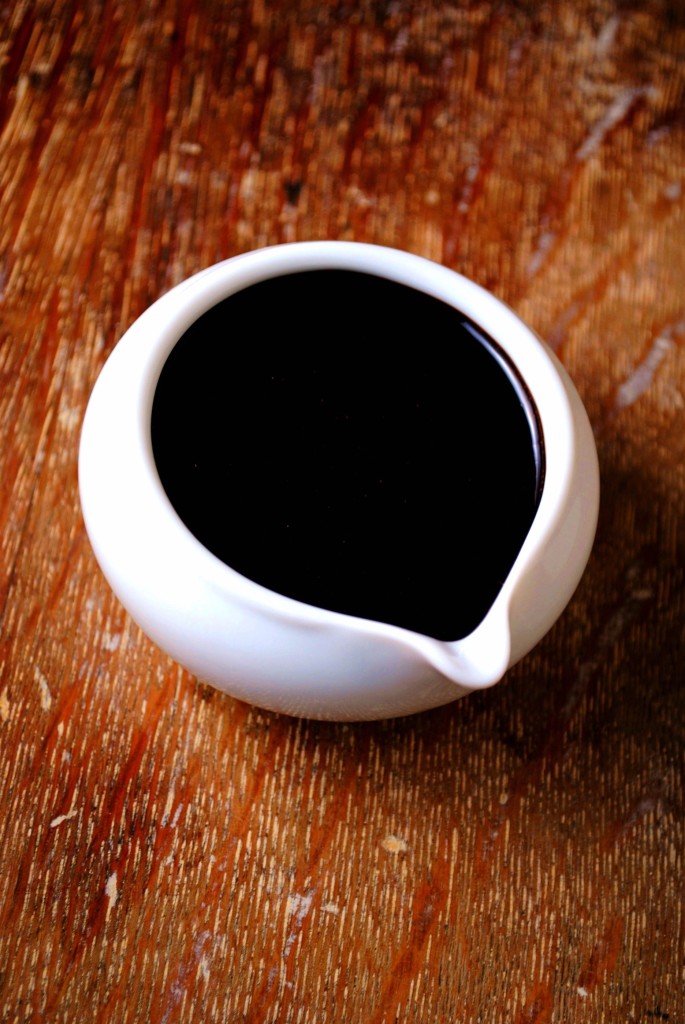 What makes this margarita really shine is the homemade chocolate syrup.  After researching recipes online I found they all pretty much called for pre packaged syrup. Being that it is February, the month in where every morsel that graces my lips is dripping in chocolate I thought why not make a batch of homemade syrup just for margaritas.
The recipe makes plenty for margaritas and even a bit more for 3 tall cold glasses of chocolate milk for the hubby and kiddos.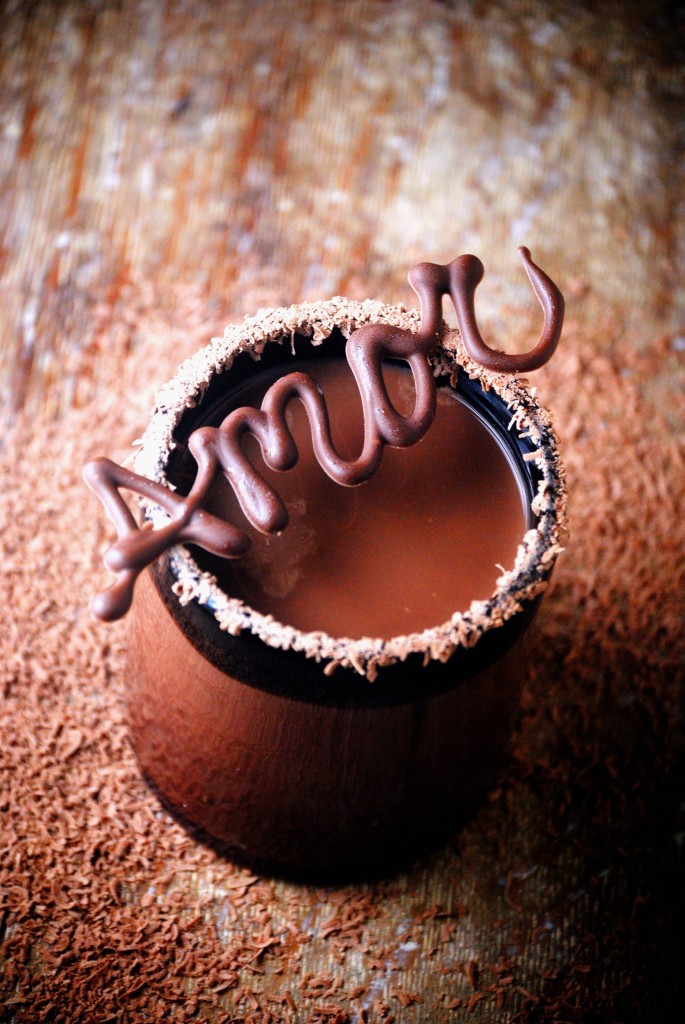 A quick warning this Chocolate Margarita is no chocolate shake, no watered down chocolate concoction.
Mix up a pitcher and adjust to your preference.  Use the best quality chocolate you can find and don't skimp on the liqueur.  Enjoy!
Chocolate Margarita
Ingredients
For Chocolate Syrup

¾

cup

sugar

½

cup

unsweetened cocoa powder

½

cup

water

Pinch

of salt

1

tsp

vanilla extract

For Margarita

½

cup

chocolate syrup

¾

cup

tequila

¼

cup

heavy cream

1/3

cup

Cointreau

1/2

cup

chocolate liqueur

1

tsp

freshly ground canela

Mexican cinnamon

Shaved chocolate for the rim

2

tablespoons

chocolate syrup for rim

Chocolate for garnish
Instructions
Chocolate syrup (can be made up to a week ahead). In a saucepan combine sugar, cocoa, salt and water over medium high heat. Whisk to combine and remove any lumps.

Bring to a boil. Allow to boil for 4-5 minute until syrup has thickened.

Add vanilla, whisk and remove from heat. Cool and store in fridge until ready to use.

Syrup can be stored in fridge for up to one month.

For Margaritas

Dip or brush margarita glass with chocolate syrup and dip into shaved chocolate.

Place in freezer. In a pitcher combine chocolate syrup, tequila, heavy cream, cointreau, chocolate liqueur, canela. Whisk to combine, taste and adjust if needed. Chill and serve cold.
Crave more Sweet Life?  Subscribe and receive fresh new plates delivered directly to your email.
Follow along on Facebook or join in on the conversation on Twitter.
 Check out my recipe index for more fab margaritas.
I'm submitting this to La Cocina de Leslie's Food of the Month Club, stop by her site to join in on the fun!!