Citrus Marinated Carne Asada Tacos juicy grilled beef carne asada marinated in plenty of South Texas citrus is a quick & easy weeknight dinner.
All the flavors of your favorite taqueria style tacos at home, winning.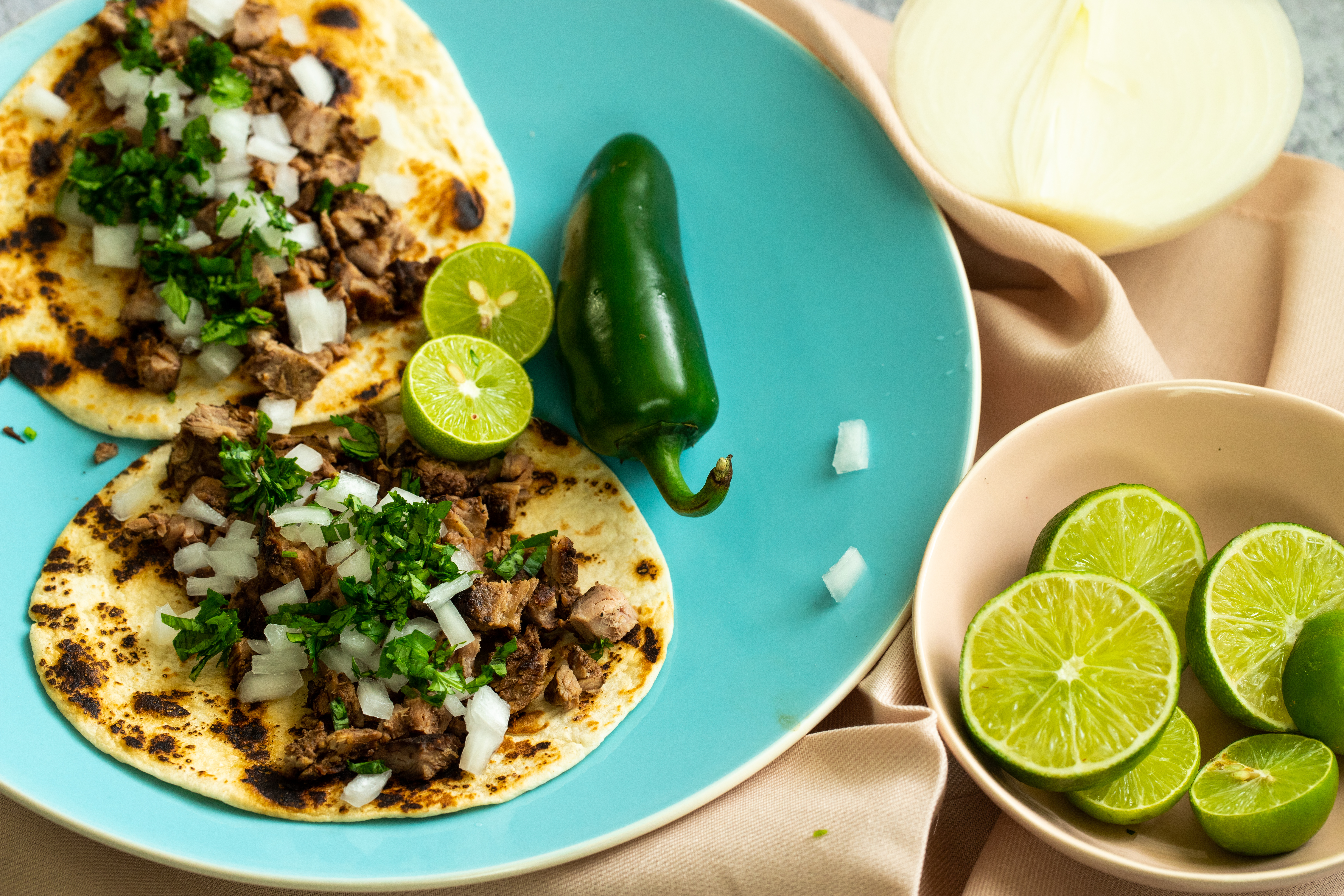 "Dos de carne asada tacos con cebolla y cilantro," is mi carino's order whenever we go out for tacos. He loves carne asada, diced finely served in a warm flour tortilla topped with plenty of diced onion and cilantro.
For his birthday he requested we cook at home instead of going out for dinner like we usually do. I wanted to make him something special that he would enjoy, so I knew it was time to rec-recreate his favorite taqueria tacos, carne asada. Bring on the citrus marinated carne asada tacos
Simply put carne asada is grilled and sliced beef, seared to seal in juices and served in tacos, burritos or with rice and beans.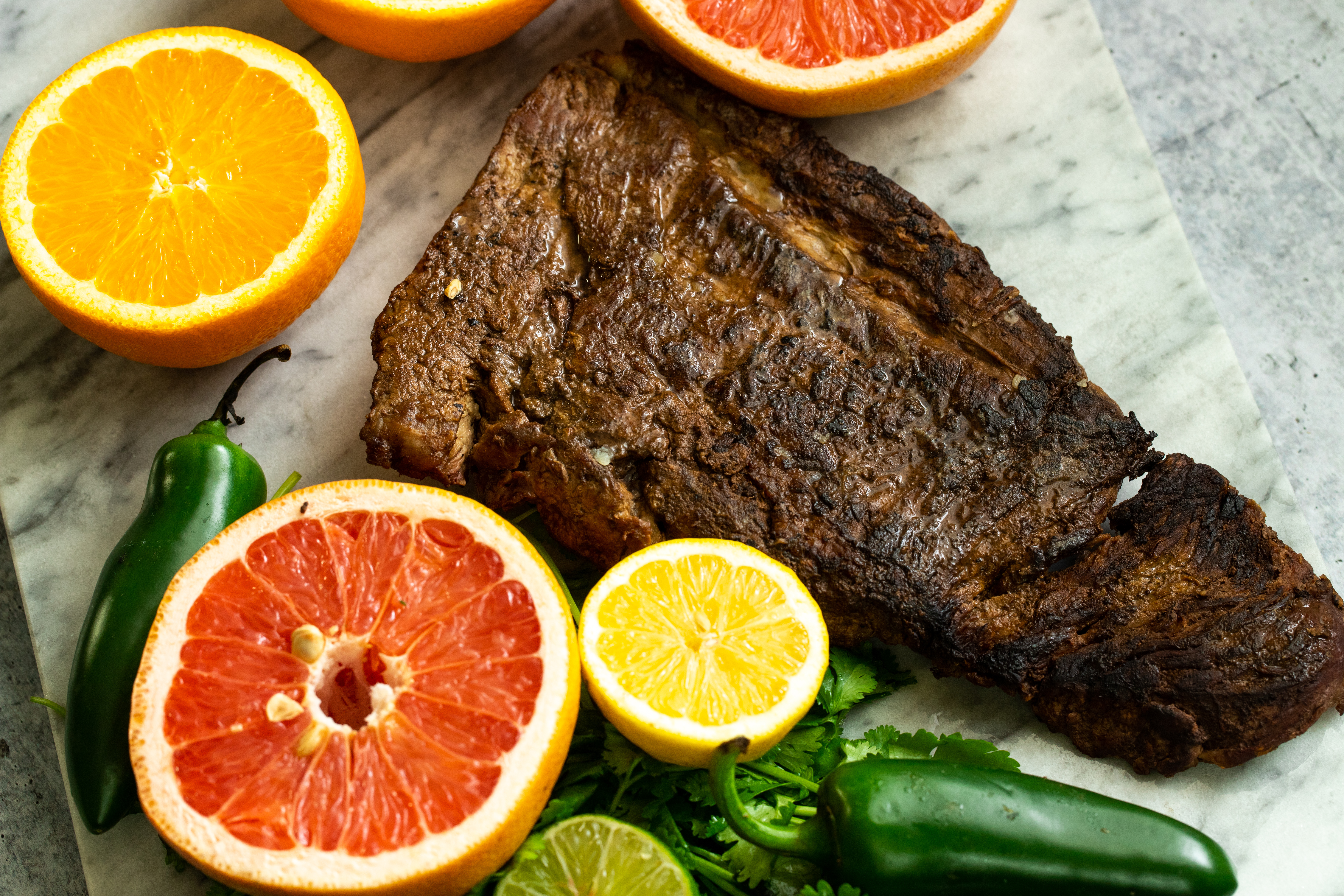 For this recipe, I am using Rumba meats Beef Flap Meat. Once the butcher's best-kept secret, Beef Flap Meat has seen a recent rise in popularity thanks to its hearty texture and robust flavor. This celebration-worthy cut is relatively affordable and perfect for feeding a crowd. Its coarse grain allows it to soak up the flavors of any marinade, but it has plenty of rich flavor on its own. Beef Flap Meat is best when grilled over high heat – the end result is a juicy, flavorful inside with delicious crispy, charred edges.
I wanted to give the carne asada a taste of South Texas so I marinated the beef in plenty of fresh citruses – valley lemons, limes, oranges, and ruby red grapefruits. For a touch of spice, I added jalapeno, you can remove seeds for less heat, but wow does it add a tasty touch.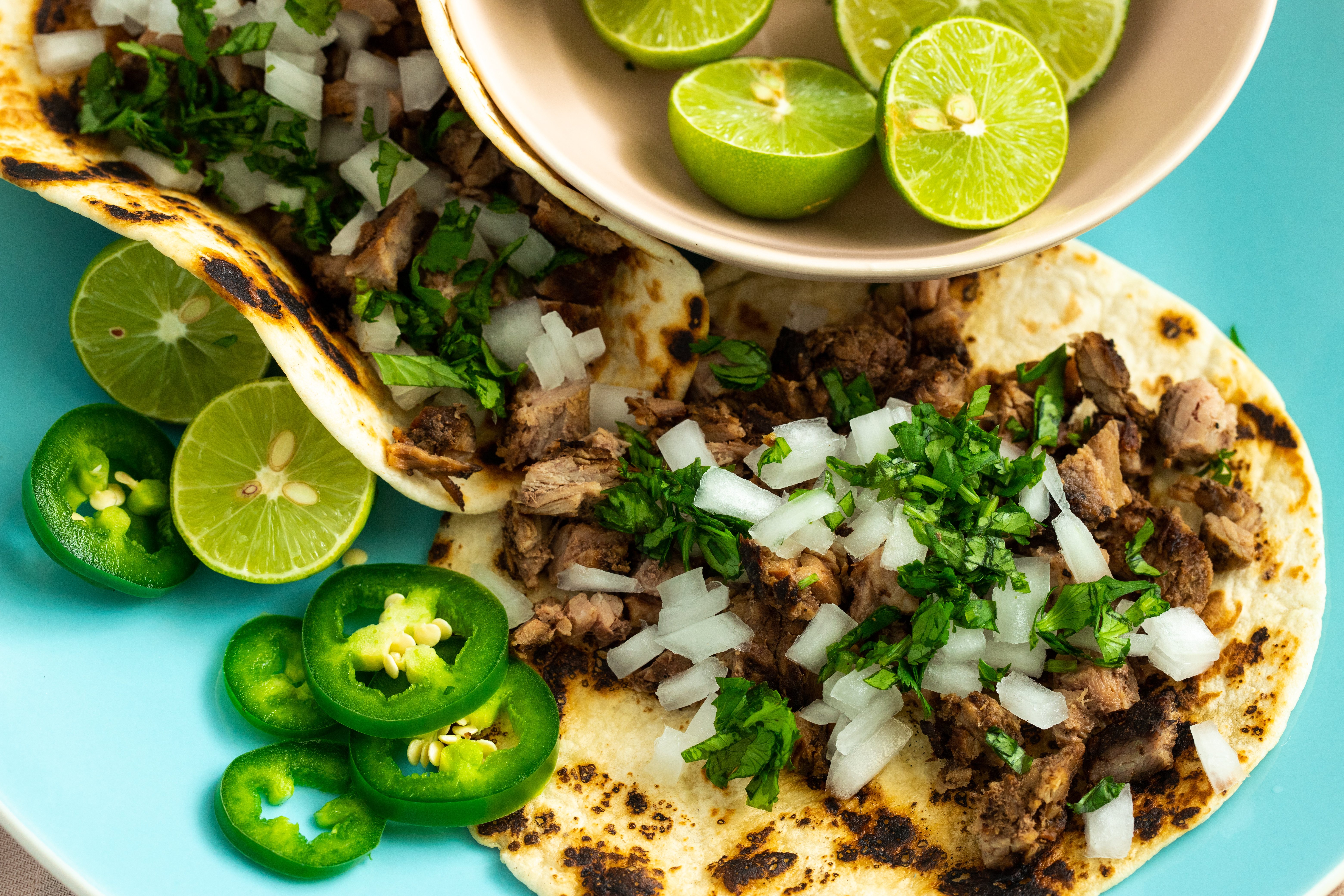 Valley lemons are from the Rio Grande Valley. They are a hybrid of lemons and bitter oranges. You can substitute lemons or meyer lemons in this recipe.
I marinate the beef in a plastic resealable bag for convenience and less clean up. Quickly grilled over a preheated grill my carne asada is sure to be a hit at the dinner table.
Served in warm flour tortillas Citrus Marinated Carne Asada Tacos hit the spot.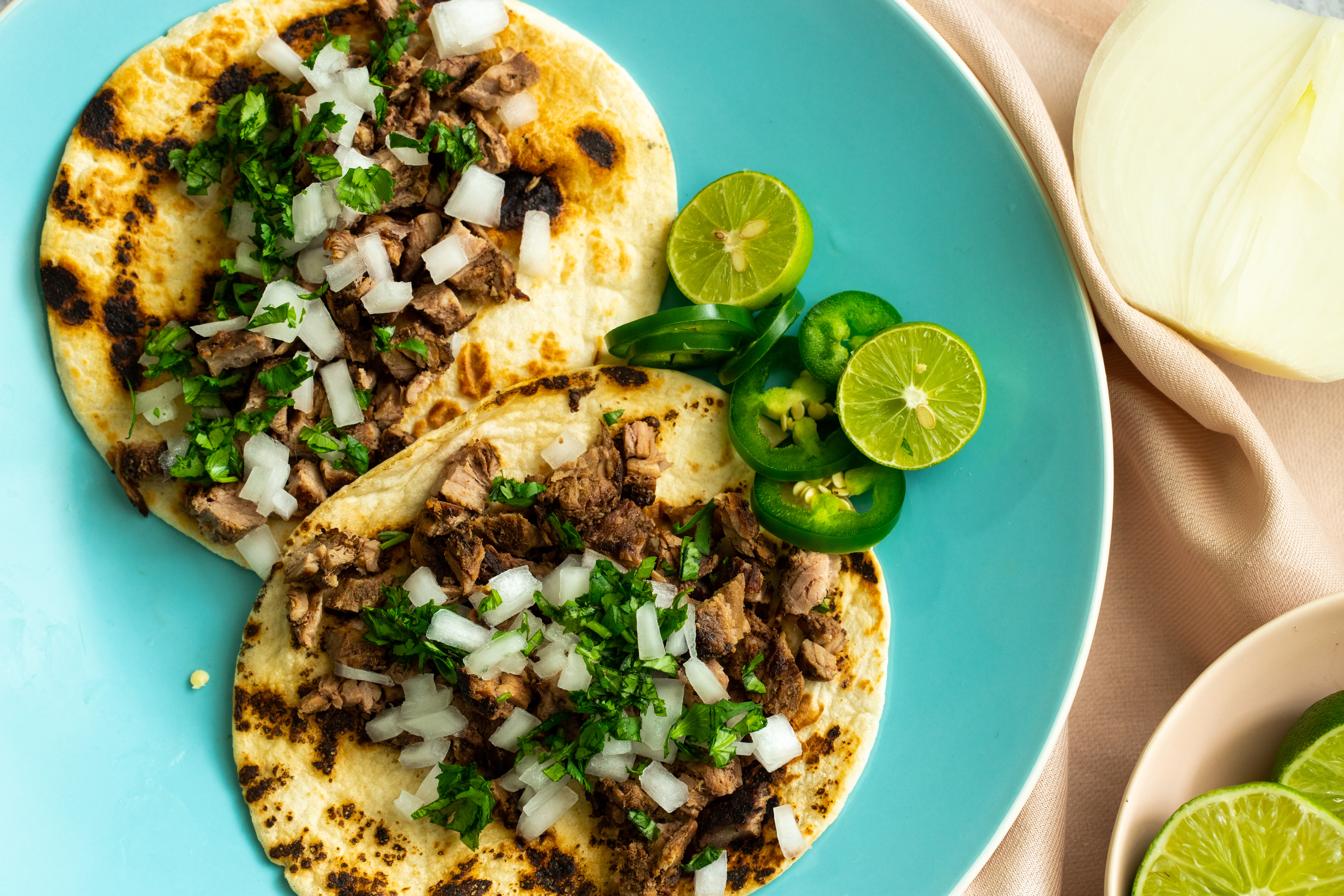 Did you know Rumba Meats has recently launched new delivery with Amazon.
When Rumba meats asked me to help them share how easy it is to order directly from Amazon to receive Rumba meats at home, I was more than happy to share this great delivery option.
I'm always planning my next family dinner, and the option to have Rumba meats delivered directly to my doorstep has me giddy with excitement. There is nothing I hate more than driving from store to store in search of ingredients I need to make my meals. I often find my local grocery stores cannot keep up with the demand for specialty cuts of meats I use to create my meals.
With Rumba meats new delivery system, you will receive:
Four packages of beef flap meat (min. 1.4 lbs. each)
Each container of Rumba Meats is packed with the right amount of dry ice to ensure your product stays frozen during transit
Vacuum-sealed and frozen to lock in freshness; Thaw for immediate use or keep frozen for later use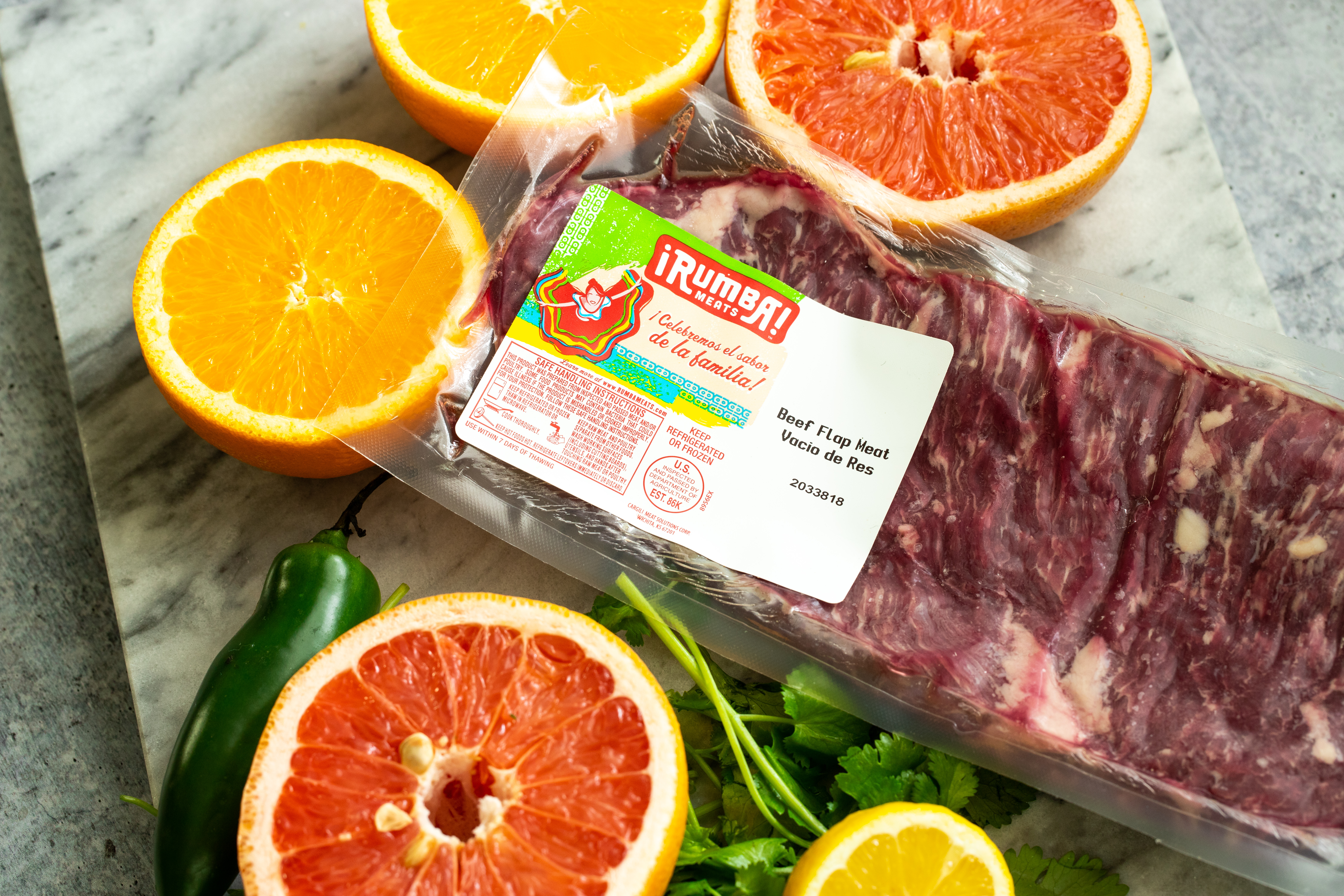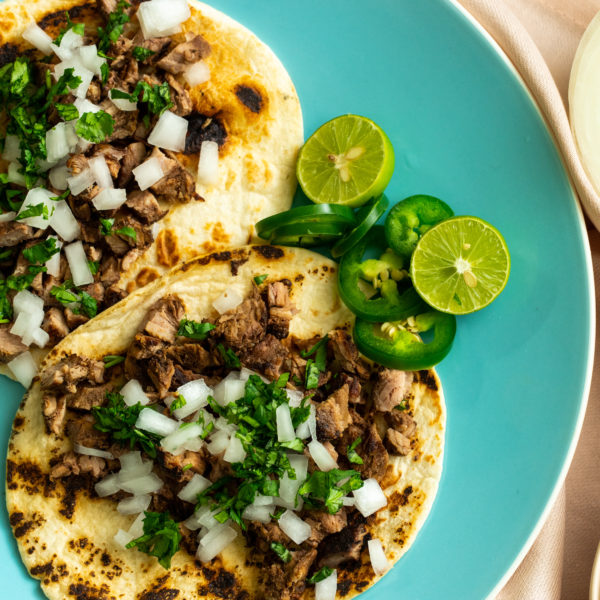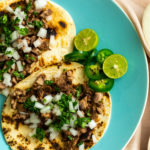 Citrus Marinated Carne Asada Tacos
Juicy grilled beef carne asada marinated in plenty of South Texas citrus is a quick & easy weeknight dinner. All the flavors of your favorite taqueria style tacos at home, winning.
Cuisine:
Mexican, tex-mex
Ingredients
2

lbs.

Rumba meats flap meat

2

teaspoons

salt

2

teaspoons

pepper

2

teaspoon

cumin

1/4

cup

fresh lemon

juiced

1/4

cup

fresh lime

juiced

1/2

cup

fresh orange juice

1/2

cup

fresh grapefruit

juiced

1

jalapeno

sliced

1

bunch of cilantro

washed, finely minced

1

medium onion

finely diced
Instructions
Pat flap meat dry with paper towels.

Season liberally with salt & pepper on both sides.

Place in a large resealable plastic bag along with lemon, lime, orange, grapefruit juice, jalepno and cilantro.

Place in fridge to marinade for 45 minutes to 1 hour.

Preheat grill to medium-high heat.

Grill fajitas 6 to 8 minutes per side depending on thickness or until internal temperature reaches 140°F.

Remove to a platter, allow meat ot rest for 5 minutes.

Dice finely, serve in warm tortillas garnished with onion and cilantro.