The holiday season is upon us!  Bring on the crisp Texas weather, gorgeous twinkling lights, my favorite sparkly ornaments and of course, all the memorable moments spent with familia and friends. Today, I'm excited to partner with Mr. Coffee to bring you a gorgeous coffee dessert and the perfect pick me up to get you through the holiday season.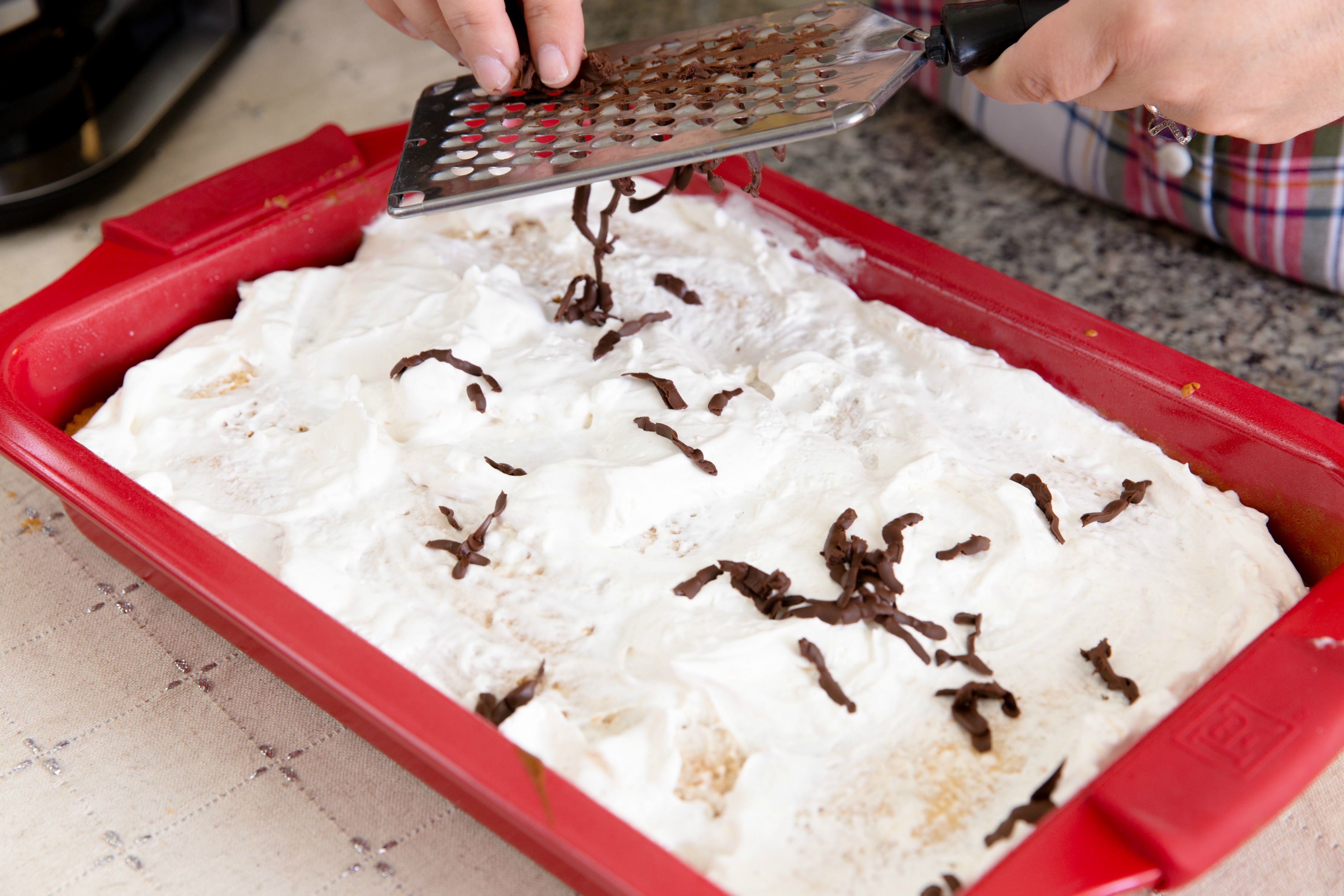 Take a break from cooking and holiday shopping to enjoy the rich and bold flavor of my Coffee Tres Leches Cake, made with fresh brew from my Mr. Coffee coffee maker.  
Tres Leches cake is a classic Latin-American cake, bathed in a mixture of three milks, including sweetened condensed milk and evaporated milk. This holiday season we're waking up your taste buds by adding the heavenly flavor and aroma of Mr. Coffee brewed coffee, paired with the creamy goodness of Tres Leches cake.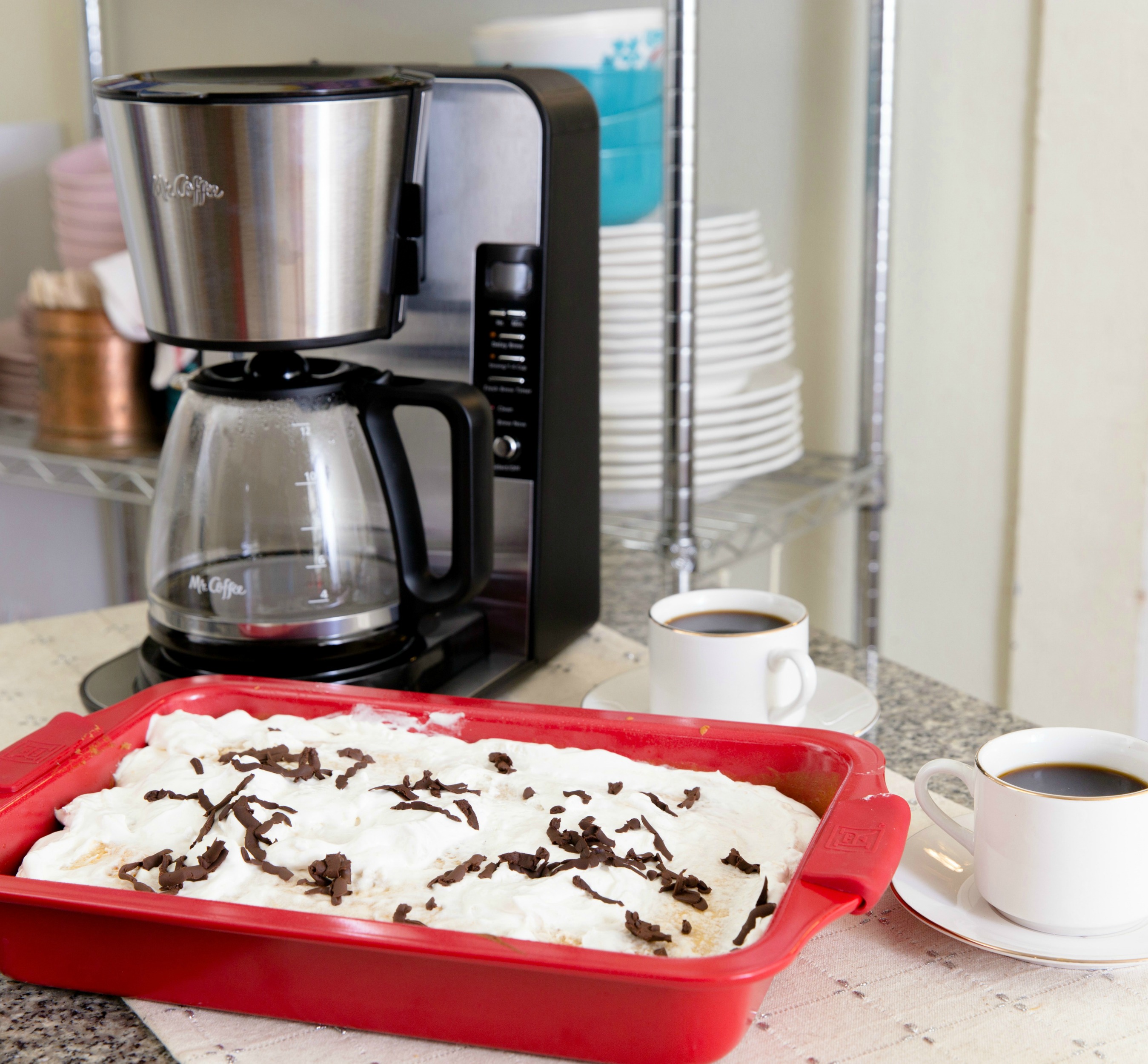 Coffee Tres Leches Cake with Mr. Coffee
This proud Texan loves her coffee and with my Mr. Coffee Advanced Brew 12-Cup Programmable Coffee Maker, I can set the Delay Brew timer to brew my morning coffee before I even get out of bed.
Thanks to the Brew Strength Selector, I can make my coffee as strong and as flavorful as I like. And because every cup of coffee is the best cup, I can enjoy a cup in the morning and save a rich-tasting cup for later, to make this Coffee Tres Leches Cake.
A freshly brewed take on Tres Leches Cake
This hard-to-resist Coffee Tres Leches Cake is perfect for entertaining during holiday season. Soaked in freshly brewed coffee and topped with whipped cream and grated chocolate, this creamy tres leches cake is so irresistible, it's sure to be the shining star of your holiday table.
And don't forget to set the Mr. Coffee Delay Brew Timer to brew a fresh pot of coffee while your family enjoys their holiday feast, filling your home with the intoxicating aroma of coffee perfect for enjoying with dessert.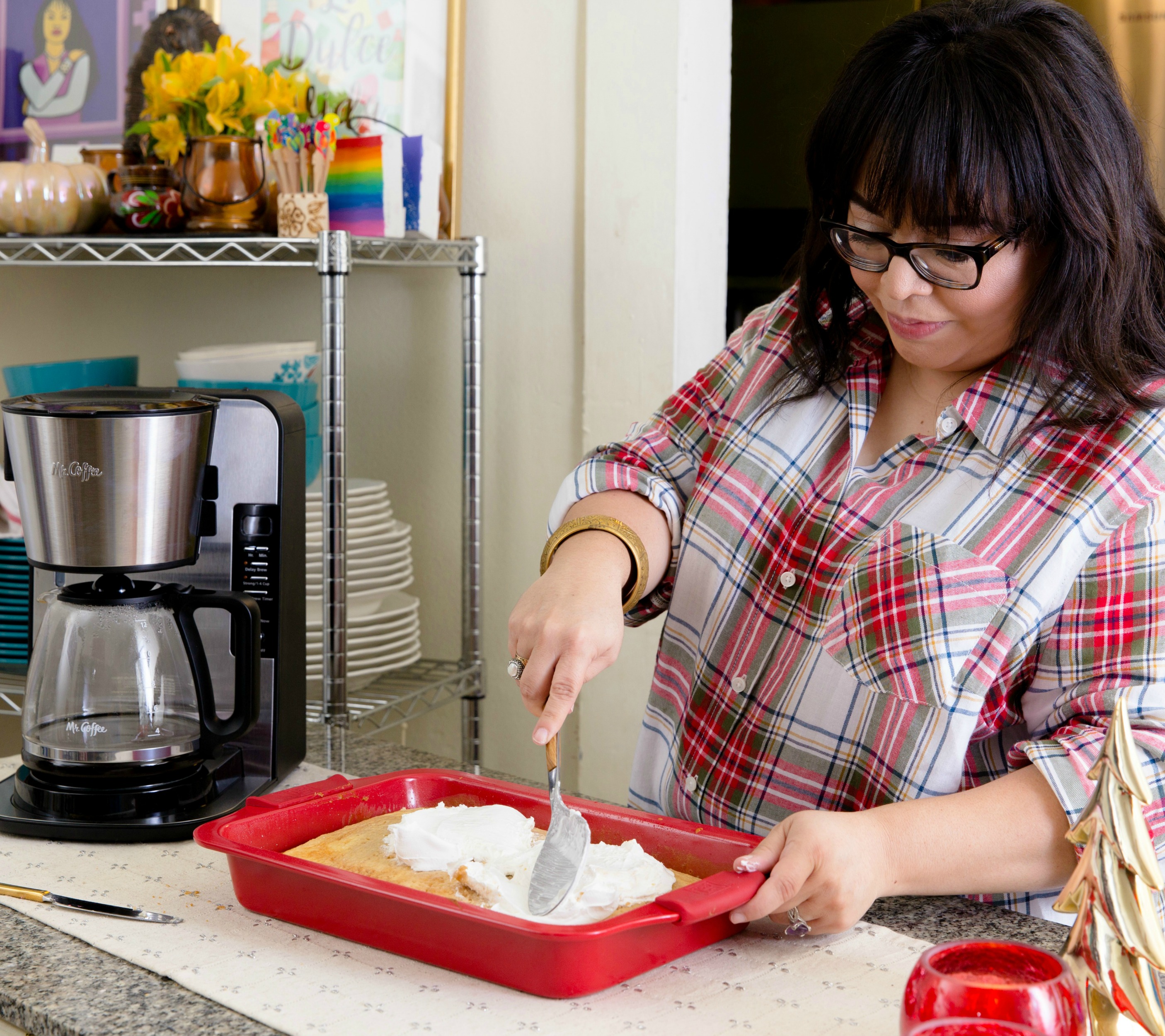 Coffee Tres Leches Cake
Ingredients
1 box yellow cake mix
1 1/4 cups water
1 tablespoon vegetable oil
2 teaspoons vanilla
4 eggs
1 can (14 oz) sweetened condensed milk (not evaporated)
1 cup whole milk or evaporated milk
1 cup whipping cream
1 cup brewed coffee
Whipped topping
Chocolate for garnish
Instructions
Pre-Heat oven to 350°F Liberally spray a 9×13 pan with nonstick cooking spray.
In large bowl, beat cake mix, water, oil, vanilla and eggs with until well blended. Scraping down sides as needed. Pour batter into pan.
Bake as directed on box for 13×9-inch pan. While cake bakes mix together sweetened condensed milk, whole milk, whipping cream and coffee.
Remove from oven. Allow to rest for 5 minutes. While cake is still warm, poke holes in every 1/2 inch with knife or fork.
Carefully pour evenly over top of cake. Cover; refrigerate about 1 hour or until mixture is absorbed into cake. Top with whipped topping and garnish with grated chocolate.