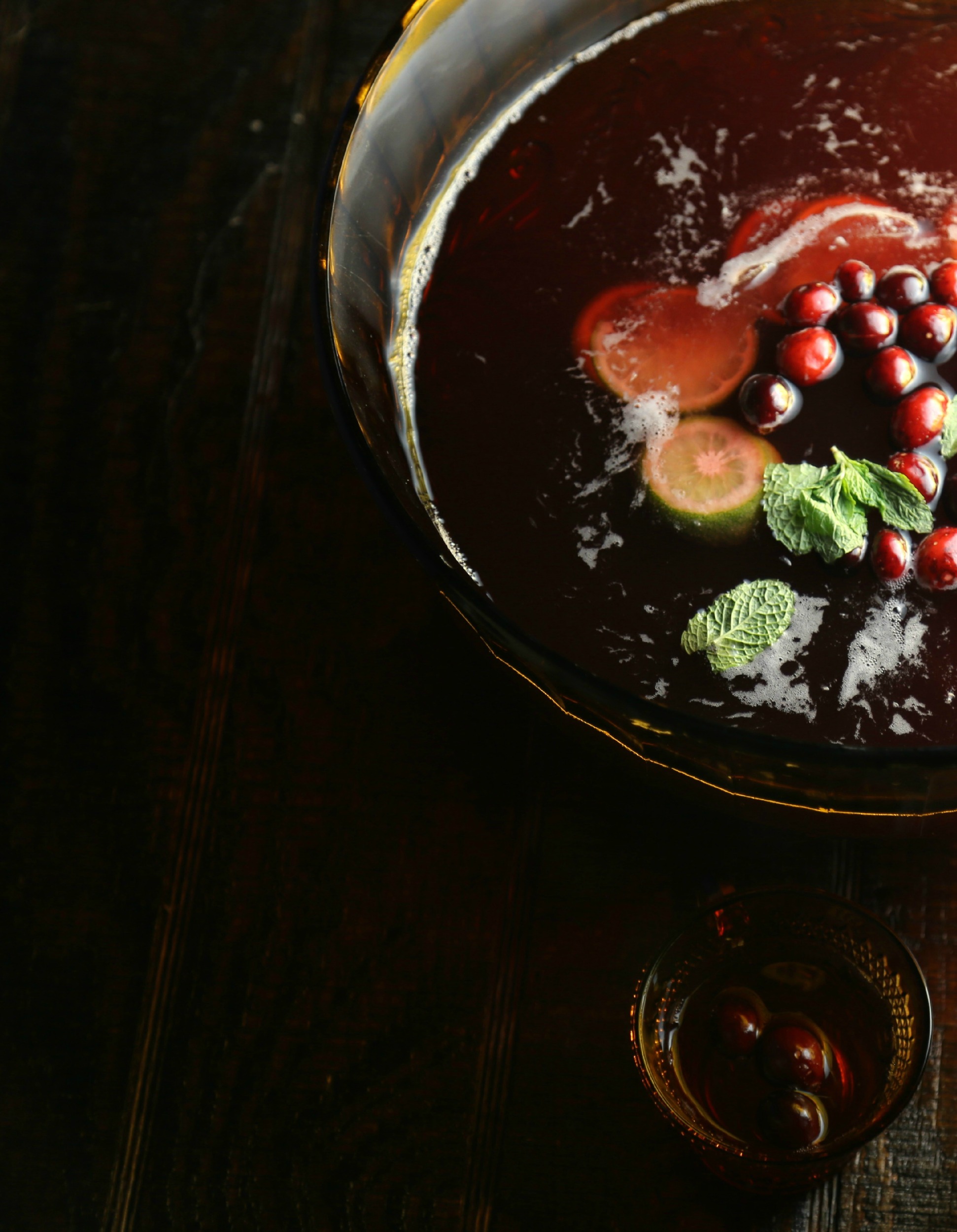 Cranberry Pisco Punch
Growing up every holiday, birthday or fiesta, my abuelita made punch. A huge punch bowl brimming with fruit juice, scoops of frozen sherbet, and fruit, all topped off with ginger ale.
She and my abuelito had moved here to the United States from Matamoros, Mexico in the late '60s and early '70s. At the time, this punch was all the rage. Her neighbor shared the recipe with her from a recipe pamphlet she had picked up at the grocery store.
As I type this, I feel I should have made that recipe, since I am sharing this with you, but the point is…to me, that punch encompasses the holidays, birthdays, festivities – happy family moments that have shaped my life in such a way that even in the darkest times of my life, I can I reach back in memory and muster the faith that all will be well.  
I shared with you earlier that my abuelita recently passed, and I find myself thinking about her in the oddest times of the day.  As I pick cilantro from the vegetable bin, or when my mom makes a similar gesture with her hands, or as I plan my Christmas festivities where punch is served. They're all good memories, which make me happy, not sad…and yes I miss her, but it's a happy feeling – does that make sense?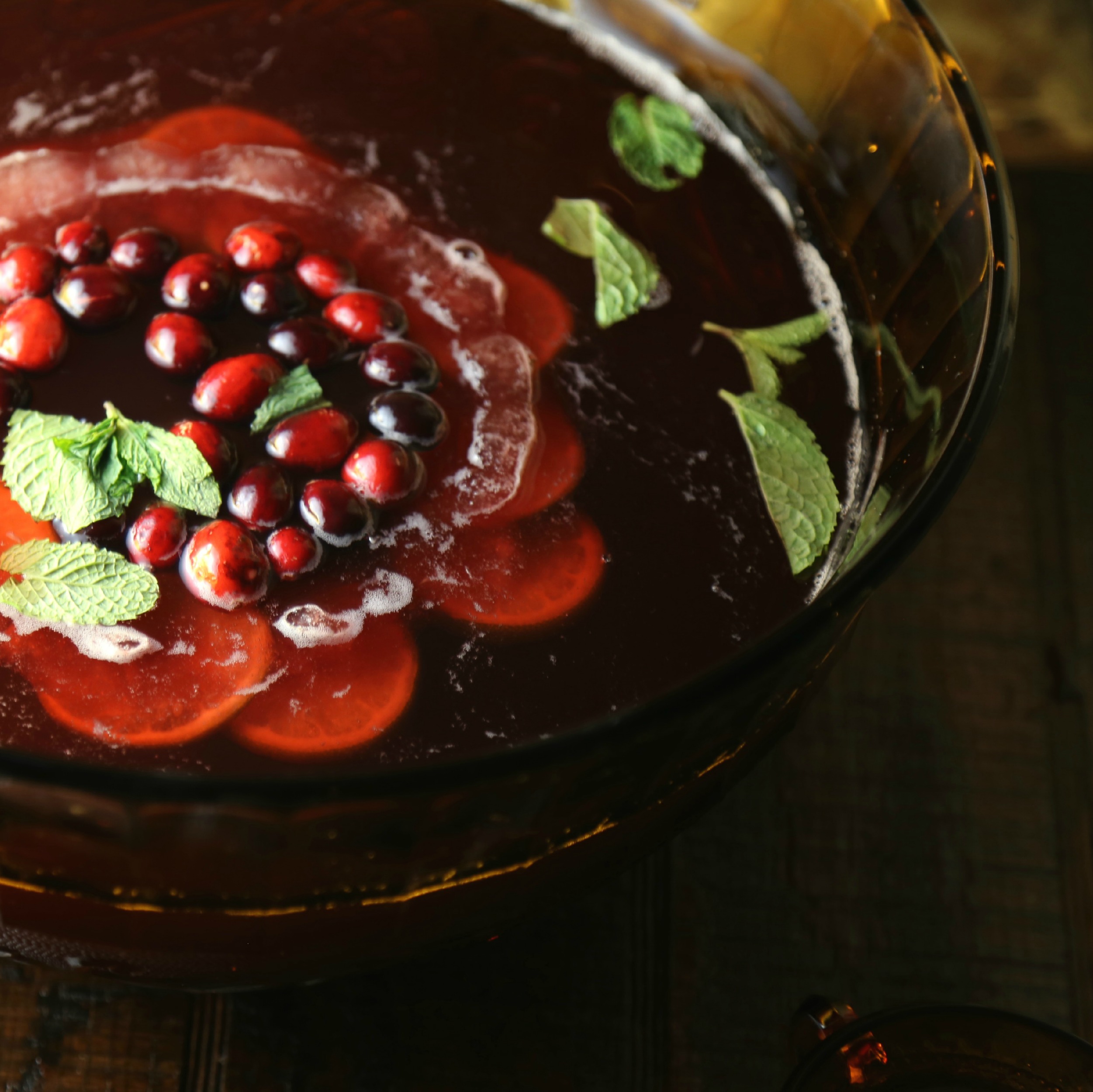 When my mami got married, she continued the tradition of making abuelita's sherbet punch.  But as the years passed, she began creating her own spin on the tradition. One year she tried an orange flavored punch.  Then she moved on to cranberry.
Now, I make the punch for our family events and I find myself pushing the limits every year. Last year, for Thanksgiving, I made pumpkin punch.  Then for New Year's, I made a champagne punch – all were amazing, I must add.  
In celebration of the Christmas season, I have my abuelita on my mind and I thought it only appropriate to share with you a few of my favorite punch recipes.  All of the recipes are geared toward adults, but each can easily be made suitable for everyone by simply omitting the spirits.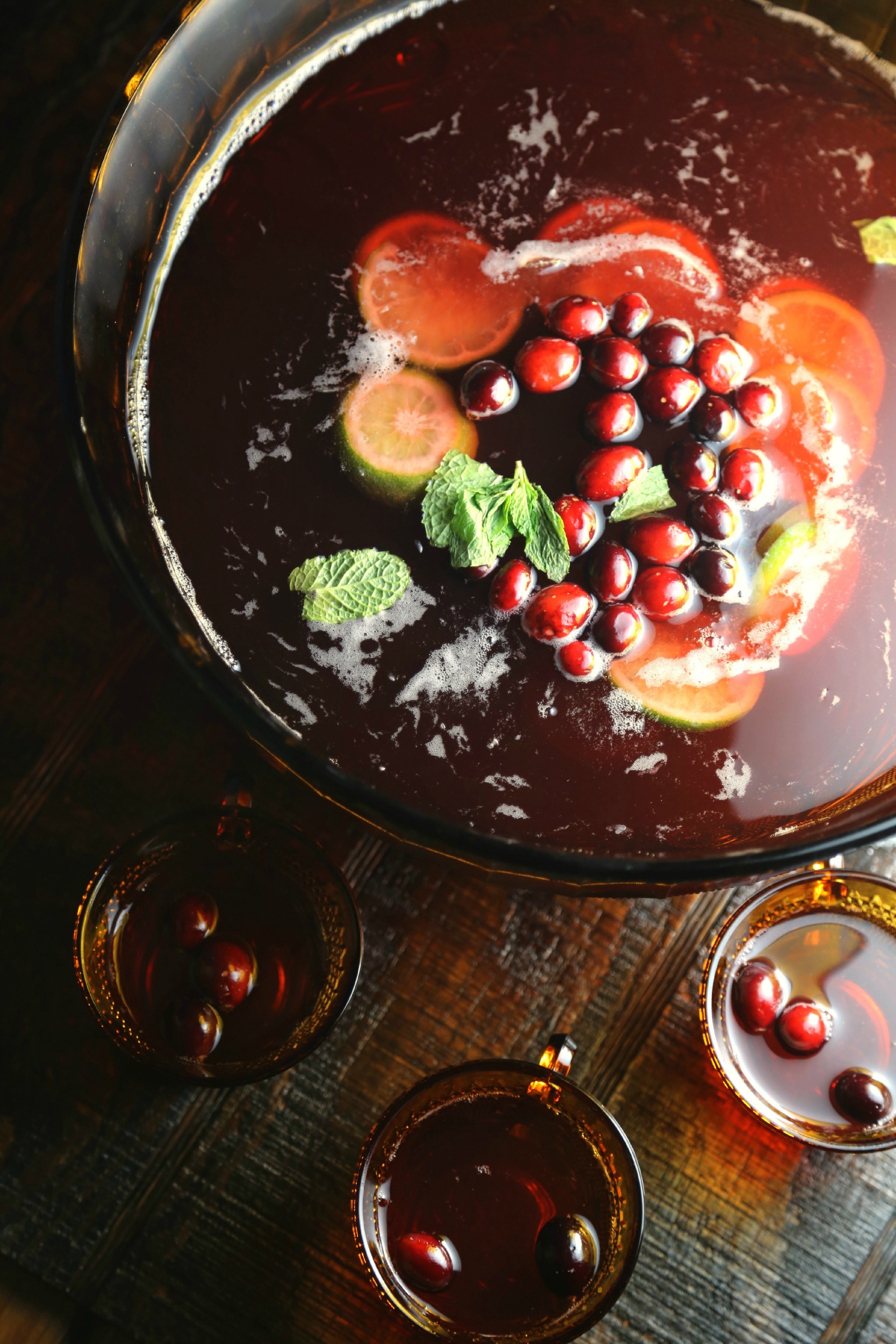 As you know, I dedicated a few lines in my cocktail book to my abuelita, as she always made sure I knew exactly how to make a great cocktail.  So, I know she would appreciate her granddaughter carrying on the tradition of a great holiday punch.
So break out your punch bowl and barrels!  It's time to celebrate and mix up a festive recipe that will satisfy your tastebuds.
Today, I want to share with you a cranberry pisco punch that will keep your guest in high spirits that you can make with or without alcohol.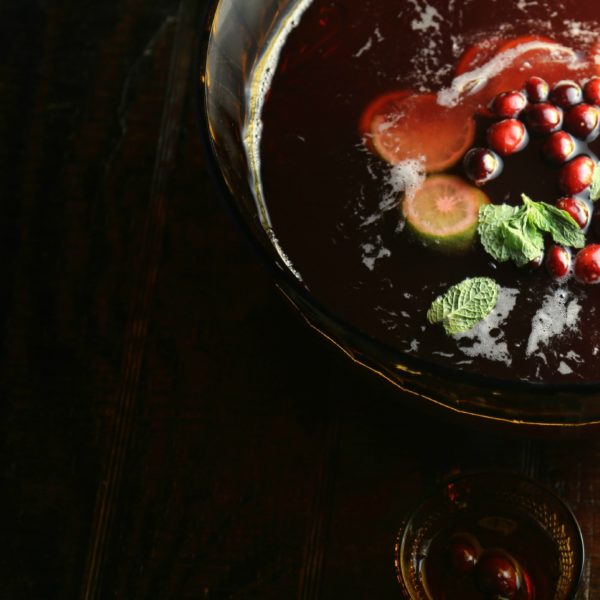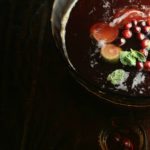 Cranberry Pisco Punch
Ingredients
8

cups

chilled cranberry juice

4

cups

pisco or vodka

1

cup

orange-flavored liqueur

4

cups

chilled club soda

1/2

cup

fresh lime juice

1-2

cups

simple syrup

4

whole limes

slices

2

cups

fresh cranberries

Handful of fresh mint leaves
Instructions
Combine cranberry juice, vodka, orange liqueur, club soda and lime juice in a punch bowl. Sweeten to taste with simple syrup then add lime slices, fresh cranberries and mint. Serve over ice, garnished with fresh cranberries.