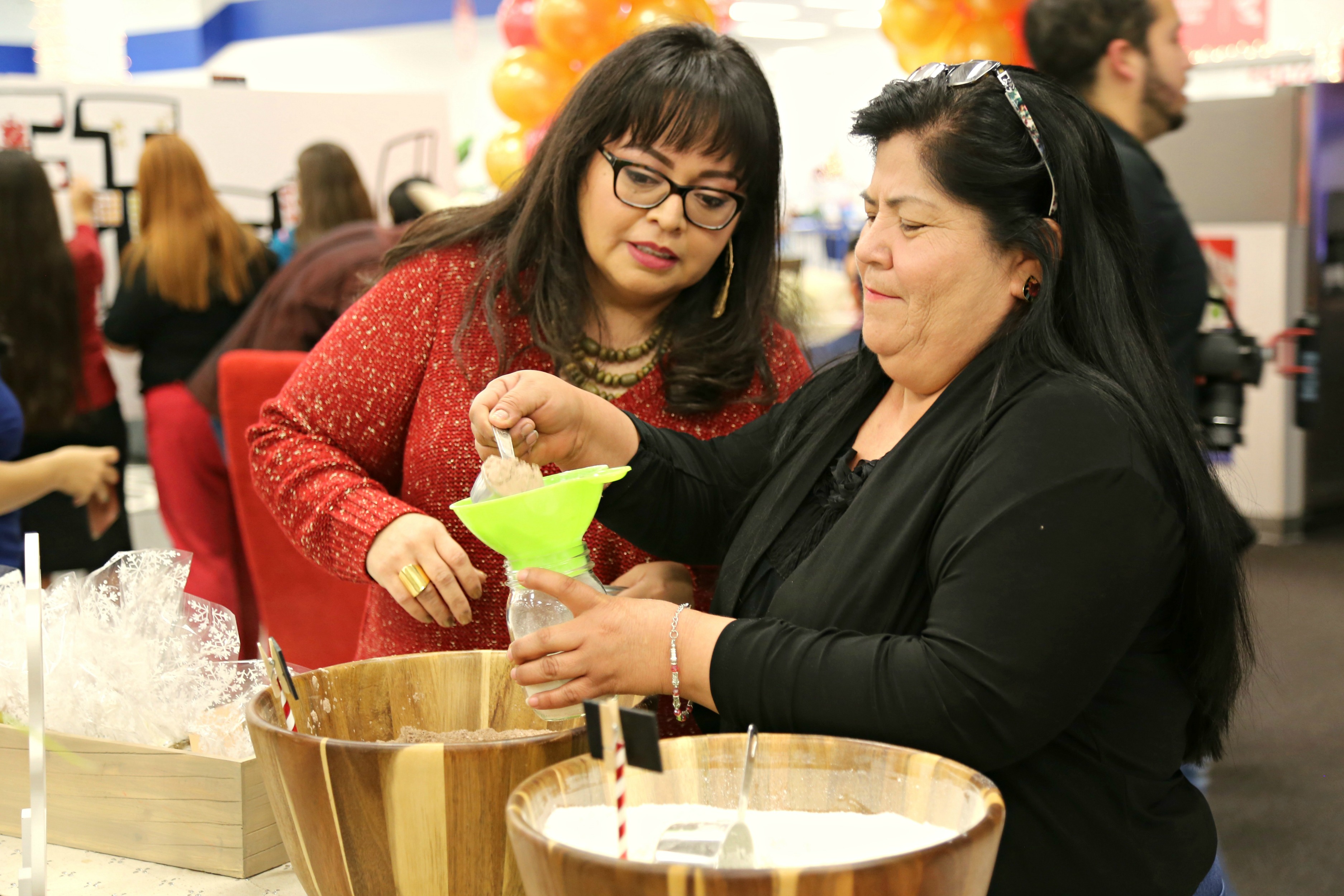 I recently had the honor to partner with Famsa Furniture to host a DIY station at the Famsa Feast #sittogther dinner. Famsa Furniture wanted to celebrate, give thanks, and encourage the community that was affected by Hurricane Harvey.
Families affected by Harvey were invited for an evening of fun activities, dinner and – huge surprises! Famsa Graciously donated furniture, TVs and gift cards for the families to rebuild their lives. Wowie!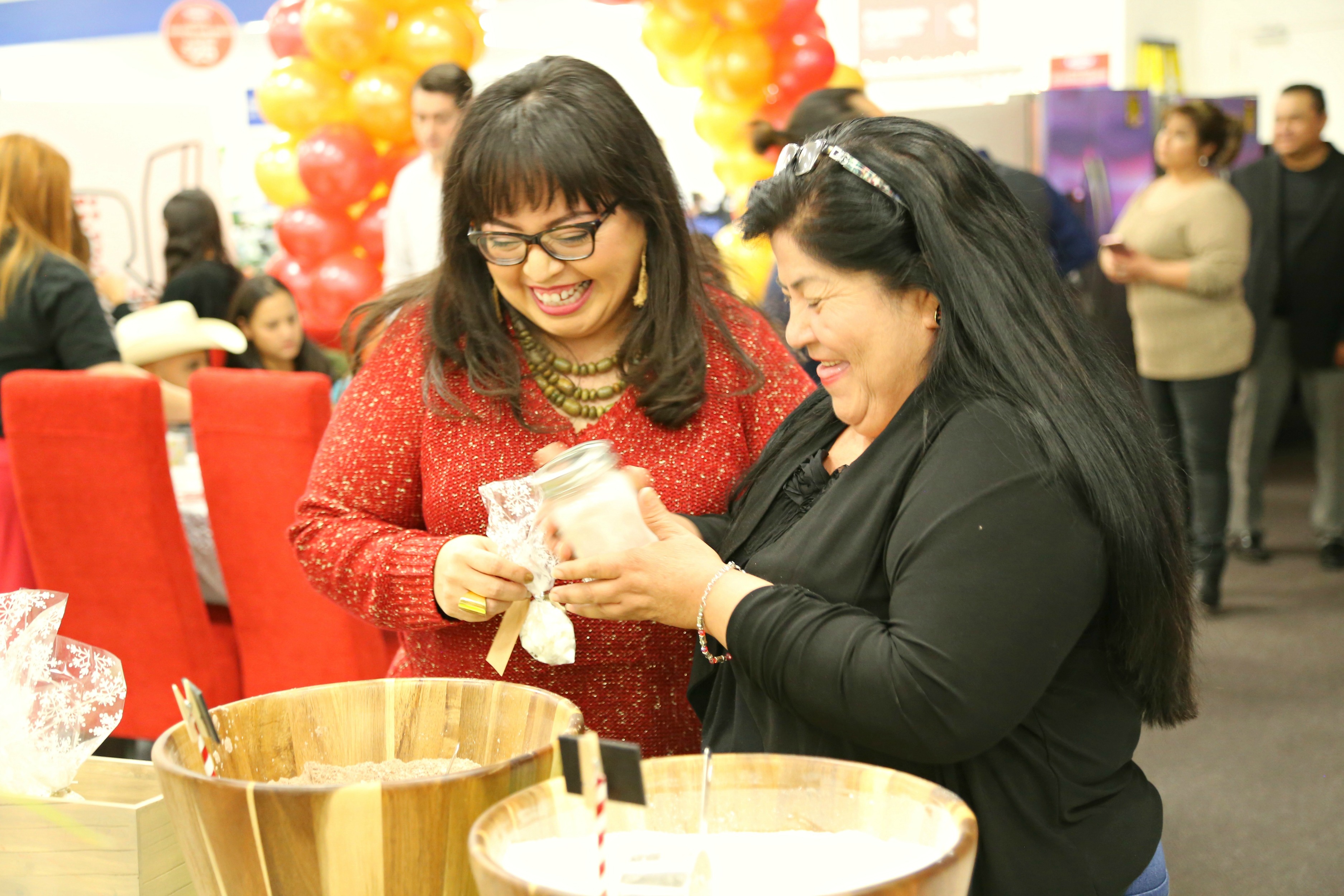 When I first received the email invite, I quickly responded – Yes! How can I help –
I was asked to create a fun, interactive station for the families and their children to enjoy before dinner. All of the families who were in attendance had lost their homes and were forced to relocate or move in with family. Moving is always hard, but relocating, losing your home is heartbreaking. This would be the first Holiday season they would face since losing their homes, so I wanted to do something really special.
Every year my daughter hosts a cocoa party for our family. She whips up three different kinds of cocoa in the slow cooker, then sets up a fantastic spread of cocoa add-ins for her guests to enjoy.
Marshmallows, sprinkles, cookies, candy canes, nuts, whipped creams, and syrups – she goes all out to create a magical spread. Each guest is asked to bring their favorite holiday mug.  It is one of my favorite holiday traditions.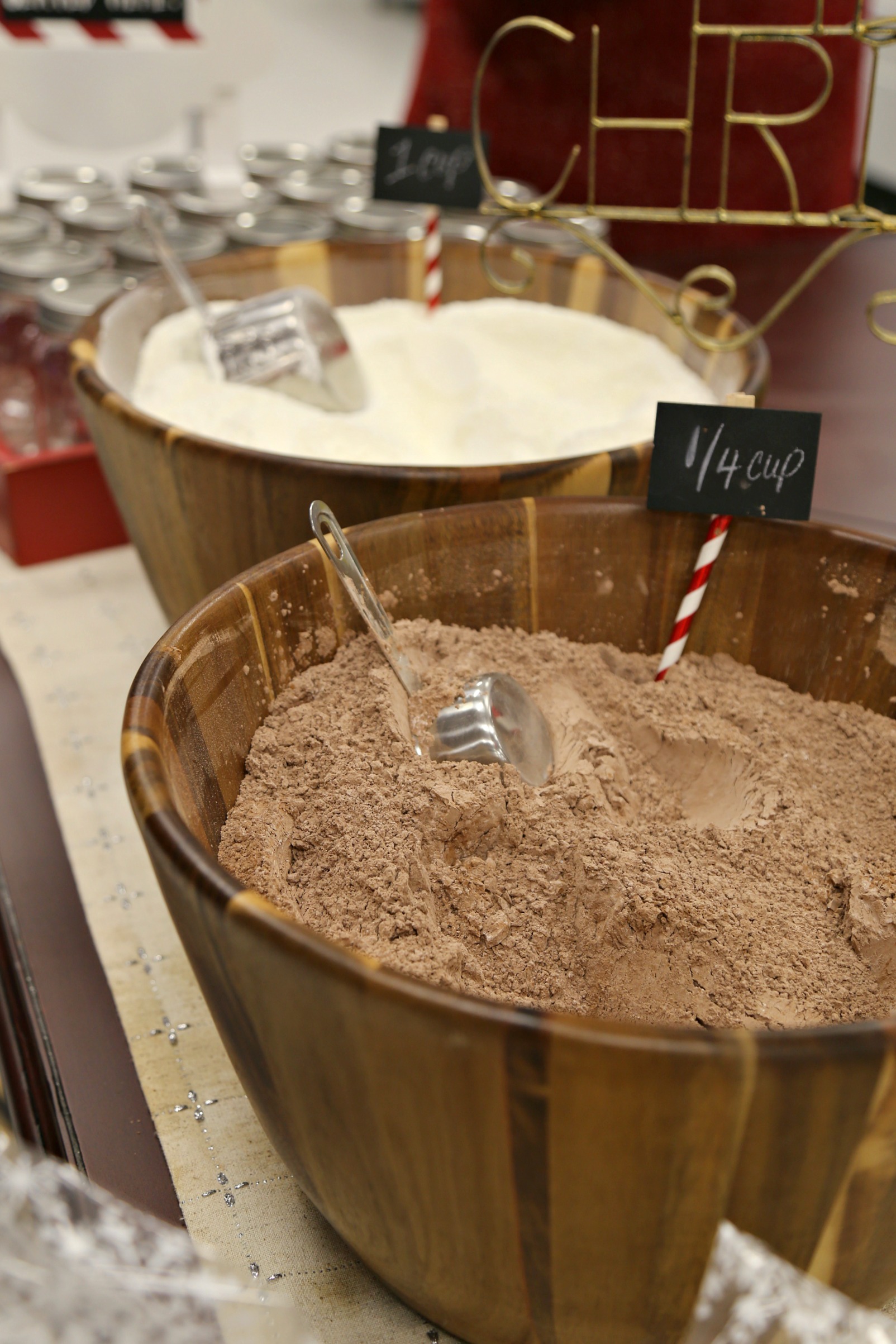 I decided to take her idea and create a DIY Cocoa station at the event. Guests would create their mix by combining dry ingredients that they would funnel into a mason jar, cover and shake.  Once the mason jar was shaken to combine the dry ingredients, they were set to enjoy a delicious cup of cocoa in their temporary homes. I also pre-packaged marshmallows for them to take-home with their cocoa.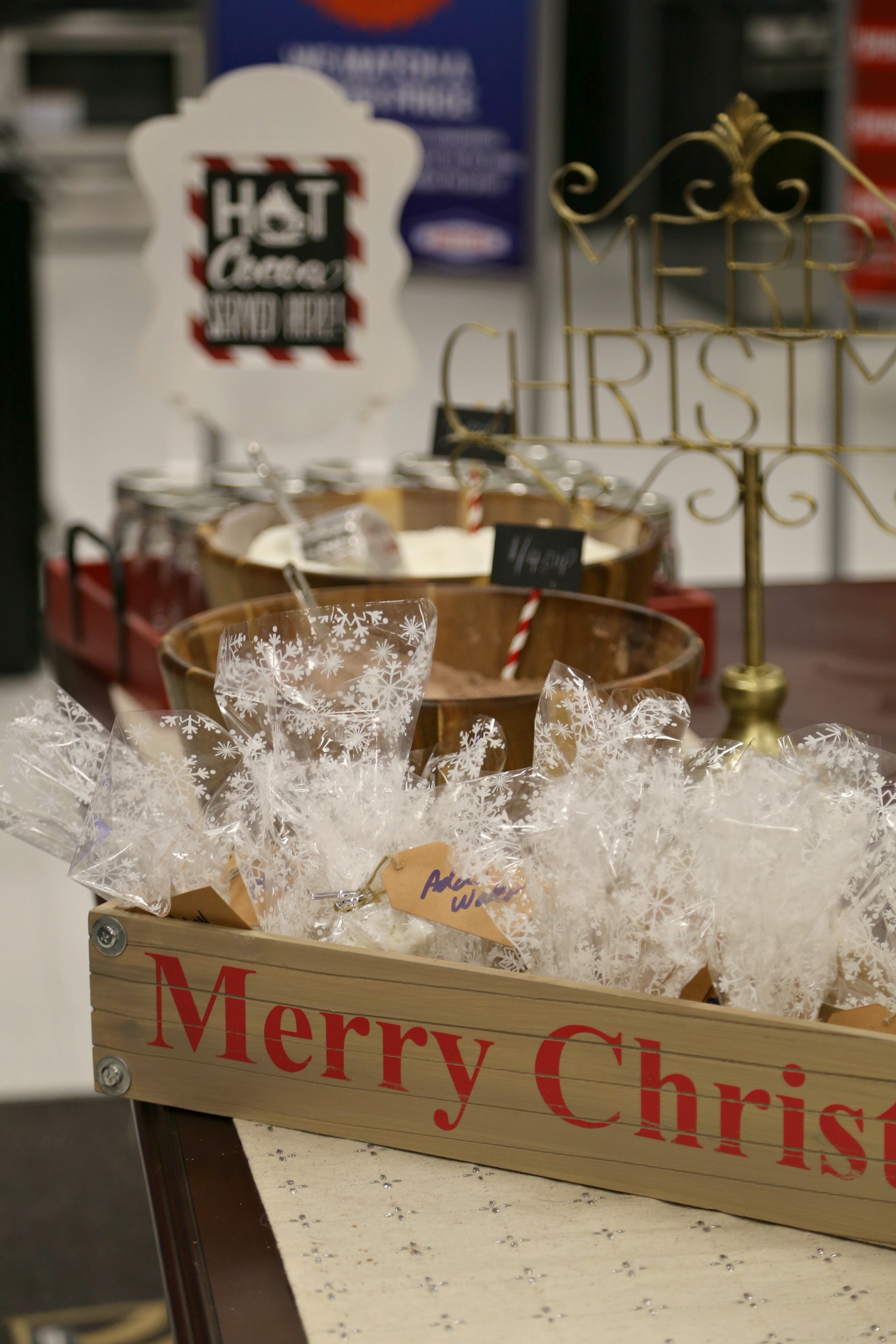 I was blown away by their reactions. They loved the cocoa station, and I was thrilled to have a few minutes alone with each guest.
It was a wonderfully healing evening.
Big Batch Cocoa Dry Mix
Ingredients
2 pounds of cocoa powder
8 teaspoons of salt
16 teaspoons of cornstarch
2 pounds of powdered sugar
20 cups of powdered milk
Instructions
In a large bowl combine cocoa powder, salt and cornstarch, mix well with incorporate. In another large bowl combine powdered sugar and powder milk, mix well to incorporate.
When ready to assemble into a mason jar add 1 cup powdered sugar – powdered milk mixture, plus ¼ cup cocoa, salt and cornstarch mixture.
To make one large batch – thoroughly combine all ingredients, then place in mason jars or decorative tins.
To serve: add hot water