Hey I'm back with a fun and festive way to showcase your drinks. Remember this tub from my previous DIY for beer glass? Well after numerous uses my tub was not looking its best, so I decide to give it a revamp. My little sister took the lead in this DIY and we both loved the final result so much that I used it in one of my latest videos. Scroll down to see it featured.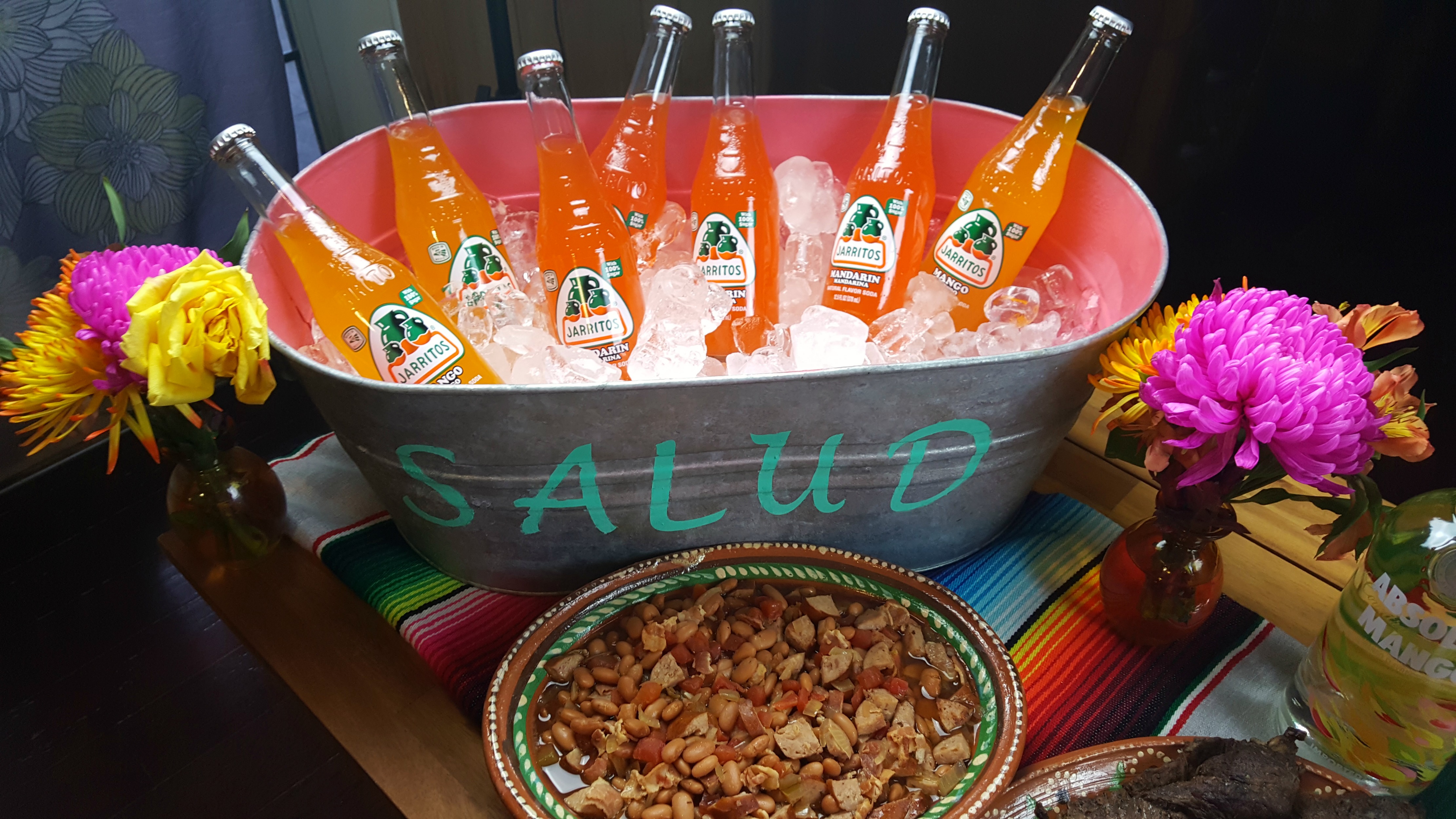 Let's get started.
These are the supplies you'll need to make this gorgeous DIY Salud Galvanized Tub:
An old galvanized tub or plastic tub
Spray paint, two colors
Vinyl sheets or contact paper
Pencil
Exacto knife
Masking tape
Small foam brush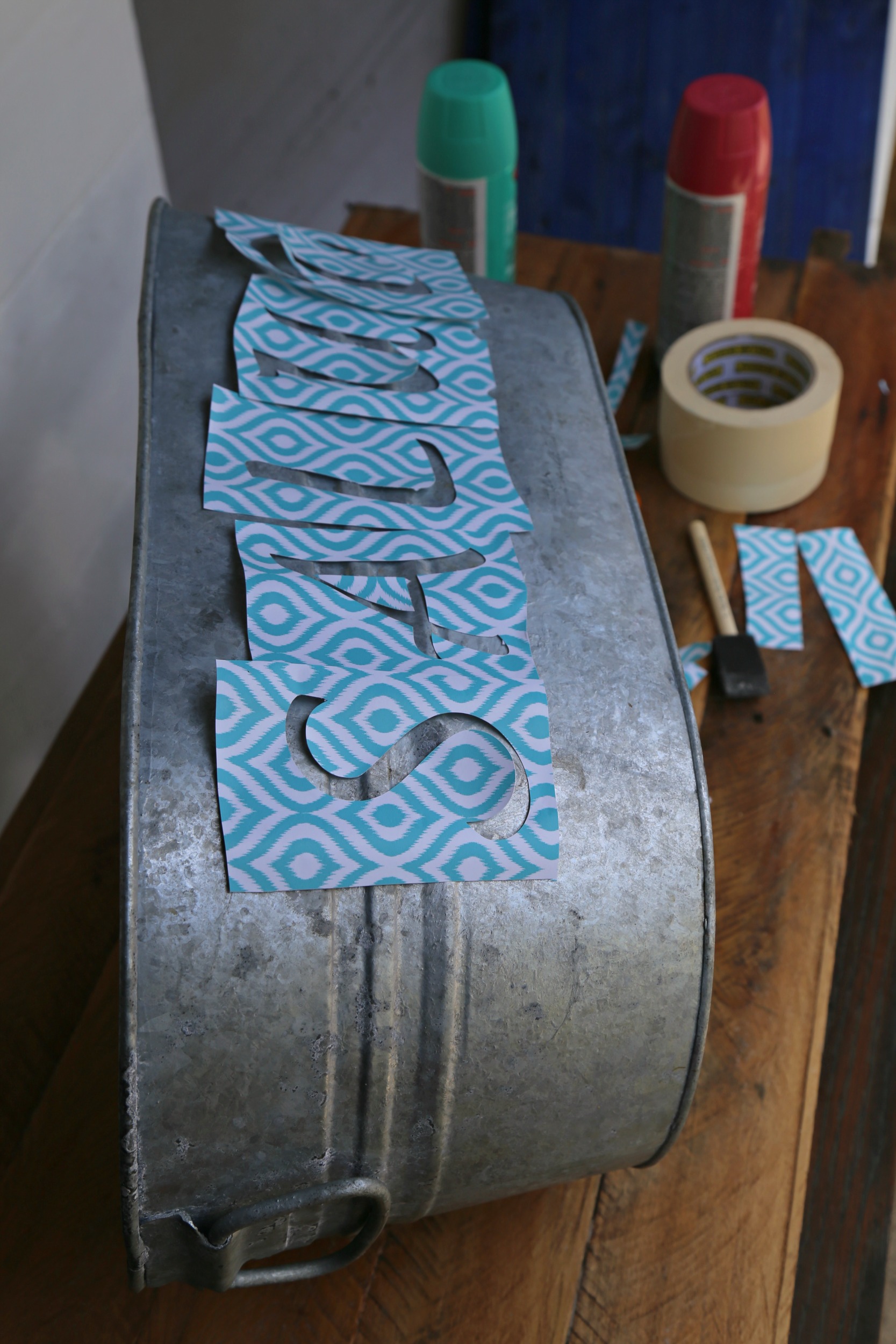 Step 1: Wipe down exterior of galvanized tub.
Step 2: Trace Salud or saying of choice in font of choice on contact paper with pencil.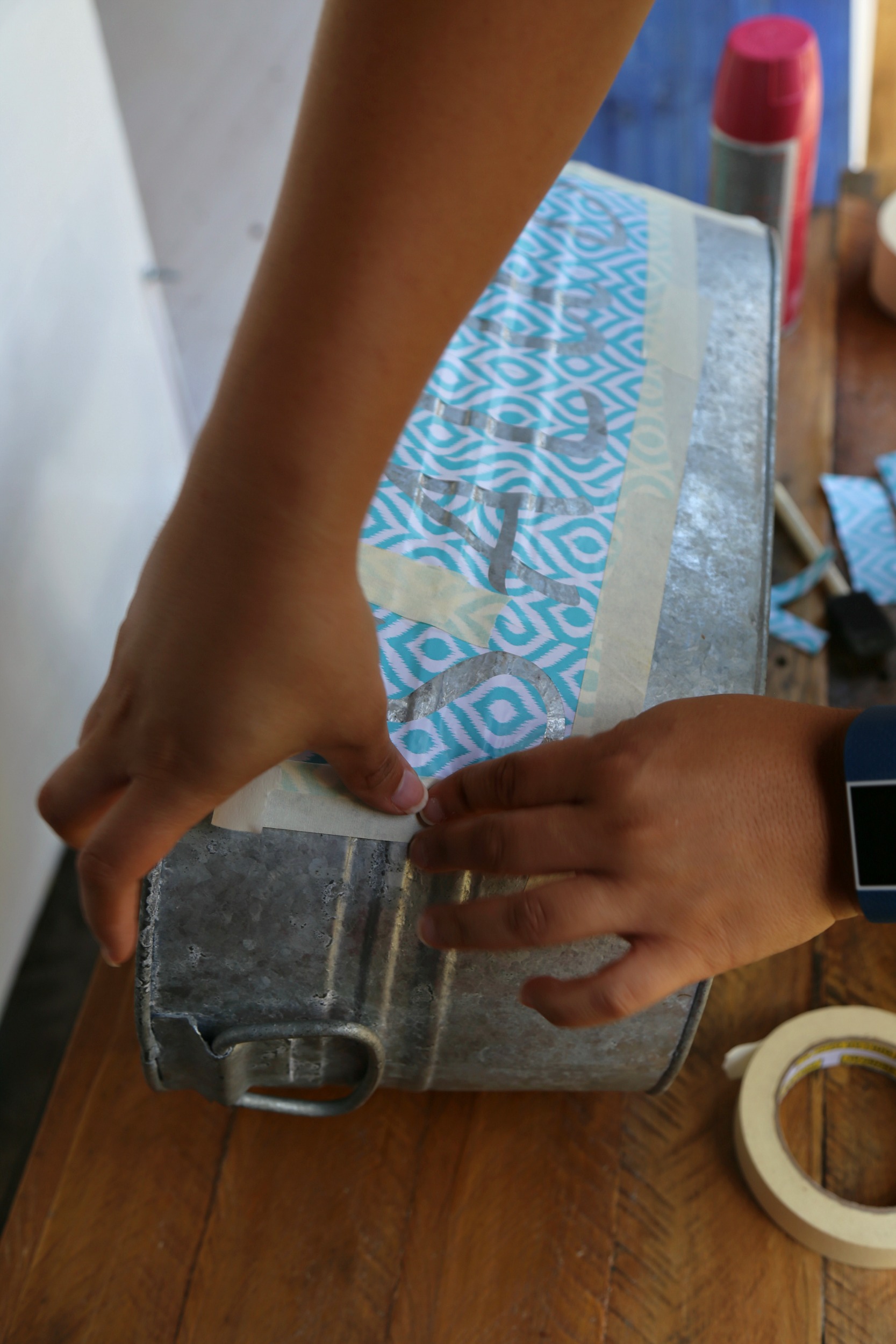 Step 3: With exacto knife cut out letters, use could also use stick on letters.
Step 4: With masking tape securely tape them on tub.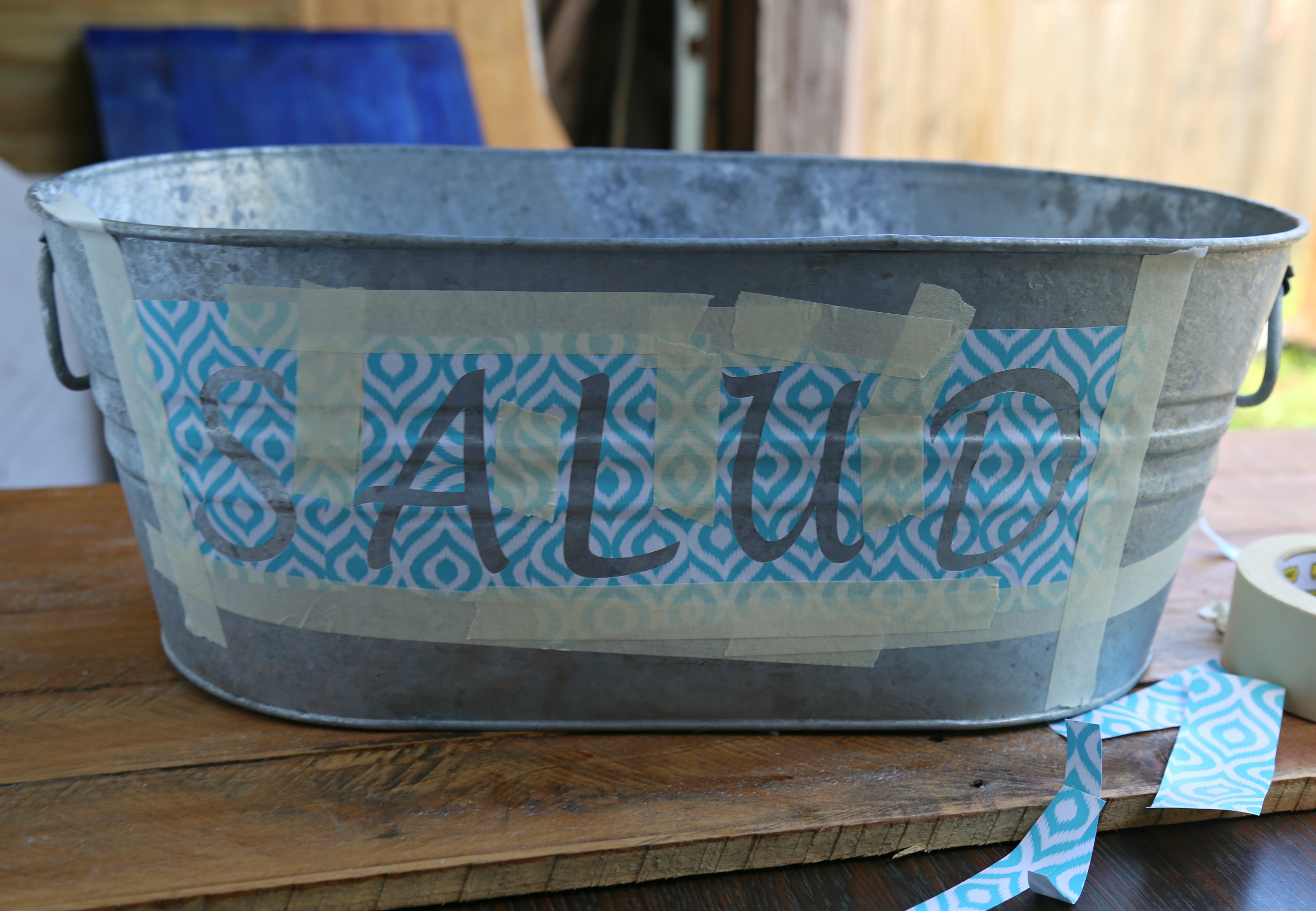 I am drawn to vibrant colors when entertaining so I went with a bright pink and mint green.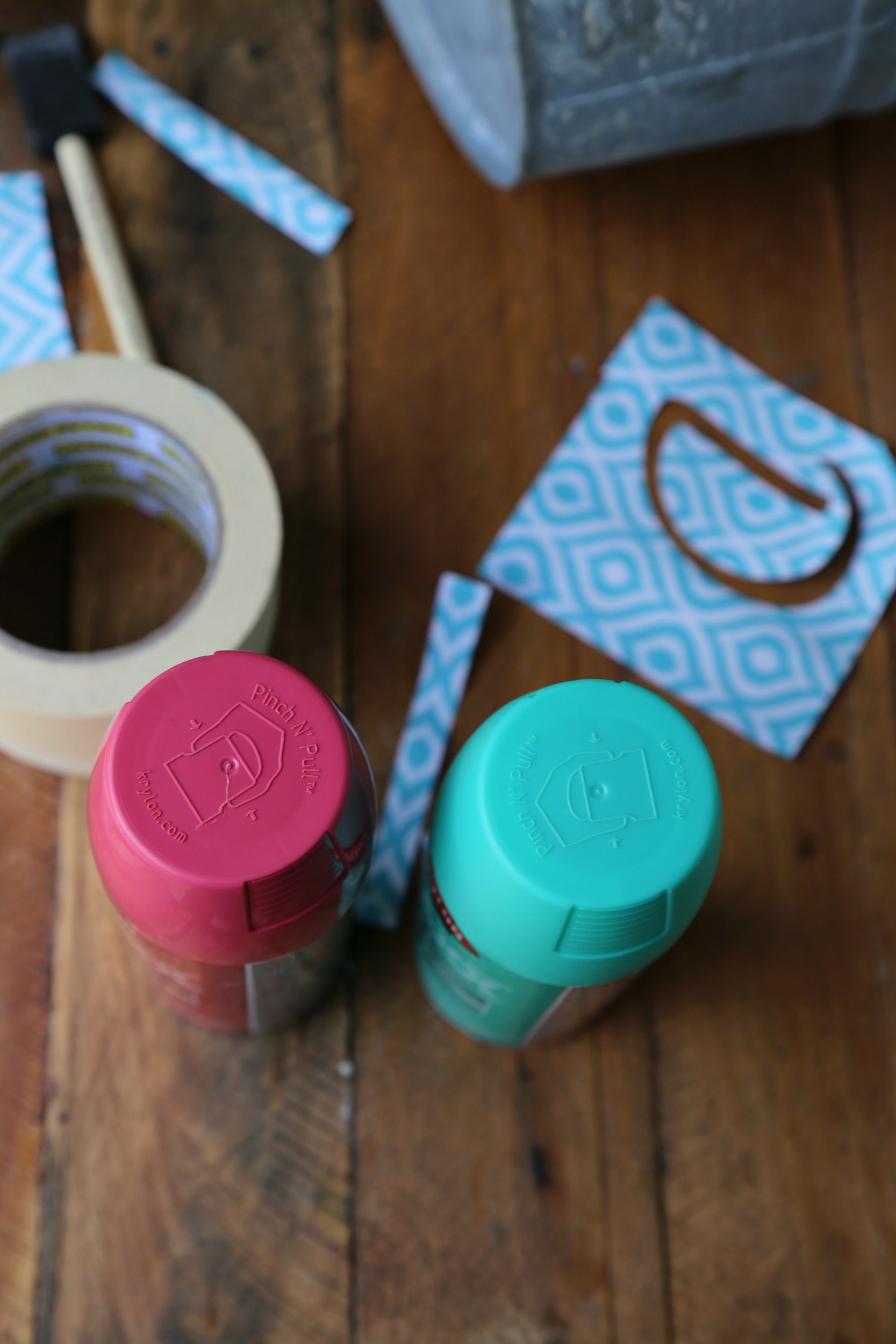 Step 5: Evenly spray paint over the stencil, we did 3 coats.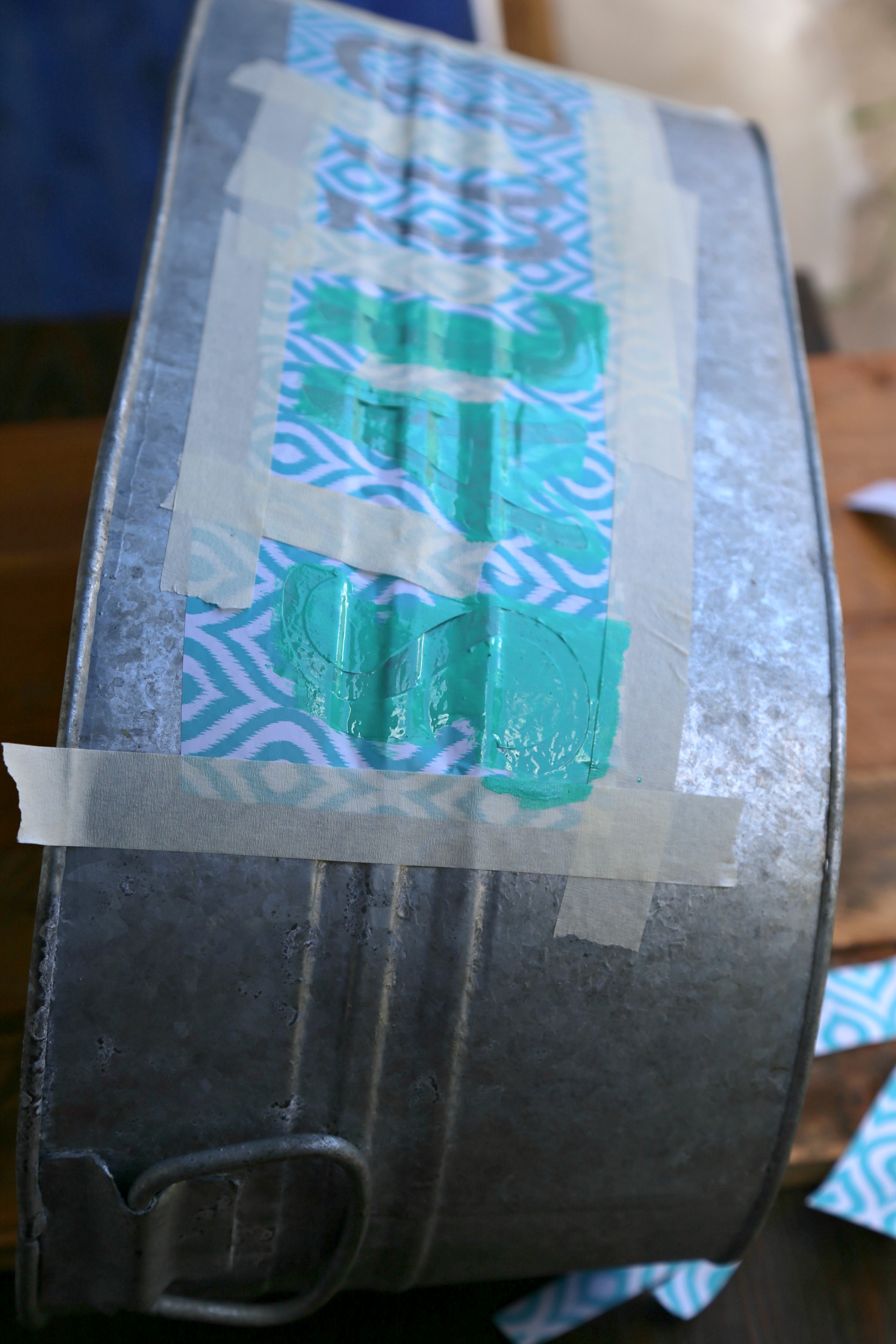 Step 6: Run a foam brush over paint to coat evenly.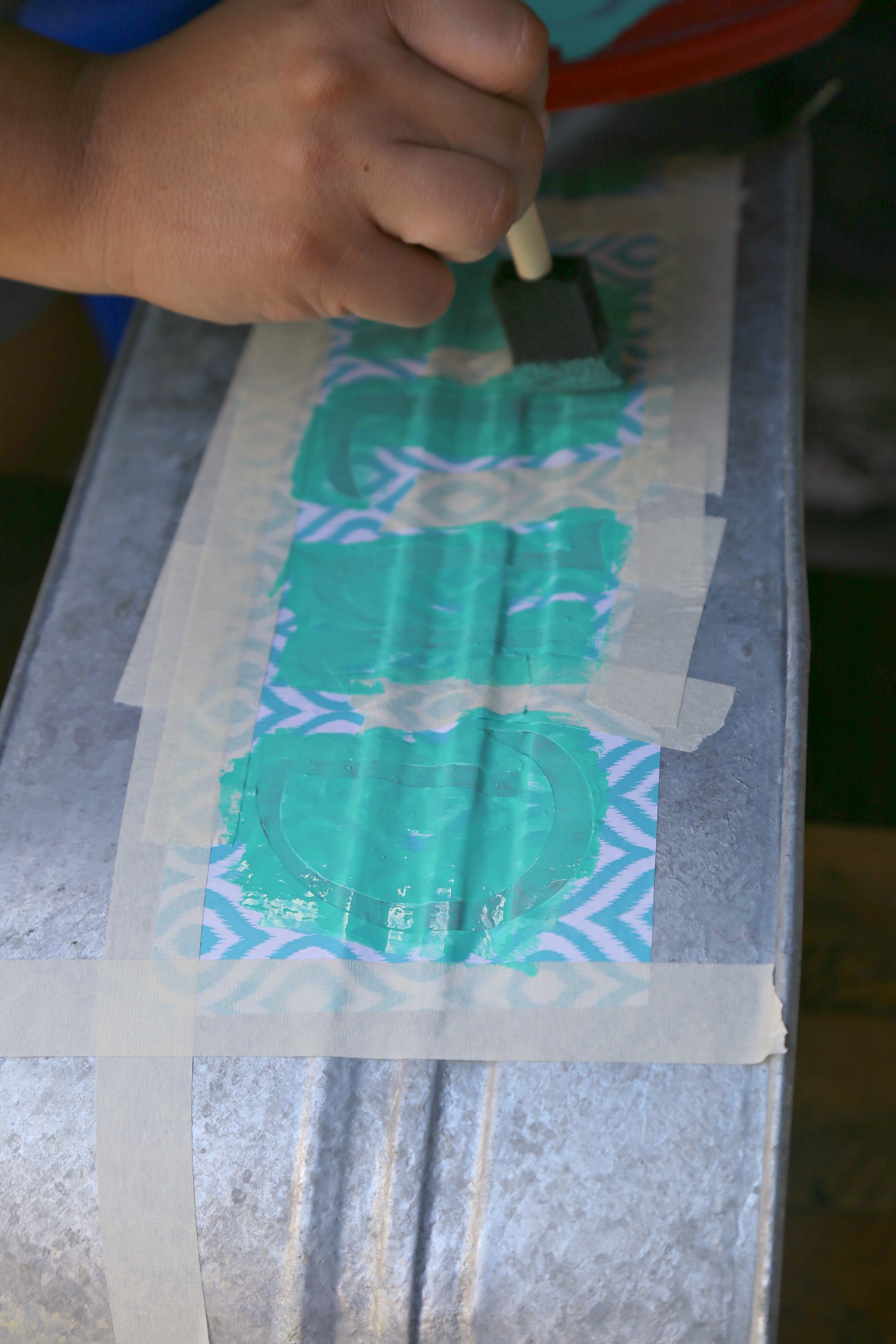 Step 7: Allow to dry for 24 hours.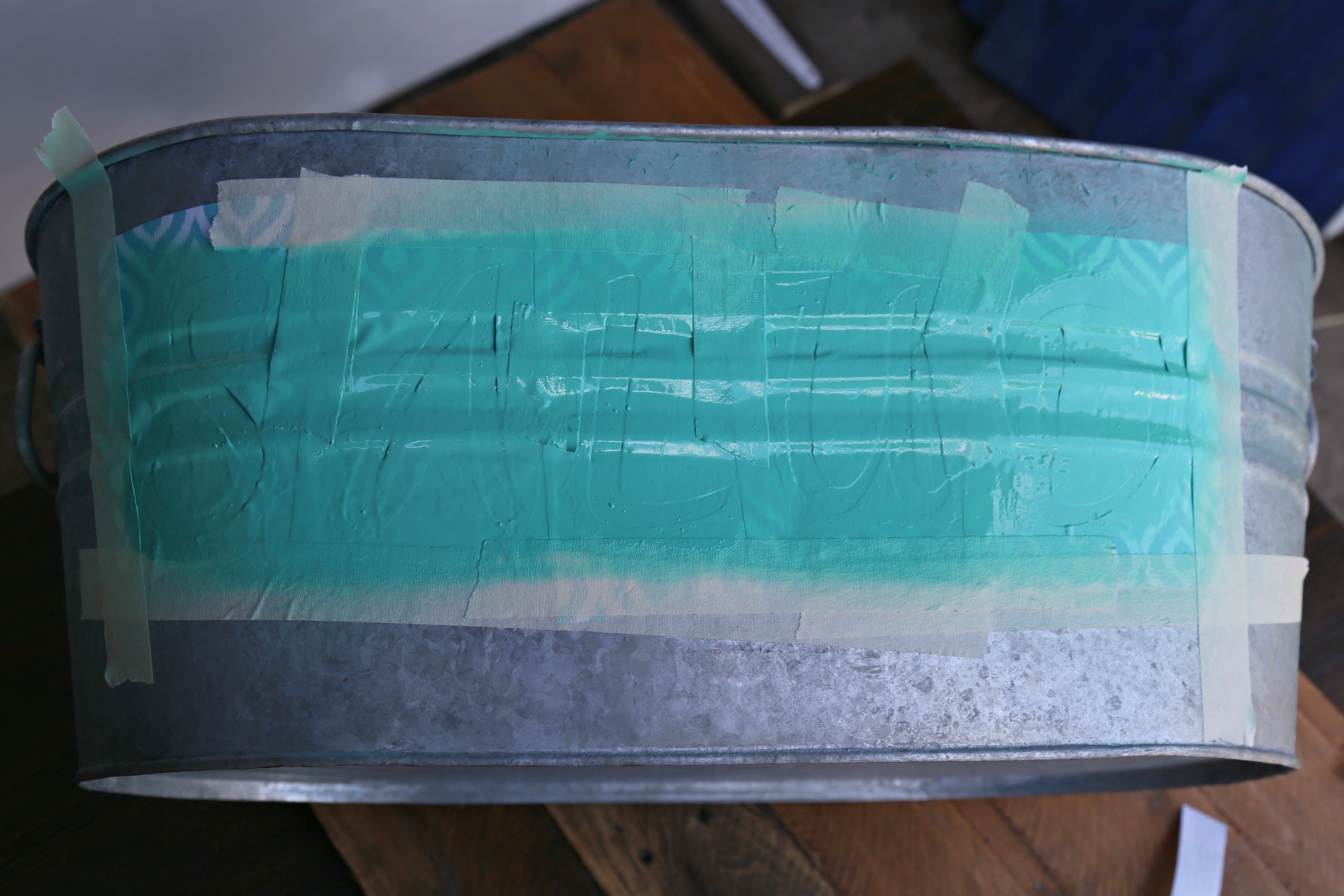 Step 8: Carefully remove stencil.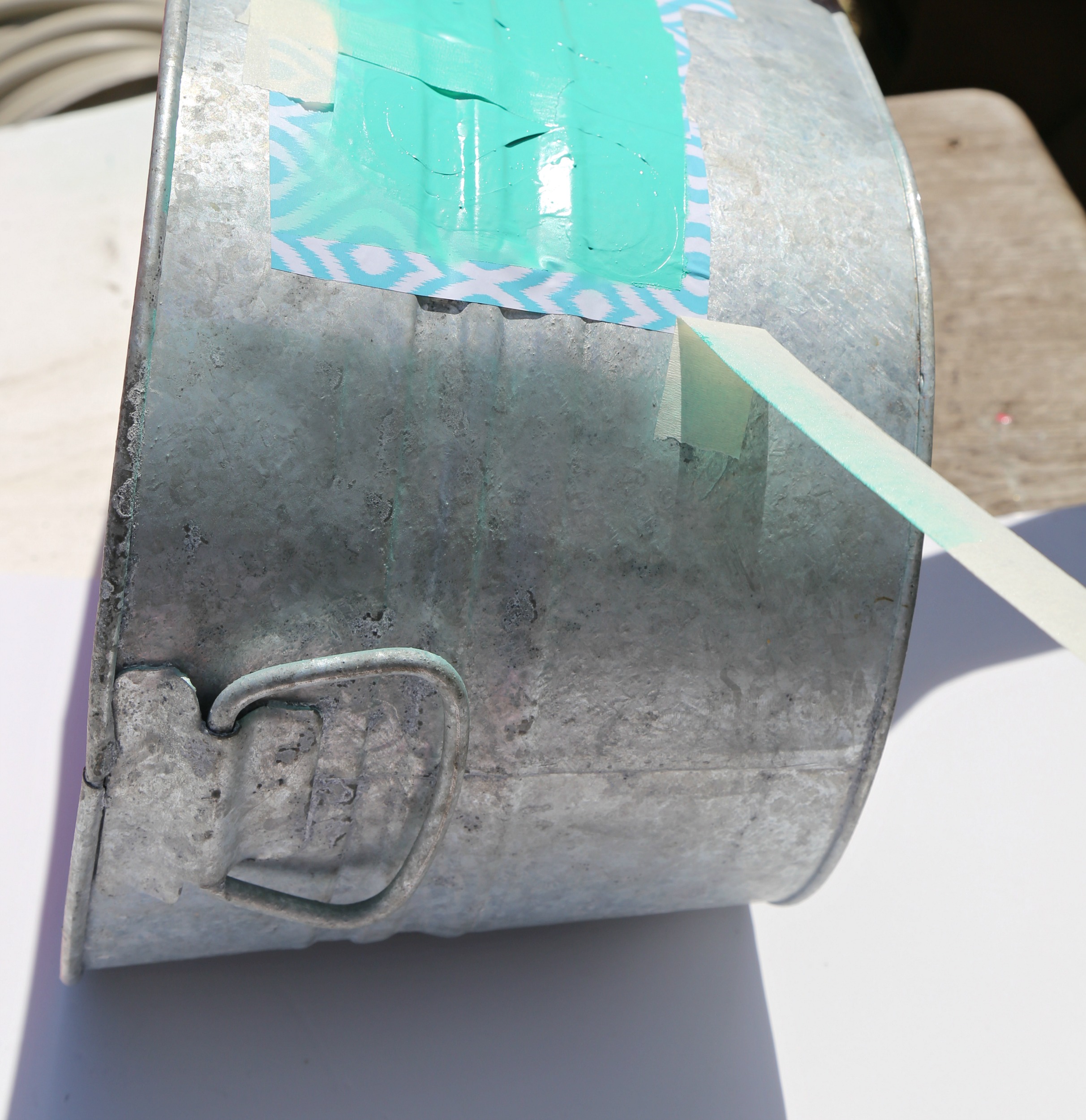 Step 9: Spray paint the interior of tub. We did several coats for a deeper color.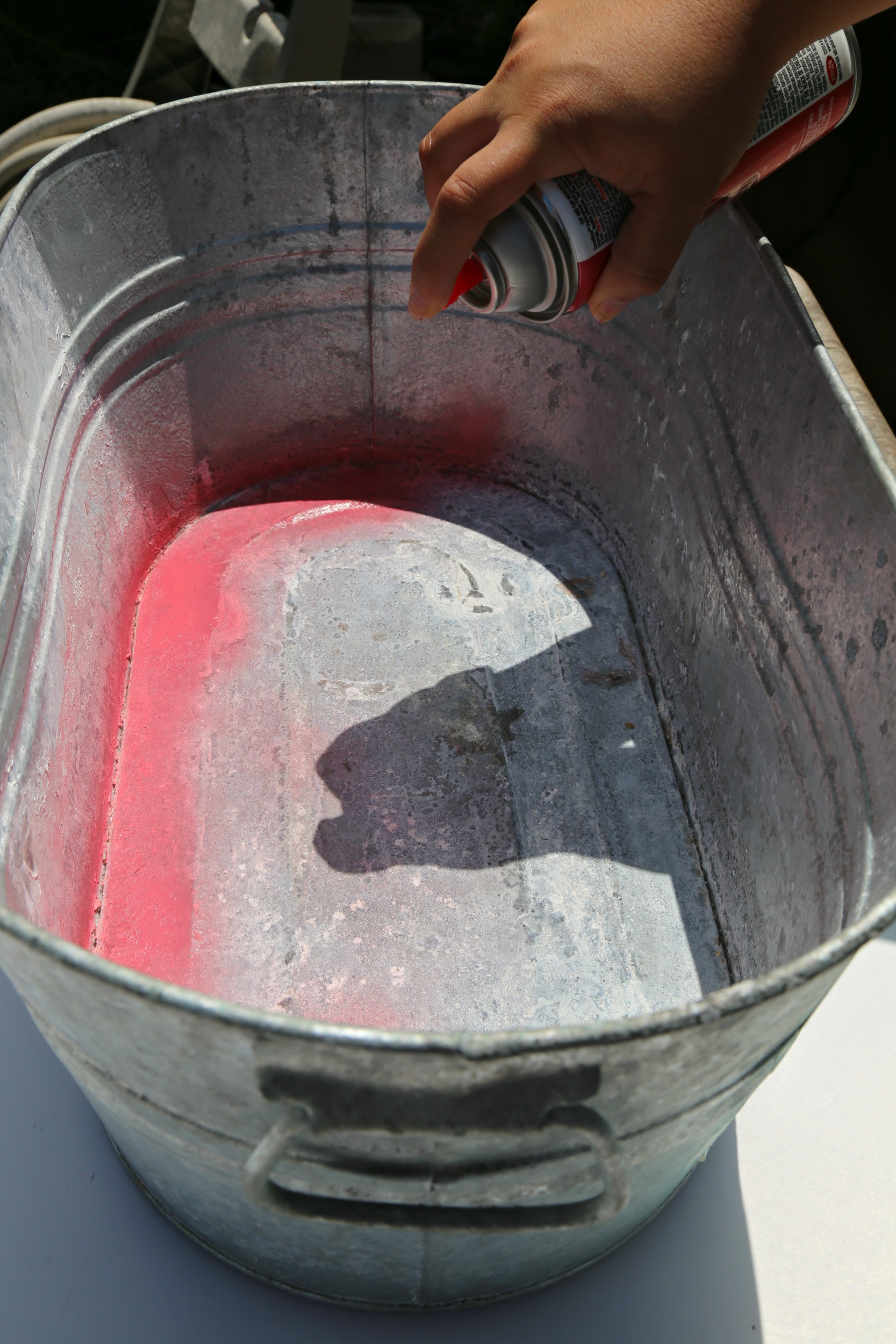 Step 10: Allow to dry for 24 hours.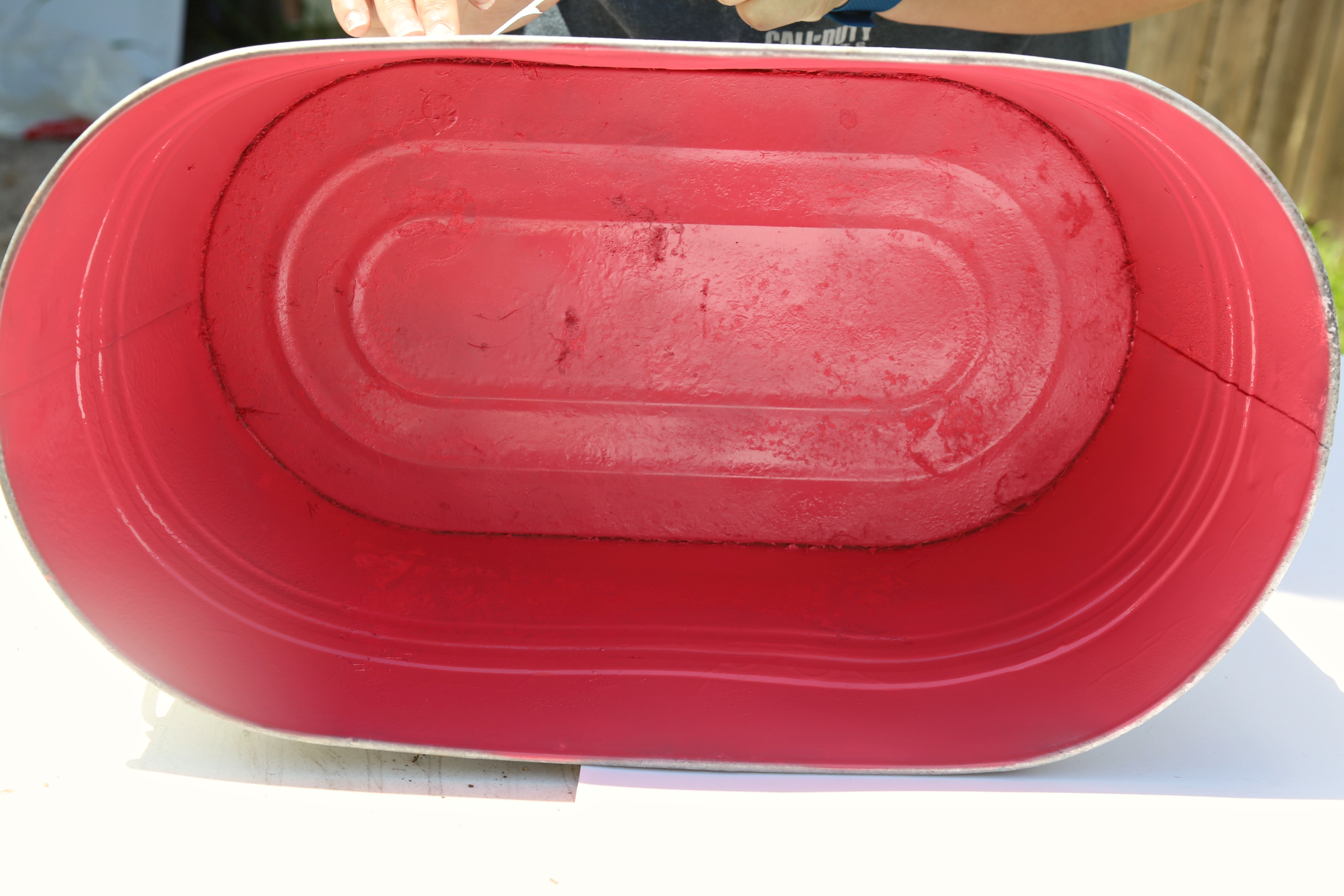 Step 11: Fill with ice and beverage of choice.
I used mine to chill sodas.
To see this tub in action, here's a short cocktail video.
This festive tub is super easy to make and will be a great addition to any party or event you have.
I absolutely love it!
In fact, I've used it several times when entertaining already.
Happy crafting!