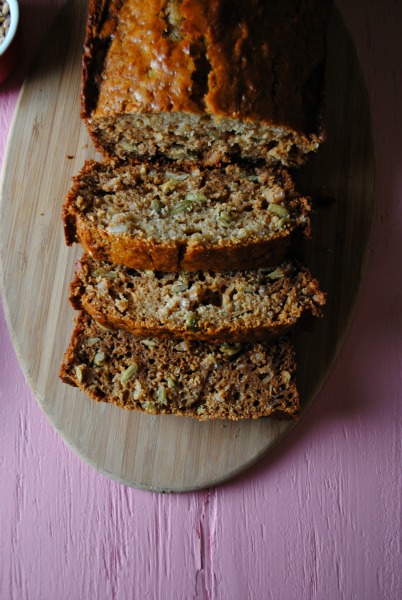 Farro-Pepita Breakfast Bread
I made two of these breakfast loaves for brunch today. I served thick slices alongside softened butter and extra honey for drizzling.  My mom used to make a similar loaf with oatmeal, dried fruit and served it with blackberry jelly on days when the temperatures dropped overnight out of nowhere. She enjoyed sitting at the table gazing out the window with her cup of coffee and a thick slice of breakfast bread.
This breakfast bread is hearty, rich in color with a small touch of sweetness. Best served warm on cold mornings, add a few kiddos in pjs with sticky sweet faces and colorful socks. 
The start of a tasty Sunday.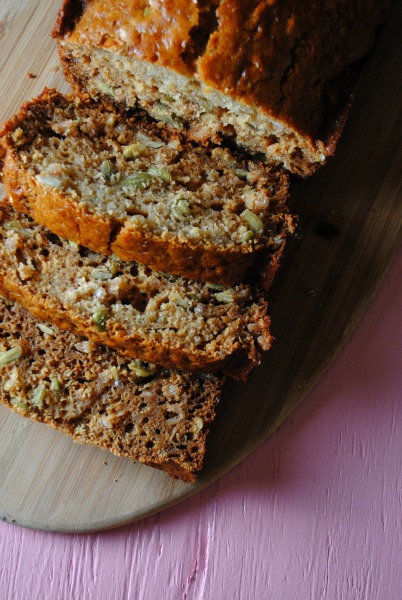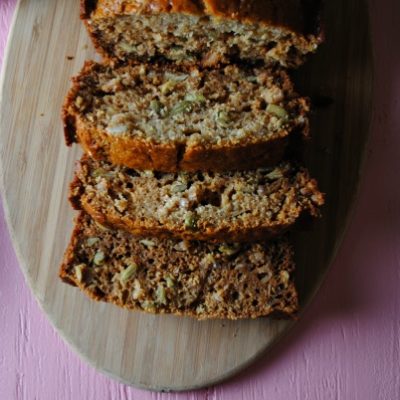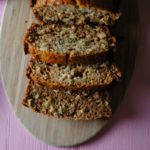 Farro-Pepita Breakfast Bread
Ingredients
1 1/4

cup

buttermilk

3/4

cup

cooked farro

1

tsp

vanilla

1 1/2

cup

flour

1

tsp.

cinnamon

1

tsp.

baking powder

1

tsp.

baking soda

1/2

tsp.

salt

1/2

cup

pepitas

1/4

cup

honey or agave

1/4

cup

packed brown sugar

6

tbsp.

unsalted butter

melted

2

eggs
Instructions
Preheat the oven to 350 degrees

Lightly spray a loaf pan with cooking spray.

In a large bowl combine the buttermilk, farro and vanilla; set aside.

In a separate bowl, whisk together flour, cinnamon, baking powder, baking soda, and salt.

To buttermilk mixture ass honey or agave, brown sugar, butter and eggs. Whisk to combine, stir in pepitas.

Slowly add dry ingredients, mixing just until incorporated (try not to over mix).

Pour batter loaf pan; Bake until golden brown, and a toothpick inserted into the center comes out clean, about 1 hour.

Cool slightly, about 20 minutes. Slice and serve.
I'm submitting this recipe for the chance to win a scholarship to this spring's Eat Write Retreat conference in Philadelphia.
Farro courstesy of Tuscan Fields