Ground beef puffy tacos are a tasty twist on taco night! Puffy tacos made from masa, fried until puffy, stuffed with ground beef and topped with Real California Milk Crema and Cheese!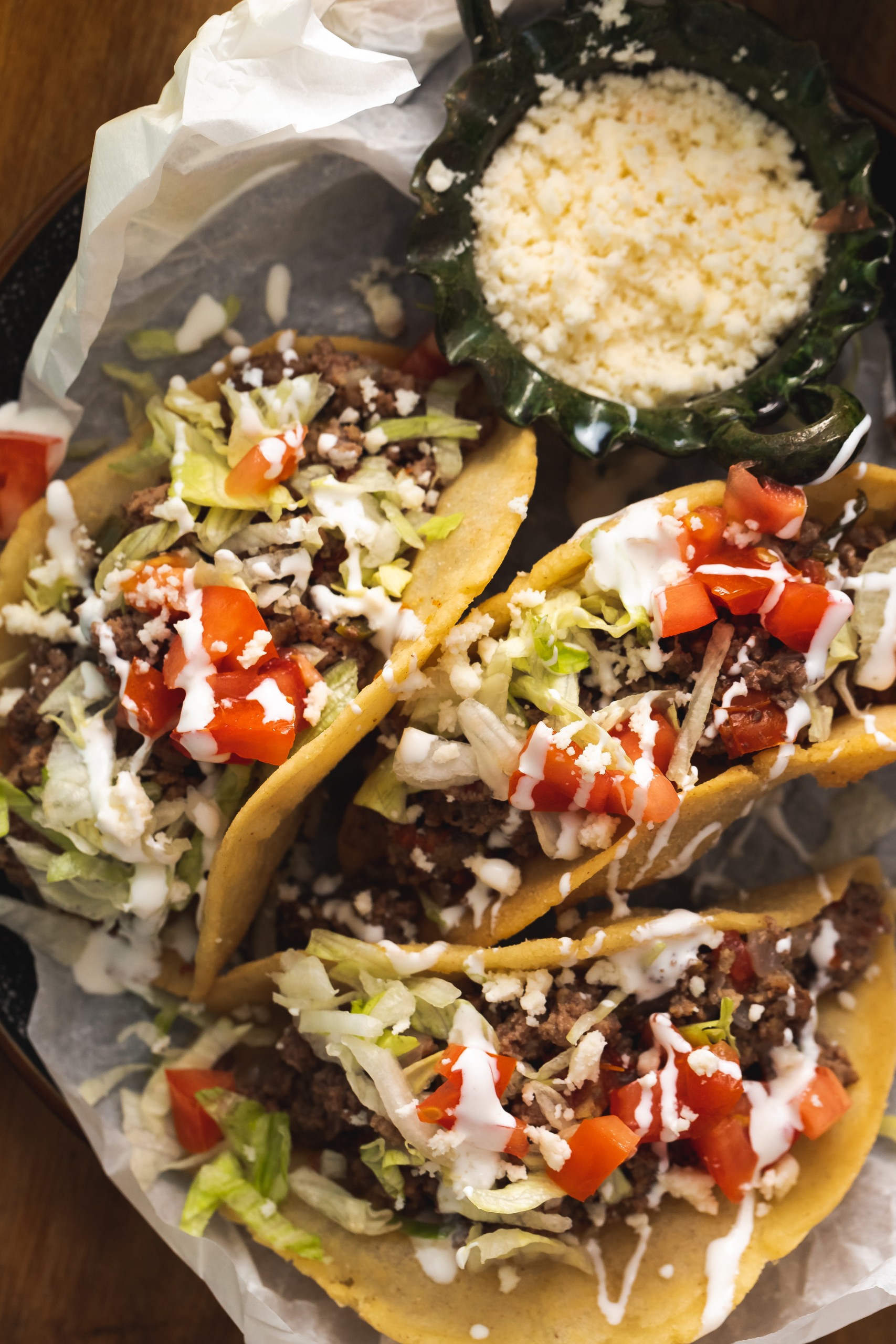 A true Texas gem, puffy tacos are delicious. I had my first puffy taco in San Antonio while visiting my sister at college and have been hooked ever since.
Growing up near the South Texas border, Mexican flavors played a huge role in our kitchen. Spices, fresh masa, chiles and queso fresco are integral ingredients in our daily cooking.
I can't think of a tastier way to celebrate Hispanic Heritage than to showcase flavors that are true to my Tejana heritage. Today I want to share how you can make puffy tacos at home featuring Real California Hispanic-style cheeses and crema.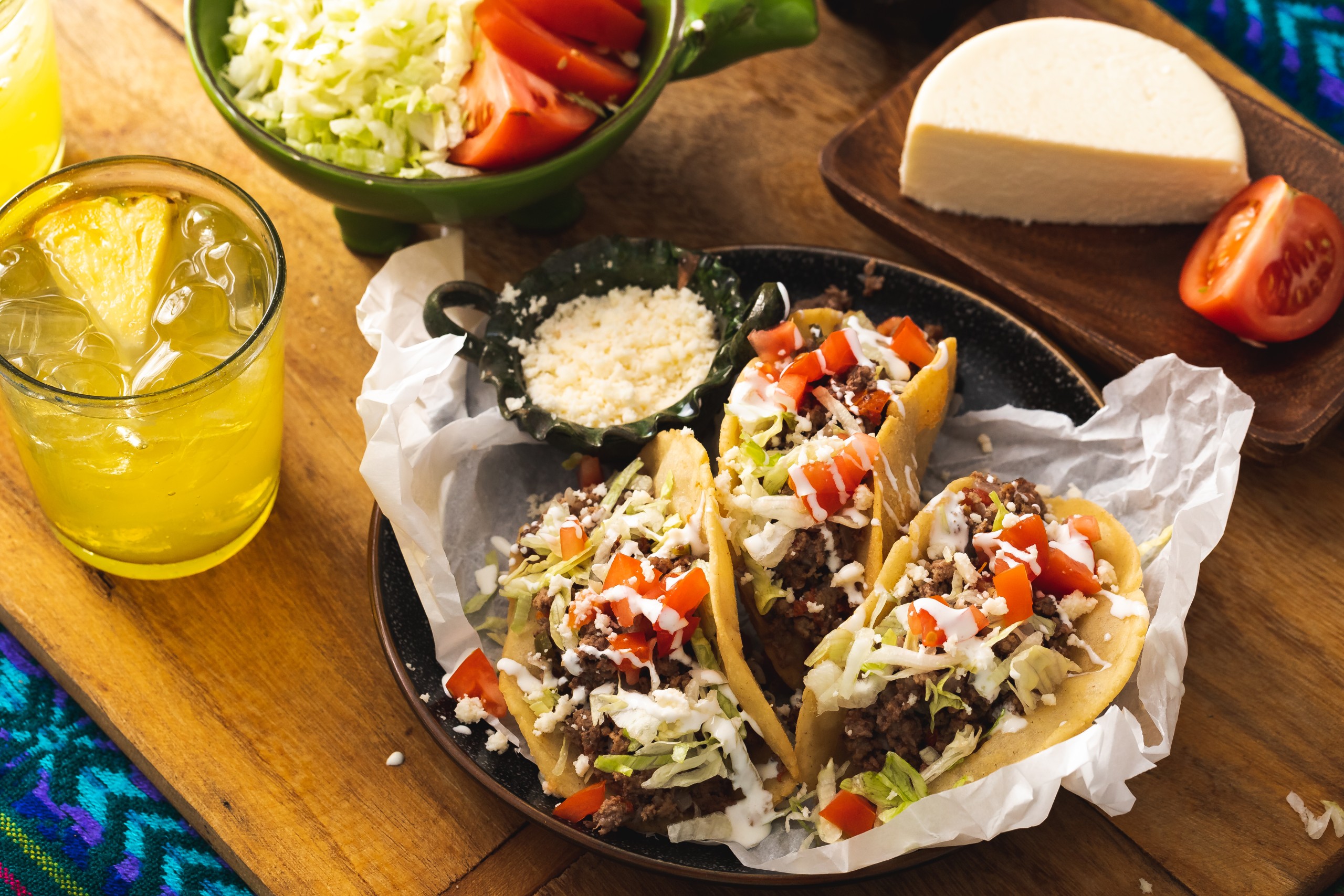 Puffy tacos are made from fresh masa that puffs and crips when fried. The puffy taco shell is super crispy on the outside, while being soft, chewy from the inside.
For this recipe I used masa harina to make my puffy taco dough. To shape my taco shell, I placed my masa into a tortilla press, a quick press and I was ready to fry.
I filled my puffy tacos with ground beef then topped them with plenty of freshly diced tomato and lettuce. Sprinkled with queso fresco and drizzled with crema my puffy tacos hit the spot!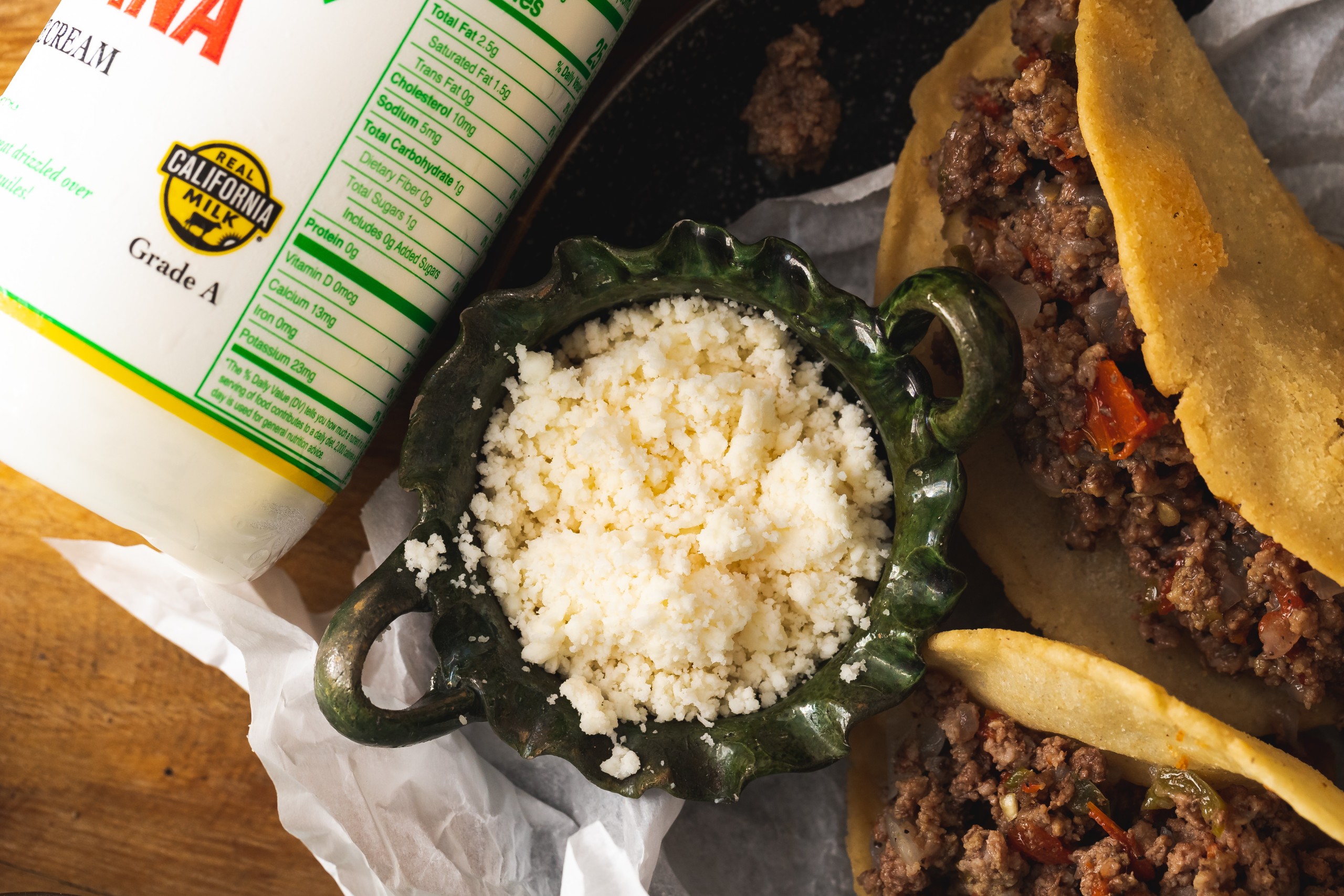 My puffy taco recipe features Real California Hispanic-style cheeses and crema.
When you look for the Real California Milk seal, you're getting quality products made with sustainably sourced milk from family farms. Mis Tejanos find Real California Milk Cheeses and Cremas at your local H-E-B.
My puffy tacos are topped with queso fresco and Mexican crema.
Queso Fresco is a soft, moist cheese. Curd-like, light, and fresh with a salty and slightly tangy flavor but with more mild, milky notes. Use Queso Fresco as a topping or as a stuffing cheese. It can also be sliced or cubed and served with dried fruit, paired with cured meat, or left to soften on steaming-hot soups.
Crema has a neutral fresh-tasting flavor, similar in consistency to crème fraiche. It's pourable, rich, silky texture creates a shiny, white lace over your dishes. Use crema as a topping or base in sweet and savory dishes. Drizzle or dollop over dishes.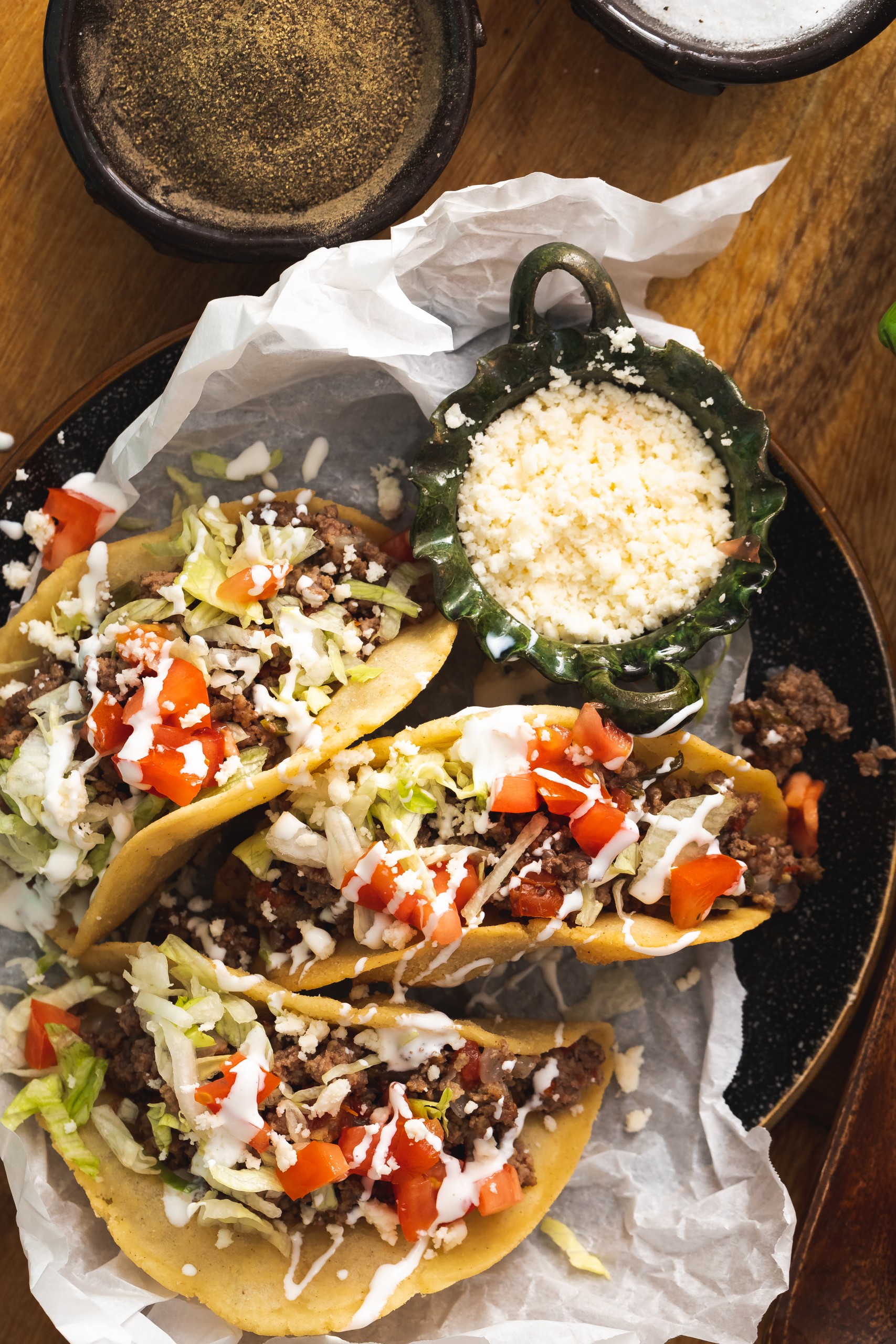 Find this recipe and more recipe inspiration using Real California Milk products HERE.
This is a sponsored post by Real California Milk.