Milhojas also known as the thousand layer is a popular dessert in Latin America. Milhojas cake is layers upon layers of flaky pastry filled with pastry cream, whipped cream, and topped with dulce de leche and fruit. Mil hojas cake is a delicious, light, and fruity fresh way to celebrate any occasion!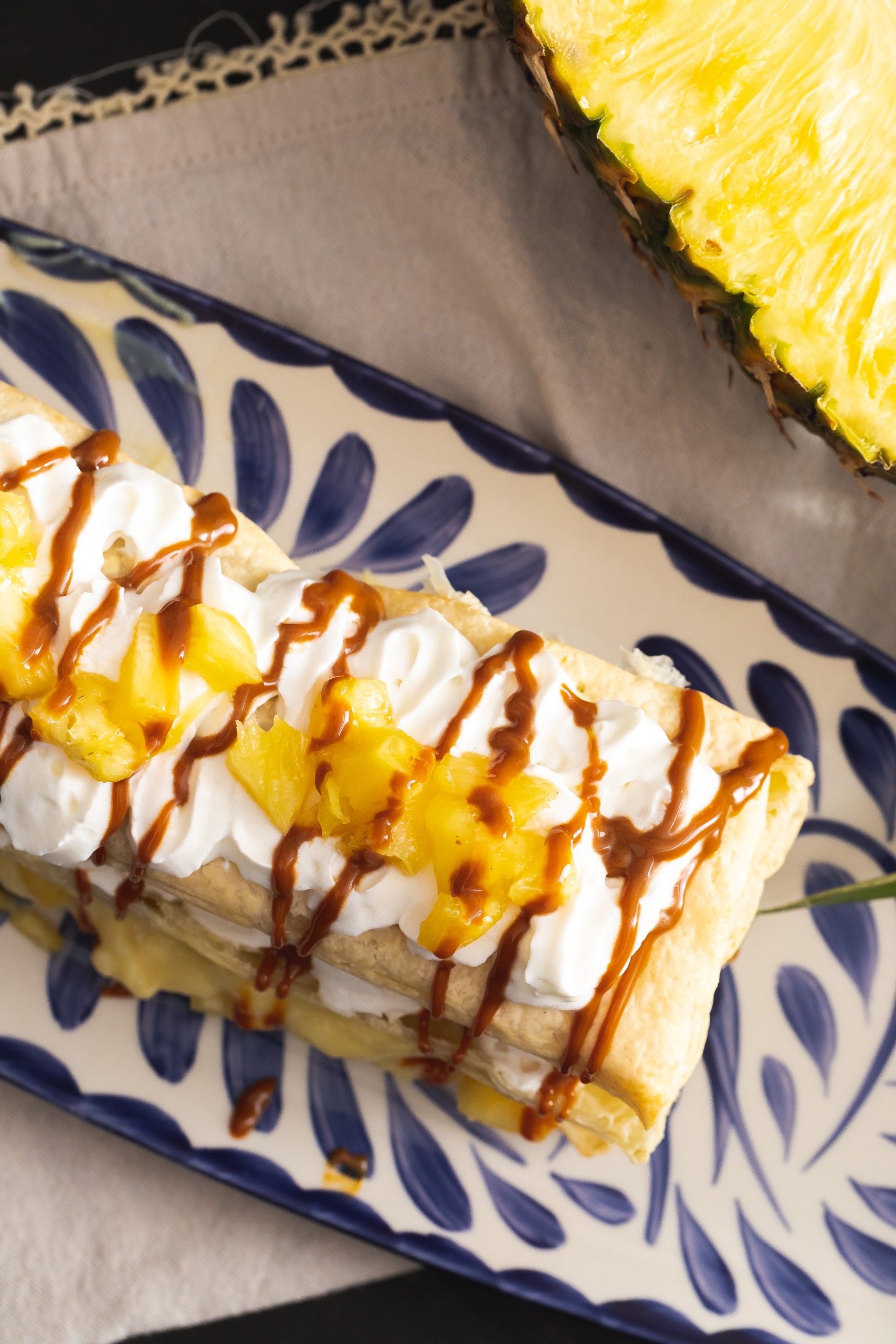 Today I'm sharing how to bake a beautiful milhojas cake at home. Store-bought puff pastry, homemade pastry cream, layered with fresh pineapple, whipped cream, and drizzled with dulce de leche.
Today I am excited to share recipe for [pineapple dulce de leche milhojas cake sweetened with Imperial Sugar.
Find the complete recipe here for Pineapple Dulce de Leche Milhojas Cake
This recipe was created as part of my partnership with Imperial Sugar. You can find the recipe here.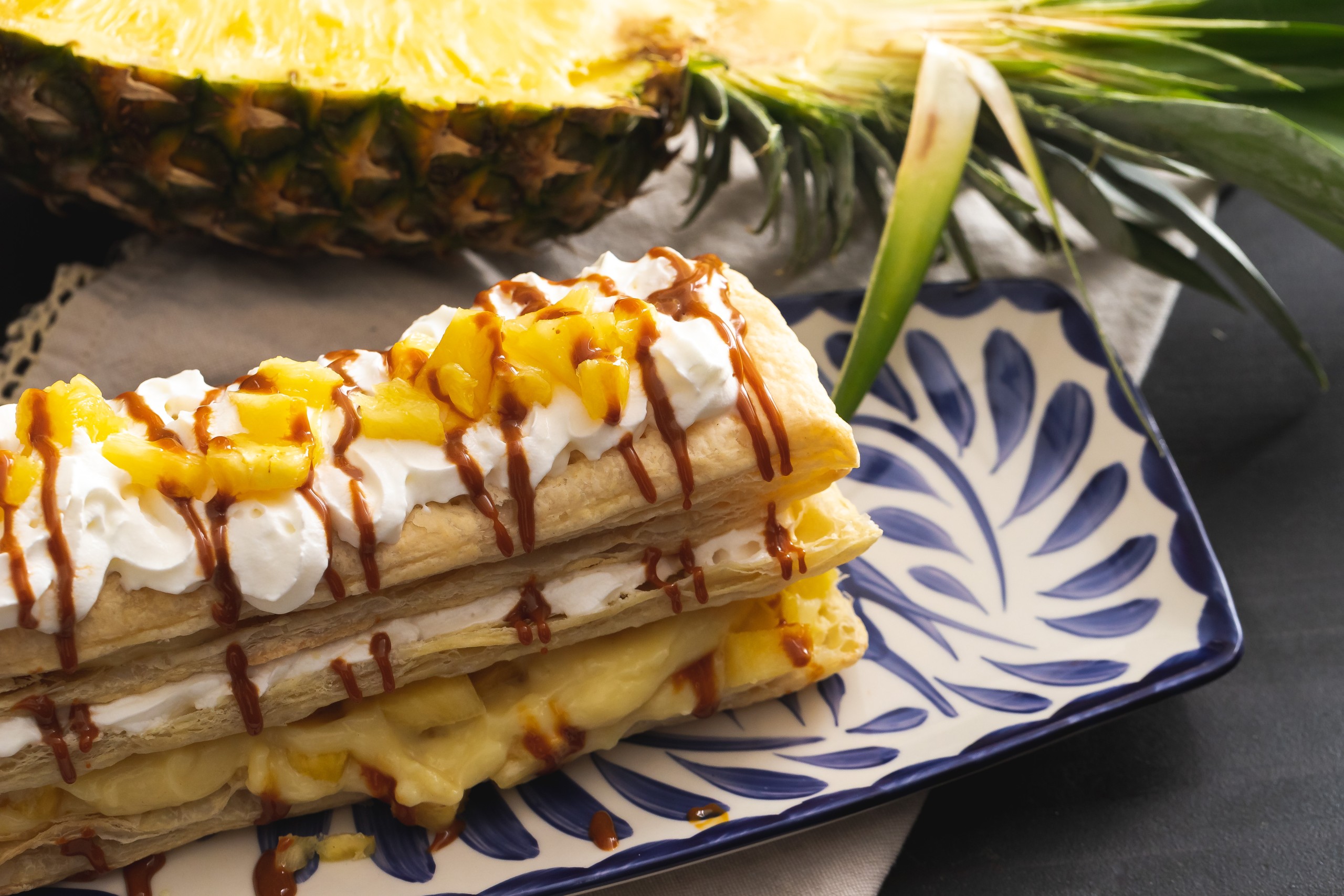 While you're there, be sure to follow my profile for my latest recipes with Imperial Sugar – there is so much yumminess coming your way!
Fun recipes also made in collaboration with Imperial Sugar –
Peach Tres Leches Cake, all the peaches!
Brown Sugar Carnitas, made in the slow cooker
Tepache, a fermented drink made from pineapple rinds