Sweet Life Disclosure: This is a sponsored post with Perrier. Thank you for supporting the companies Sweet Life collaborates with which allows me to create fun and unique recipes.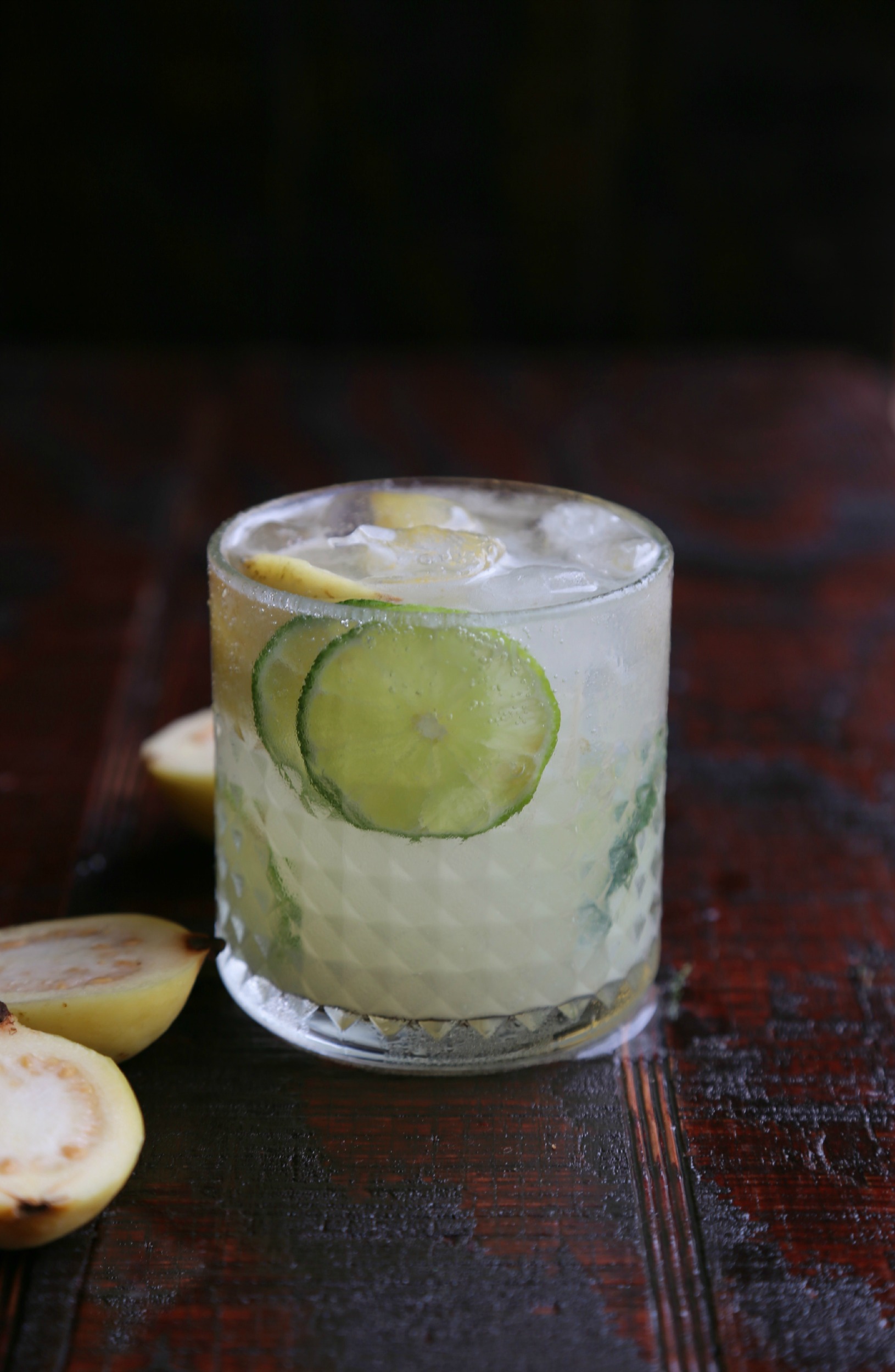 A gin fizz is a sour-based cocktail with the addition of sparkling water and lemon juice.  A gin fizz is a great cocktail to have up your sleeve for summer entertaining. It is fresh, light, refreshing and features gin, which is always a hit.  The classic gin fizz features fresh lemon juice with sugar or a simple syrup.  I prefer to use lime juice and make a fruit based simple syrup for a festive spin on this classic cocktail.
When I think of summer entertaining guavas are one of my favorite fruits. They can be easily blended in aguas fresco, made into lemonade and are wonderful used to create marinades.  I halved four guavas, removed the seeds with a spoon and incorporate them into my simple syrup.  A quick run through the blender, strained and you are ready to shake up your guava gun fizz.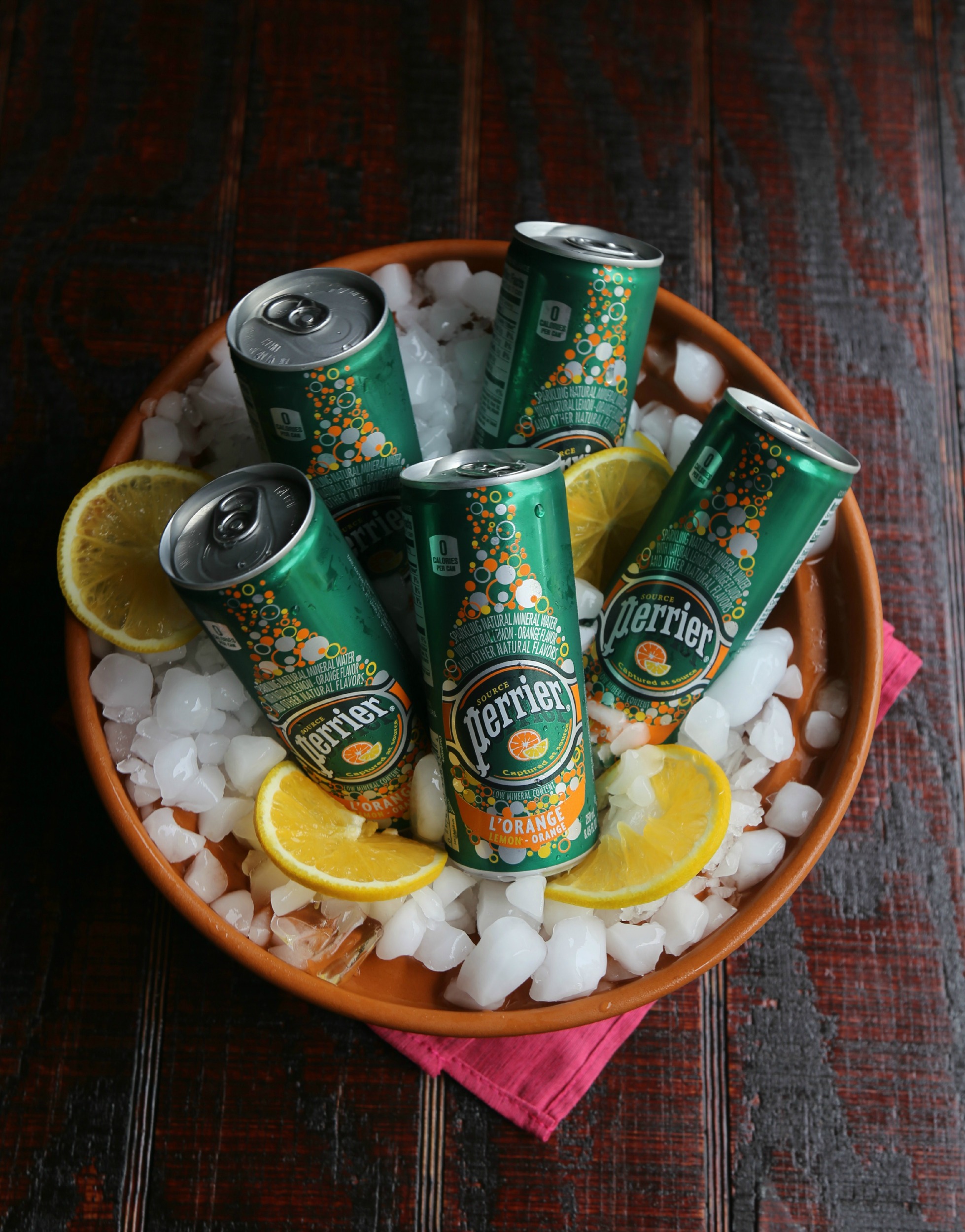 A cocktail shaker filled with ice, gin, lime juice and your guava simple syrup, now we shake. Shake, shake and serve over ice. From there, in goes some "fizz" with a splash of sparkling water and your done!  In this cocktail I sued Perrier L'Orange. The newest addition to Perrier's all-natural flavored sparkling mineral waters give my gin fizz a light, citrus note which complements the guava.  Perrier L'Orange is infused with natural orange essence, contain no sugar and is zero calorie, making it a wonderful addition to your summer cocktail bar.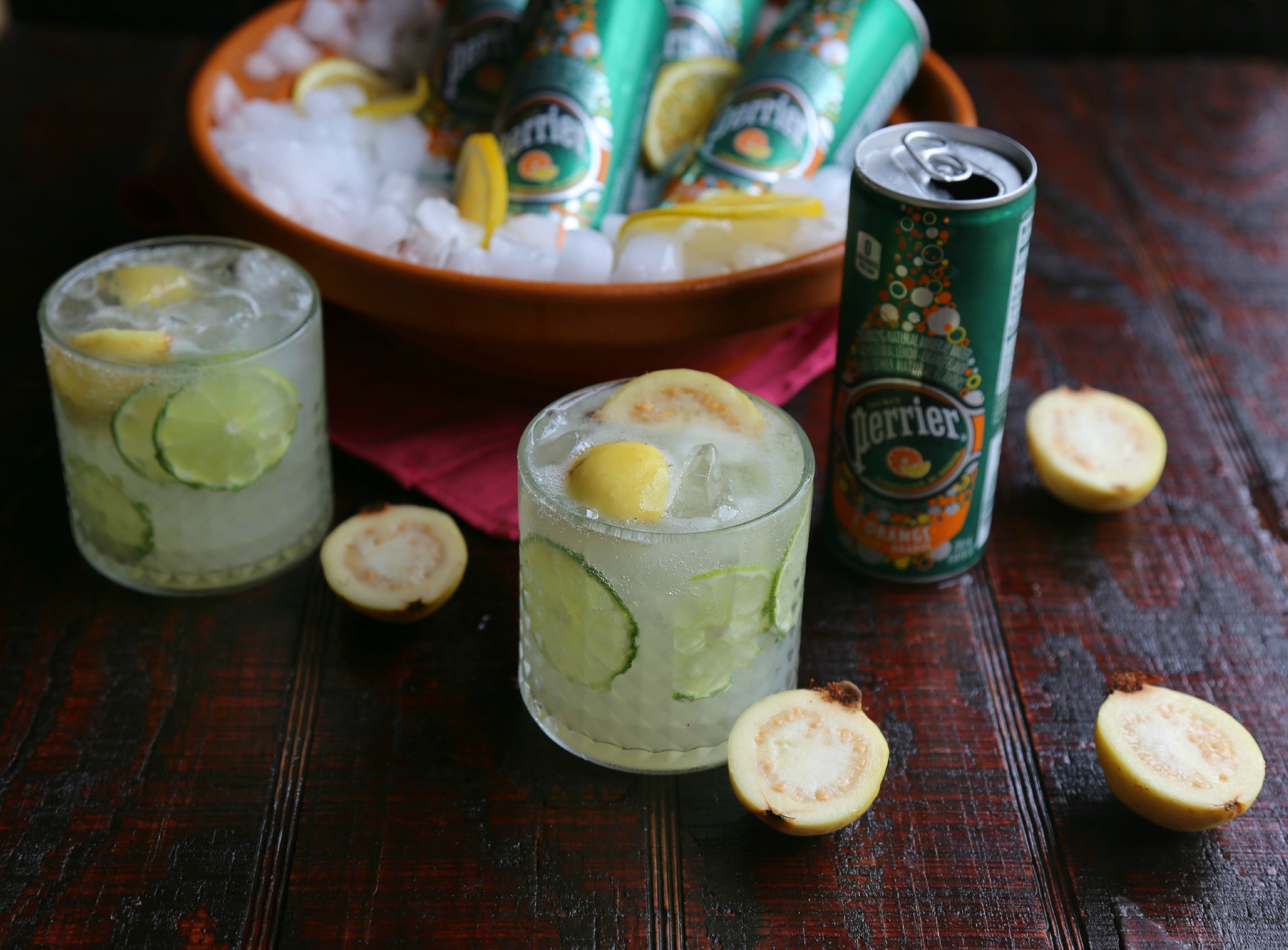 This guava gin fizz has is light with a sour citrus flavor that allows the gin to shine through, go with a quality gin you enjoy to create a well balanced cocktail.
Find Perrier L'Orange at retailers nationwide including Original, Citron, Lime and Pink Grapefruit.  Perrier originates from a unique source in southern France and provide a delicate balance of minerals and carbonation which creates a crisp, clean taste which works wonderfully with many cocktails.
For more info on Perrier:
Tumblr: http://perrier.tumblr.com/
Twitter: @PerrierUSA
Instagram: @PerrierUSA
Facebook: facebook.com/perrierus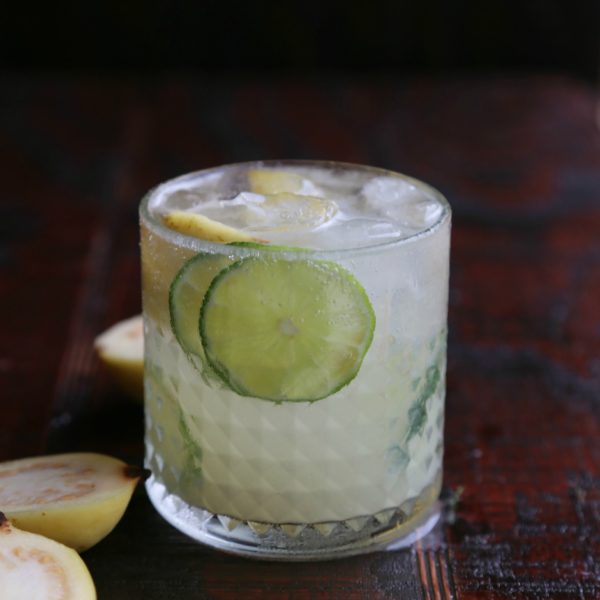 Guava Gin Fizz
Ingredients
1

cup

water

1

cup

sugar

4

guavas

halved and seeds removed

¼

cup

gin

1

tablespoon

fresh lime juice

Perrier L'Orange

chilled
Instructions
In a saucepan boil water, sugar and guavas until all sugar is dissolved. Reduce heat and simmer until guavas are tender, about 8 minutes. Remove from heat; cool completely. Once guava syrup is cool, place in blender and blend until smooth, strain and refrigerate. To a cocktail shaker filled with ice add gin, lime juice and 4 tablespoons guava syrup. Shake well and pour over two glasses filled with ice. Top with chilled Perrier L'Orange and garnish with guava wedges and lime slices.