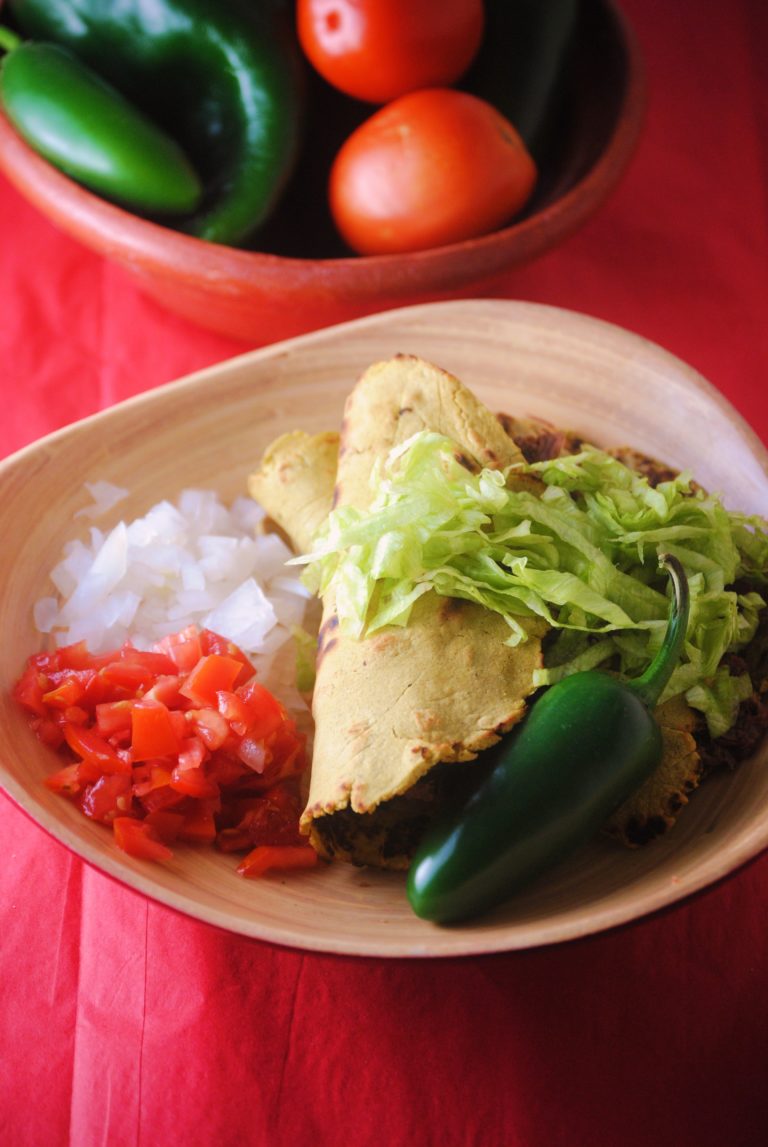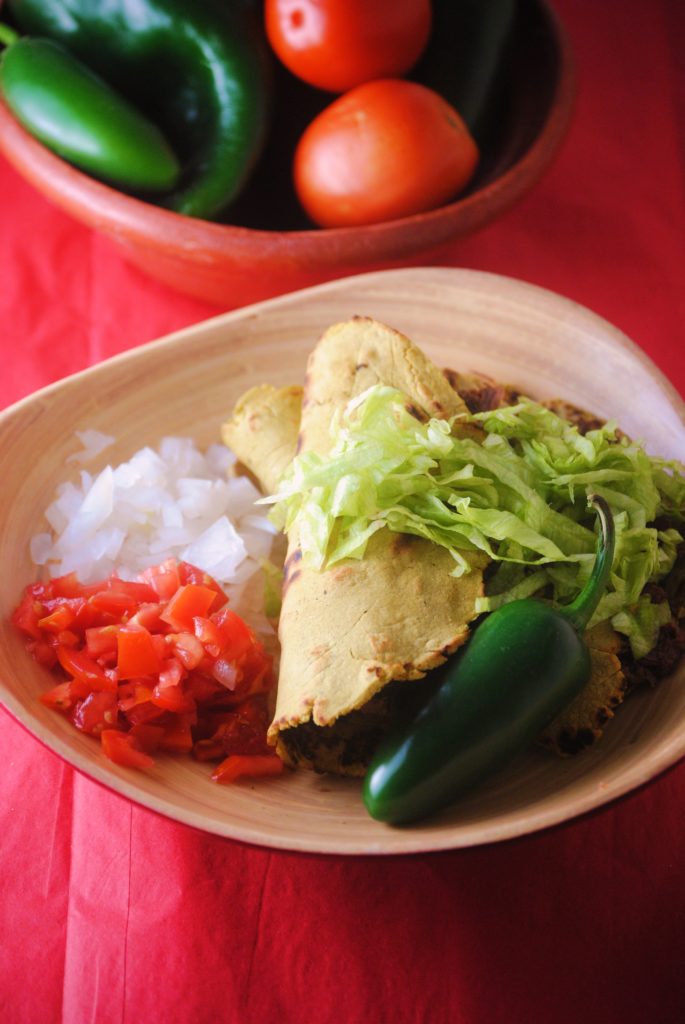 Homemade Corn Tortillas
in the kitchen with Maseca for a holiday tortilla.
My mom makes the BEST tortillas!!  Hands down they are the best.  I'm certain these are the words that flow proudly from every child whose mom makes tortillas, but my mom can seriously rock a tortilla.
Every opportunity I get I sneak into the kitchen to gaze at her movements, her technique or any little trick I think would help in my quest to make mine taste even half as good as hers. She kindly reminds me that she has been making tortillas since she was 12.
Don't worry mija you will get the hang of it.
Are they round? Yes.  Edible? Yes.  Do they taste like my mom's? No.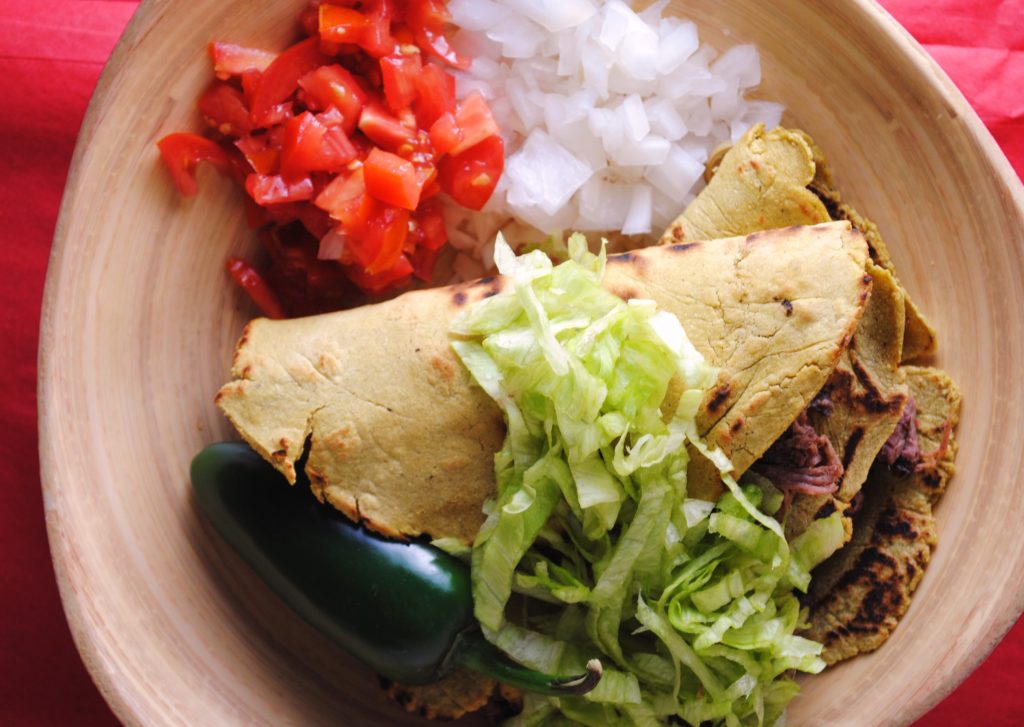 Christmas on a plate. Tortillas tinted green with poblanos nestled nest to a fresh salsa.
How is it possible for such a humble tortilla to bring me such pain?  Well, tortillas are one of the most important components of every Latina's table. Breakfast, lunch or dinner would not be the same without them.  Tacos, enchiladas, flautas, quesadillas or tostadas the list is endless. Can you imagine a steaming bowl of frijoles de olla without a warm tortilla?  I can hardly type as I think of it, never!!
My mom's coming for a visit next week and I decided to take the opportunity to wow her with my tortillas. I decided to jazz them up for the holidays with my beloved poblano chile.  Maseca and poblanos a wonderful pair.
Poblano flavor two ways: Fresh and dried.  This gives the tortilla masa a colorful tint, perfect for the season!  I was excited to see how well they turned out.  The masa made with dried chiles had a hint of spicy backdrop; nothing too overwhelming both my girls enjoyed them.  The masa made with fresh poblanos really took it another level.  The color alone made me giddy, but the taste made me happier.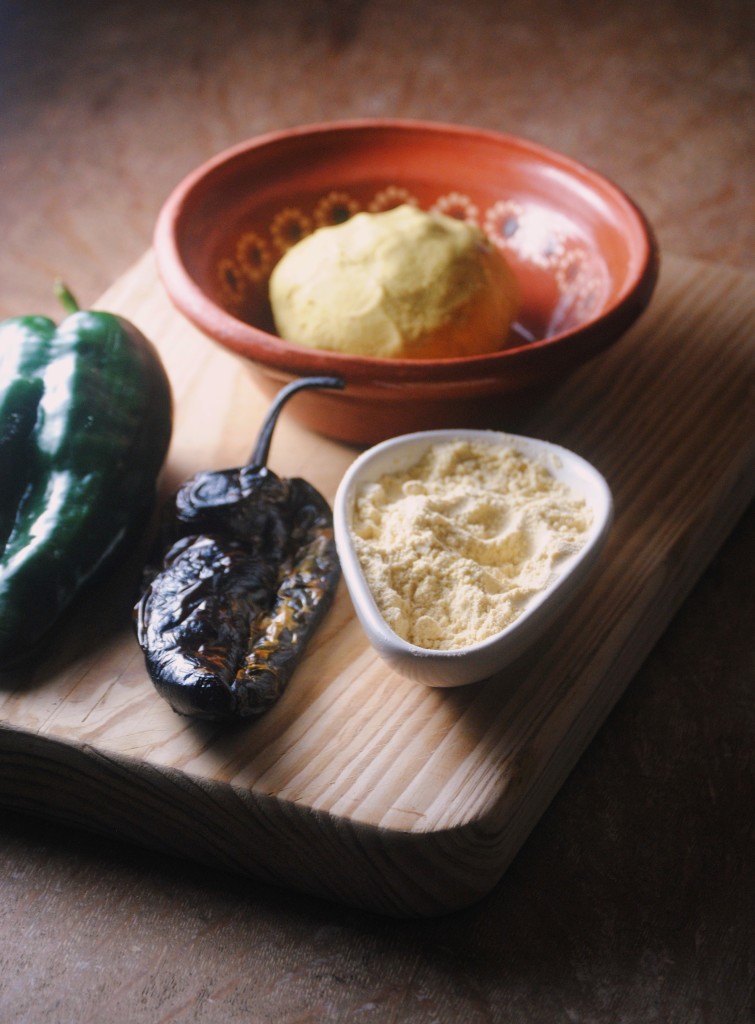 With the help of Maseca these tortillas quickly came together.  It's great addition to my pantry and I love the endless dinner options it provides in my weekly meal planning.
Great News!! Maseca has added a English version to their site making it easier for anyone to visit. Check it out, Maseca in English.
I hope you drop by for a visit and check out my profile with the Amigas Blogueras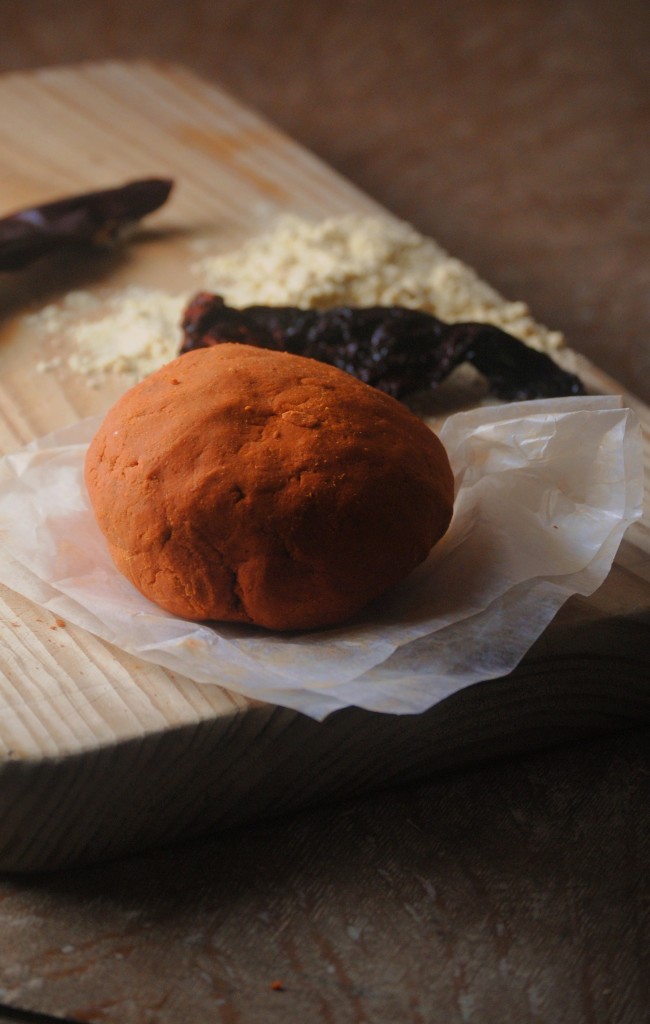 These colorful tortillas are easy to make here's how:
For the roasted poblano- roast two fresh poblanos until charred.  Remove charred skin, seeds and stem.
In a blender or food processor blend the two chiles with about 1/4 cup water until smooth.
Replace this liquid with the water.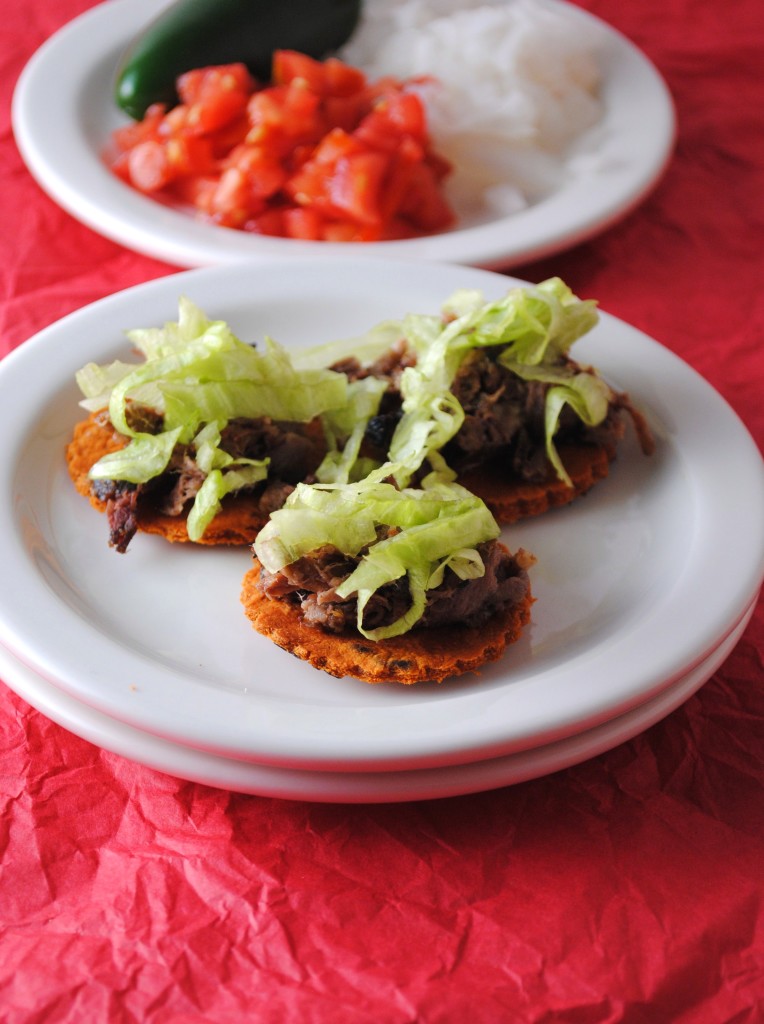 For the chile ancho tortillas:
In a saucepan place two dried chile anchos, cover with water and simmer until re-hydrated.
Remove seeds and stem. Place in blender or food processor with 1/4 cup of cooking liquid and blend until smooth.
Replace this liquid with the water.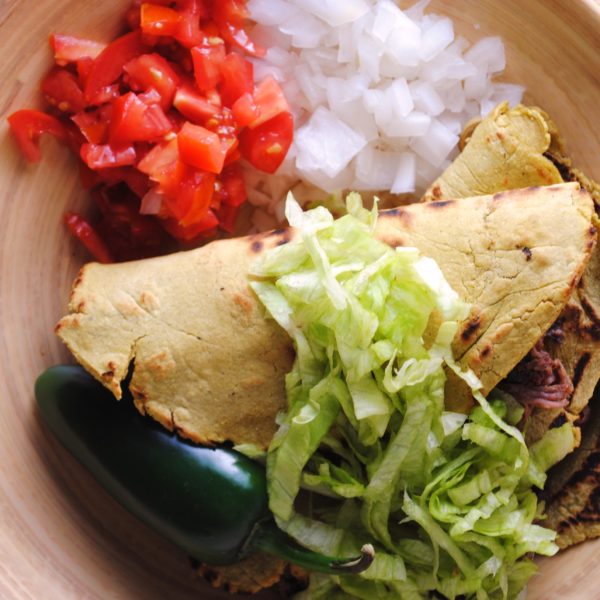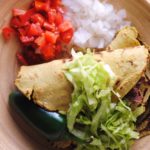 Homemade Corn Tortillas for the Holidays with Maseca
Ingredients
2

cup

Maseca

1 1/4

cup

water

1/4

tsp

salt
Instructions
Combine maseca, water and salt.

Mix thoroughly for about 2 minutes to form soft dough.

If dough feels dry, add more water (one tablespoon at a time)

Divide dough into 16 equal balls.

Cover with damp cloth to keep dough moist.

Line a tortilla press with two sheets of thick plastic wrap.

Place each ball between plastic and press until tortilla measures 5 to 6 inches in diameter.

Carefully peel off plastic wrap.

Preheat ungreased griddle, skillet, or comal on medium high heat.

Cook tortillas one at a time for 50 seconds.

Turn, then cook the second side for another 50 seconds.

Cover tortillas with cloth napkin to keep soft and warm.
Sweet Life disclosure: I was invited to participate in  the launch of the new Maseca website. This is a sponsored  campaign between maseca and Latina Bloggers Connect. My opinions  remain my own.
Read more at https://sweetlifebake.com/2011/11/17/celebrating-the-launch-of-the-new-maseca-website-with-blog-amigas/#ixzz1gjc0x7WR